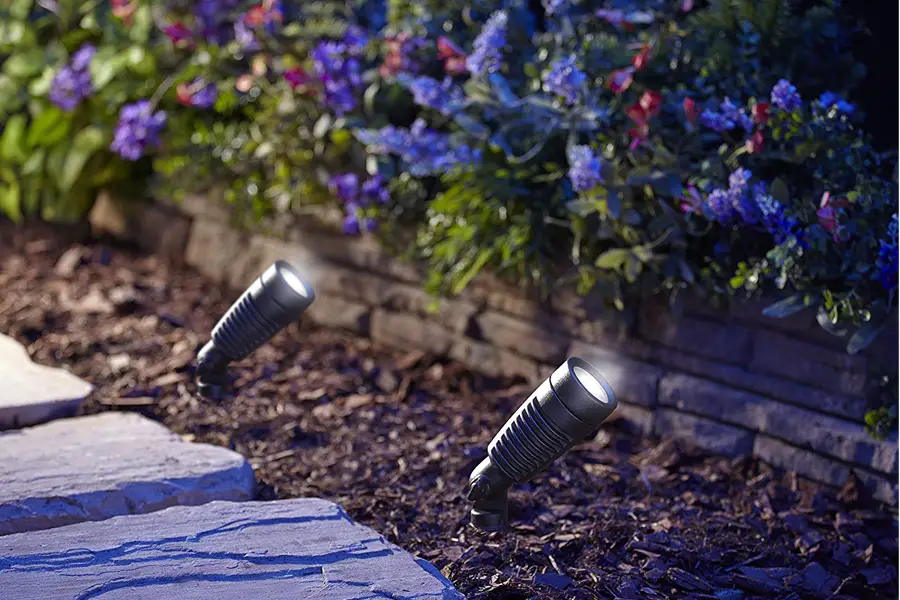 Landscaping Light Reviews
A beautifully designed landscape serves as a stunning backdrop to showcase any home. But even exceptional landscapes will need outdoor lighting to add drama to enhance the overall look of your property. Landscape lighting presents an aesthetic and functional addition to any garden to not just show off your home in the best possible light but to also extend your living space and provide lighting for those intimate gatherings and family affairs. Whether it's just relaxing by the garden or enjoying family barbeques, it's always wonderful to cast a welcoming glow to any home. In addition, your landscape lighting will also serve as an effective deterrent against intruders. For maximum effectiveness, a well-planned lighting system is a must to enhance your property's curb appeal. In fact, a good lighting system can greatly improve its market value. A lot of homeowners may overlook the importance and benefits of investing in landscape lighting, but it definitely presents a viable investment that wonderfully combines both form and function.
Most Popular Landscaping Light
Malibu C
If you are looking for some functional yet beautifully designed walk lights for your home, Malibu presents a great choice that delivers both. It's the perfect piece to create that ultimate outdoor appeal.
This kit comes with 10 pieces 10-watt wired path lights, 75 feet cable, 4 pieces 20-watt spot lights and a single 150-watt transformer that are specifically designed to provide adequate illumination on your pathway, driveway and garden beds. At the same time, it is also perfect for improving the security and safety of your property.
Made with durable die cast metal construction, featuring a lively aged bronze finish, this one is built to withstand direct exposure to sunlight and other harsh weather conditions. With its clear glass lens, you can look forward to enjoying unfiltered illumination every single time.
Decent lighting system at a reasonable price
Great investment for home improvement
Understated elegance enhances outdoor appeal
Sturdy construction
– Anthony Dawson
Best Overall Landscaping Light
Moonrays
Invest in an outdoor lighting system that conveniently allows you to control the brightness and mood of your illumination with minimum fuss. It comes with a 200-watt control box that is designed to program so it can automatically turn on during dusk.
This lighting system can stay on for one to nine hours and can be programmed to either stay always on or always off, or remained turned off until dawn, with easy and fuss-free programming. Constructed with black metal, you can operate control box using a photocell and mount it on a post, deck or to the side area of your house.
The lighting system is also designed with a durable rain tight case that comes complete with a 4 feet, 18 gauge power cord, and ideal for outdoor installation.
Works flawlessly
Easy to install kit
Easy push button programming for automated lighting
Convenient mounting with two screws
Allows you to present number of hours and plug and push button
– Anthony Dawson
Best Budget Landscaping Light
IdeaWorks
If you are looking for a no-fuss landscaping light system, this Garden Creations kit offers you beautiful LED accent lights that are solar powered. This means, the lights are designed to soak up energy from the sun so it can deliver ample illumination at night. This kit is perfect for illuminating gardens, walks and patios.
The kit includes eight lights, with a measurement 4.25" x 4.25" x 13.5". And with its easy to install kit, you don't have to call in a professional to set everything up, costing you both on time and money. This lighting system is constructed with heavy duty, weatherproof materials for extended use even with direct exposure to sunlight and rain.
Great deal at reasonable price
Easy to assemble and set up within 5 minutes
Perfect for illuminating steps and uneven surfaces
Kit comes with everything you need to get started
Solid construction perfect for outdoor applications
– Anthony Dawson