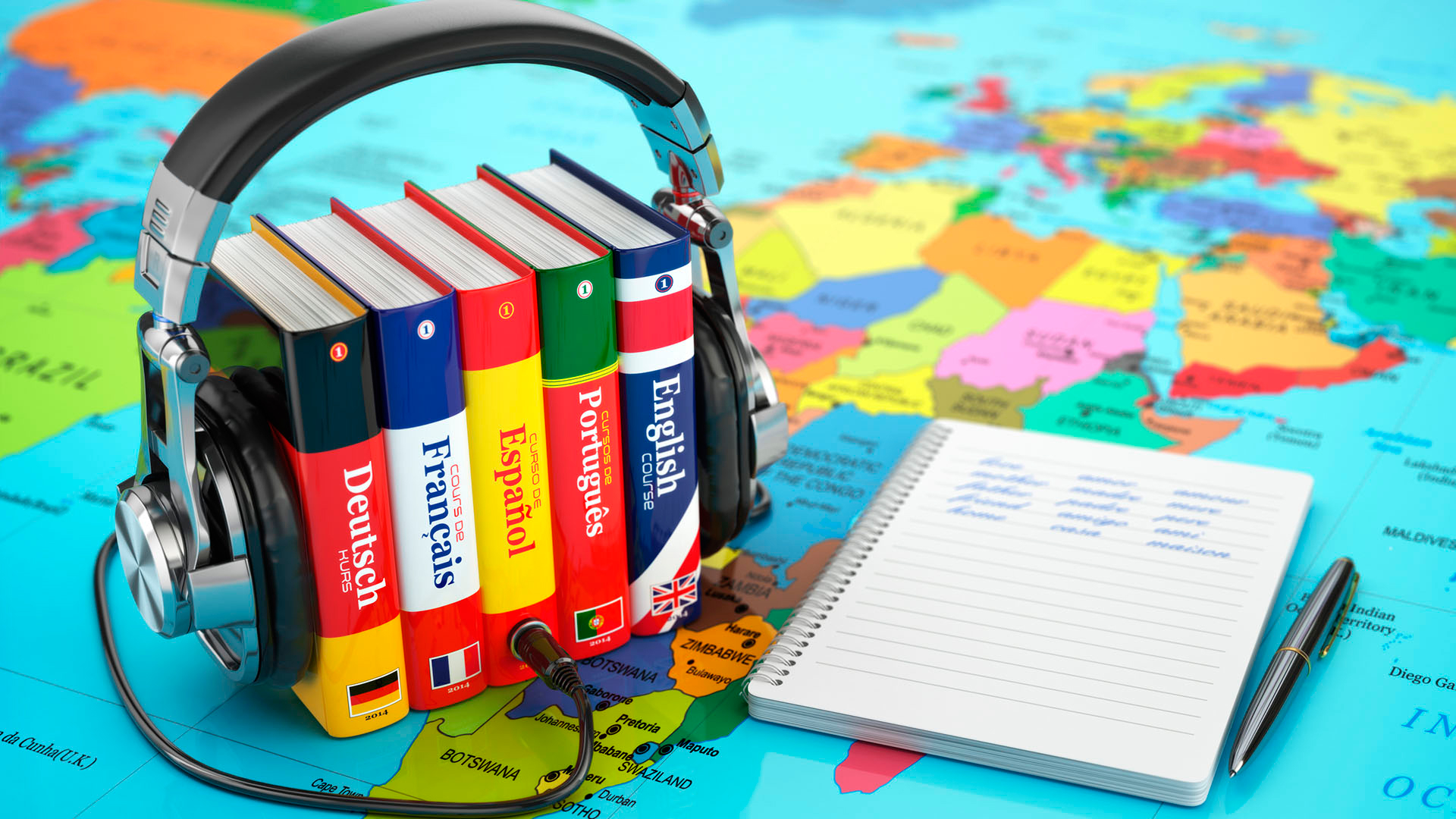 Language Learning Software Reviews
Most people know that the best way to learn a language is to start young, as the brain is most receptive to cognitive development in a child's early years. Beyond that, the most effective way to truly learn a dialect, full vocabulary, and grammatical correctness is to immerse yourself in a country that speaks the language you're trying to learn. Unfortunately, everyone's education and childhood upbringing isn't the same, nor do all people have the opportunity to travel abroad to foreign language speaking countries. That's why language learning software is rapidly becoming one of the easiest, most effective, and popular ways of learning a new language, regardless of prior experience. Today, language software comes in various proficiency levels for travel, business, and educational purposes in platforms that offer a range of vocabulary, pronunciation, grammar, and conversational exercises.
Most Popular Language Learning Software
Rosetta Stone
With its proprietary speech recognition software, live online lessons, language-learning games, and interactive mobile apps, Rosetta Stone is one of the most popular language software on the market. Level 1 of RS Spanish Latin America version will get you started building a basic Spanish vocabulary of words and phrases, in addition to teaching you to spell, write, and speak greetings, introductions, and simple questions and answers. The innovative Rosetta Stone program comes with CD/mp3 audio companions and a related mobile app for practicing on the go, a microphone headset for use with the speech recognition software, and live online lessons taught by native speaking instructors who can help you with your pronunciation and overall understanding of the new material. Rosetta Stone Spanish Level 1 makes it fun and immersive for students of all ages to jump into a new language, with a systematic presentation of sounds, graphics, and text to help you learn at a proper speed as to retain the most information. As Spanish is spoken in dozens of countries in Central and South America, Europe, and North America, this software is geared towards those wanting to learn the ropes of Latin American Spanish specifically.
Proprietary speech recognition software provides ongoing assessments of your skill development through Actionable Feedback
Live interactive sessions and global online community let you practice real conversations with native speakers
Puzzle-like environment of learning games and quizzes help students absorb new material in a fun way
Geared specifically for the dialects and distinct vocabularies of Latin American countries
– Anthony Dawson
Best Overall Language Learning Software
Fluenz
Covering five levels of French from beginner to advanced intermediate, Fluenz French takes an approach to language teaching wherein the student's native language of English is used to reinforce the lessons in French. The Level 1-5 package with supplemental audio CDs and podcasts includes 150 sessions at up to two and a half hours each. Fluenz teaches French the way students often learn best, with one-on-one tutors that guide you through each step of the learning curve, using English explanations to reinforce the introduction of new words, phrases, and sentence structuring. This approach, which differs from other popular language software that focuses on interactive immersions into the language, is geared toward adult learners who learn differently than children. Instead of slowly increasing your vocabulary and phrase proficiency, Fluenz starts you off learning real-world questions and conversations that adult's are most likely to need in travel and business situations. The unique and highly effective Fluenz French software has a proven track record with members of the US Navy, United Nations, UNICEF, Harvard Business School, and a variety of Fortune 500 companies.
Immersive one on one lessons with live native speaking tutors – 150 two and half hour sessions
Every aspect of French language at all five included levels from vocab to verb tenses to pronunciation explained in English to make sense for adult learners
Fluenz gets student started immediately learning useful phrases with the aid of English explanations rather than picture and word matching
13 custom workouts (different for each language) cover comprehension, verb expression, reading and writing
– Anthony Dawson
Best Budget Language Learning Software
Instant Immersion
Offered as an affordable language software packed with all the same features of versions that cost exponentially more, the Instant Immersion language learning software is a fun and interactive system that will have you coming back to learn more after your feelings of accomplishment after each lesson. The II French Family Edition includes three complete levels of comprehensive French lessons presented in an interactive game-style atmosphere that will appeal to anyone in your family. This edition of Instant Immersion is geared specifically to the family unit that wants to learn French together, be it for a vacation, kid's schooling, or dad's job. A user-tracking function keeps tabs on each family member's progress and allows each family member to feed off the development of others. For extra help, the package includes an interactive family DVD, 11 hours of audio lessons on CD, and a bonus pocket phrase guidebook. Plus, the software can be installed on unlimited computers throughout your home so that everyone can practice their skills on their own time.
Voice recognition software, virtual flashcards, interactive family games (and more) get the whole family participating in learning a new language
Three complete levels start you with the basics and build you up to conversational/business setting levels with four software programs, an interactive
DVD, 11 hours of audio CDs, and a pocket guide, One of the most affordable language learning programs on the market
– Anthony Dawson
Language Learning Software Buying Guide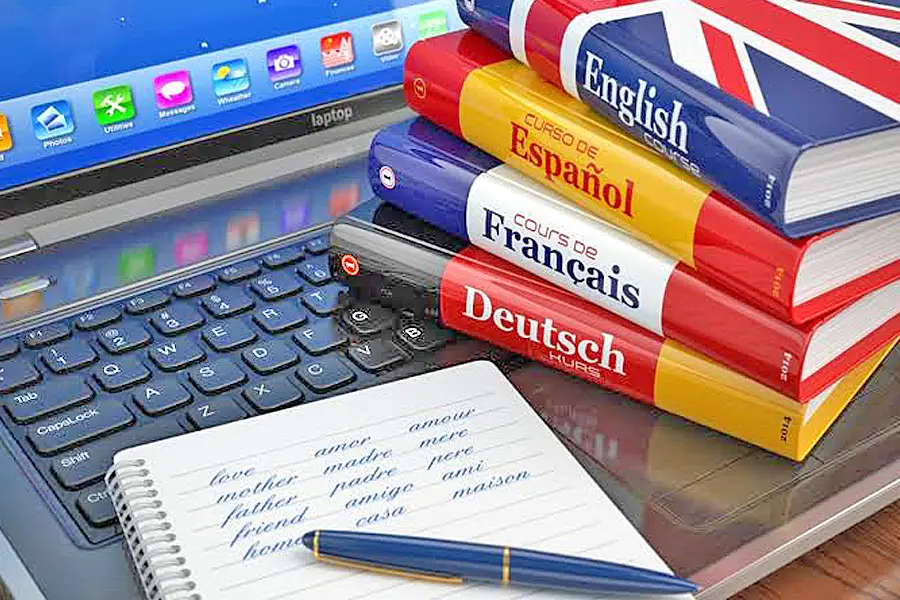 When looking forward to learning a new language, you need to look for tools and methods to help you out. Whether it's brushing up or starting from the very beginning, a new language is not easy. However, with the use of language learning software, you can simplify and quicken the process. The software allows you to study and keep practicing at your own time and wherever you wish to.
There are many software tools available; some help you speak and pronounce the new language, while others help you in reading and writing. Choose wisely to lay a solid foundation in your lessons.
Features of Language Learning Software
The following are some of the features to check with language learning software before you decide it's the best for you.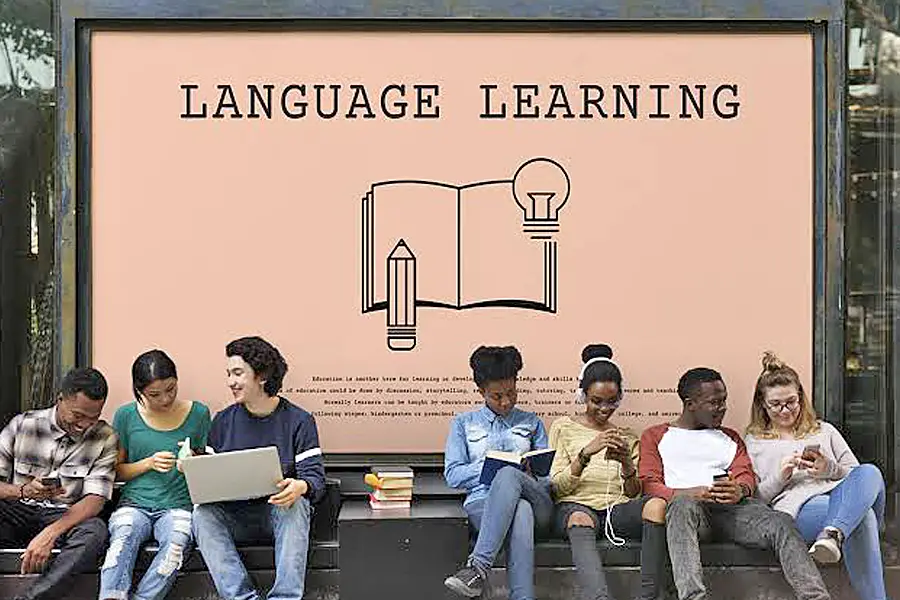 Cloud-Based Learning
Many language learning software tools are cloud-based. You can now get one that you can access anywhere, anytime. Some are installed on your computer and can only learn with them when at home or in the office. Find a learning tool that you can sign in to from any device that can access the internet.
Mobile App
This feature allows you to access the software using your smartphone. It means you can learn the language away from your computer wherever you may be.
Gamification
Learning a new language is a journey full of challenges. Gamifying means encouraging the learner to work hard and move to the next step. Learners are given incentives such as virtual rewards and badges whenever they complete a module.
Spaced Repetition
This teaching philosophy is used in various language learning applications. It refers to the introduction of vocabulary to students and reinforcing it at different intervals in the course. It helps strengthen comprehension and retention.
Authentic Material
The software you choose should have authesntic material, which is prepared and compiled by native speakers. Read review to find out if the software uses native pronunciation and grammar.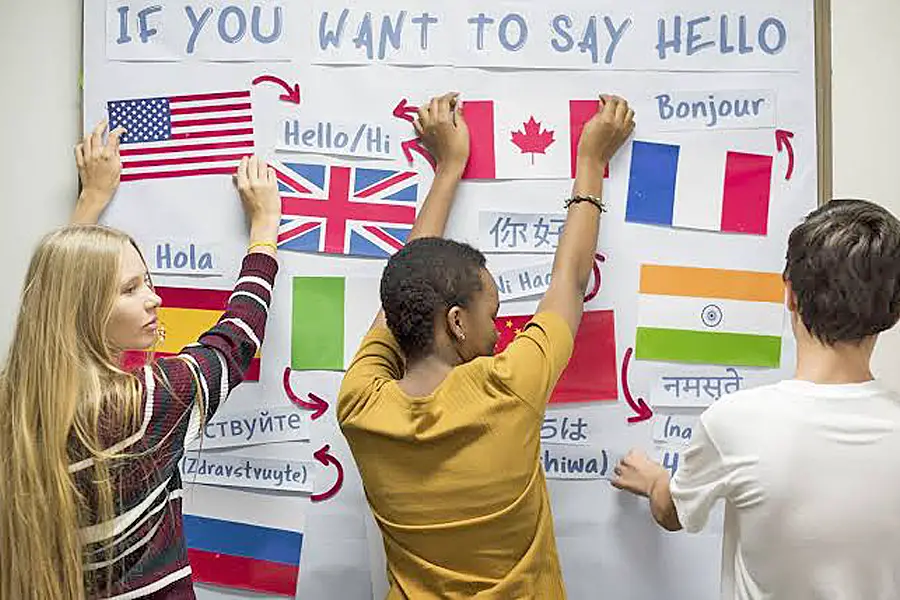 Virtual Tutor
The virtual tutor is the language learning feature for students who cannot find quality learning material. The virtual tutor is usually powered using artificial intelligence and can answer most questions.
Speaking Lessons
An advanced learning software tool should help a student learn to pronounce words and speak like a native. It must have the ability to judge whether a learner pronounces words correctly or not.
Listening Lessons
These lessons help a student answer questions after listening to audio lessons. It helps them learn to understand the language when communicating with natives.
Ability to Track Progress
Language learning software should allow you to check your progress and track progress. This enables you to know how much you have learned and the remaining units.
Gated Content
Gated content is an excellent feature to ensure that you move step by step as you learn a new language. You must finish one lesson and prove comprehensibility before the other lessons are unlocked for you.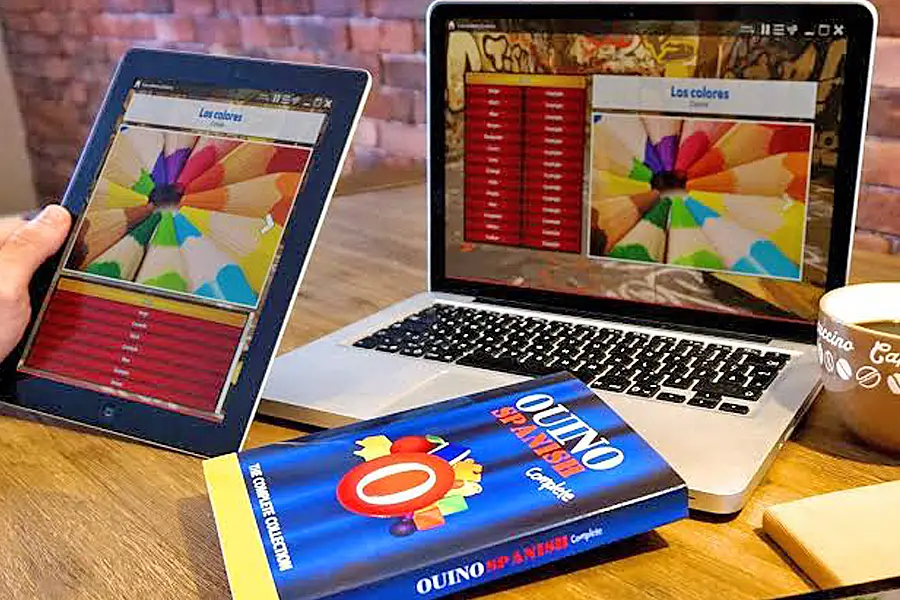 3 Reasons to Purchase Language Learning Software
1. Learn At Your Own Pace
Language learning software has numerous benefits, and one of them is that it allows you to learn at your own pace. You are in control, and it's different from the traditional classes where the teacher tells you when to be in class. You can skip or pause to attend other needs and continue later. Some days you study more and even skip others.
2. Affordability
The cost of language learning software is way cheaper than attending classes. The traditional learning environment is costly and time-consuming. With an application you can learn from your house, meaning no fuel costs and babysitting. What's more, you can work during the day and learn the new language at night.
3. Activities
Nothing makes learning boring like having a predictable pattern. Language learning software comes with various solutions that simplify learning. You can learn how to read, speak, write or listen to a new language using exciting activities. You need all these skills to develop and understand a foreign language all around. You do not have to rely on a teacher, and the activities help you remember more since you find a middle ground.
Conclusion
Language learning software has changed how people learn new languages. It is an advanced step in the industry that has moved easy-learning many steps forward. You can combine it with other methods of learning, sand you will have plenty of language-learning resources for fast, easy, and successful learning.