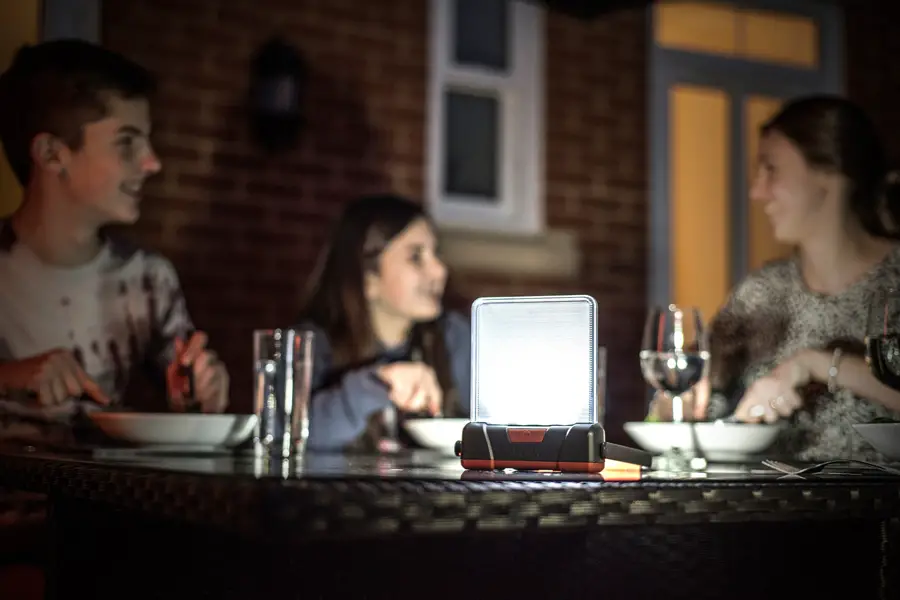 Lantern Reviews
Lanterns are a classic campground staple. We all have the old-fashioned lantern in our minds as a gas-powered light source enclosed in glass. It would get very hot to the touch so you carried it by a handle on top. The light source, however, was strong and beautiful. Well, lanterns like these are not old relics, and you can still buy them, however LED lanterns have become more popular because the warm light that they emit seems to last forever, without the potential danger of a gas-lit lamp. LEDs can also withstand rugged use without breaking down, and they're perfectly safe around children because they don't generate any heat. They're also completely quiet and are exhaust free, so they're safe for the environment as well. All in all, it's hard to not want to go old-school with the propane lamps, but modern technology has provided us with a safer option that works just as well.
Most Popular Lantern
Rayovac Sportsman
The Rayovac SE3DLN comes complete with rubber grips, optimized beams, and tactical switches that make it one of the most dependable and easy to use LED lanterns on the market. Whether you use it indoors or outdoors, the Rayovac is incredibly lightweight and portable, so it's even easy to carry along on a hike. It's only 7 inches tall, and under 3.5 inches wide, but still burns bright with an intense 240 lumens which makes it ideal for the outdoors or for any emergency situation. Three modes allow you to choose between high, low, and strobe. It's powered by 3 D batteries (that you need to purchase separately) and includes a folding tent hanger as well as super-grip rubberized handle. The ABS construction makes this lantern incredibly durable, and it stands up to the most inclement of weather conditions. The entire thing is backed by a lifetime warranty, so you can rest assured this lantern will last for years to come.
Powerful 4-watt LEDs shine for 100,000 hours
3 modes to choose from and 240 lumens
Water-resistant and ultra-durable
Backed by a lifetime warranty
– Anthony Dawson
Best Overall Lantern
Coleman Quad LED
The Quad lantern from Coleman is incredibly innovative, and takes campground lighting to a whole new level. The 4 removable LED panels will hold 24 LED lights in all. At any time you can remove any of the four panels and use them separately and individually. This is great for your family camping trips. Should one person need to get up to go the bathroom, but another person is parked on a lawn chair reading their book, everyone will still have enough light to do what they need to do. When you keep the four panels together you get a total light output of 800 lumens. Each panel is completely independent with its own on/off switch, rechargeable battery, and six 5mm LED lights. The whole thing is backed by a limited five-year warranty. When you're looking for a super powerful light that allows you the versatility to use separate sources individually, there's no other lantern that does it quite like Coleman's quad.
4 removable LED panels work independently
Each panel has 6 LEDS
800 lumens combined light
59-foot range
– Anthony Dawson
Best Budget Lantern
Energizer Waterproof LED Lantern
This is the perfect lantern if you're looking to have an emergency light-source on hand at all times. The Energizer Weather Ready Folding Lantern gives you an ample 360 degrees of light, and will run up to 135 hours with its 4 D batteries. When it is set at its highest mode, it provides 96 lumens of brightness. Because the light is designed to fold in on itself when not in use, it's super easy to store and carry-along on trips. The durable handle makes it great for hiking, camping, and venturing out into the night. Three modes allow you to decide between high, low, and nightlight, which provides a low-level, non-glaring glow. This is a favorite model for those looking for a backup lighting source should the power go out. Because it's so easy to store, you can put it somewhere safe and know that you will always have a light if you need it. It's very affordable, and its durable construction really is built to last.
Highly portable 360 degree LED lantern
Perfect for area lighting
Up to 96 lumens of brightness
Three modes allow you to choose level of light
Foldable design makes it easy to store
– Anthony Dawson
Lantern Buying Guide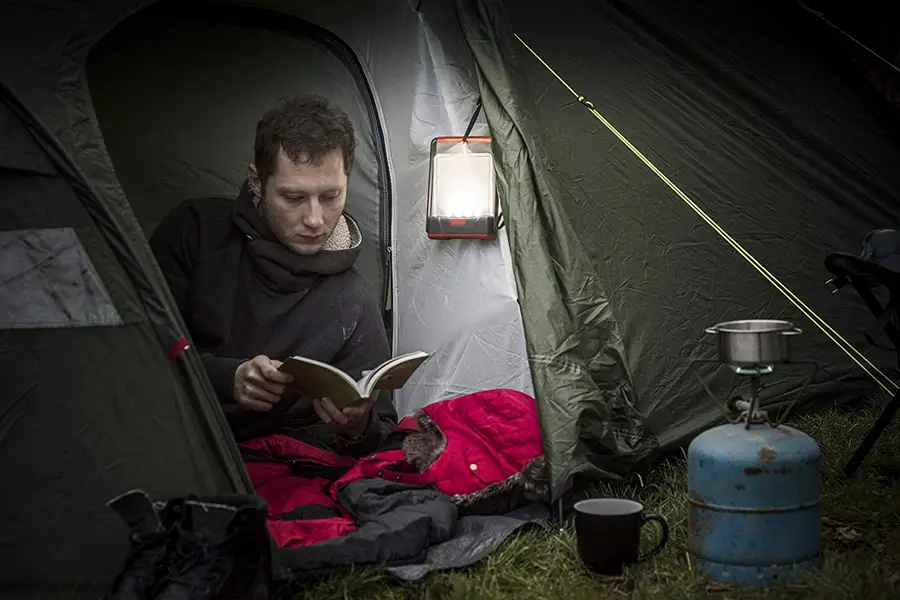 Lanterns are a necessity when camping or conducting outside activities after dark. They are popular with campers and outdoor enthusiasts of all types. With their immense popularity and the high demand for these products, several different manufacturers have come up with new types that have an abundant variety of features. With such a large selection available it can be difficult to know which lantern may be the best choice.
This guide has been prepared to give you all of the information that you need to figure out which lantern would be the best choice for you. Our tips and recommendations can help to point you in the right direction that will narrow the choices down to a few different models, to save you the time and effort of browsing through the hundreds which are available.
What You Intend To Use the Lantern For
Deciding what you will use the lantern for will help you in figuring out which one will best meet your needs. The various features of different models of lanterns offer options low light, brighter light, dimmer switches and other extras. Some people use them to light the inside of a tent or a cabin others hang them against a tree for light around the campsite. Determining the size of the area that you intend to illuminate can help you to choose a lantern that will supply the right amount of light that will make it effective enough to provide for your lighting needs.
Lanterns are also useful to have on hand in the case of an emergency such as a power outage or a natural disaster. While some types can be dangerous for indoor use because of the carbon monoxide fumes that they emit, there are some types that are perfectly safe and even recommended for indoor use.
Different Types of Lanterns
Propane Lanterns
Propane lanterns are among the most popular types in America today. Campers regularly use multiple lanterns to light large areas for night time activities such as outdoor cooking and setting up or tearing down camp sites after dark.
The pros for using propane lanterns are that they operate by using propane as the fuel source. The fuel tanks attach to the lantern easily and are refillable. They emit between 34 and 235 watts of light which makes them some of the brightest lanterns on the market.
The downside is that they emit carbon dioxide fumes which can be dangerous when used in a poorly ventilated area. They can be dangerous because of the open flame design and have been known to start fires. They are not the most dependable in rain, wind and wet snow, the fuel tanks tend to be noisy and they are more easily subject to damage from impacts. The glass globe and fragile mantles each break easily and may need replacement frequently.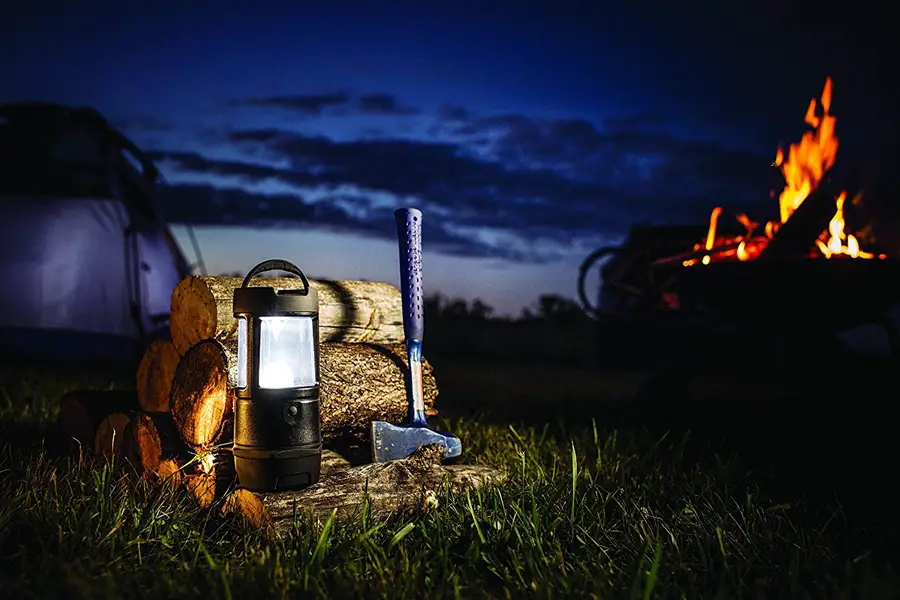 Battery Powered Lanterns
Battery powered lanterns are also popular for use indoors. They are a safer alternative to propane or white gas powered lanterns. Battery powered lanterns are recommended for backup lighting in the event of a power outage as they do not emit carbon monoxide or any other type of dangerous fumes.
The pros of battery powered lanterns are that you can use either disposable or rechargeable batteries which can save time or money, depending upon the option that you choose. They run quietly with no start up noises, there is no risk of fire and some models feature a dimmer switch so the brightness can be adjusted to meet your needs at the time of use.
The cons of battery powered lanterns are that they do not emit the brightness that fuel powered lanterns do, the batteries can run out of power faster and there will always be a need
Candle Lanterns
Candle lanterns are especially useful for evening events that are held outdoors or indoors for that matter. The pros are that they are environmentally friendly, you don't have to have extra batteries on hand, they are safer for indoor use because they do not emit dangerous fumes, they are compact and quiet and they are economical to use.
The cons associated with candle lanterns are that they present a greater fire hazard, they have a low light life and they are not the best choice for outdoor use when the wind is blowing or there is precipitation falling from the sky.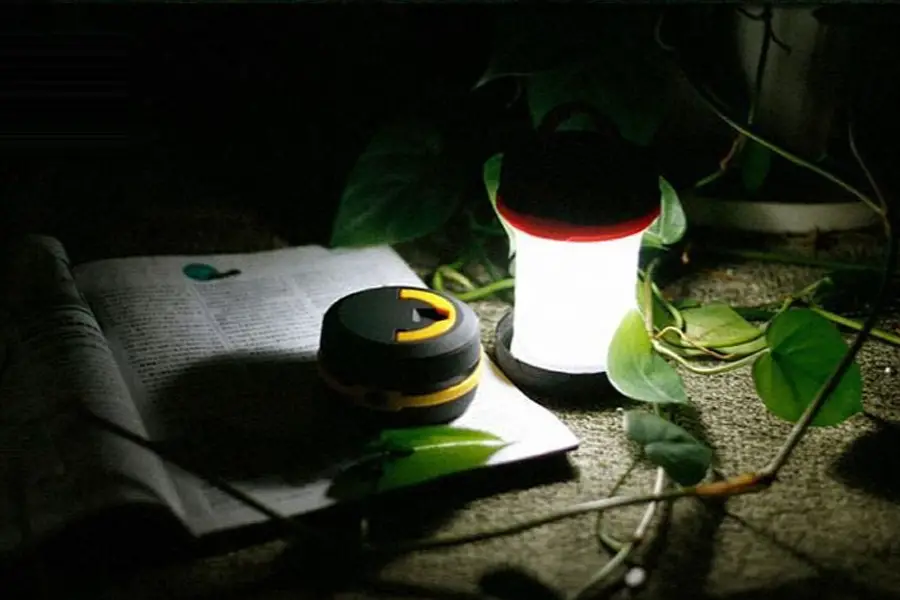 Rechargeable Lanterns
Rechargeable lanterns come with a good list of positives. They use LED or fluorescent bulbs with provide bright lighting, they come in a few different power source choices such as solar or AV adapter that requires cranking to charge and they are designed to be safely used in inclement weather.
The downside of using rechargeable lanterns are that the AV adapters are heavy and require an electrical power source to be recharged, they have a low running time and the bulbs are fluorescent and contain mercury.
Liquid Fuel Lanterns
Lanterns that use liquid fuel such as white gas, gasoline or kerosene have been popular lighting sources for decades. The upside of these lanterns are that they can accommodate a variety of fuels, the fuels are more readily available when in areas of limited shopping access and they run more efficiently by using less fuel than most other types. Perhaps the greatest benefit of liquid fuel lanterns is that they provide some of the brightest light options.
The cons associated with using liquid fuel lanterns is that the fuel sources are all highly flammable, making them dangerous, they evaporate rapidly and emit dangerous fumes when burning. Most of these lanterns are built with a bulky and heavy design which makes them more difficult to carry and transport and this type of lantern is generally more expensive than most of the other types of lanterns.
Conclusion
Finding a lantern that will best meet your needs will depend greatly upon what you will be using it for. Keeping in mind where you will be using the lantern, and factoring safety issues in the forefront, your choices should depend upon the uses and practicalities. By following the tips and recommendations provided in this guide, you should now be ready to begin comparing prices on the type of lantern that will serve you best.