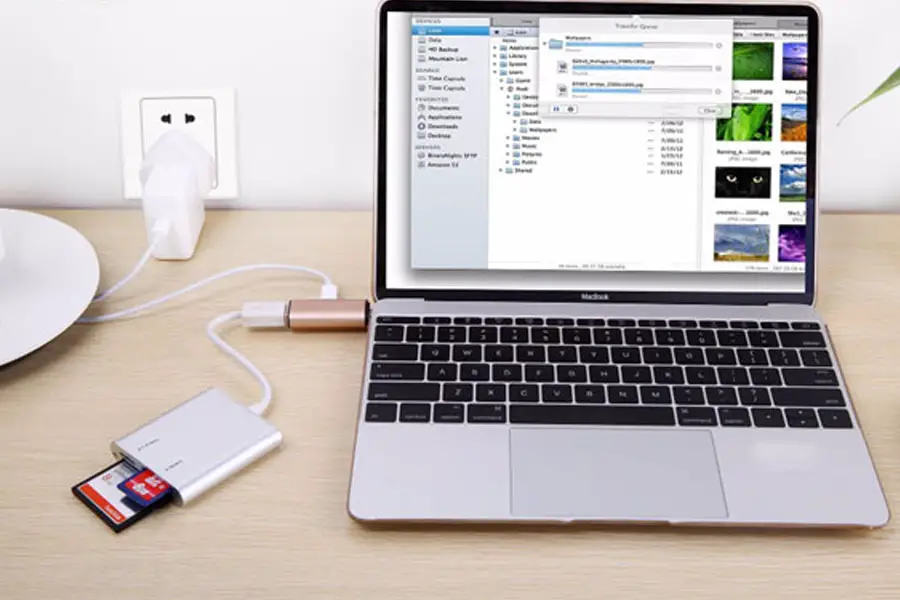 Laptop Charger Reviews
Having an extra charger for your laptop can be an added convenience. It is also common to leave a charger in a hotel room or somewhere else, when traveling or on the road. Having an extra charger provides additional security that you will always have access to your computer, as you need. Whether you are buying a charger to replace a worn out charger, a lost charger, or ensuring that you have an extra. The following chargers are the best chargers on the market today. The chargers are of great quality and are very affordable.
Most Popular Laptop Charger
Power Adapter Compatible with Toshiba Laptop Charger
The Laptop AC Adapter/Power Supply/Charger+US Power Cord for Toshiba Satellite is a charger that will charge your laptop quickly and efficiently. The laptop charger is 100% OEM compatible and is guaranteed to meet and exceed OEM specifications. The laptop charger has a DC Output of 19V-3.95A-75W and an Input of 100-240V-1.5A-0.8A 50/60 Hz. When you purchase this laptop charger you will also receive one AC adapter and one US Power Cord for Listed Models. It comes with a 12 month replacement warranty in the rare event of failure. The Laptop AC Adapter/Power Supply/Charger+US Power Cord for Toshiba Satellite adapts to many laptop models. Verify compatibility before purchasing. Compatible models include: Compatible Model/Replace PN : Toshiba Satellite A105-S2051 A105-S2194 A85 L30 M200 M65-S809 U305-S5097 a135-s2276 a135-s7403 a205-s5859 a215-s5839 l305-s5921 l305-s5945 l305-s5955 u405 u405d-s2852 u405d-s2874
One AC adapter and one US Power Cord included with purchase
12 month warranty
DC Output of 19V-3.95A-75W and an Input of 100-240V-1.5A-0.8A 50/60 Hz
Meets or exceeds OEM specifications
Compatible with many Toshiba Models
– Anthony Dawson
Best Overall Laptop Charger
CLUU Compatible with MacBook Air Charger
The CLUU 45W Power Adapter for Macbook Air with AC Extension Wall Cord is a great laptop charger that will allow you to complete the tasks on your computer without worrying about running out of battery. If you purchase this laptop charger new it will include a manufacturer warranty. The laptop charger is built with a space saving design for easy storage of the laptop charger. The laptop charger powers and charges the batteries of the Apple MacBook Air and the 13-Inch MacBook Pro. For more information if this charger will charge your laptop, go to the Apple website for full compatability. This laptop charger has an LED light that will provide you with status information. The CLUU 45W Power Adapter for Macbook Air with AC Extension Wall Cord has a magnetic connection to your laptop and will break cleanly if pulled on over to prevent accidents.
If purchased new, includes manufacturer's warranty
Space saving design
Charges Apple MacBook Air and 13-Inch MacBook Pro
LED light provides you status information
Magnetic connection to your laptop
– Anthony Dawson
Best Budget Laptop Charger
AC Adapter Laptop Charger for Dell inspiron
The AC Adapter/Power Supply and Cord for Dell Inspirion 1318 1545 1546 1551 pp411 is a great laptop charger to have for your laptop. The laptop charger meets or exceeds OEM standards. When you purchase this laptop charger you will also receive one AC Adapter with six sided input and one US Power Cord for Listed Models. The DC Output is 19.5V-3.34A-65W with an Input of 100-240V-1.5A 50/60 Hz. You will also have a 12 month replacement warranty. If there are any questions about which charger to select call the customer service department and they will make sure the product you receive is the charger you need.
Meets or exceeds 100% OEM Standards
One AC adapter with six sided input and one US Power Cord for Listed Models
12 month replacement warranty
Fits many models for compatibility
DC Output is 19.5V-3.34A-65W with an Input of 100-240V-1.5A 50/60 Hz
– Anthony Dawson
Laptop Charger Buying Guide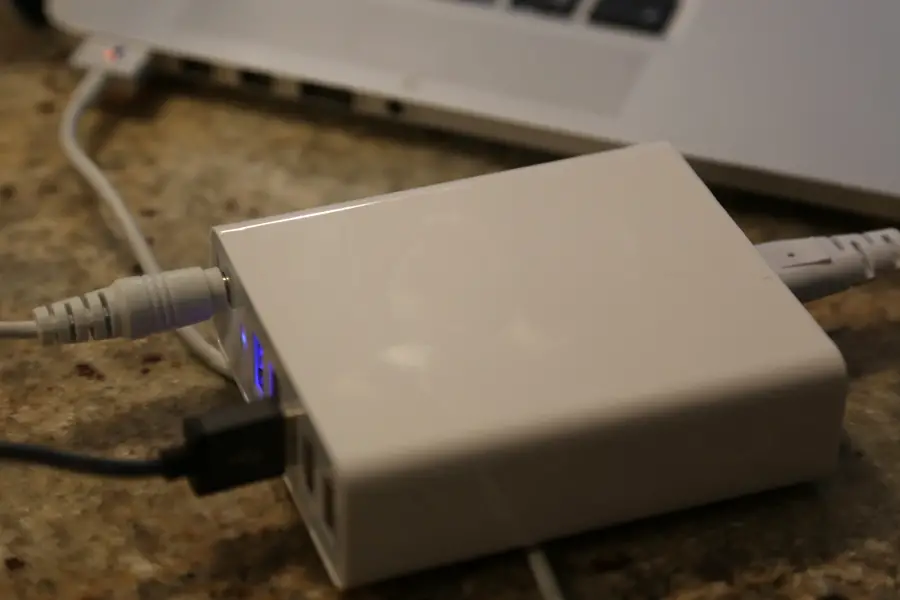 The way consumers adapt to the evolution of electronic technology is amazing. A few years back, most people will be happy and satisfied to own a desktop computer. As lifestyle changes and as the demand of work increases, a lot of people have decided to ditch their old computers in favor of a laptop. This offers them more mobility so they can continue working on their projects or proposals even while they are in their commute or having their lunch.
Owning a laptop computer requires that you should take care of the main unit and its peripherals if you want to make the most of your investment. Since the main reason most of you bought a laptop is due to its portability, then it just follows that you should be able to use the device anywhere and anytime. This will be impossible if one of its components is not working. The laptop charger, for instance, is least given its deserved attention. You sometimes wring its cord carelessly, leave it exposed in extreme temperatures or leave it plugged to the socket 24/7. Eventually, you will be surprised that it is not working anymore aWowznd there is no way for you to charge your laptop. If you are faced with this situation, the only solution would be to buy a new charger.
Purchasing a new laptop charger is not as easy as buying a new pair of shoes. There are multiple things to consider so that you do not end up wasting your money. If you have no idea of how to buy a charger properly, here are number of tips that will be able to help you.
Tip #1: Check for Compatibility
Not all laptop chargers are created the same. Each one is made for a specific model of laptop. Therefore, take time to look at the back panel of your laptop first and copy its model number before you order a new charger. If the model number is already unreadable, refer to your manual instead. When worse comes to worst and you cannot find your manual, the best you can do is bring your laptop to the store so that the salesperson can help you in choosing the charger that is compatible for your unit.
Tip #2: Know Your Power Source
Laptop chargers are either AC or DC. These correspond to the power source where these adapters will be plugged to. The output power of all adapters is DC because that is the requirement of all laptops. Therefore, if your wall outlet provides AC power, you would need an AC adapter, which will convert AC to DC. This does not mean that if your power source is DC then there would be no need to use an adapter anymore. In this case, a DC adapter will convert the voltage from your outlet to a higher level that would be sufficient to power your device.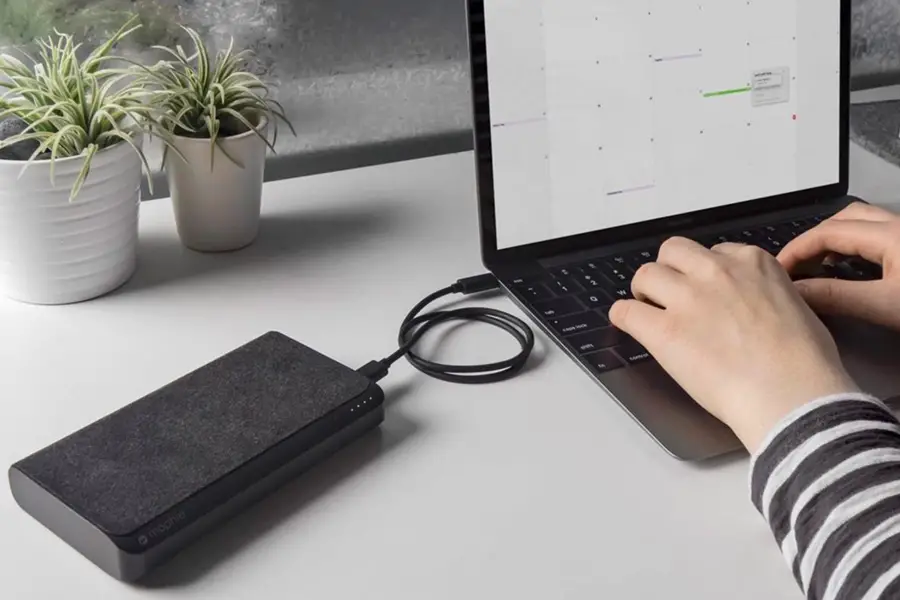 Tip #3: Inspect the Connectors
Most laptops today have the hollow cylindrical type connector. This is the port at the side of your laptop where you should plug in the charger. Not all laptops have this type of connector though. Therefore, always take time to check it first or you might mistakenly buy a charger that will not fit in it. This is especially true if you are buying an adapter from a third-party source, meaning from a company that is different from your laptop's manufacturer.
Tip #4: The Right Voltage and Amperage
Laptop chargers have different output voltage and amperage. Check the requirement of your laptop and pick an adapter that meets that specification. Delivering a higher voltage to your unit will burn and damage it, which will leave you no choice but to buy a new laptop. Choosing an adapter with the right amperage is just as important. If the laptop charger is delivering a current that is lower than your laptop's needs, then it will not be able to power your device. You can find the information regarding your laptop's voltage and amperage requirement on the underside of your unit or from your manual.
Tip #5: Know What you Need from the Laptop Charger
There are different types of laptop chargers in the market today. You may be interested to buy a car charger or a solar charger if they happen to best fit your needs. For instance, a salesman who travels all the time and takes his laptop with him would be wise to buy a car charger instead of a wall charger. This way he can charge his laptop while he drives and be able to do his work in his car or while he is mobile. If you want to save on electricity, you may want to consider a solar charger. This type of adapter comes with a panel-like structure, which collects the solar energy from the sun and then converts it to power your laptop. There are still many other types of chargers available in the market, each one offering a feature that may be useful to you so take time to check them out.
Tip #6: Choose Between Universal and Brand-Compatible Chargers
To remove any worries of buying the wrong charger, the easiest route to take is to buy from your laptop's manufacturer. They can provide the ideal adapter for your device and offer the best warranty. To save on money though, try considering universal chargers. These are made by companies that do not necessarily produce laptops. They do indicate to which laptop model their chargers are compatible with, so it is still easy to find one for your device. Universal adapters are also cheaper and if you buy from the right manufacturer, you can be sure to find a quality product too.
You can buy a laptop charger from a computer store near you or in one of the many online stores out there. Just like with any purchase you make, lessen your risk by dealing with reputable sellers and always ask for a warranty in case you encounter a problem with the item you bought. Armed with these tips, it is very unlikely that you will go wrong in shopping for your new charger. Once you got hold of your new adapter, learn to care for it too so that you can always depend to have a working laptop anywhere you are.