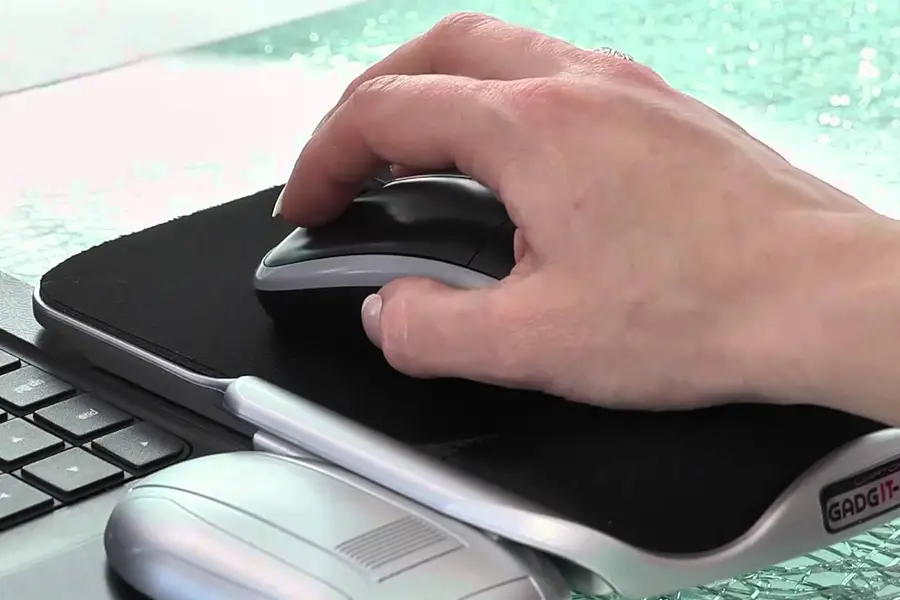 Laptop Mouse Reviews
Do you use your desktop or laptop daily? If you do, you understand how important a good mouse is. Without having a proper mouse working, searching the internet can become a chore. Whether you are tired of dealing with the laptop mouse pad that has lost its sensitivity and control, struggling with a wire, or a mouse that suddenly stops working and must constantly be cleaned. Having a reliable mouse provides a seamless working environment. One of the most inconvenient things about a laptop is the lack of a true mouse. Avoid stressful and irritating situations by purchasing a mouse that will work consistency and effectively. We have selected the best mouse devices for an effortless working environment.
Most Popular Laptop Mouse
Microsoft
The Microsoft Wireless Mobile Mouse 4000 is an easy to use laptop mouse that will provide ease in searching and browsing the internet. This laptop mouse comes in eight different colors allowing you to match your laptop mouse with your personal preferences. The Microsoft Wireless Mobile Mouse 4000 has a 3-year limited hardware warranty giving you confident that you will no longer struggle with mouse operations. This laptop mouse includes video effects for up to ten months and has a long battery life. The laptop mouse has a battery status indicator that will notify you when your battery is running low. You can leave your laptop mousse plugged in when you are on the go with the Nano Transceiver feature. The Microsoft Wireless Mobile Mouse 4000 is made easy to use with Blue Track Technology. This laptop mouse works on virtually any surface including granite counter tops, carpets, and wooden tables. The Microsoft Wireless Mobile Mouse 4000 has a 4-way scrolling system and four customizable buttons that will provide you with additional advanced features with included software.
8 different colors available
3 year limited hardware warranty
Video effects for up to 10 months
Battery status indicator
Blue Track Technology
– Anthony Dawson
Best Overall Laptop Mouse
Logitech M510
The Logitech M510 Wireless Mouse allows you to use your laptop without having to use the mouse pad creating awkward and uncomfortable positioning. The contoured shape and soft rubber grip of the laptop mouse provides you with all-day comfort. The Logitech M510 Wireless Mouse has a 2-year battery life practically eliminating the need to replace batteries. This laptop mouse is compatible with Windows and Mac OS laptops. When you purchase this laptop mouse you will also receive a tiny Logitech Unifying receiver that stays in your computer providing the wireless receiver for ease of use. The Logitech M510 Wireless Mouse also has back/forward buttons and side-to-side scrolling plus a zoom feature that will let you do more work faster. You will be required to download Logitech Setpoint Software to access all of the laptop mouse's features.
Contoured shape with soft rubber grip
2-year battery life
Works with Windows and Mac OS laptops
Logitech Unifying receiver
Back/forward buttons with side-to-side scrolling
– Anthony Dawson
Best Budget Laptop Mouse
Logitech M325
The Logitech 910-002974 M325 Wireless Mouse for Web Scrolling is a hassle free laptop mouse that will allow you to browse the internet with ease. This laptop mouse comes in six different colors/designs and will allow you to select one that fits your personality. The Logitech 910-002974 M325 Wireless Mouse for Web Scrolling has micro-precise scrolling and was created with a new design for web browsing scrolling making searching, shopping, and browsing easier than ever. This laptop mouse was made with a feel-good design with a contoured shape and textured rubber grip that will keep your hands comfortable even after hours of use. The Logitech 910-002974 M325 Wireless Mouse for Web Scrolling has a long battery life and can last up to 18 months virtually eliminating the need to change batteries. This laptop mouse is compatible with Windows, Macs, and Linux and will provide you with a reliable wireless connection using a tiny Logitech Unifying receiver that can stay in your laptop. The Logitech Advanced Optical Tracking provides you with enjoyable point-and-click precision.
6 different colors/designs
Micro-precise scrolling
Feel-good design with contoured shape
18 month battery life
Compatible with Windows, Macs, and Linux
– Anthony Dawson
Laptop Mouse Buying Guide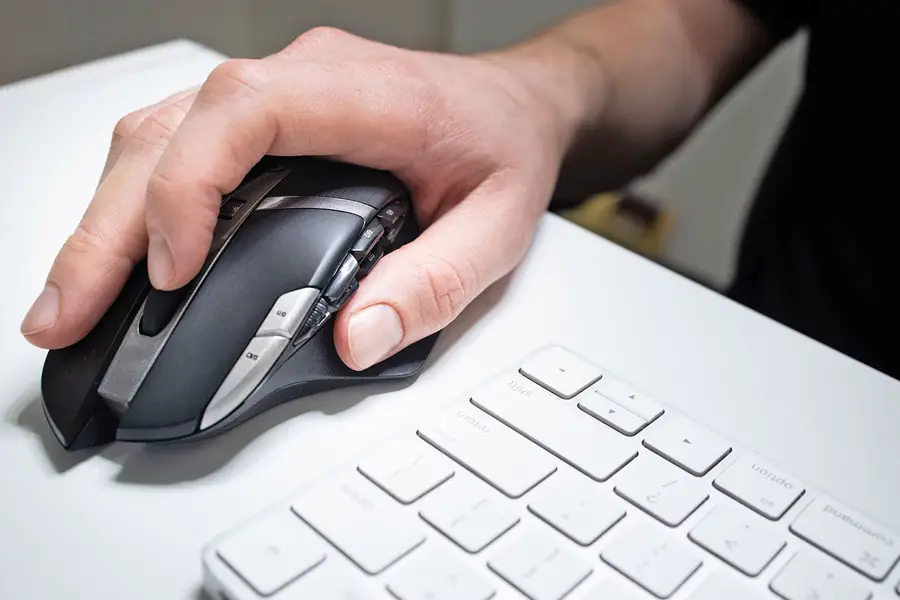 The technology of computer mice has improved rapidly in recent times. Modern mice are more accurate and efficient when it comes to manipulating items on the screen. The mouse that comes with a laptop is usually of lesser quality and can sometimes hinder your experience. Some companies focus on manufacturing reliable, efficient mice.
Like other computer peripherals, buying a laptop mouse is a daunting task. New and more efficient mice are manufactured every day, making it hard to choose the right mouse for your needs. This guide will help you make an informed decision when selecting a laptop mouse.
2 Types of Laptop Mice
Computer mice can be put into two categories: Wired and wireless mice. Each of these mice has different advantages and disadvantages.
1. Wired Mouse
This type of mouse is connected to the PC through the USB port. It's reliable and consistent and uses power from the computer. You don't need to replace any batteries. However, wired mice can restrict movement. The cable is also prone to clutter your desk and to tangle.
2. Wireless Mouse
Wireless mice have grown in popularity because they are convenient. You don't need to worry about cable tangles when using a wireless mouse. However, these mice use batteries, and you will have to replace or recharge them frequently. The mice have nano receivers, although modern ones use Bluetooth connectivity.
Typical wireless mice have some latency and can delay the action by a fraction of a second. Ensure that you look for a high-performance mouse if you are going to perform tasks that require high sensitivity. Also, wireless mice can interfere with other wireless devices.
5 Factors to Consider When Purchasing a Laptop Mouse
There are many mouse options in the market today. All have different features and designs that can confuse a buyer. The following are the factors to keep in mind when buying a mouse.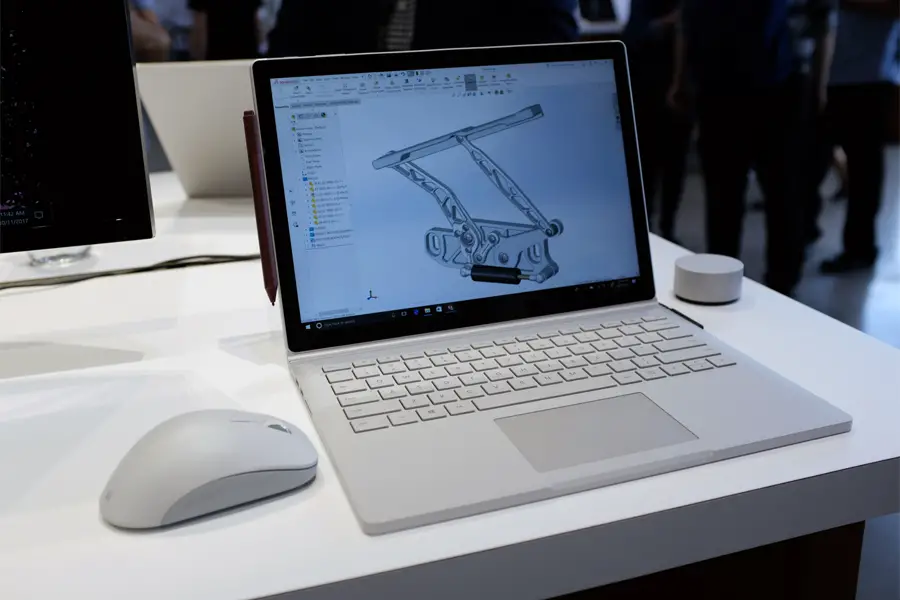 1. Purpose
The first question that you should ask yourself is how you will use the mouse. Do you want to use the mouse for general purpose or gaming? Once you answer this question, you will be able to narrow down your options.
For instance, gaming requires a highly sensitive high-performance. Wireless mouse have input lag and can affect your performance in modern games. Also, the Dots per Inch (DPI) is an essential factor to consider. Some games need a mouse that can move the cursor quickly with small hand motion while others require a mouse that doesn't have a significant impact on the screen when you move it.
You should go for an adjustable mouse that can cope with the sensitivity of different games. Buy an ordinary mouse if you are not a gamer.
2. Size
Mice come in different sizes. Portable mice are small, while desk mice are larger. The size of your hands will determine the size of the mouse that you will purchase. Go for a portable mouse if you have small hands. Also, buy a portable mouse if you travel with your PC regularly.
3. Ergonomics
Some mice feel more comfortable on your hands while others can strain your wrist and hands. Ergonomic mice conform to the contours of your hands and are comfortable even if you use them for long sessions. Unfortunately, most mice are meant for right-handed people.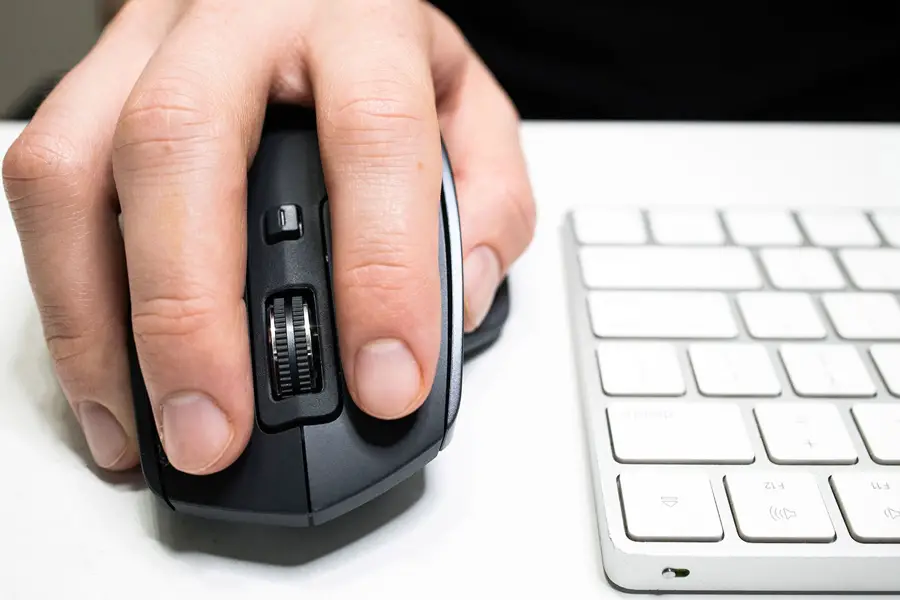 4. Buttons
A typical mouse has two buttons, the left, and the right button. The right button performs secondary tasks like open menus, and the left button performs primary duties such as selecting items on the screen. Complex mice have extra buttons that perform particular functions. Pick a sophisticated mouse if you use complex applications that require remapping and customization. Note that complex mice can cause frustrations if you don't know how to use them.
5. Grip
There are three mouse grip designs: claw, palm, and fingertip. Large mice allow you to use the device by laying your palm on it and pushing it back and forth. Smaller mice will enable the user to guide them using their fingertips. Narrow mice allow the user to control them by putting his/her hand at the back of the mouse while resting the fingers on top. Your preference will dictate the type of grip that you will choose.
Conclusion
An efficient laptop mouse can increase the productivity of your computer. Therefore, you should replace your old mouse with a high-performance one. This guide will help you choose the right mouse that suits your needs.