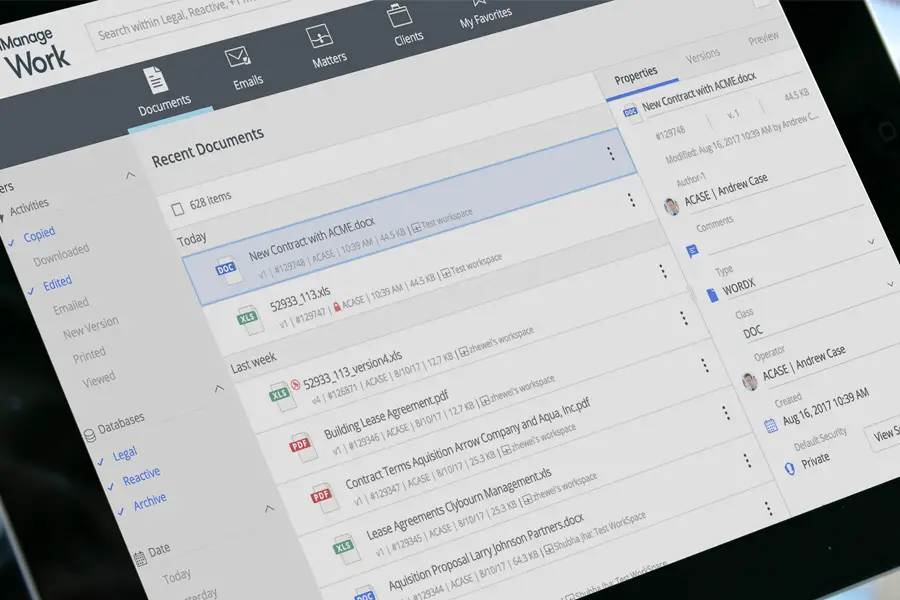 Legal Forms Software Reviews
Every business needs access to legal forms. With the high cost of attorneys many business owners and even consumers are looking to software to provide a more affordable avenue to basic legal needs. Whether you are forming a business or need to create basic power of attorneys, legal software can provide the forms, contracts and step by step guides to service these needs. We have selected the most reliable and accurate software for completing these tasks. Using consumer friendly software can save hundreds of dollars in attorney costs, through software that covers basic legal processes.
Most Popular Legal Forms Software
WillMaker & Trust 2020
The Quicken Legal Business Pro is completely updated software to provide the latest forms. Free updates are available throughout  allowing you to always have the most current forms available. State specific forms provide the correct legal documentation for the specific state that you live in or are doing business in. The Quicken Legal Business Pro has over 140 legal contracts and forms that can be customized to meet your specific needs. The easy to use formatting and step by step instructions walks you through each form so you are confident they are filled out correctly. The Quicken Legal Business Pro includes 6 searchable bestselling books by Nolo. This provides you with up to date, professional advice for all of your legal and business questions. Forms are included for starting and running a business. It also includes tips for borrowing money, recording LLC or corporate minutes in meetings and buying and selling a business. It provides forms for real estate transactions, cash flow statements and other financial record keeping. The software also includes a free copy of the book Working with Independent Contractors, upon registration.
Over 140 forms and contracts
Access to 6 Nolo books online
Free download of Working With Independent Contractors when you register the software
Free updates throughout
State specific forms to unsure you have the correct forms for your state
– Anthony Dawson
Best Overall Legal Forms Software
WillMaker & Trust Premium
The Quicken WillMaker Premium stays on top of the legal industry to help you run your small business. Most business processes that require expensive attorneys are a matter of having the right information and the correct forms. The Quicken WillMaker Premium provides these resources for your business. With over 101 contracts and forms there is a form that will complete the tasks needed. There are also step by step guides to walk you through complicated processes so you get it right the first time. Forms include start up business paperwork, business plan templates, and small business tax details. There are also 19 Nolo bestsellers that are completely searchable providing the most up to date information possible.
Over 101 legal forms, contracts and worksheets updated through 2014
Access to 19 Nolo bestselling books completely searchable
Step by step guides and checklists for more complicated tasks
Legal forms for starting a business, business plans and tax reduction strategies
The Essential Business Desk Reference and Working with independent contractors included
– Anthony Dawson
Best Budget Legal Forms Software
MyAttorney
The Avanquest-Latest-Version-MyAttorney-Business software was created to provide legal forms and general legal information for basic legal needs. This software includes business forms, estate planning forms and legal help from reliable sources. The Avanquest-Latest-Version-MyAttorney-Business offers over 1000 contracts that can be customized and printed for personal or business use. This software offers more than small business forms, it provides healthcare power of attorneys, living wills and trusts, and real estate forms that are valid in all 50 states. Letters and worksheets are also included and with document creation help and step by step instructions to ensure you cover all the important aspects of a legal contract.
Protect your home a family without the high costs of attorneys
Small business legal forms. Healthcare and Real Estate Legal forms and Estate Planning Forms
Forms and worksheets are valid in al 50 states
Set by step guides to walk you through complicated legal processes
Over 1000 contracts and legal forms available
– Anthony Dawson