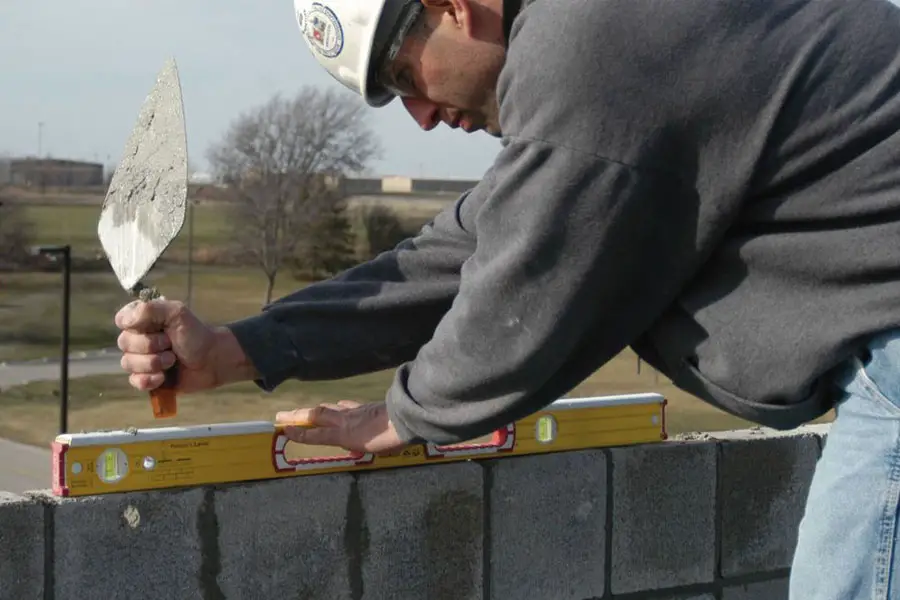 Levels Reviews
Take a look at any room in your house and you're bound to see straight lines. Doors, shelves, mantles, windows, and molding are all affixed in a perpendicular/parallel fashion in relation to a fixed reference point. Both in the construction and successive decoration of a home, certain objects and materials must be installed with a level in order to maintain these straight angles. When most people think of a level they picture a vial level. Carpenter's levels, line levels, and torpedo levels are all varieties of vial level that employ the use of liquid and bubble filled vials that show whether or not the tool is level when in use. While vial levels are the most common type, modern technology has also allowed for the use of laser and digital light display levels. Every handyman's toolbox should, at the very least, have a carpenter's level inside. From there, the type of level you need largely depends on the job at hand.
Most Popular Overall Levels
Stanley
The Stanley FatMax 72-Inch Non-Magnetic Level is constructed of a single piece of aluminum extrusion measuring 72-inches in length. This solid construction means the FatMax level will stand up to all the use and abuse you can through at it, whether on the jobsite or in the basement. The level uses two block vials on either end of the shaft along with a centered MaxEdge vial optimizes accuracy regardless of the surface and provides an easy to read display while scribing continuous lines. Synthetic hand cutouts on both ends of the shaft offer up a comfortable grip, while two shock absorbing end cap bumpers prevent marring and scratching without offsetting the level's balance or ability to fit flush on measuring surfaces. With the Stanley FatMax level, you're getting a quality product made in the USA from a manufacturer known for some of the best tools on the market.
72-inch level made of single aluminum piece
Features two end block vials and one center MaxEdge vial for maximum accuracy
Features comfortable hand grips and non-marring end caps
– Anthony Dawson
Best Overall Popular Levels
Stabila
Stabila's motto is "Always Trust, Never Adjust," so you can rest assured you're getting a foolproof and dead accurate tool, guaranteed. This level set includes 48-inch and 16-inch aluminum levels, both of which have been electronically calibrated and received a certification of accuracy. Each level uses clear vials that are epoxy-locked into the frame with spring-steel hairline indicators to clearly display when the level is set. The vial fluid has is an evolved century-old formula that maintains its accuracy even in the most extreme working conditions and temperatures, from -5-degrees to 165-degrees. The frame is constructed of a strong and lightweight aluminum frame that has oversized handholds with rubber grips in addition to removable rubber caps for getting a grip on walls and floors without leaving a scratch.
Package of 2 levels, 16-inch and 48-inch
Wide aluminum frame construction with rubberized handholds and end caps
Clear vials guaranteed to maintain accuracy for life
– Anthony Dawson
Best Budget Levels
Empire Level
If Empire knows one thing, it's how to construct a quality level that construction workers, handymen, and do-it-yourselfers can all appreciate. The EM51 Heavy Duty Magnetic Level measures 48-inches long and is constructed of 6061 aircraft-grade aluminum that won't bend or break. The level's stellar accuracy comes from the True Blue vials held in an advanced concentric molding with funnel-shaped bevels that protect them from impact or abrasion. These vials provide an accurate reading up to 0.0005-inch, or the equivalent to the width of a dime over 8-feet, double the length of the level itself. The True Blue fluid provides enhanced readability in all working conditions and lighting. The level has two handholds on either side of the center vial, plastic end caps to prevent scratching, and a magnet on one side that allows you to affix the level directly to a metal working surface.
True Blue Fluid vials housed in funnel-shaped frames for protection
Magnetic surface allows for hands free use on metal surfaces
Made in the USA
– Anthony Dawson
Levels Buying Guide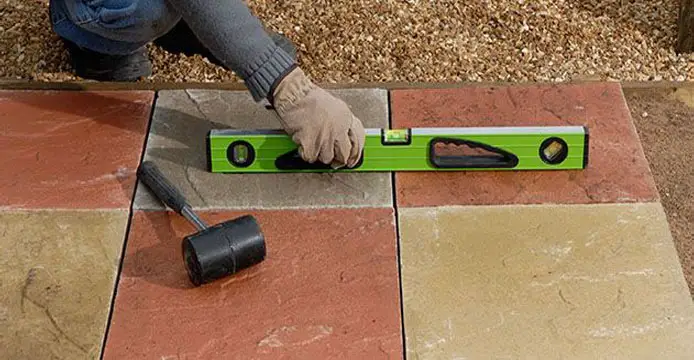 One of the most important tools in any contractors' box is the level. This is a simple but very effective piece of equipment. You might imagine that tools this common may be all the same. This is actually a misconception; it is important to evaluate the different advantages that any level can provide. The primary use of a level is make sure that something is at an angle even with where you need it to be. This can include pictures, molding, woodworking, and nearly anything home improvement related. Levels are important to professional settings as well, making an area appear to be neatly kept and attended to. There are many reasons to make sure that you get a high quality level.
The Main Features of a High Quality Level
A sturdy level is something that can last for decades. It doesn't make sense to skimp on money now if you believe that you will be using the product for years to come. Surprisingly, there have been advancements to the level technology in recent years. This includes more accurate readings and higher visibility for users. If you are in the market for a new level, there are several things that you should keep in mind:
Length
This feature can be hugely important depending on your project. If you are just trying to make sure you room is straight, a shorter level may do the job. But for bigger construction related tasks, it may be more convenient to get a level that is longer. It's important to have control over your level, so be sure to factor in weight and length. If you have a level that is burly or uneasy to control, you're going to have a bad time.
Cost
Cost is of less concern when dealing with a level. There are many levels on the market that are available for less than $10. Once again, this is project and budget dependent. If you plan only using your level occasionally, you will likely be fine going with a lower-end brand. These generally do measure well, but do not hold up under tougher circumstances. If you worked in construction for example, then it makes sense to spend that extra money on a study steel based level that will last for a decade.
Material
A level that is made of metal is certainly going to last longer than one that is made of plastic. This depends on how much you are willing to invest in your level. If you feel that it could be exposed to taxing environments, it makes sense to find a level that can take a beating. Plastic generally will not stand up to abuse for years on end. If you plan on having your level for the long haul, it may pay to go metal.
Weight and Grip
There is no use getting a level if you are unable to hold onto it. This is why making sure that your level has a good grip is important. Some of the newer levels come with specified grips and magnetic holdings. These magnets can support your level so you can take your hand off of it. This feature becomes particularly important if you need to look away to make a cut. Simply place the magnetized part of the lever near a place it will latch on. Your hands will then be free to move without concern of your level losing its place.
Accuracy
A good level should be accurate up to .0005 of an inch. This will help to reassure you that all your measurements are accurate and even. Accuracy like this is hugely important if you are in the middle of an important modeling project. You might be surprised how big a difference even 1/100th of an inch can make. Try to check and see the accuracy of your level. There is no need to invest money in a product that is not as accurate as possible. When doing work inside your home, accuracy is what counts. This may be the most important feature of any level.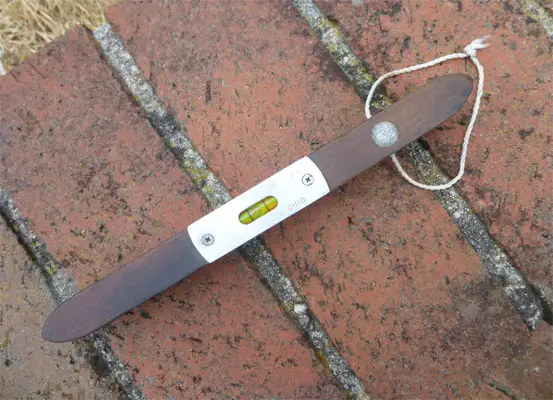 The Best Levels on the Market
Here is a quick review of some of the best levels on the market. Price isn't normally a huge consideration with levels, but there are tools that are more expensive. The first few levels are perfect for the weekend warrior, while the last level works better for a professional. For cheaper options, consider:
Stanley 42-324 24-Inch I-Beam 180 Level
This is high quality product at an introductory price. The I-Beam will ensure that your measurements are level and accurate. This is a larger level, so it can be harder to use in some situations. There are shorter levels available as well, this is dependent on the type of project that you need it for. The level comes with some great features, such as, 180 degree rotating view, shock-absorbing end caps, and easily readable measuring scale. For under $10, this is definitely a bargain purchase.
Empire Level 581-9 9-Inch Magnetic Aluminum Torpedo Level
If you are in need of a shorter level, then consider the Empire Torpedo. Empire is a long-standing name in the level business, known for quality and endurance. The blue aluminum is cool to the touch and very aesthetically appealing. This is a level that will last for a very long time to come. Since this level is shorter, it provides more control for measurements. It's a very high quality product.
If you are a professional looking for a level, considering the following:
Empire EM51.48 Heavy Duty Magnetic Aluminum Level, 48-Inch
This is a great addition to any toolbox. It's a heavy duty magnetized level that will leave you impressed. It comes with a convenient magnetic feature that will allow the level to stay in place. This means that you can set your level up without fear of it falling. This may not seem like a big deal, but over an entire workday it comes in very handy. This is arguably the best level on the market. It's very versatile and can stand up to whatever you throw at it. There is no questioning why the professionals choose Empire.
There is more to purchasing a level than meets the eye. While the product is very simple,
you still have to be aware of the execution. Evaluating different level choices will help you to make the best selection, as well as being familiar with the specifications. Even when making simple selections like a level, attention to detail matters.