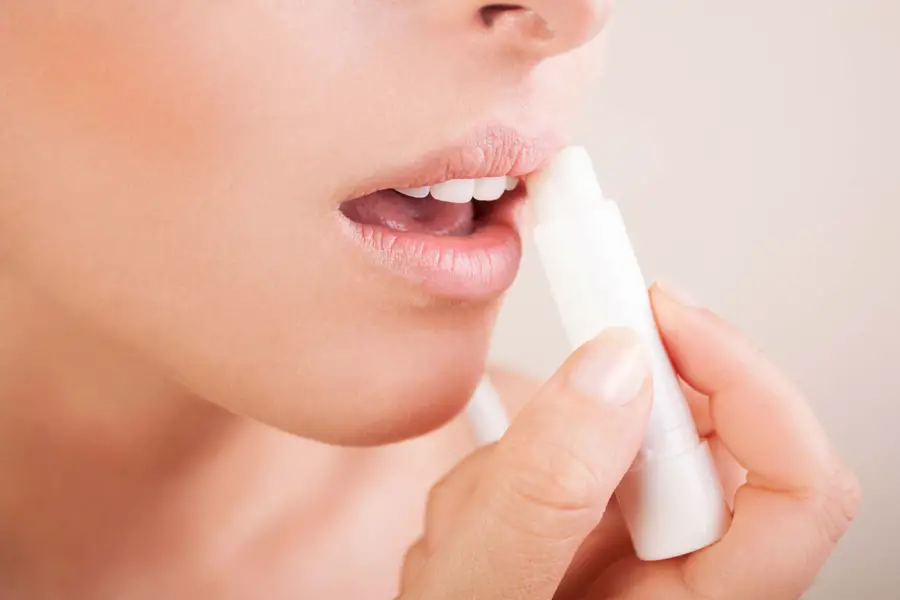 Lip Balm Reviews
Lipstick can be incredibly drying, and lip balms provide a delightful solution when you need to drench your lips in moisture all day long. With a number of different colors and flavors to choose from, it can be quite fun going on the hunt for the balm that works for you. Many also come in interesting packaging that is pretty and stylish. For this who really just want something that is going to give intense moisture, one of the more heavy-duty, dermatologist tested formulations is going to be a better choice. Some skin reacts poorly to formulations with chemicals, and for these people it's best to stick to hypoallergenic balms that are free of dyes and perfumes. You can also choose between a stick (for instance the popular Chapstick) or a little tube where you get the balm out by using your finger. If you're having to reapply the balm numerous times during the day, then you can be sure that it's probably drying out your lips.
Most Popular Lip Balm
Burt's Bees
Burt's Bees makes a delightful assortment of lip balms that come in their signature, colorful, egg-like packaging. The flavors and and fragrances of these balms are pleasant, and a source of much female delight. The long-lasting moisture of this formulation is thanks to rich Shea butter as well as vitamin E. It smoothes on completely clear, and the spherical exterior glides the balm onto your lips without having to use your finger. Simply twist off the top and you're ready for long lasting-moisture, and a fresh, fruity, fragrance. Burt's Bees provides incredibly natural balms that are totally gluten-free, as well as free from parabens, petrolatum, and phthalate. Because they're 100% all natural and 95% organic, you can be sure that no irritation will ever result. Choose for yourself if you want your lips naturally refreshed by Summer Fruit, Strawberry Sorbet, Sweet Mint, Passion Fruit, or Honeysuckle Honeydew. There's a rainbow of lip moisture to choose from.
100% all natural ingredients like Shea butter and vitamin E
A number of different fruity flavors to choose from
95% organic ingredients
The innovative spherical exterior glides on effortlessly
Free of harsh chemicals and dyes
– Anthony Dawson
Best Overall Lip Balm
Neutrogena
If you're looking for deep moisture for your lips without that heavy, waxy feel, then Neutrogena Norwegian Formula may be just what you need. It is chock-full of heavy duty moisturizers, but also has an SPF that keeps your lips protected from the harsh sun. When used every day, you will begin to see the fine lines of your lips soften, and any sun damage will be stopped in its tracks. This balm is particularly great for harsh climates, such as high altitude and extreme temperatures. Because this formula is also so soothing, you're going to find that your mouth feels more comfortable and moist throughout the day. The PARAfree SPF is a sufficient 15, and because you'll be reapplying throughout the day, you need not worry about finding a balm with higher SPF. Drench your lips in the same moisturizing power that has been trusted in skin care for years now.
PABA free
Free of fragrance and dyes
Tested by dermatologists
Protects and moisturizes chapped lips
Leaves no waxy residue
– Anthony Dawson
Best Budget Lip Balm
Rosebud
With its essential oils in a special petrolatum base, this classic balm comes in iconic packaging, and has been known in the beauty industry for years as a multi-tasker for all your beauty needs. Whether you're moisturizing the lips, highlighting your cheeks, using on cracked elbows, de-frizzing your hair, or taming your brows, this balm can do it all, with a delicious rose-scented allure. Because of its intensely hydrating formulation, there are really no limits to what this balm can perform. It's also incredibly inexpensive, and comes in a number of different sizes, including a small disc that is easy to carry around wherever you go. Anywhere where you'd like to create that alluring dewy effect is a perfect spot to apply the Rosebud salve. That being said, it moisturizes the lips beautifully, albeit temporarily. It's not as long-lasting on the lips as some other products, but it's a great way to add hydration and plump to your lipstick or lip tint.
Creates the dewy, pouty effect
Smoothes lips
Moisturizes all the skin
Delightful rose fragrance
Works on rashes, chapped skin, and blemishes
– Anthony Dawson
Lip Balm Buying Guide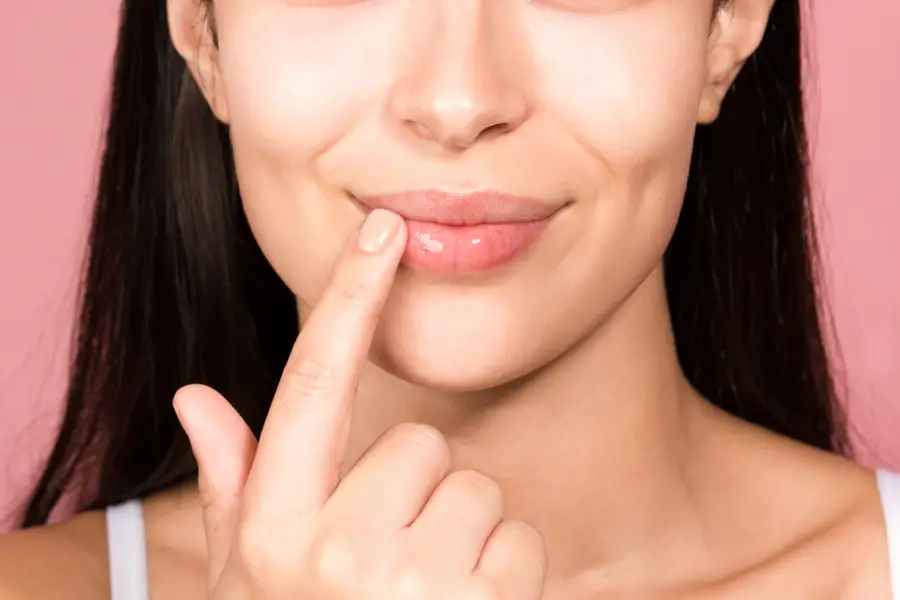 The cold season is fast approaching, and what better way to celebrate the season than with colorful outfits and lively ensembles. However, clothes are not enough. Ladies, in particular, have got to have that perfect smile which is but the best accessory any person, especially women, can wear. But with cold season comes easy drying our skin, even our lips. And when our lips get dry and chapped, smiling goes from simple to hurtful. This is where a lip balm comes to the rescue.
At one glance, a lip balm looks just like your ordinary lip make-up, thus easily confusing it with a lip gloss and a lip stick. But what sets lip balm apart is its focus on sealing moisture onto one's lips and relieving chapped lips.
Composition
With its primary aim of moisturizing lips, a lip balm is usually made up of a variety of petroleum, oil, and wax products derived from natural sources such as sunflower, petrolatum, and beeswax, respectively. These enable a lip balm to keep lips moisturized from the inside while shielding it from drying temperatures on the outside.
Through time, lip balm has evolved, and its new variants now offer additional benefits such as sun protection, gloss, scent, and color among others.
Lip balms that are SPF-powered, or those that can protect lips from the hurting rays of the sun, are powered by either shea butter or cocoa butter.
Lip balms that add gloss and shine usually have additional ingredients such as oil and wax extracts. Beeswax and sunflower oil are the usual choices as ingredients for this purpose.
Lip balms that evoke alluring scents are mixed with essential oils extracted from rose petals, vanilla, honey, and avocado among others. Typically, the flavor you choose for your lip balm indicates the natural product (ie fruit and plant) its scent got extracted from.
Lip balms that veer away from the common transparent colors derive their shade from either natural or chemical sources. While some colored lip balms get their color from flower petals, some get their color from chemical sources like manganese violet.
There are also lip balms that are candy-like as there are bubblegum and mint flavored ones now out in the market. This variant is preferred by teenagers who are emerging from childhood but are yet to become women. However, there are full-grown ladies who also choose candy-flavored lip balms. And these flavors get their unique taste from glucose syrup and other artificial flavorings.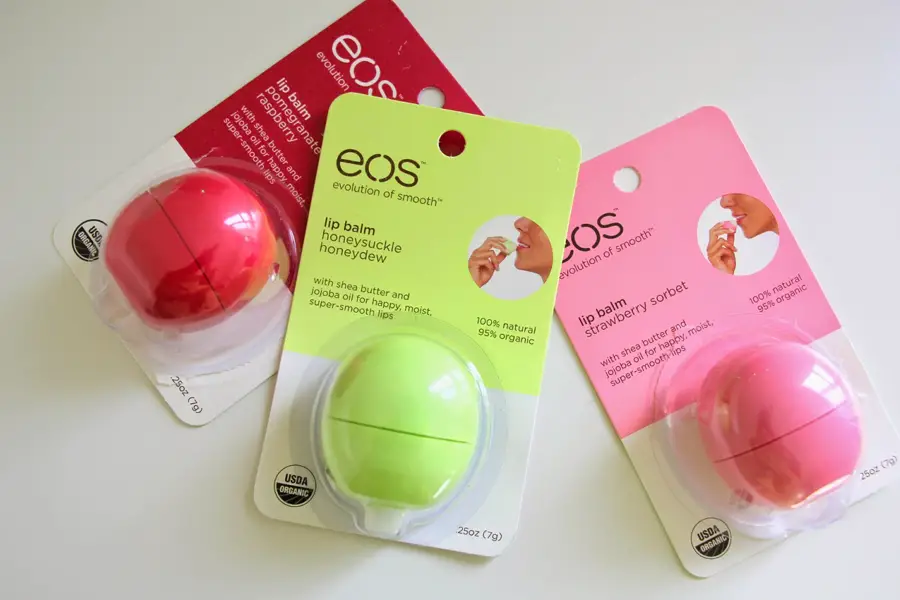 Uses
Thanks to its beautiful evolution, lip balm has gone from simply moisturizing and relieving chapped lips to complementing a woman's outfit. When it used to be just transparent, lip balms now also have hues that come from a broad range: from purples to reds and from pinks to yellows.
Lip balm has, just as mentioned above, now also become everyone's best friend at both hot and cold places. During summer, girls and even boys not only get to protect their bikini and trunks-clad skin but also their lips. Thanks to lip balms with SPF protection, even the lips can now be protected from harmful UVA and UVB rays. Lip balms are just as helpful in the cold season as it provides a protective layer on the lips, ensuring that despite the drying temperature does not affect one's lips.
For those who find joy in finding their lips floral or fruity smelling, lip balms that offer aromatherapy have found their niche. Such lip balms usually have vanilla and rose extracts. Some lip balms even get their lovely scent from fruit favorites such as peach, mango, orange, strawberry, and cherry.
Some ladies now also consider lip balms as a complimentary make-up tool together with lipstick. While ladies apply lip balms before using lip stick to seal their lips' moisture, some ladies apply lip balm after applying lipstick for added shine.
Let us not forget the guys, because they have lips to protect from drying, too. Guys (even girls) have got to forget the stigma that applying lip balm makes a man less of a man that he is. There still are lip balms that stick to the basic: colorless but moisturizes nonetheless. Lip balms that are colorless and minty are the variants highly recommended for guys.
Packaging
Normally, lip balms come in cylindrical tubes. But just like its composition and use, lip balm's containers have also evolved. Lip balms now also come in toothpaste-like tubes that enable the user to get his or her desired amount of lip balm. Lip balms also now come in roll-ons for breezy application. Some prefer lip balms that are in jars and pots, using their index finger to get their desired amount of balm.
It is never wrong to buy more than one variety of a single product. While a single lip balm brand may give you all the stuff you need, e.g. sun protection, gloss, scent, color and moisture, it is also wise to consider the over-all look you want to get. For instance, the lip balm that you have now may not compliment and even contrast your choice of lip stick.
Wherever you might go and whatever time of day, there is a lip balm that is suited for you. You just have to decide which function you need most. If you are heading to the beach or will stay under the sun for a long time, choose a lip balm that is SPF-powered. If you are going to a night-out with friends, choose lip balms that will add shine to your lips (and instantly make you a scene-stealer). If you are going on a long drive and needs a constant source of calm, lip balms that are aroma-therapeutic might just be what you need. Just don't forget that apart from all these, lip balms are, in their simplest sense, aids to dry, chapped and cracked lips. Remember, your smile is your best accessory. And smiling becomes easier when your lips are moisturized and supple as can be. Just remember to apply the amount that you only need. Too much lip balm can make you look like you just ate an oily meal, or too little may be insufficient in protecting your lips from drying.