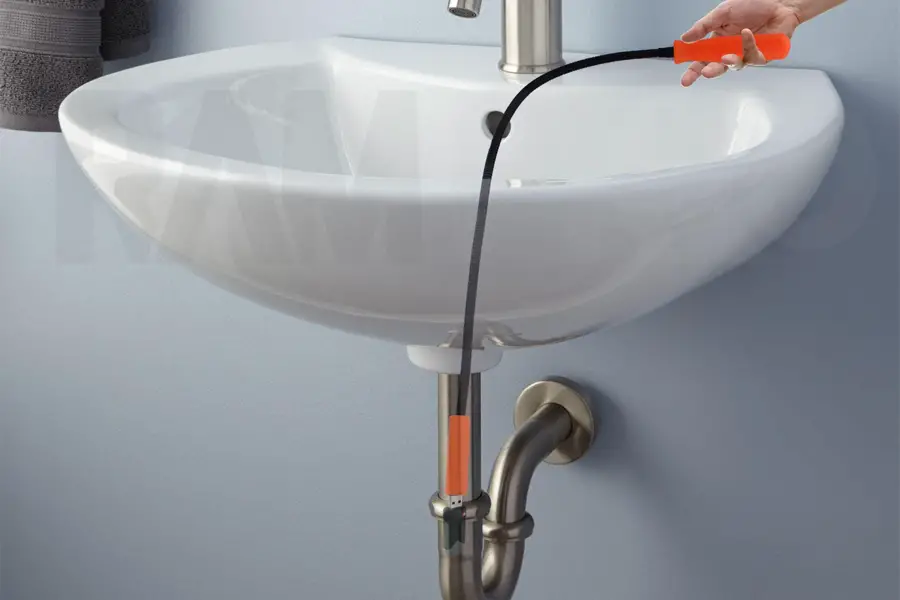 Magnet Pick Up Tool Reviews
One of the worst parts of a mechanic's day is when a tool slips out of his hands and gets stuck somewhere around the engine. Trying to squeeze your hands into the various cracks and crevices under the hood is virtually impossible, regardless how small your hands are. But it isn't just automotive technicians that run into these problems. Just about any electrician, construction worker, handyman, and home do-it-yourselfer has run into the problem of dropping something into an unreachable spot. Pick up tools typically employ the use of a magnet on the tip, which is used to adhere to any magnetic metal object that falls into a hard to reach space. However, not everything that falls into a confined space is guaranteed to be made of metal. For such reasons, some pick up tools opt for a claw-like grabber that allows you to pick the object up using a level on the tool's handle; other tools have a combination magnet and claw device.
Most Popular Magnet Pick Up Tool
TEKTON
Featuring an extra large magnetic surface with a 50-pound lifting capacity, the TEKTON Telescoping Magnetic Pick-Up Tool has the size and strength to retrieve virtually any lost tool or piece of hardware. Starting at the top, the tool features a comfortable contoured nonslip handle that gives you full control, even when picking up heavier objects. The tool extends to over three feet in length at 37-inches for extra reach in, around, and beneath obstacles, and compacts to 21-inches for storage in the toolbox or a drawer. Unlike many magnetic tools that offer a tiny surface and minimal magnetic strength, the TEKTON 50-lb. Telescoping Magnetic Pick-Up Tool has the size and strength to quickly clean up lawns, driveways, garage floors, and work sites, which could prevent potential accidents or injuries.
50-pound magnetic strength
37-inch shaft allows for full reach without bending over and collapses to 21-inches for space-saving storage
Extra large disc surface allows for pickup of large quantities of nails, bolts, screws, metal scraps, and full-size tools
– Anthony Dawson
Best Overall Magnet Pick Up Tool
Maxcraft
The MAXCRAFT 3-in-1 Flex Lighted Magnetic/Claw Pick-Up Tool does it all: it flexes, it lights, it magnetizes, and it picks loose objects up with its 4-pronged claw tool. While the tool does it all, it doesn't do it all at once, unfortunately. The tool comes with two attachments: the magnet/light and the claw. The magnet/light is great for lighting up dark spaces and locating and retrieving lost nuts, bolts, nails, and screws. Though the claw tool doesn't feature a light, it's a handy tool with a strong spring-loaded action that allows for easy pickup of small and finicky objects. The MAXCRAFT 3-in-1 has a flexible 18-inch shaft that holds the shape you mold it to, allowing you to bend around corners and into crevices where lost objects lie. The light of the magnet attachment runs on three 1.5V button cell batteries, included with the tool.
Magnet/light tool illuminates and retrieves small metal objects
Claw attachment allows for easy grabbing
18-inch shaft flexes to allow for retrieval around curves and in cracks
– Anthony Dawson
Best Budget Magnet Pick Up Tool
Craftsman
Finding nuts, bolts, and tools when they fall in hard to reach places is hard work. A magnet makes snagging the lost object easier, but it doesn't help you see where you're searching. Fortunately, the Craftsman Magnetic Pick-Up Tool with Light is both magnet and light, making seeing and snagging easier than ever. The tool utilizes a stainless steel telescoping antenna that extends from 7.75-inches to 32.75-inches with a magnetic end with a 5-pound lifting capacity. Inside the magnet is a single white light bulb that provides just enough light to illuminate lost objects. Tradesmen of all varieties will also appreciate the textured pistol-style grip that wont slip from wet or oily hands. Built to last with solid construction, the Craftsmen Magnetic Pick-Up Tool with Light will feel right at home inside any handyman's toolbox.
Telescoping antenna extends to nearly 3-feet
Super strong magnet with 5-pound lifting capacity
White light helps illuminate lost objects for easier retrieval
Non-slip textured pistol grip
– Anthony Dawson