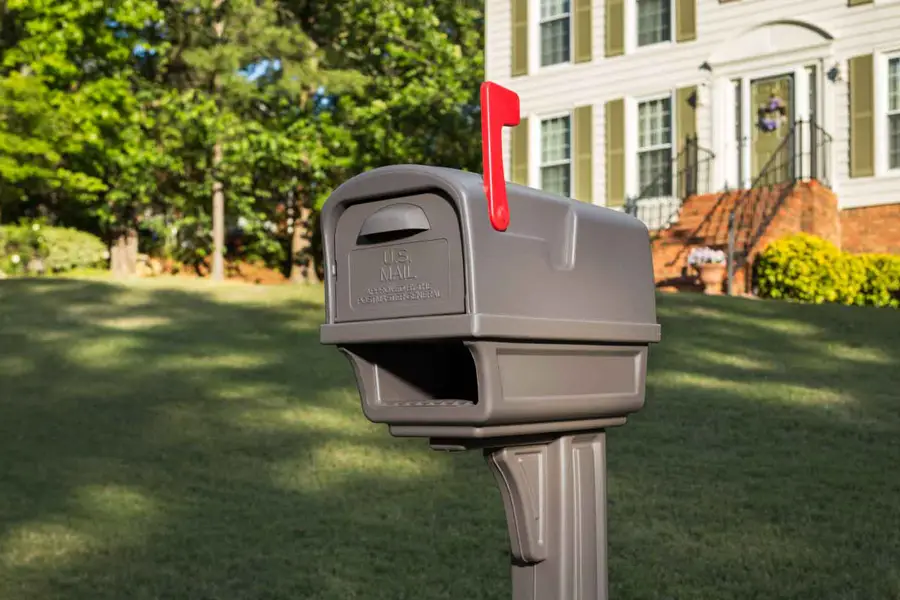 Mailbox Reviews
Mailboxes come in a variety of shapes, sizes and styles, all to suit your preference. Some are elaborate with intricate detail and a real sense of wealth and style. You can even have them made and tailored to your design if you so wish. Making sure you choose an appropriate mailbox for your home is essential. It is not just the appearance of the mailbox that matters, you need to be able to ensure security for your mail and that it will be safe and free from any weather conditions that could tamper with it. A good, sturdy mailbox will stay strong in bad weather yet should still be easy to install into the ground or upon your wall, and of course the letter slot should be of a sufficient size to ensure all manners of letters can be posted with ease. This gives them the post master stamp of approval.
Most Popular Mailbox
MIDATBOX
The Hampton Aluminium Mailbox and Post System is made ofrust-free aluminium that has a beautiful finish to help give your home that extra special final touch. The mailbox itself comes with pre-drilled holes in which you can mount your house number plate upon. There is a bracket and mounting plate that also come with the mailbox and they are all fully assembled for you so there is no need to put parts together or follow lots of instructions. The fact that the mounting plate is made from aluminium means that when compared to the usual wood it is far more superior and looks much more attractive too. Set into the post is the pineapple shape finish, which gives the post a crisp and clean look. You can have up to five numbers per side, all brass, and can be applied to the number plate. If you want any personalization carried out you can contact the website for more assistance.
A powder coated aluminium for a rust free finish
Installation into the ground is quick and easy
Beautifully decorated
Post master approved
– Anthony Dawson
Best Overall Mailbox
Solar Group
The SolarGroup TB1B0000 Mailbox is extremely heavy duty and is virtually unbreakable. It can withstand any vandal that tries to destroy it and will stand its ground against many bad weather conditions. As it is made from 20 pounds of heavy gauge steel it is no wonder that this mailbox has been made to last a lifetime. It has a powder coat finish in black that gives you the added confidence of a long life span and extra durability. The door for this mailbox is a piano hinged door made from stainless steel. Carrying a heavy red flag also made from steel that is also made to put up a fight against wind and rain. The fasteners are made from the same durable steel making it extra secure. The dimensions for the mailbox made by SolarGroup are 9 ¼ inches in height, 7-¼ inches width and 19 ¾ inches in diameter. You also receive a life time warranty.
The plate is made from 20 pounds of heavy steel
A piano hinged door made from stainless steel
Flag is heavy duty with steel fasteners
Black colour
– Anthony Dawson
Best Budget Mailbox
Step2
The MailMaster Post Box is designed in the classic post box manner so you will be able to get the wrought iron effect but without the trouble of maintaining the iron or indeed paying the expense for it. It has the signature red flag made from durable steel and can have your house number printed in white along the side providing great definition and visibility. The post box features a front and rear access to the interior compartments. The double wall construction means there is lots of added space for more letters and magazines and can hold your newspapers and other mail delivery all at once. The contents will be kept both clean and dry from outside weather conditions or vandals. When assembling the post box it does not require hard and complicated instructions, it is simple to put together and will be ready for use in no time at all. The dimensions for this Mail Master Post Box are 51 inch by 23 inch by 12 inch.
An all in one post and mail box
It has front and rear access to the inside compartments
Address number, mounting hardware and post cover included
Will mount to a 4 by 4 post
Made from heavy duty polymer
– Anthony Dawson