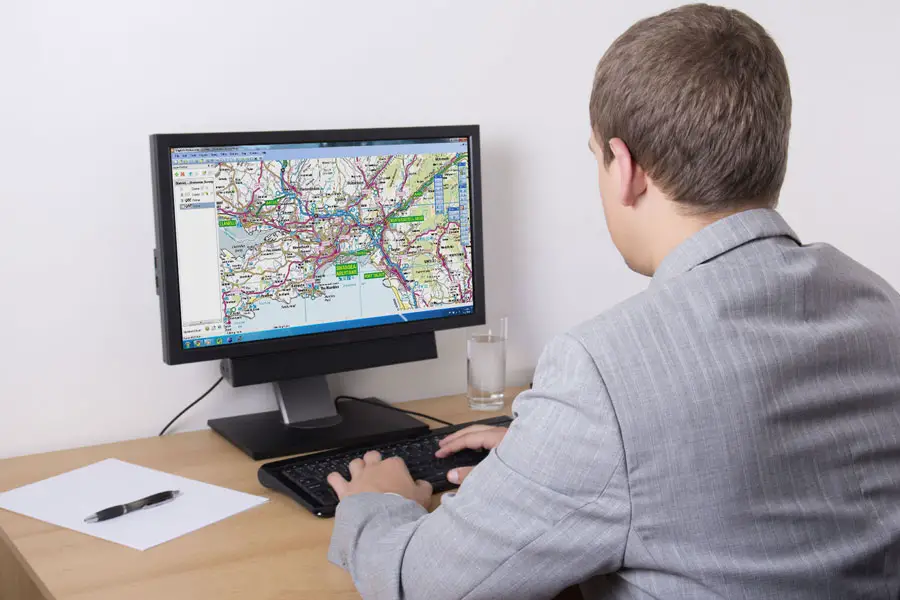 Map Software Reviews
Modern technology has enabled people to navigate their way around the world using hi-tech satellites with GPS capabilities that power the navigation devices in your car and smartphone in your hand. No longer do people have to pull out gas station maps or full-sized atlases to find their way from Point A to Point B; now all you need is a computer, GPS device, or smartphone with Internet connection where you can plug in your starting and ending points and follow automated turn-by-turn instructions. However, digital map software is a helpful tool to optimize the details of your trip, as smartphones and GPSs aren't always reliable or up to date. With map software, you have access to massive networks of roads, trails, and points of interest across whole continents, so you'll never get lost or be without the amenities of roadside stops.
Most Popular Map Software
Garmin
Garmin City Navigator is an all-inclusive package that features a full-range of mapping customization and includes a GPS device that plugs into your laptop for full-screen directions, auto rerouting, and spoken directions. With Garmin City Navigator you can plan a family road trip or vacation route, make business traveling more efficient, and make your own driving tour to parks, historical sites, and major local attractions. The program is packed with over 2.5 million points of interest across the US and Canada so you can find rest stops, restaurants, and gas stations along the way without needing Internet connection.Fully customized map-making with Garmin City Navigator enable you to calculate mileage, fuel costs, ETAs, and compare different routes before you leave to optimize your travel time. But if you prefer leisurely back roads and scenic routes, the software can be tailored to you with preferred driving speeds, driving times, road types, and more. 
Street-level maps of US and Canada with over 150,000 miles of updated roads and 2.5 million points of interest
MicroSD card comes with GPS maps that plugs directly into your laptop for a full-screen map guide
Plan or make changes along your route without access to Internet or cellphone reception with programed maps and routes always at your fingertips
Add notes, phone, numbers, and reservations into your custom route to optimize your travel, whether for business or recreation
– Anthony Dawson
Best Overall Map Software
MapPoint
MapPoint 2013 North America software allows the user to create and customize information-rich maps for road trips, business purposes, and recreation. For streamlining your travel, MapPoint provides detailed instructions and turn-by-turn directions, via voice and text prompts, to optimize your traveling time and ensure you arrive on time. The program allows you to calculate mileage, drive time, and gas/other expenses in advance on your computer, and the data can then be synced to your smartphone or navigation device. If you already have mapping data in Office Excel/Access, a Microsoft SQL server, or other database, you can tap into these sources and create maps with the existing content. Among the many interactive user features of MP North America are over 2.5 million points of interest, restaurant/hotel ratings and reviews, and business, customer, and demographic data all in one mapping program.
Choose how city, highway, and local roads show up on each map you create to optimize your travel route
Updated street-level maps with over 2.5 million points of interest
Calculate mileage, drive time, and expenses and upload information into a compatible navigation device
Visualize business, competition, and demographic data in map form from preexisting data in Microsoft Office programs
– Anthony Dawson
Best Budget Map Software
GPS Map
Whether you're going for a road trip, hike in the mountains, or historical tour, the GPS Map 2019 has all the tools to get you there and back again. GPS Map 2019 provides detailed street and trail data for the US and Canada, including more than 800,000 new road names in the US and 4 million individual points of interest, in addition to the major highways and roads for most of Mexico. GPS Map 2019 is especially useful for hikers and outdoorsmen, as it includes an extensive network of trails with 3D map views and terrain information, all in high-resolution color display. For users demanding even more detail than the software already provides, a low cost subscription to the GGM Enterprises library provides access to USGS 1:24,000 topographic quadrants, 1:50,000 Natural Resources Canada topographic maps, and NOAA nautical charts. The program also allows you to take your laptop on the road for a hands-free full-screen experience using GPS Map 2019 NavMode.
Fly over realistic 3D and topographic aerial imagery for roads and trails across the US and Canada
Lake, river, and stream information for all 50 US states and data for 38 National Parks and 100 provincial parks across Canada
Ability to add local roads into the program and make and save customized travel routes
Access to USGS Quads and NOAA via GGM Enterprises Map Library subscription
– Anthony Dawson
Map Software Buying Guide
In today's technologically advanced world, there are many map software programs on the market. The biggest challenge that arises is which platform or program to choose. However, before choosing your preferred map software, it's essential to understand your needs, objectives and the possible costs and benefits. You should also note that there's free and commercial mapping software. Below are some top factors to consider before purchasing your preferred map software:
Factors to Consider
1. Links and Attachments
This is probably the first factor you need to consider when choosing mapping software. Ensure that the software can support a wide range of links and attachments which include files, folders, web pages, etc. Also, ensure that the software has links to email messages because you're likely to get lots of information when conducting research or capturing ideas in a map. Remember that being able to pull your content easily into your maps in really powerful.
2. Objectives
You need to determine what objectives or goals you want to achieve. Remember that mapping isn't just about drawing boundaries on different land masses. It's majorly concerned with plotting spreadsheet data that are relevant to different locations. If you want to work on simple mappings, then look for software that suits that only. In this case, you don't need complex and sophisticated mapping software. Your objectives play a critical role in the type of software you need to purchase.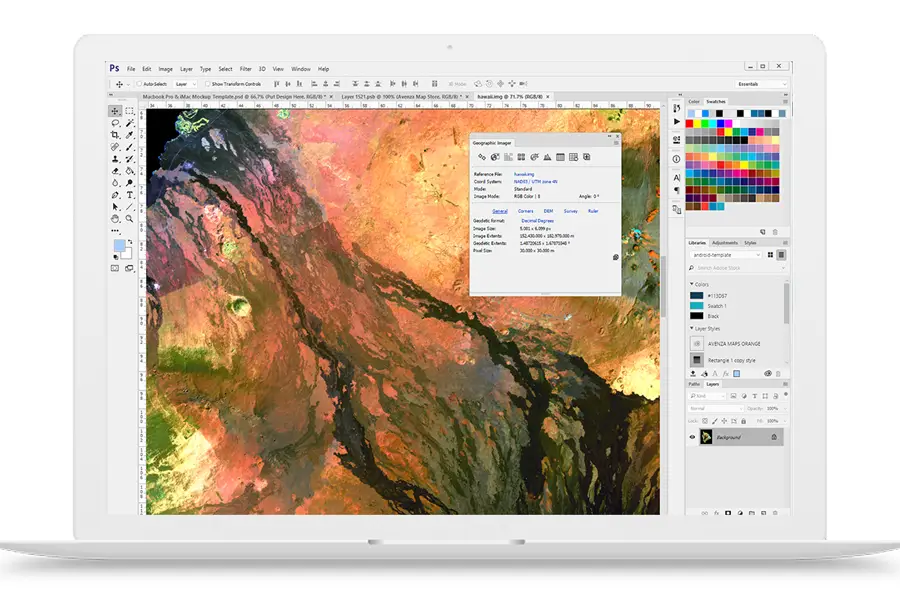 3. Device and Operating System
This is a very critical factor to consider when choosing mapping software. This is because some may not be compatible with various devices. For instance, we some mapping software which claim to support tablets, iPads and mobile phones. Such solutions aren't ideal for standard computer applications. However, when you want to view a map in full screen, the size of tablets, iPads, and phones isn't enough. Checking the operating system of your device is essential. For instance, if your PC runs on Mac operating system, ensure you look for programs that are compatible with the system. Knowing which operating system your device supports will help you save much time.
4. Ease of Use
Choose map software that is user-friendly and doesn't require a lot of effort to understand how it works. Remember that if you need mapping software for your company whereby you have several employees, the cost of training can be quite high. This will probably increase your cost of production.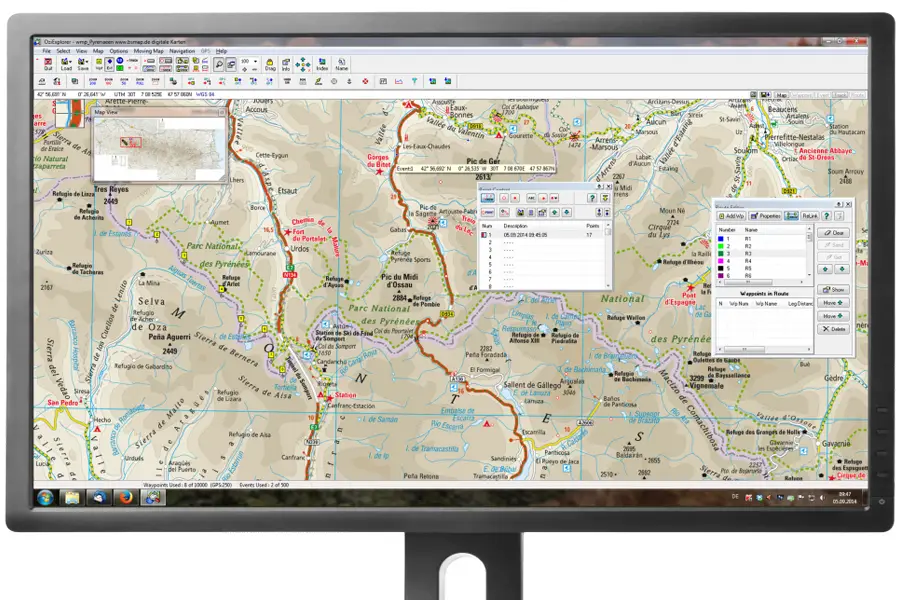 5. Cost
The costs of mapping software don't seem to be clear in the first glance. For instance, if you choose desktop software, the data contained start going out of date. However, to get real and up to date geographical data, you'll be required to look for a new version of the program. Additionally, you also need to consider the number of people who'll have access to the map software. It's possible to get better deals online at a reduced price per user or users per license. You also need to be aware of add on costs. This is because most mapping software agencies charge an extra fee to supply some additional boundary datasets which are outside the basic software package. Don't always look for simple and cheap mapping programs because most of them are limited in functionality.
6. Content Filtering
If you're dealing with huge and complex projects which yield complex maps, then it's essential to choose mapping software with the ability to filter content. In most cases, filtering map content is usually based on the task. If you apply this filter option, only the required topics will display making it easy to see what you should do. You can also filter your map content to an icon or symbol. This feature is key if you want all the information to be well organized and productive.
7. Export Formats
It's essential to choose a program that allows export to multiple formats like PDFs, Microsoft Word, PowerPoint and web pages. However, you don't need to purchase mapping software that allows all these export formats. Choose mapping software based on the formats you need.
Conclusion
In conclusion, these are some of the top factors to consider when choosing your preferred map software. You can also consult an IT professional if the process seems challenging.