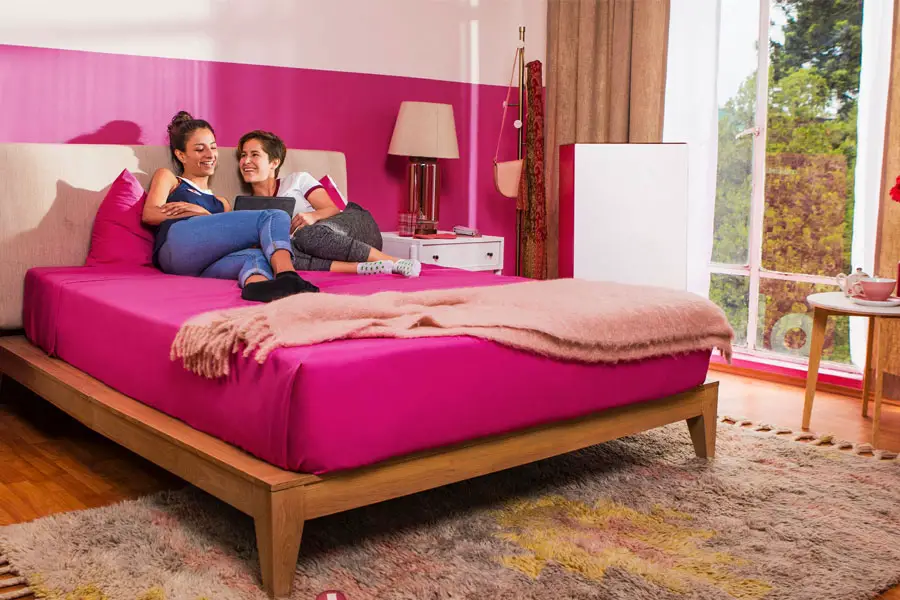 Mattress Reviews
On average, if you live to be seventy five years old and you sleep for eight hours a night you would sleep 219,150 hours in your lifetime. This is a lot of time to spend on a mattress; therefore, why not enjoy the time you sleep. Mattresses can range in price from $100 to a couple thousand dollars and it is recommended that mattresses be replaced every 8 to 10 years. The following mattresses are cost effective and top quality mattresses. Memory foam mattresses have become very popular and are becoming less expensive. The warranty of the following three mattresses allows for the customer to feel protected and confident in their purchases. Know when you purchase one of these mattresses that you will gain a comfortable and restful sleep without breaking the bank.
Most Popular Mattress
Best Price Mattress
The Best Price Mattress 8-inch Memory Foam Mattress comes in five different sizes including: Twin, Full, Queen, King, and Twin XL. The mattress is very comfortable and while you are sleeping it will feel like you are floating on a cloud. The Best Price Mattress 8-inch Memory Foam Mattress has three layers of memory foam. The first layer is 2 inches of memory foam, the second layer is 2 inches of Super Soft foam with pressure relief systems, and the third layer is 4 inches made of high density foam. The Pressure relief system within the second layer ensures the customer a comfortable night sleep by eliminating pressure points. The Best Price Mattress 8-inch Memory Foam Mattress has a 10 year warranty certified by CertiPUR-US. The mattress is vacuum packed for compact shipping. It expands quickly to its full size once it is unwrapped and should be given 24 hours to decompress before using.
Three layers: memory foam 2 inch thick, super soft foam 2 inch thick, high density foam 4 inch thick
Five sizes available
10-year warranty
Vacuum packed for compact shipping
Pressure relief system provides restful night sleep
– Anthony Dawson
Best Overall Mattress
Sleep Innovations
The Sleep Innovations 12-Inch Sure Temp Memory Foam Mattress will provide a restful night sleep. It comes in five different sizes including: Twin, Full, Queen, King, and California King to fit most standard size bed frames. The Sleep Innovation mattress is made in the United States and provides ultimate comfort with two layers of different memory foam material. The first comfort layer is made with 2.5 inches of Sure Temp 3-lb density foam. The base layer is 9.5-inch of exceptional support and firmness providing therapeutic support for the back. The base layer support reduces tossing and turning, and provides proper spinal alignment. The Sleep Innovations 12-Inch Sure Temp Memory Foam Mattress is vacuum packed for compact shipping and should be aired out for a day to fully decompress before using. The mattress comes with a 20-year manufacturer's limited warranty. Make sure to not take off the white cotton cover or it will void your warranty.
Two layers: comfort layer 2.5 inch thick, base layer 9.5 inch thick
20-year manufacturer's warranty
Five available sizes
Vacuum packed for compact shipping
Provides proper spinal alignment for better night sleep
– Anthony Dawson
Best Budget Mattress
Signature Sleep
The Signature Sleep Contour 8-Inch Mattress comes is available in four different sizes including: Twin, Full, Queen, and King. It has 15-gauge pocket coils with quality foam and polyester layering between the cover and coils for the best comfort and a restful night sleep. The mattresses coils allow for equal weight distribution by forming to your body. This relieves pressure points helping you to receive a better night's sleep. The Signature Sleep Contour 8-Inch Mattress is very comfortable and comes with a mattress protector that is 100% waterproof and eliminates dust mites. Included with the mattress is a handy duffle bag which allows you to move the mattress easily to its wanted destination. The Signature Sleep Contour 8-Inch Mattress is firmer than standard memory foam for those who need a firmer mattress. The Signature Sleep Contour 8-Inch Mattress is compressed and rolled for easy shipping. The Signature Sleep mattress has a 15 year warranty.
Foam and polyester between cover and coils
Four sizes available
Compressed for easy shipping
Relieves pressure points
15-year warranty
– Anthony Dawson
Mattress Buying Guide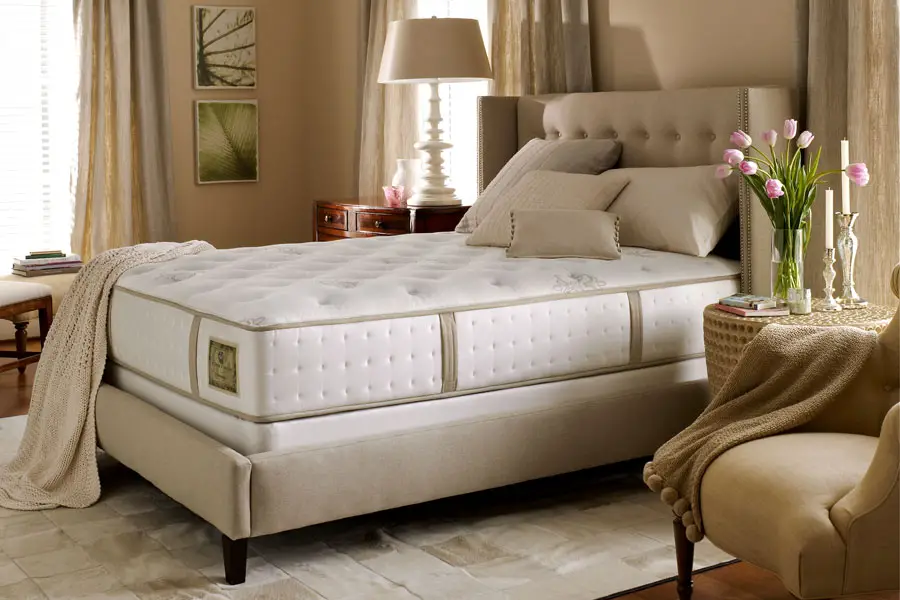 A Bed's Heart and Soul: Best Mattress
After a hard day's work, what is more satisfying than going home and finding yourself that most comfortable spot you could ever be- your bed. Imagine jumping right on that piece of furniture after arriving.  The comfort and relaxation you get from whether lying or sitting on it is very much rewarding. However, to get the most out of your bed, you should be able to consider one of the most important part of it, and that is the mattress.
It is quite underrated on how much one takes time to decide upon what mattress to choose, given that we spend a mere eight hours or more on it. With manufacturers already offering an array of mattresses nowadays, it is no wonder that one might have a hard time choosing one that is right for him. After all, looks could be deceiving.  So before purchasing a mattress, make a checklist of what you like, and how you want to benefit from it.
Mattress Size
The size of the mattress that you should buy actually depends on two factors:  the number of people who would be using it, and who would be using it. Obviously, single people could settle with a twin or full size mattress, both having a length of 75 inches but varies with its width (the latter being 15 inches wider). Similarly, a couple could afford a queen or king size mattress usually 60×80 inches, and 76×80 inches, respectively. While toddler and crib size mattresses are also made readily available for the young ones.
However, exceptions from the said situations could be made if you are the kind of sleeper who moves a hundred of times in the middle of a slumber. In this case, even if you are alone in your sleep, consider buying a larger bed that what you ought. It helps you get that extra comfort and space you need.
Mattress Firmness
A mattresses' firmness has three categories: soft, medium and firm. This factor is important since it could either make or break one's pain alleviation for people with back problems. Plus, it also affects ones comfort while lying in bed.
Soft mattresses are very good to the feel, however it may be inadequate for back support.
Medium firm mattresses give enough support and comfort to users, thus being most effective than others.
Firm mattresses compared to the two, gives the most support and comfort. However, its downside is the comfort it gives to the users.
Mattress Type
Different types of mattresses could affect the insulation and support it could give to users, making it the most important factor to consider in choosing the right mattress. The primary types of mattresses are: innerspring, air bed, memory foam, and latex foam.
Innerspring mattresses have a core which is made up of coils. These coils determine the mattresses' firmness and stability which depends on the number of its gauge. Innerspring mattress is the most common type of mattress that you could find in stores, thereby making them more affordable. Plus, they already have a variety of firmness according to your liking. However, this type of mattress only has a short life span. The most common problem users encounter from this is when springs start poking out from the mattress itself, thereby reducing comfort and more likely to cause pain.
Air bed, unlike innerspring mattress, uses only compressed air as support. They are inflatable giving it the ability to be rolled up and stored, or rather carried when going camping or sleeping in other places. It could even be adjusted to one's choice of firmness, to accommodate differing body sizes, weight and shape, thus helping one's back condition, if any.

Latex foam mattresses originated from a rubber tree's sap, giving it properties such as elasticity which makes it able to recover to its original form and shape. This property is actually good for people with back problem, since it contours to one's natural body shape. However, mattresses like these are usually hard to find and thus affecting its price compared to others.
Memory foam mattresses exhibit viscoelastic properties which make it able to resist gradual deformation while being able to return to its original form. It was originally intended for cushioning purposes during takeoff of aircrafts by NASA. Afterwards, the innovation had been slowly spreading in the commercial industry, making it more affordable. The demand for this type of mattress is high since it also contours to one's body shape, and recommended for use with people with back problems.
Conclusion
After considering what's on the inside, know what is on the surface. Mattress ticking, generally heavy cotton, are used to cover the large pad. To test its quality, assure that it is closely weaved. It should feel heavy and a bit stiff. Some mattresses have removable covers which are very convenient for cleaning and for replacement. It would also be a plus if a mattress have vents which are usually located on its border. This allows airflow, making sure that the mattress could stay cool and breathable.
With those things in mind, it is still very important to try the mattresses yourself when going to showrooms and stores. To be more decisive on what to buy among the mattresses that are offered to you, lie on it like you are in the comfort of your own home.  If you are living with a significant other, it would also be better to bring him/her during shopping, to make a compromise between each other. Moreover, check the store for warranties, return policies and delivery fees. Some manufacturers even allow consumers to return their mattresses when deemed uncomfortable. Haggle if you could, and always compare. Choose the one that has the most checks in your list. Lastly, do not be fooled with prices. It does not necessarily mean that the more expensive the item is, the better it could be.
However, if you really do not have the time to physically test the mattresses and you're only option is to buy them online, research on the seller. Read buyer reviews and responses.
But if at the end of the day, and you still don't find any which conforms to your needs, consider going to custom mattress makers.