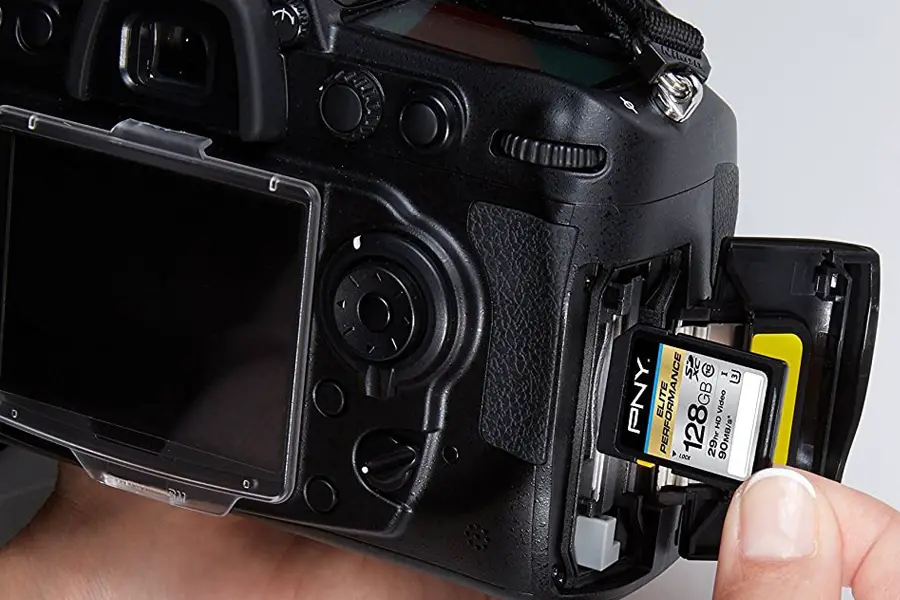 Memory Card Reviews
Memory cards are necessary for many devices in order to save pictures, videos and other important information. Memory cards can be used in camera, video camera, cell phones, and many other electronic devices. You can increase your memory availability by purchasing memory cards whenever you need more memory. Memory cards are a great way to capture and remember memories with family, friends, or by yourself. At many stores you can now print your photographs directly from the memory cards. The following reviews are of high quality memory cards that will be able to safely secure your memories before and after you have your memories printed or downloaded to your laptop or computer. The brand of memory card matters because lower quality memory cards can become corrupt resulting in an inability to access the data stored on them.
Most Popular Memory Card
SanDisk
The SanDisk 64 GB Class 4 SDXC Flash Memory Card SDSDB-064G-B35 is for smaller adventures but will still secure your video and pictures without concern over not enough memory or losing data. The memory card includes a security feature for protection for your copyrighted data making it so no one, other than the photographer can print the photos without permission. This is an important feature for professionals. The memory card is completely compatible with all SD compliant devices. The SanDisk 64 GB Class 4 SDXC Flash Memory Card SDSDB-064G-B35 has a speed performance rating of class 4 based on the SD 2.0 specification. This memory card has a writeable label allowing you to label the memory card to organize your photos and videos easier. This memory card is high quality and reliable with a 5 year limited warranty.
Security feature protecting copy written material
Compatible with all SD compliant devices
Speed performance rating of class 4
Writeable label
5 year warranty
– Anthony Dawson
Best Overall Memory Card
Sony 16GB
The Sony 16GB SDHC/SDXC Class 10 UHS-1 R40 Memory Card (SF16UY/TQMN) is a long lasting memory card that provides fast data transfers. The transfer speeds are up to 40MBs. This device works with SDHC and SDXC hardware allowing it to be used with your technological products like cameras and video cameras. The Sony 16GB SDHC/SDXC Class 10 UHS-1 R40 Memory Card (SF16UY/TQMN) is recommended for DSLR cameras and camcorders that have full HD capacity because of the high quality storage capacity it will retain the quality images transferred from the cameras or camcorders. This memory card comes with file rescue software that can be downloaded. This software recovers photos and video which were deleted accidentally. It can also recover damaged files. There is always a chance that you accidently will delete a priceless photograph while you are clearing out unwanted photographs on your memory card. With this memory card, you can now be confident that you can recover these memories. The Sony 16GB SDHC/SDXC Class 10 UHS-1 R40 Memory Card (SF16UY/TQMN) supports 3D and HD files.
Transfer speed of up to 40MB/s
Compatible with multiple SDHC and SDXC devices
Recommended for DSLR camera and full HD camcorders
File rescue downloadable software
Supports 3D and HD files
– Anthony Dawson
Best Budget Memory Card
Transcend 32GB
The Transcend 32 GB Class 10 SDHC Flash Memory Card (TS32GSDC300SE) is a large memory card that will hold and capture your adventures without running out of memory. When you purchase this memory card you will have a lifetime warranty allowing you to buy with confidence and have confidence that your data will be safe on the device. This memory card has a data storage solution that you can trust and rely on. The Transcend 32 GB Class 10 SDHC Flash Memory Card (TS32GSDC300SE) is perfect for storing HD video or high resolution photographs that you wish to store. This memory card is compatible with all SDHC labeled host devices rather than the standard SD devices. The Transcend 32 GB Class 10 SDHC Flash Memory Card (TS32GSDC300SE) also has a built in error correction (ECC) that will automatically detect and fix any transfer errors. The memory card has a class 10 speed and will be sure to provide you with the best quality memory card you can have for your camera and other electronic devices.
Lifetime warranty
Data storage solution
Can hold HD video or high resolution photographs
Compatible with SDHC labeled host devices
Built in error correction
– Anthony Dawson
Memory Card Buying Guide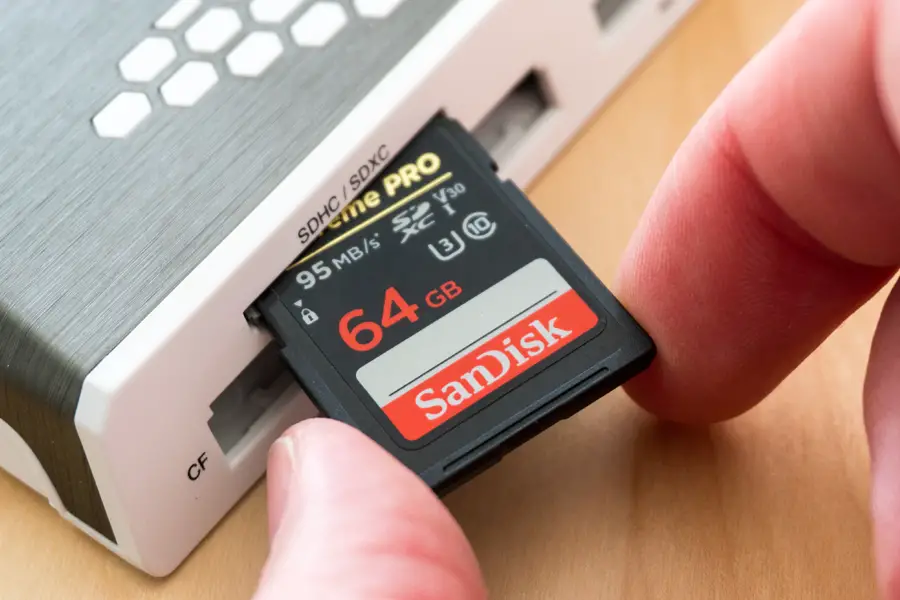 Merely purchasing a new camera does not mean that you are ready to start taking photographs. Often, newer cameras do not come with a vital component or the one included is not large enough to meet your needs. Memory cards are vital for storing photographs, videos, and audio clips that are captured through use of a camera, cell phone or other electronic device. There are many devices that require the use of memory cards in order to function properly. When choosing the best memory cards to purchase it is important to realize that not just any memory card will do. They come in a variety of sizes, capacities, styles and models that are suited for specific uses.
What Are Memory Cards?
Memory cards are devices that are used to store pictures, videos, audio and data in cameras, cell phones and other electronic devices. They expand the amount of memory within a device to create more room, are much smaller than a hard drive and come in different sizes. They are basically compact and portable drives. Memory cards are easy to remove and replace with another memory card when one is full of information. Information can also be downloaded or deleted to create more space for additional use.
Choosing the Right Memory Card
There are many brands and models of memory cards that are available for purchase. It is important to select the card that will best optimize the performance of your particular camera. Some are interchangeable and some are not, so this makes it vital to choose the card that will not only fit your device, but which will also include the features, size and capacity that you require.
Size and capacity
Memory cards come in full, mini and micro sizes. They also come in a range of different capacities. Most electronics specify the recommended size, capacity and format required. The capacity is measured in terms of gigabytes, which is the amount of storage space. The average range of storage capacity is between four and thirty-two gigabytes with four being the least amount and thirty-two being the largest.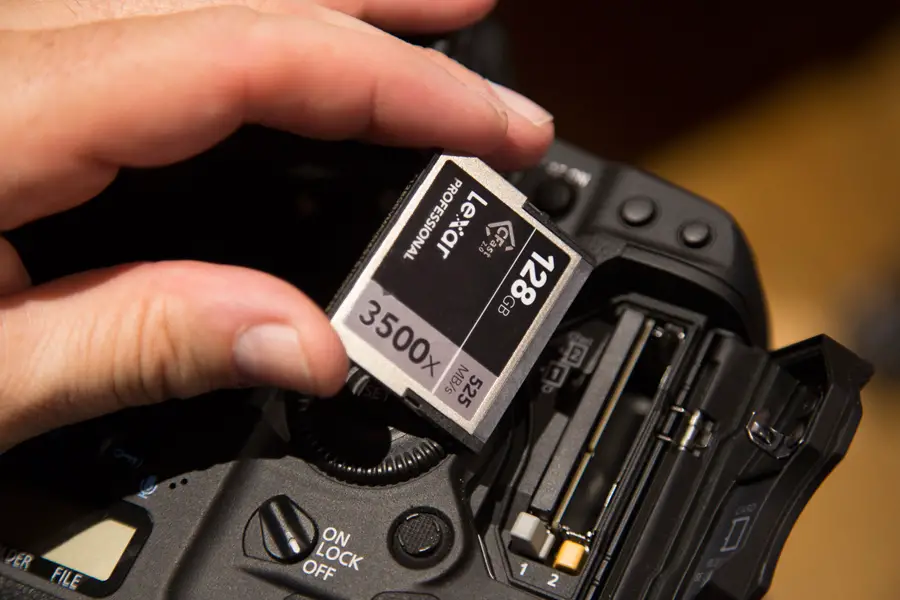 Memory Cards for Cameras
Memory card formats can be a bit confusing, so here is the breakdown in simple terms.
Compact Flash – An older type is gradually fading from use, but is still utilized in some of the more expensive devices. In general, the capacity of the memory card may exceed the amount that is recommended in the manual. Just so long as it fits in the slot it should perform well. Most manuals only list cards which have been made by the same manufacturer.
Type I cards – Are designed to fit all models of cameras. The Type II models are larger and have become nearly obsolete. SD cards are the most universal for older cameras and will work for many with the exception of a few of the higher end models. They work in any camera that has a compatible SD slot, however; this does not necessarily make them the best choice.
Cards that are camera specific
SDHC cards are more recent types that are only compatible with cameras that indicate compatibility. The same is true for SDXC and SDHC cards. XQD memory cards are the newest types that are used in specific camera models and offer huge storage capacity with fast speeds for transferring data.
Features of Memory Cards
Features of memory cards for cameras include capacity which ranges from 4 to 16 gigabytes of memory for additional storage and easy transfer to other devices. Some cards have a protective feature that prevents accidental deletion of photos, videos and audio clips.
Pros and cons of Memory Cards
SD cards are the most common and designed to fit most cameras as a standard type memory card.
SD cards becoming obsolete.
They are the oldest cards that feature a max capacity of 2 gigabytes and have a low capacity which severely limits their usefulness when compared with newer cards.
Compact Flash Type 1 cards – these are used in some of the older models, and although slower than some of they perform well enough and some of the newer compact flash cards are available in capacities up to 256 gigabytes.
SDHC Memory Cards – These are the most commonly used cards and provide higher capacity storage up to 32 GB and higher processing speeds. They can only be used in cameras that support this format which is a con for older camera users.
SDXC Memory Cards are superior in storage capacity than the SDHC, doubling the space to 64 GB, and have a UHS-1 speed rating. They are not made for cameras that were manufactured prior to 2010.
XQD Format Memory Cards – It provide high capacities over 2 TB and transfer speeds that can reach 500 GBps. There is only one brand and model line that these memory cards work in.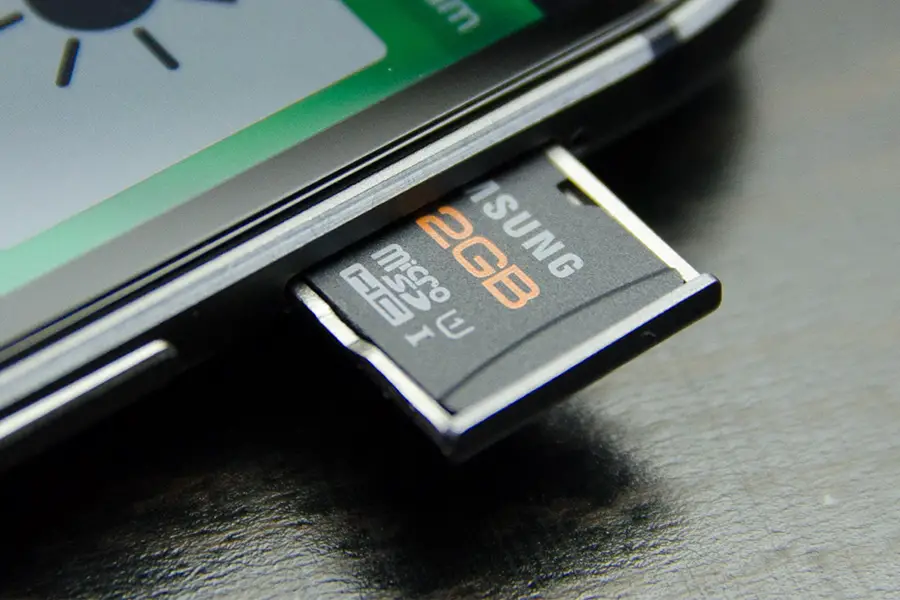 Selecting Memory Cards with the Best Speed
In order to achieve the best performance from your camera, it's important to choose the best memory card. Carefully reviewing the user's manual will be helpful in finding the best card that will enhance operation.
Conclusion
There are a wide variety of memory cards available for purchase. By following a few simple tips, you can learn how to make the best selection that will optimize the performance of your camera while meeting your storage and special features needs. Follow the manufacturer's insert that is included with your camera for the basic requirements. Although most companies recommend only the products from within their own line, it is acceptable to purchase other brands for use in your camera, unless it is a type specific camera that does not accept the standard types of memory cards.
If you are prone to accidental deletions, you may want to consider purchasing a memory card that has built in protection from these occurrences. Consider how much space that you will need to store photos and videos. If you are going on vacation, then you may need to purchase a larger capacity memory card, or perhaps purchase more than one so you don't miss any important shots.