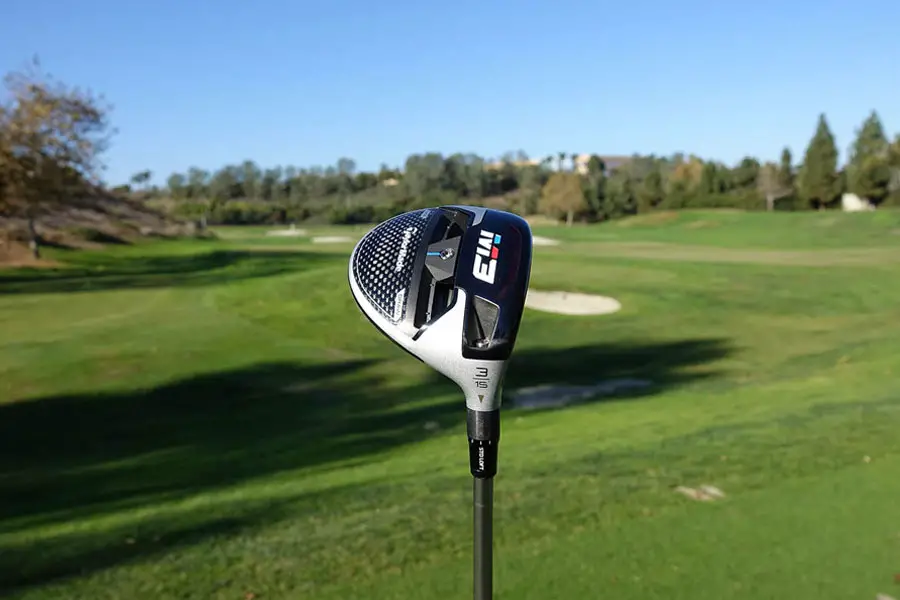 Men's Golf Driver Reviews
Any golf enthusiast knows that it is important to choose clubs with superior quality and craftsmanship to ensure that skill and potential are maximized. To really improve your game, you should choose clubs with a consistent feel and comfortable playability. Essentially, a complete set of golf clubs should include golf drivers, fairway woods, putters and wedges. If you are serious about the game, then investing in a set of quality golf clubs is well worth it. There are many things to consider when you decide to buy a driver. You need to make sure that it is comfortable to use and it should allow consistency in your swing. More specifically, drivers are the longest clubs in the bag as well as also the most commonly used club when at the tee. For distance shotsdrivers are the club of choice a large percentage of the time. Here is a comparison of some popular golf drivers available on the market today.
Most Popular Men's Golf Driver
Titleist
The Titleist 913 provides maximum performance and playability. It promises to help you get the most out of your equipment and you will feel the power, accuracy and forgiveness of Titleist Mens 913 with every swing. It is a high-performance driver that promises distance and convenience. It has the looks, feel and sound that every golfer would prefer and thanks to the advanced technology of Titleist products, your play will be more accurate.
Titleist is a well-known name in the field of golf. Titleist technology is designed to improve performance of every golfer in every game withthe SureFit weight optimizing launch for more distance. It promises precision fit to deliver independent loft and lie adjustment. Titleist Mens 913 Drivers Diamana will surely help you keep your swings precise and accurate.
More distance and improved CG location
High-speed forged face insert
Surefit Hosel technology for independent loft and lie adjustment
Stylish looks and a classic finish
Promises speed and distance
– Anthony Dawson
Best Overall Men's Golf Driver
Callaway
The Callaway Epic Flash driver is among the most adjustable golf drivers to date. This unique feature allows golfers to adjust their clubs according to their own needs and preferences. Thus it gives them unrivaled control over shot conditions.
The Epic Flash driver has Callaway's forged composite crown. Even if it has an adjustable head, it weighs a mere 205 grams! This lightweight club makes it easier to swing for distance without compromising accuracy and precision. The Callaway Big Bertha boasts the Gravity Core feature which allows golfers to adjust spin independently and together with an adjustable hosel, players can maximize launch conditions for speed and distance. It also has adjustable weights which will allow the user to precisely control directional bias. Truly the Callaway Epic Flash Driver is a dream come true for golfers and it will make your overall game better. Exceed your own expectations with the Callaway Epic Flash Driver.
Adjustable Gravity Core to adjust spin independently
Adjustable weights for directional bias and preferences
Made from Callaway's trademark forged composite crown
High strength lightweight crown
Advanced adjustable hosel for maximum performance
– Anthony Dawson
Best Budget Men's Golf Driver
TaylorMade
Taylormade Men's RBZ Golf Driver offers 7 face angle options: N/square, open, medium-open, maximum-open, closed, medium-closed, maximum-closed. Golfers will find it easy to improve their performance with these various options available. TaylorMade Men's RBZ Black Golf Driver has an Inverted Cone technology to deliver high ball speed and is a product of high-quality engineering to increase distance on heel and toe hits. It promises to deliver exceptional distance and forgiveness. Truly, this golf driver will help you improve your overall game and performance.
TaylorMade Men's RBZ Black Golf Driver will bring out your maximum potential as a golfer. It promises to offer a variety of options for each golfer's changing needs. Truly, this golf driver will bring out your potential. Give it a try, and find out for yourself.
Improved aerodynamics for reduced drag and faster club head speed
Forward CG location for high launch and fast ball speed
Inverted Cone technology for improved performance
Functional design
High quality craftsmanship and durable material
– Anthony Dawson
Men's Golf Driver Buying Guide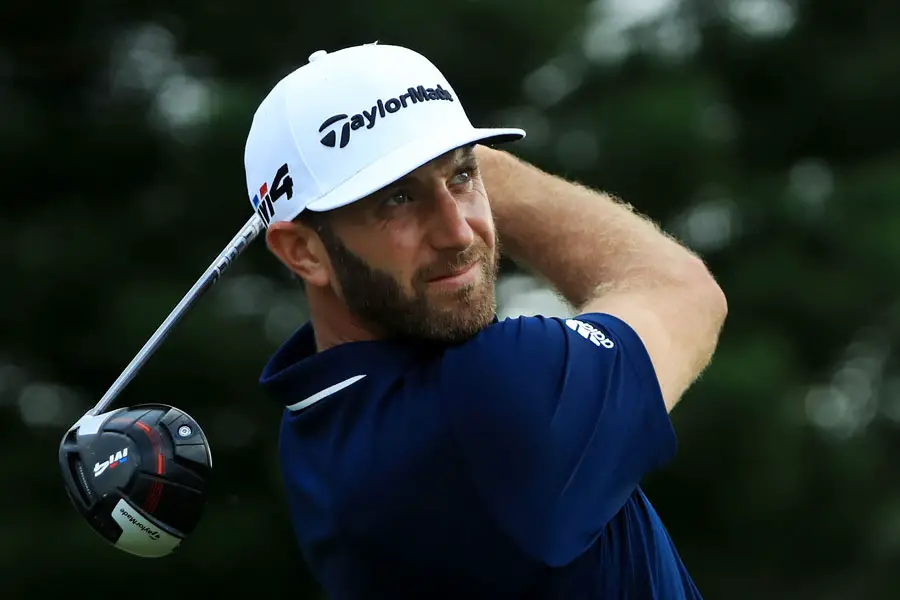 Golf is one of men's most favorite sports. Like a lot of sport, Golf is famously done with an instrument. Men's golf drivers are the equivalent of badminton rackets or baseball bats. A golf club enables the player to hit the golf ball and send it flying into the air. Since the sport golf relies heavily on clubs, it is important to have the right club when playing the sport.
Purchase Consideration
Club Head Size
Make sure that the club head's size is suited for your playing style. Larger sized club heads increases its chance to hit the ball on the "sweet spot". In golfing lingo, it refers to the location of a club's head that, upon successful contact, you can give the ball extra yards or mileage. Larger club head sizes are also good for resisting unwanted twists during game play which can lead to straight, accurate shots. Smaller club head sizes, on the other hand, enables the player to produce more controlled shots.
Club Length
Club drivers also vary in length, but most are around the 44.5 inches length. In general, the lengthier a club driver is, the harder it is to hit squarely. The lesser length, the better, as you can perform more controlled swing as well as have more chances of hitting the ball squarely.
Weighting
Wonder why men's golf drivers are usually heavy? The simplest explanation for it would be the weight placed in a club. Typically, clubs have both external and internal weighing which helps players control how high or low they want a ball to go after being struck by the club. Knowing the weighing of men's golf drivers will give you a clear picture of what driver to buy for yourself. There are already available drivers with adjustable weights which can improve your output on the sport.
Swing Weight
Unlike the actual weight of the golf driver, swing weight is the measurement or gauge of how the golf club's weight feels after swinging. It is an important consideration, especially if you use different types of clubs for a golf game. Swingweight must be similar among your clubs so it does not affect your swing during the game.
Loft
Loft, or the angle of the face of the club when positioned beside the ball, helps determine the height of the trajectory that the ball will take a post – swing. Usage of a club with the correct or suited loft for a certain circumstance could help golfers win the game. Drivers can have different lofts from each other with some having high-lofted wedges while others are equipped with low-lofted wedges. Be aware that manufacturers often change the loft assigned to golf drivers so it is important to read the loft on each club to make sure that you will be buying a driver which has the right loft.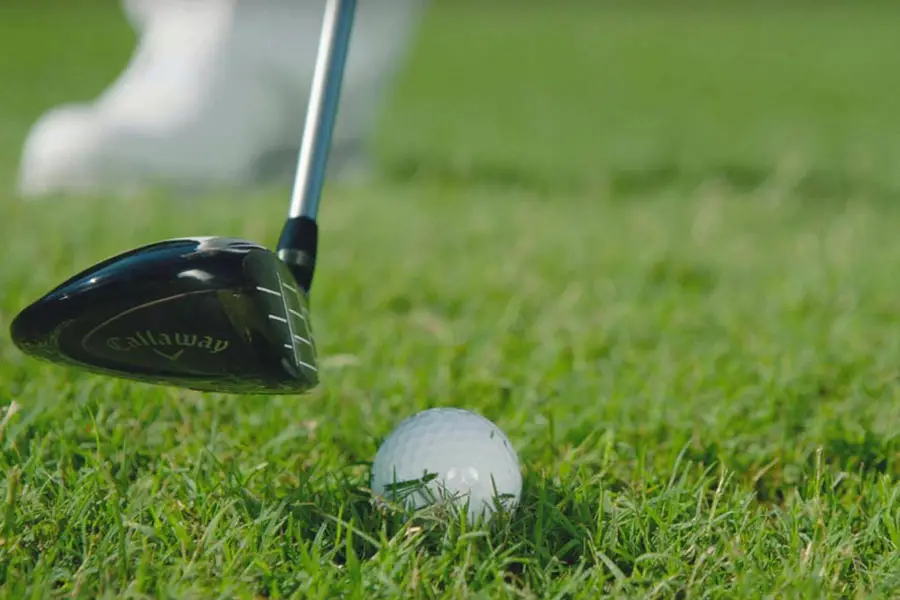 The Shaft
You can either choose a metal shaft or a graphite shaft. Metal shaft lessens the vibration passed to the ball while graphite shaft do the opposite. Between these two, the graphite shaft is more flexible only it allows only a little bit of flex. Graphite shafts also make the overall weight of the club lighter than metal shafts. As listed above, the weight of the club can affect your swing and your game in general.
Shaft Flex
A shaft flex is the capability of the shaft to bend as you apply force to it during a swing. The force applied is dependent on the way you made your swing. Shaft flex is important because it contributes to overall distance and accuracy.
There are five letters used to depict shaft flex ratings and these are: X, S, R, A and L. The letters stand for the following: (X) Extra-stiff, (S) Stiff, (R) Regular, (A) Senior, and (L) Ladies. L, A, and R shaft ratings are more flexible compared to other shaft ratings. Men's golf drivers with these ratings are suited for beginners who are yet to learn posture and stance and typically swing slower compared to more experienced players. X and S shaft flex ratings can be used by players who have faster swing speeds to increase accuracy.
Wedges
Good consideration of wedges will also help you during your game, especially if the golf course rapidly shifts environment. Wedges with plenty of loft excel in elevated, tiny, grassy areas. If the area is filled with sand, the wedge on your driver should be wider to produce more bounces which would help gain more distance.
Material
When buying club drivers, it is important that the driver is made from quality and industry-accepted materials. Also, you must consider where you would store the clubs because golf drivers are delicate instruments and it would be better if they are secured in one place.
Maintenance
Golf clubs need regular cleaning and maintenance for them to continue working properly. Clubs are made from various materials and also differ in the quality of car parts depending on the manufacturer of the product. Also, check if the place where you bought the driver club offers additional services. The kind of material from which you golf driver was made also leaves the club vulnerable to external forces that may accidentally damage the club driver.
Dominant Hand
Similar to loft, letting your dominant hand feel the club is important. Since your dominant hand will be the main source of power and contributes greatly to the ball output post-swing, you should try out the driver club right away with your dominant hand and see how it feels. Hold the club in different positions to know which position feels best and gives you the maximum output for hitting the ball.
Buying men's golf drivers is no easy feat because of the many considerations you have to think about and keep in mind. However, having the right golf club significantly boosts your chance of winning a game and is therefore crucial and essential for anyone who wishes to master the sports of golf.