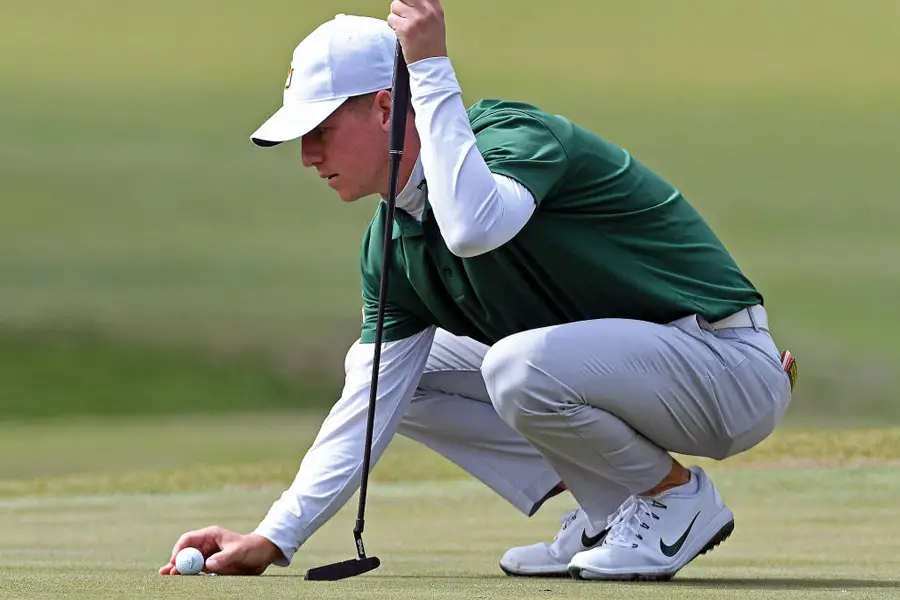 Men's Golf Putter Reviews
A golf putter is a type of club that is used in doing shorter and slower strokes to direct the ball to a hole. This is utterly essential especially in taking positional shots that are intended to take the ball into the hole on the green. Generally, putters are used to lead the ball to the cup. Although all golfers need all golf clubs for each specific task, the putter is exceptionally vital because of the highly specific use that it serves for all golfers. This is why many people consider the putter as the most important club in their golf bag. As the old saying goes, "men have more putters than women have shoes". In playing a good game, one of the most vital equipment that a golfer should have is a suitable putter that will make him or her play with utmost confidence, comfort, and success. While there are many other things that are equally important, making sure that you have the right putter may define a winning or losing round.
Most Popular Men's Golf Putter
Ray Cook
Designed with the combination of new Polymetal technology and multi-material insert, the Ray Cook Golf Men's Silver Ray Putter is created to solve problems of back spin and inconsistency through a strategic weighting system. Ray Cook has technically taken into consideration the reasons why most players, especially amateurs, are most likely to drive the ball down and make it spin backwards instead of forward.
As one of the leading brands when it comes to sports equipment, Ray Cook brands its putter as the best golf putter in the market, with optimum forgiveness, accuracy, and roll that makes it easy to control and direct the ball for shorter distances. Unsurprisingly, Ray Cook has once again delivered according to its standards as the Ray Cook Golf Men's Silver Ray Putter received a lot of positive feedback especially on the feel of this club.
Polymetal groove technology used on multi material insert brings players a more consistent roll
Tour weighting allows optimum forgiveness, enables accurate shots, and consistent rolls
Deeper and lower center of gravity to make sure that it does not go higher than the ball's center of gravity; therefore, preventing back spin and unwanted direction
– Anthony Dawson
Best Overall Men's Golf Putter
TaylorMade Golf Prior Generation
Golf pros and beginners have been giving remarkable comments about the stability and forgiveness that the TaylorMade Daddy Long Legs brings. Additionally, out of all the models that TaylorMade has released in the past, Daddy Long Legs proves to be the best in delivering optimum results.
At a reasonable price, the Daddy Long Legs has provided its consumers a good value for their money. Most players love the balance in this putter, as well as the classic design that is simple and straightforward. If you are uncertain about which putter to purchase for your equipment upgrade, then this putter is a wise and safe choice to make. However, compared to its ancestors (Spider Vicino), players say that this one is a bit inferior in terms of design because of its extremely long tooth.
Soft and solid feel combined with smooth ball roll due to the PureRoll Surlyn insert
50% more stability compared to traditional putters due to a counter-balanced Spider Blade
Smooth swings, better control and balance with 130-gram grip
Easy targeting with linear alignment aid and white leading edge
– Anthony Dawson
Best Budget Men's Golf Putter
Pinemeadow
The Pinemeadow Men's PGX White Hot Insert Putter brings accuracy closer to any player today. It is designed with a certain alignment technology that emphasizes the face angle. The colors are intended to play an important role in helping you focus and drive the ball to the proper place.
The white hot insert was specifically designed to create a more stable feel, a more inspiring sound, and better performance as you play towards victory. Pinemeadow made this putter in a very calculated manner, making every aspect beneficial to the very purpose and goal of using a putter—the most important club in the game. Depending on your personal predilection, you may choose between different Versa Putters that will suit your own style and strategy.
A newly designed White Hot insert that was created to improve the sound, feels, and performance of the striking side, therefore gives players more confidence during the last critical moments of the game
Accentuated face angle at address through the high contrast alignment
Soft impact and feel that allows superior control over the ball
– Anthony Dawson