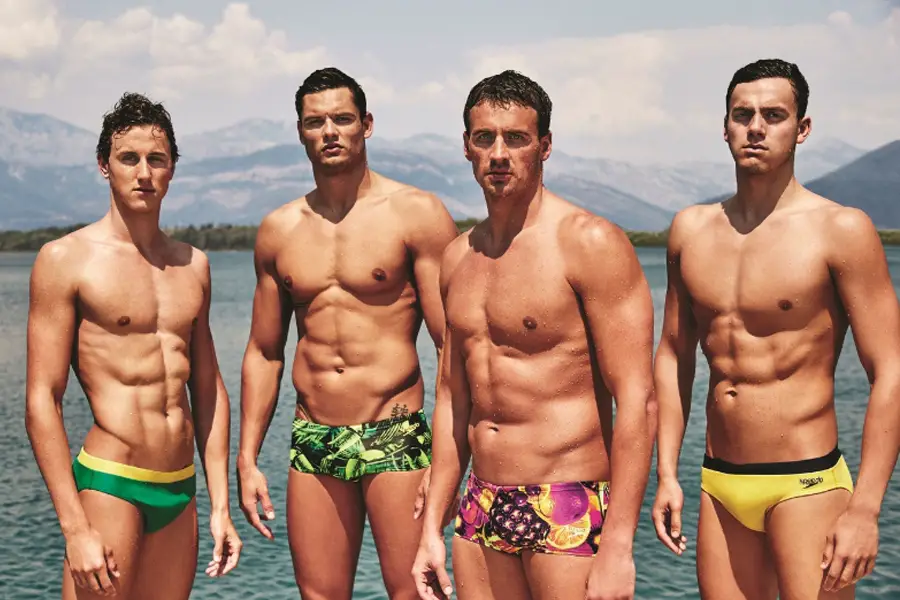 Men's Swimsuit Reviews
Just like women's swimwear, there is a vast array of different styles of swimsuits available for men. Choosing swimsuits for men can be a task easier said than done. They are a very simple type of garment or clothing but they should be comfortable and should also look good along with being appropriate for the activity. They should suit your body type and of courseshould be made of quality material. Swimsuits can be purchased in many shapes, sizes and colors for all body types. They should look good and feel extremely comfortable. Swimsuits are not only worn for swimming and surfing but can also be worn outside water for other activities too. You can wear it while playing beach volleyball or during body building competitions or for maybe modeling. However, there are certain things that should be there in every swimsuit before you buy them. It is not advised to pick the first swimsuit you like without looking into the details.
Most Popular Men's Swimsuit
Speedo Endurance
Speedo is the number one brand for swimwear all across the world. They produce the best swimwear for men, women and children and this product is definitely one of them. It is made with the durable and comfortable Speedoendurance+ fabric. Speedo goes beyond what they promise by providing customers with excellent quality and technical innovation. Speedo endurance polyester square swimsuit is apt for athletes and one can proudly show it off. The best thing about this, which makes it different from the other swimsuits, is the fact that it is extremely durable and can be used for years. The fabric doesn't stretch much helping it to fit properly. It is moderately priced and is a definitely safe bet.
It is made with a chlorine resistant fabric
Made with a 4 way stretch technology which helps it last 20 times longer
Provides a comfortable and secure fit
Can be washed easily in cold water and left to dry
It provides more coverage than a brief
– Anthony Dawson
Best Overall Men's Swimsuit
Speedo Marina
If you are looking for basicwater short then there is no better option than Speedo Men's Marina Core Basic Water short. It provides great fit and superb quality. It is made keeping the fashion in mind and it comes with a cargo pocket. Not only this, it also has piping details. For people who prefer wearing shorts slightly above the knee this is the best pick. Speedo Men's Marina Corecomes with a mesh inside liner and has a fully elastic waist. It is incorporated with vapor plus water repellant coating, which makes it a perfect wear for a time in the pool or a summery day on a beach. It is suitable for everyone it can make you look ravishing both in and out of water. The fit is great and does not look voluptuousoutside water even though there is plenty of space to make unrestricted moves during swimming.
Machine wash is recommended
It consists side cargo pockets and also has an embroidered logo at the back
100 % polyester
Trademark inches vapor plus fabric for quick dry and durability
UV block with upf50+ fabric for more sun protection
– Anthony Dawson
Best Budget Men's Swimsuit
Srnfean
Srnfean's quality fitting styling jammer comes with a fantastic sleek look, and is made using a chlorine resistant material. It has a great fit and looks good on just about anyone comfortable enough to take to the beach, pool, or water wearing it. The suit is great for water aerobics. Srnfean Men's Bathing Suit offers more coverage and comfortable compression. One thing to keep in mind while purchasing this product is that the size is a bit smaller. It might be little tight on the bottom of the legs and in the waists so always order for a size bigger.It provides great coverage so it is very suitable for the shy body type kind of people. Also even after extreme usage, it still maintains its shape.
Easily hand washable
Has a lycra blend for the maximum performance in water
It maintains its shape 5-10 times more due to this lycra blend
Secure fit due to drawstring and frontline waist
– Anthony Dawson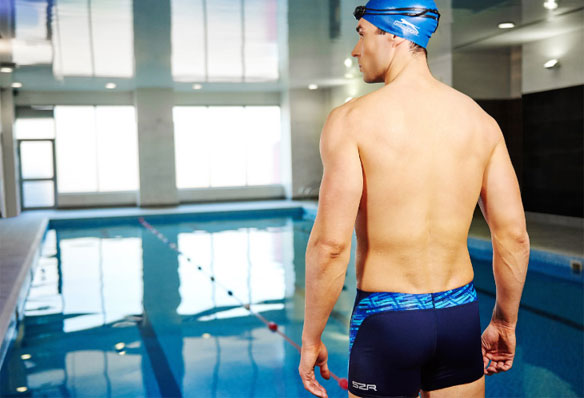 Men's swimsuits are designed to fit different body sizes. This means that there are different sizes of swimsuits available on the market. You can get designs that can tight you as well as designs that can be loose on your body. The type you can buy depends on your preferences. There are different brands on the market; as such, it is often not simple for first time buyers to choose men's swimsuits that fit their body shape. If you are one of such first time buyers here are some important purchasing tips that would help you to make a choice.
Deciding on the Best Men's Swimsuits
There are many challenges new buyers would face when deciding on the best swimsuits that would fit them. Here are some of the factors they would likely encounter:
Getting the Best Fit
The most difficult challenge is getting the best swimsuit that fits you, especially your legs. You have to consider several things while selecting the swimsuits that could fit you. You have to determine the part of your body you will want the clothes to cover. There are modifications in the swim dresses used in recent times. You have to look for the dress that would tight you firmly so that it does not hinder your movement during swimming.
Dresses used these days are quite different from what obtained in the 1930's. To get the suit that fits you well, you should take your measurement and compare the various brands you come across to determine whether it will size you. There could be short variations on the leg. If you search very well you are sure of getting a better brand on the market.
Material
Deciding on the best material you will wear is another important factor you have to consider when you are looking for men's swimsuits. The clothes are made from different materials such as cotton, polyester and a combination of different materials. You should consider the type of materials that could suit your swimming purpose and make a choice based on that. You have to understand the benefit you can derive from wearing different fabrics and the combination of fabrics before you make a choice. Factors you have to look into when you compare the various materials include the issue of durability, fit, and cost.
The Design of Men's Swimsuits
The design of men's swimsuit is another important factor you have to consider when you want to buy swimsuits. You have to look for a design that fits your tastes and preferences. Choose a design based on the way you want to express your personality. Colors play an important role here. You should look for your popular theme. If there are other features you want to see in your swimsuits, you have to bear them in mind while shopping for one. There are different designs, always make a choice based on your preferences. The pattern you want for your swimsuit also matters a lot while making a choice. While choosing colors and design, you should be conscious of those of them that would become transparent when they are wet such as white and light colors. Many people often opt for dark and plain colors because they are of better quality than most other colors.
Men's Swimsuit Features
There are other features you have to consider when you want to purchase a swimsuit. You have to consider those features you want in the clothes that make them wearable, attractive, and comfortable. You have to consider the type of pockets, panels, and other features available on the clothes that you want to buy.
Cost of Men's Swimsuits
The cost of the swimsuit is also important anytime you are shopping for men's swimsuit. The costs are determined by different factors such as the size, the type of materials or fabrics used in the suit. When you consider the cost, you should always make a budget based on your preferences and taste. If you buy suits that are made from inferior materials it would not serve your purpose, but they are likely to be cheaper. Expensive men's swimsuits are produced from the finest fabrics and they are always likely to serve you for a long time.
Those factors that could affect the cost include the color pattern and so on. Always narrow down your choice until you make a selection of the quality you can easily afford.
Where to Buy
Another major challenge, shoppers encounter while searching for their desired swimsuits is the best place they can get a good deal. The products are available at different outlets. Many buyers across the world would always want to source the item from eBay, Amazon and other popular online merchants. These outlets are the first place to consider because of the various options available. If you shop at Amazon or eBay, you will see different brands, sizes, colors, patterns, and different designs that would attract your attention. The problem is no longer the availability, but that of choice. You can easily narrow down your choice when you consider each brand using different criteria. Apart from the internet, you can buy them locally. There are different local outlets you can buy your men's swimming suits.
Conclusion
It is now obvious that whenever you shop for your men's swimsuits, there are different factors that you must consider before you can make the right choice. These factors are your personal preferences and cost. While considering the issue of cost and preferences, you should always bear in mind that fit, size, durability is very important. There will be no difficulties about choice because there are various online sources you can compare different products and make a decision based on your conviction. The information provided in this buyers guide will go a long way in assisting you to make a right choice.