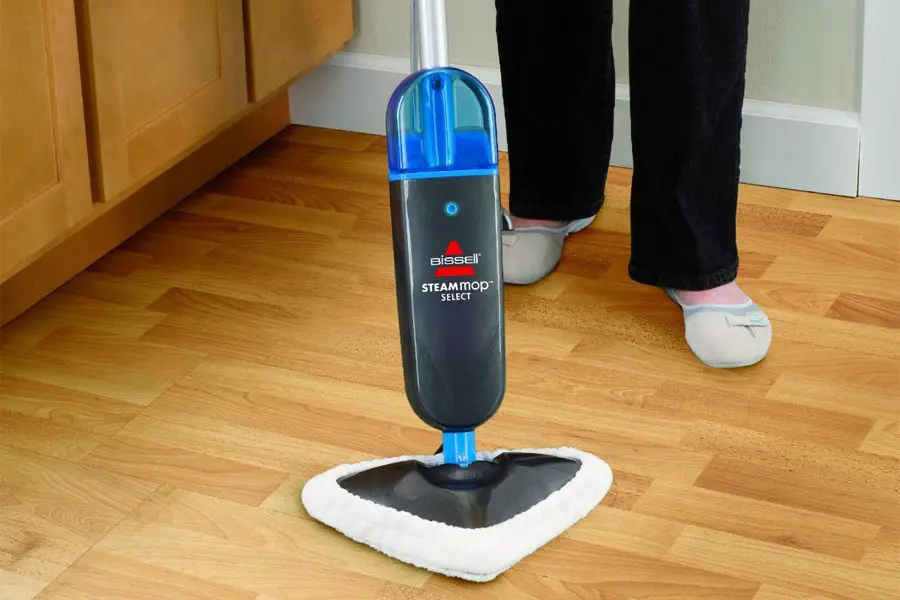 Mop Reviews
Mops are one of the many household products needed to clean our homes thoroughly. Mops can either be dry or wet mops. The following mops are great investments because the heads of the mops are very durable. The pads on the mops also are washable meaning that you will not have to replace the mop or its parts any time soon. The mop is a very handy house cleaning product that allows you to keep your tile, stone laminate and hardwood floors clean. Thomas W. Steward invented the mop in 1893 as household equipment. In 1999 Scotch Brite released a new wet mop. Mops have come a long way and had many advancements since their creation. The following mops were created to be convenient for anyone wanting to clean their homes. They are high quality mops that are effective for cleaning and sanitizing your home.
Most Popular Mop
Turbo
The Turbo Microfiber Max Mop and Bucket Kit is very helpful when tackling cleaning jobs involving your floors. The 360-degree swivel head allows you to clean hard to reach places including under cabinets, appliances, tables and other hard to reach places. The mop comes with Powerzone technology which offers 150% more cleaning pressure which loosens and removes stubborn dirt. The microfiber cloth snaps off after use for easy machine washing. The Vileda Ultra Max Mop & Bucket Kit has a wringer system allows you to thoroughly wring the pad while keeping your hands dry and clean. This makes moping multiple rooms fast, easy and efficient. The machine washable pads are convenient because they eliminate additional expenses that come with disposable pads. The washable pads also prevent bacteria growth by having freshly washed pads to use each time you need to mop the floor.
Wringer system
Microfiber cloth snaps off
150% more cleaning pressure for stubborn stains
360 degree swivel mop head
Easy machine washable pads
– Anthony Dawson
Best Overall Mop
Bissell
The Bissell Homecare International Bissell Steam Mop Hard Floor Cleaner is a very handy mop to have in your home. The mop cleans hard-floor surfaces using steam only providing an all-natural clean without the use of chemicals, fumes, or residues. The Bissell Homecare International Bissell Steam Mop Hard Floor Cleaner has a 360 degree swivel mop head that allows for cleaning in hard to reach places. When purchasing the Bissell Homecare International Bissell Steam Mop Hard Floor Cleaner you will receive two washable and reusable microfiber mop pads, an internal water filter, and a quick-release cord wrap. The Bissell Homecare International Bissell Steam Mop Hard Floor Cleaner allows you to clean hardwood floors easily without the necessity of scrubbing the dirt or stains off of the floor you are cleaning. The steam softens the dirt and lifts it off the surface for easy cleaning and sanitizing. The mop has a 1 year warranty
1 year warranty
Pads are reusable
Cleans using steam only
360 degree swivel mop head
Measures 6 by 11 by 45-1/4 inches
– Anthony Dawson
Best Budget Mop
Rubbermaid
The Rubbermaid Reveal Spray Mop Kit will keep your floors looking great inexpensively. This mop is light and allows for easy cleaning for big jobs and small spot cleans when spills occur. The Rubbermaid Reveal Spray Mop Kit will clean hardwood, laminate, vinyl, and tile floors without worrying about the effects of chemicals or damaging the floors. The Rubbermaid mop comes with two refillable bottles, and three microfiber wet mop pads. The bottles can be filled with your choice of cleaning products for sanitizing and disinfecting the floors, based on the type of floors you have. The pads are 16.5 by 5.5 inches. The Rubbermaid Reveal Spray Mop Kit is 30.2 by 6.6 by 4.5 inches in size and is very durable and reusable which allows you save money because the mop pad can be washed up to 100 times each. The pad picks up to 50% more dirt than a regular mop.
Picks up 50% more dirt than regular mop
Comes with 2 refillable bottles and 3 mop pads
Cleans laminate, vinyl, hardwood, and tile
360 degree swivel mop head
30.2 x 6.6 x 4.5 in size
– Anthony Dawson
Mop Buying Guide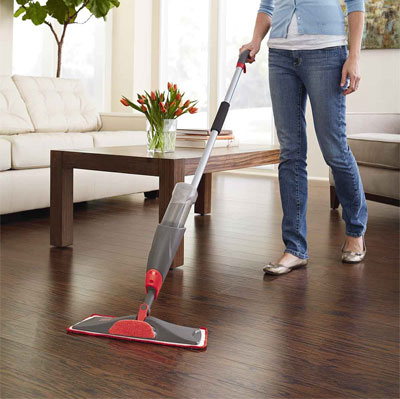 A nice household is a clean household, as what anyone may say. It is a welcoming thing to see on a tiring day from work, that you go home, open the door, and you see that your house is very spotless; it can make you forget anything that may have stressed you out during the day. But of course, accidents may happen and all of a sudden, something might just spill and your spotless house becomes a big mess; or in some cases, you just see that your house just needs cleaning.
Cleaning the house is no easy task, not unless you have the right tools. Cleaning the floor, for that matter, will not be that easy, but there are various tools that you can use to be able to finish the job. Wiping the floor, cleaning it of dirt, or clearing up spills is easy with the use of a mop.
Different Kinds of Maps
A mop will come in various shapes and sizes, depending on the need for it. Using a mop will also depend on where it will be used, and on the type of floor it will be used onto. Some floors can be sensitive to the type of cleaning tool that you will use onto it, and some materials may not be very easy to pick up. You may be able to just pick up a random mop from a retail store for your use, but it would be better for you to have an idea on what kinds of mops are out there so choosing the best one should be easier.
The Flat Mop
The most common kind of mop that is being used mostly is a flat mop. This is the type of map wherein the head, or the part that is used on the floor, is typically flat. The head of this kind of mop is usually disposable, and this becomes a common replacement for a broom to sweep floors of dust or any debris. A flat mop is also typically rectangular in shape, which helps in cleaning corners. These types can also have replacement heads, or in some cases, can use two different materials on the head in one go. Sometimes, the heads can also be re-used by washing and cleaning them after they are used. Since they are commonly used to clean dust, these are typically dry, but there are some variations that the flat mop can also be a wet-type, or the type that can be used for thorough cleaning, like for example, cleaning up mud and such.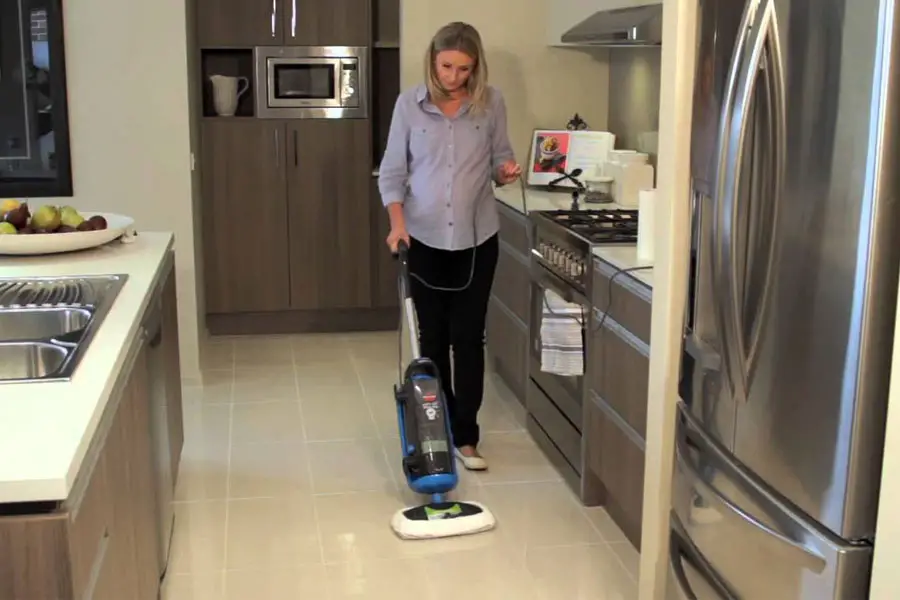 The Sponge Mop
A sponge mop is another type of mop which is most suited for a wet-type of cleaning. It holds a long, absorbent sponge at the head, and is usually accompanied by a pail of water to wash and rinse the sponge after a few strokes on the floor. In most cases, the rod or handle that holds the sponge head can be adjusted to suit the needs of the user. Rinsing a sponge mop is also easy by using another handle to allow the user to either fold the sponge in half or roll the sponge between two bars; these methods will allow the user to clean the sponge mops without them needing to touch the actual mop, saving time and preventing any additional mess. This kind of mop is best suited for floors made with tiles, marble or any smooth surface. The only disadvantage is that a sponge mop would need to be replaced constantly; the sponge either disintegrates or if not used that often, it may dry up and be rendered useless.
The String Mop
A string mop would have a head made up of cotton strings, set in a loop. It is then attached to another handle just above the mop head. These types are more suited for rough floors or if a quick cleaning of a large spill is needed, as a string mop can easily cover a large floor area. In earlier times, cleaning and rinsing a string mop would need to be done by hand, by wringing the strings to free them of water. Nowadays, if someone would be using a string mop, the bucket that they will be using would have its own wringer to assist the user in cleaning the head. In some cases, the wringer would be on the head itself; one would just need to twist a handle just above the mop head, and it will twist all the strings, wringing it in the process.
A variation of the way the string mop is cleaned is with the bucket having a twist mechanism, and the user will just need to pump the handle onto it, and the mop head will start spinning, clearing it of any water inside. Although the string mop would have its advantages over certain floor types, its durability can be tested since in most cases, the strings can get caught on sharp objects, which can unravel the strings, and ruin the whole mop head. A rag mop can be a variation of a string mop, since instead of cotton strings a rag mop would have strips of cloth at the mop head instead. The only difference is that a rag mop is not suggested to be used if scrubbing an area becomes needed.
The Steam Mop
A newer type of mop is the steam mop. Steam mops would blast a steady stream of dry steam onto surfaces, and are usually attached with a microfiber head to catch dirt that will come off the surface. Steam mops are equipped with a small tank containing water where the steam comes from. Steam also helps in disinfecting such surfaces. Since a steam mop can disinfect a surface easily, no other cleaning agent is needed. Steam mops are suited for use generally for bathroom tiles, but are not recommended for hardwood floors.
Using a mop will help in cleaning floors quickly and easily, but one should still choose a mop carefully; not all mops are created equal, and not all mops can be used on any surface. The mops mentioned are the types of mops available, try to see the type of floor you have, and you can then see which of the mops mentioned will be best for it.