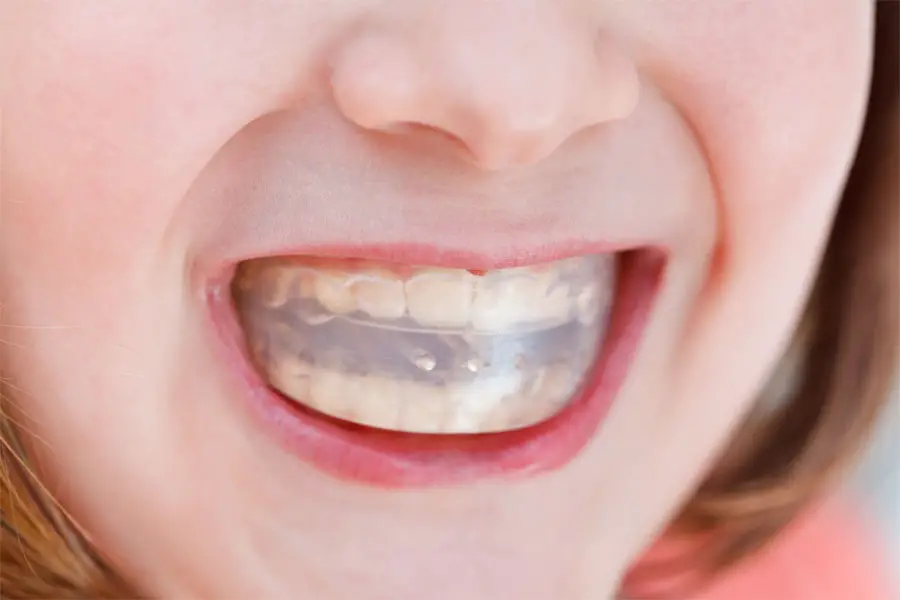 Mouth Guard Reviews
You have been working on perfecting your smile since all of your adult teeth came in. You may have had to wear braces and retainers to perfect that smile. Consumers spend millions whitening and caring for their teeth. However, now that your teeth bring a glowing light about you, you do not want to mess them up while participating in a sport. Sports can be brutal to your body and to your face. We have selected the best mouth guards that will protect your smile and mouth from injuries.
Most Popular Mouth Guard
Shock Doctor
The Shock Doctor Double Braces Strapless Mouthguard will keep your teeth protected while playing contact sports. You can choose to have this mouth guard in blue or pink depending on your preferences. There are also size options for youth and adults to make this mouth guard fit to your teeth properly. The Ortho-Channel provides a structure that improves breathing. In many sports breathing correctly can allow you to perform better and many mouth guards make it harder to breathe properly. The Ortho-Channel design allow you to fit your upper and lower teeth in the brackets for a comfortable fit that prevents lacerations. With wear this mouth guard will adjust with your teeth. The Shock Doctor Double Braces Strapless Mouthguard is made of medical grade silicone providing a custom fit and a high level of comfort. It will protect your mouth and teeth even with rough impact. This mouth guard is offered in strap or strapless form meeting NFHS wrestling requirements.
Blue or pink
Size options for adults and youth
Ortho-Channel
Prevents lacerations
Made of medical grade silicone
– Anthony Dawson
Best Overall Mouth Guard
TapouT
The TapouT Adult Special Mouth Guard will protect your teeth in a fierce way. You can purchase this mouth guard in 29 different colors allowing you to intimidate your competition. This mouth guard is meant for adults and will help keep all of your teeth aligned while playing your sport competitively. The TapouT Adult Special Mouth Guard is for athletes with or without braces and has a top and bottom jaw stabilization backed by a $30,000 dental warranty. Two optional straps are offered per package and can easily be reboiled up to 11 times to ensure the proper fit. This provides a custom fit and allows the mouth guard to be readjusted after dental corrections are made. The TapouT Adult Special Mouth Guard will allow you to have the protection you need, while improving your performance. There are integrated channels in the mouth guard that are designed to remain open allowing maximum breathability. The channels will also allow you to maintain ease of speech.
29 different color options
Meant for adults
Meant for people with or without braces
$30,000 dental warranty
Can reboil up to 11 times for customized fit
– Anthony Dawson
Best Budget Mouth Guard
Brain Pad
The Brain-Pod LoPro + Double Laminated Strap/Strapless Combo in one Mouthguard can be used for any competitive sport to help protect your teeth while improving your performance. This mouth guard comes in three different colors and is available in sizes for youth and adults. The Brain-Pod LoPro + Double Laminated Strap/Strapless Combo in one Mouthguard will secure and cushion your jaw, creating a brain safety space at the TMJ and base of the skull. With the Aero Flow clench and breathe technology, the mouth guard will enhance your breathing and endurance levels. The Brain-pad design technology has been tested and proven to reduce impact forces to the base of the brain. The Brain-Pod LoPro + Double Laminated Strap/Strapless Combo in one Mouthguard will fit over braces and can be worn with or without a strap. When you purchase this mouth guard you will also receive a hard shell anti-microbial storage case and a free $8,000 dental warranty.
3 different colors available
Sizes for youth and adults
Brain safety space
Aero Flow clench and breathe technology
$8,000 dental warranty
– Anthony Dawson
Mouth Guard Buying Guide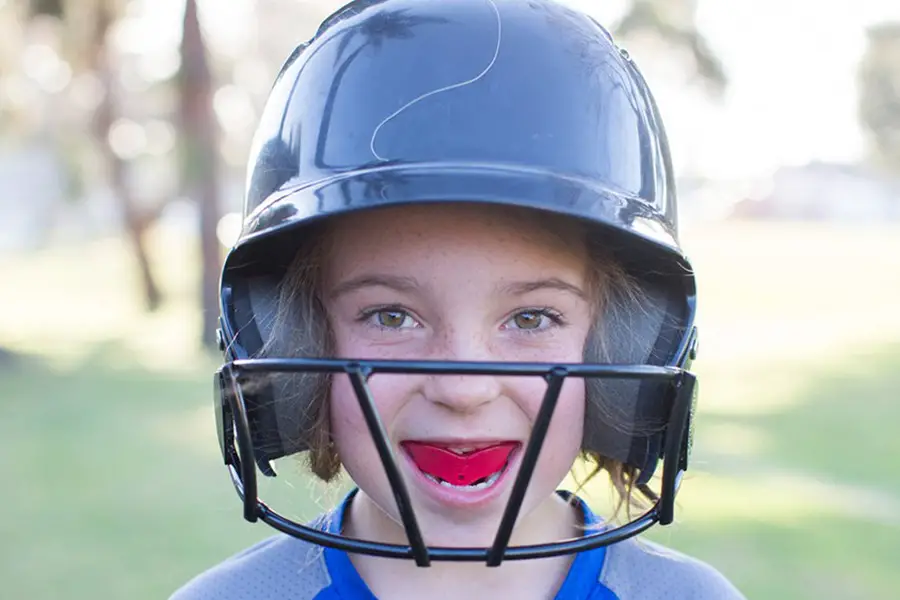 When it comes to buying a mouth guard, you will find lots of choices — from styles, to design, to material and distinctive capabilities. For such a small product, mouth guard options have come to be very complex. That is because mouth guards are an important part of protecting your mouth. While the many choices might appear overwhelming, we are here to assist. Below are the five main things you should concentrate on when purchasing a mouth guard:
1. Comfort vs. Protection
What do you believe would be most important: being properly guarded by a mouth guard or being comfortable wearing a mouth guard? This is really a trick question since the solution is both! However, while custom mouthguards offer the best of the two worlds, the amount of comfort and protection may still fluctuate according to personal taste.
Take boxing and mixed martial arts for instance: when an athlete is not confident in their skills — and assumes they may get hit in the face more often than they would like — they might favor a thicker mouth guard option. A more positive fighter might be more worried about comfort. Therefore, a slimmer, more compact option that still provides appropriate protection makes a better choice. Whether you are looking for yourself or someone else, private taste matters.
2. Sport Specific
You may not realize it, but mouthguard best for you is based on the game you play. Each game needs a different degree of security. Certain leagues and sports even have particular mouth guard rules and prerequisites. For example, you may not be allowed to choose certain colors and logos that can be seen. In most cases, a suitable mouth guard for the game only comes down to a single question: Can you still put on a facial protector?
For some sports — such as Ice Hockey, Baseball, Football or men's Lacrosse — you will want a mouth guard using a slimmer profile with additional protection for your lower and upper jaw. Trainers for sports such as basketball and soccer really additional protection. Since the head is bare in these sports, you will want a mouth guard which offers more security at the front to guard you against other players' elbows and heads.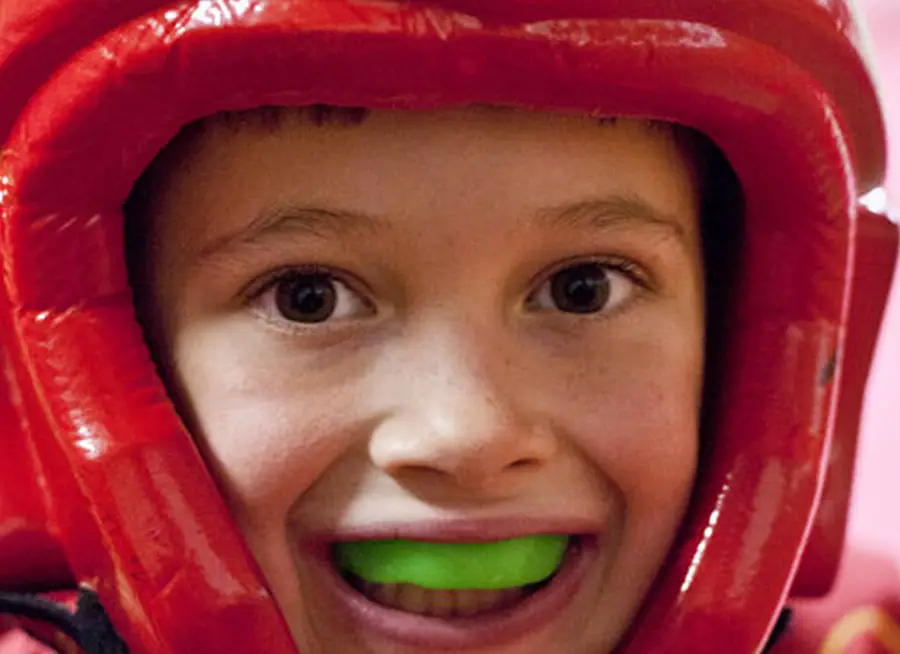 3. Personalization
Are you interested in being able to show off your team colors and emblem? Think about doing so with a trendy design. Or perhaps you prefer to keep it simple with only your name and number? Total customization allows you to exhibit your individuality via your mouth guard. The amount of personalization is totally your decision and up to your individual tastes.
4. Braces
Braces for your teeth are among the most important variables when it comes to purchasing a mouth guard. Not only are braces a sizable investment, but they can easily be damaged. This makes guarding them exceptionally important, and means the mouthguard shouldn't interfere with the wires and brackets.
A custom made mouth guard engineered for your athlete's particular mouth arrangement prevents disturbance and aggravation. That is because tradition mouth guards have been designed using a distinctive channel to match over brackets and cables without corrective therapy or alignment.
5. Single or Double Mouthguard?
Single mouth guards allow you to breathe quickly. These mouth guards feel much more natural and are more comfortable. The mouth guards are excellent for disciplined fighters that maintain their bite. There are worries that individual mouth guards don't help ensure your jaw stays aligned during deep hits, but they also improve the security and comfort of your teeth.
Dual mouth guards protect your mouth and teeth since they guarantee that both the upper and lower jaws stay aligned. Their primary weakness is they feel tight and you might wind up feeling as if there's too much weight on your mouth. On the other hand, the mouth protector may hold your mouth closed.
You should think about buying and trying out both mouth guards during coaching sessions to discover which one is most suitable for your wants and tastes.
Important Tips
Mouth guards protect your teeth from damage during recreational and athletic activities. A well-fitting mouth guard is vital for wearers with teeth issues. It's also advantageous to individuals who wear braces or people who'd love to safeguard their teeth from potential injury. However, do not forget that mouth guards aren't substitutes for protecting yourself completely and they don't guarantee security from physical injury.