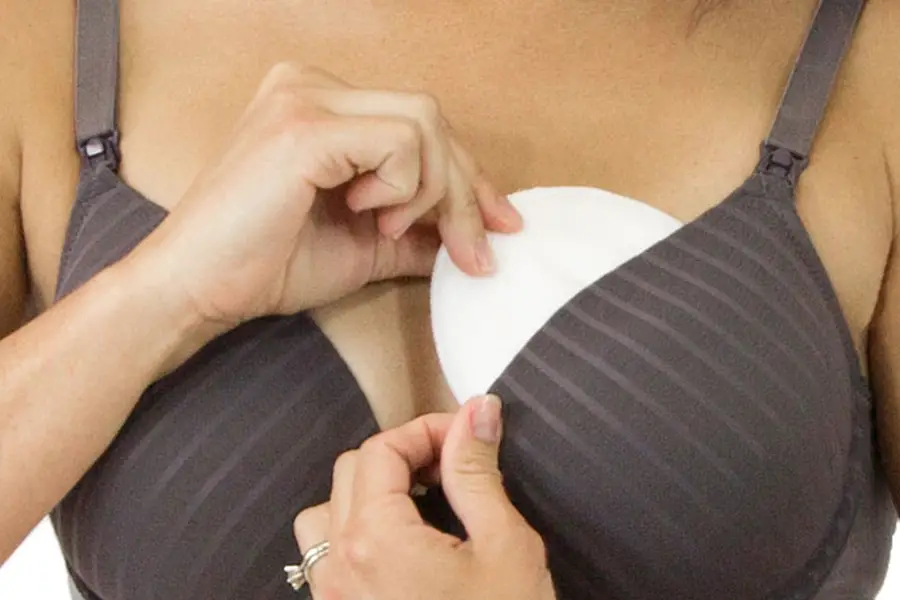 Nursing Pad Reviews
Nursing pads are important for most new moms to have in their arsenal, whether they deal with leakage presently or not. This is a just an extra form of protection, ensuring that you stay dry throughout the day and avoid any embarrassing moments. Most of these pads are reusable, so you can just throw them in the washing machine and use them again in no time. They're also quite affordable, and if you're about to give birth to your little bundle, it's a good idea to stock up ahead of time so they're there when you need them. That being said, you have your choice between washable and disposable pads, and these two varieties work for different occasions. For instance, if you're traveling, the disposable pads just make more sense. It's a little more expensive to keep throwing pads in the trash, and that's why having washable ones at home is ideal. Then again, if you have money to burn, the convenience of disposables can't be denied. The last thing you want to think about when you have a new child is doing the laundry.
Most Popular Nursing Pad
Johnson's
With their exclusive soft shape, and high absorbency, these pads from Johnson's are making moms happy, and giving them that extra bit of security from leakage. Thanks to the interior polymer fabric, moisture is soaked up so quickly, and because of their added softness they're quite pleasant to use. Johnson's is a name that moms really trust for everything they need to take care of their baby, but with these pads, moms are really taking care of themselves. The pads are guaranteed to keep your clothes dry, no matter where you are or what you're wearing. The non-slip adhesive strips keep the pads in place, and their rustle-free design keeps the pads discreet under clothing. Nursing is a tremendous bonding time between mother and baby, and there should be nothing stressful about its aftermath. Johnson's adds that extra bit of security to make the experience of being a mom even more pleasant.
Soft, soothing comfort
Extra absorbent thanks to the polymer core
Keeps skin healthy by eliminating moisture
Non-slip adhesive strips keep the pad in place
– Anthony Dawson
Best Overall Nursing Pad
Lansinoh
These disposable nursing pads from Lansinoh are a good buy, and you get a nice 60-count lot that is going to last you quite a bit of time. Each pad is individually wrapped and therefore easy to carry on the go. They also have a nice quilted honeycomb lining that makes them totally leak-proof. They also have the added touch of a waterproof layer that is breathable and airy. Because they're so lightweight and smooth, they add an extra bit of comfort and security for mommy. Lansinoh is a great company that was founded by a breastfeeding mom, so you know that the products come from someone who understands what you're going through. You are getting all the protection that you need, with absolutely none of the bulk that you get from some other nursing pads. It's every mothers goal to stay dry day and night, and this is a great place to start. The special polymer interior is what is soaking up all the extra moisture like a sponge.
Low bulk, high protection
Breathable waterproof layer
Keeps its form and smooth shape
Quilted Honeycomb lining for perfect leak-proof protection
Laminated waterproof backing to keep your clothes dry
– Anthony Dawson
Best Budget Nursing Pad
Hey Mama
The unique contour shape of these nursing pads from Hey Mama's only enhances the performance that mothers get from the original pads. Everyone wants that extra bit of confidence while they're nursing, and Hey Mama's makes sure that mommy stays dry during the day. The pads are incredibly discrete, and undetectable under most garments. They're also incredibly comfortable and allow the nipple to breathe all day long. This is highly important, because the nipples get quite sore from nursing, and if nursing pads are only adding to this problem then a lot of discomfort results. Make sure that you're at your best all day long with superior moisture absorbing protection that is guaranteed to keep leaks out of the public eye. They're also tremendously quiet under clothing, so you can bypass that rustling sound you get with other pads. It's easy to take care of your baby with a whole host of nurturing Hey Mama's products, and now it's time to take care of yourself as well.
Polymer core adds to super absorbency
Rustle-free, silent design for ultimate discretion
Super soft lining
Nipple indentation structure offers soothing comfort
Non-slip adhesive strip
– Anthony Dawson