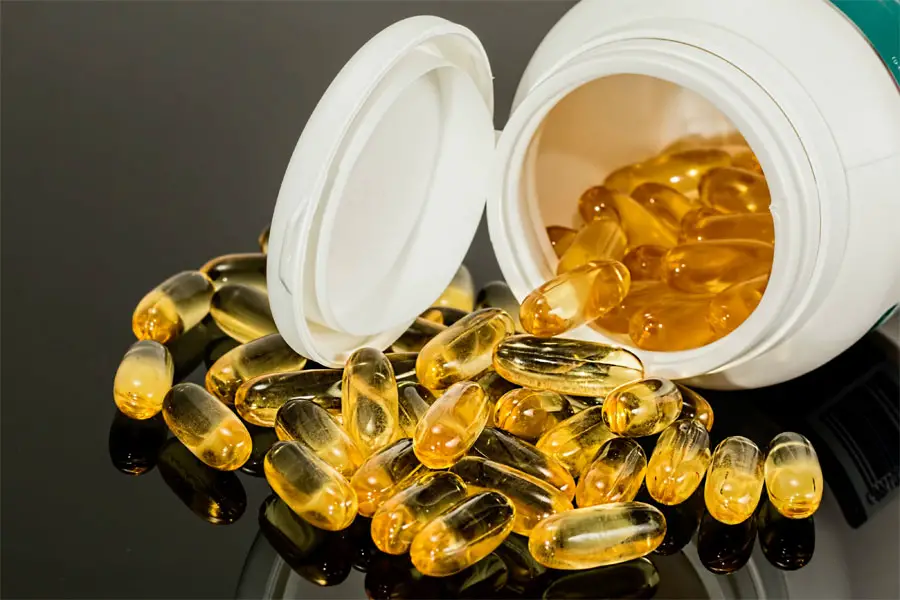 Omega 3 Reviews
Some health professionals are touting Omega 3 fatty acids, found in fish oils, to be the most important health supplement you can take. Because there's so much hype about it, it seems like everyone is seeking it in some form or another; either by ingesting the oil, oil tablets, mixed powders, gummy chews, or gel packets. Of course you can just eat a lot of salmon, sardines, flax seeds, or walnuts, but you're not getting nearly enough from food to see the kind of benefits in mood, brain function, hormonal balance, and optimal weight that you desire. You also don't want to be taking 6 fish pills a day, if you catch my drift. That's why it's important to find a concentrated supplement that allows you the convenience to take it once and forget about it. There are some low quality supplements and some super high quality ones, and like with everything else, you really do get what you pay for. The majority of these supplements are made from fish, but if the smell or taste of this bothers you there are other options on the market.
Most Popular Omega 3
Nature Made
Nature Made provides fish oil softgels that are easy to swallow and packed with healthy Omega 3s. When taken daily, this supplement supports your vital heart health, as well as lowering your risk of coronary disease and improving mental performance. Nature Made's fish are caught from the depths of the ocean floor, and are not farm-raised. With a supplement as pure and potent as this, it's remarkable how affordable it is in comparison to other brands. Also, there are absolutely no added artificial colors, preservatives, flavors, yeast, gluten, starch, toxins or pollutants. This is as pure as it comes, and it's convenient enough to find it at your local grocery store or health food market. Just two softgels a day is all that is required for 720 mg of therapeutic Omega 3s. The fatty acids in this oil have also been proven to keep triglyceride levels at a healthy place, and there are studies showing that Omega 3s are great for the immune system. There's a rich supply of both EPA and DHA here, so you know that you're getting the best quality.
Fish caught in deep ocean waters, not farmed
May reduce risk of coronary heart disease
Contains both EPA and DHA
Absorbent technology for ultimate assimilation
– Anthony Dawson
Best Overall Omega 3
Nordic Naturals
Nordic Natural is one of the most trusted names in Omega fish oil supplements, and this concentrate just happens to be their most popular. The double strength formula has EPA + DHA, and allows for more Omega benefits with fewer doses. This is a remarkably therapeutic supplement, and you'll notice the difference in both mind and body. There are two factors that make this supplement so beneficial, and one is the heart and circulatory-boosting properties in EPA. It's also effective against mood disorder and is a remarkable anti-inflammatory. DHA is fantastic to improve your mental performance, and is remarkable for pregnant mothers or those who are nursing. This is one of the best concentrations of EPA + DHA you can find. Most other omega supplements have DPA or SDA which must be converted into EPA, but with Nordic Natural. Your body does not have to perform this extra step.
Therapeutic dose of omega 3 EPA and DHA
Double strength compared to most other supplements
Fewer doses, more power
Superior Triglyceride Form 2
– Anthony Dawson
Best Budget Omega 3
Kirkland Signature
Kirkland is notorious for being an incredibly economic brand sold at Costco, but that doesn't mean that it doesn't provide excellent quality. Their 400 count jumbo bottle is all you need to get the Omega 3s that contribute to the health of your heart, joints, brain and skin. Their proprietary blend is made from fish and soy sources, and there's an ample 300 mg of Omega 3s in each 1,000 mg softgel. They're very easy to swallow, as well as easy on the tummy. If you're looking for all the benefits of fish oil without spending an exorbitant amount of money, or if you have numerous family members in the house who are all using the supplement at the same time, than this is a great value. Granted, it's not as fancy as other supplements. It most likely uses farm raised fish instead of the ones caught in the wild, but there's no research that suggests that you can't get all the same benefits with a much more modest formula. The oil digests and assimilates quite well, so you can be sure that your body is reaping the benefits.
Protects the heart, joints, brain, and skin
300 mg of Omega 3s per softgel
400 softgels per bottle
Great for heart and vascular health
– Anthony Dawson
Omega 3 Buying Guide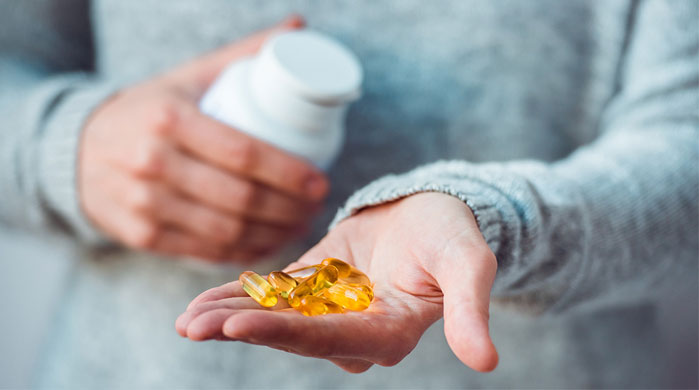 More people are becoming extra careful about their bodies and vigilant when it comes to their health. Health experts from all over the world tend to add a little bit of omega-3 oil to their diet. Since its discovery, omega-3 has been known to help the human heart stay healthy; the oil also shines in regulating cholesterol levels.
Whether you are a health enthusiast or just someone who is simply living a healthy lifestyle, omega-3s can definitely contribute to your cause.Before going out to the market and buying all the omega-3 products you lay your eyes on, it is important to have the general knowledge about omega-3s so you can make better choices.
Omega-3 is a naturally occurring oil and it can come from two different sources. Marine animals such as fish and krill are the most potent source of omega-3. However, marine animals are not the only ones that can provide omega-3. Certain plants such as soybeans, flaxseeds, walnuts, kale and spinach also produce omega-3. These two different sources of omega-3s do not produce the same kind of oil.
Types of Omega 3
The first type of omega-3 is the alpha-linolenic acid (ALA) and it can be found in vegetable oils. This first type of omega-3 is considered as an essential omega-3 because it is a catalyst for human growth and development.
The second type of omega-3 is the eicosapentaenoic acid (EPA). This omega-3 acid can be obtained through the meat of coldwater fish such as tuna, herring, salmon, mackerel and a few others. Eicosapentaenoic acid (EPA) can help reduce pain and swelling, as well as prevent the blood from clotting easily.
The last type of omega-3 is the docosahexaenoic acid (DHA). Like the eicosapentaenoic acid (EPA), docosahexaenoic acid (DHA) can be obtained from coldwater fish like tuna, etc. DHA plays an important part in the development of the human eye and nerve tissue. Although DHA and EPA belong to the same class of omega-3, they are not quite the same.Nonetheless, DHA can be converted into EPA once taken inside the body.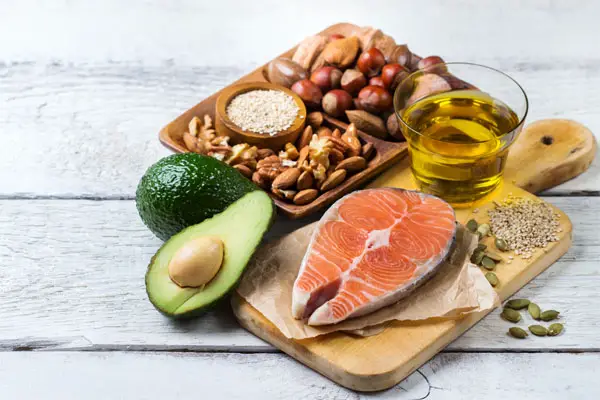 Benefits from Omega 3
By now, it has been clarified that omega-3s available in the market has three types. Each type having a unique role to play in helping the human body stay healthy and fit. You might want to consider the benefits that each omega-3s type has to offer before buying an omega-3 supplement.
Alpha-linolenic acid (ALA) is beneficial to the human body because it has been proven to prevent heart attacks and other heart diseases. ALA can lower high blood pressure, lower cholesterol, and soften blood vessels for those suffering from atherosclerosis. However, these effects have been known to work mostly for people with high cholesterol level. If you are a person who gradually suffers from rheumatoid arthritis, diabetes, multiple sclerosis and even Chron's disease, Alpha-linolenic acid (ALA) can help you battle out the said ailments.
Theeicosapentaenoic acid (EPA) can help the human body in tons of ways. It helps stabilize the heart's rhythm as well as cure various diseases in the lungs and kidney. EPA, when combined with DHA, can help treat rheumatoid arthritis, asthma, and even lupus. EPA is also effective in reducing high blood pressure on high risk pregnancies. Other diseases and illnesses that EPA is known to help treat or eliminate are migraine, irregular heartbeats, a few types of cancer, and hay fever.
Docosahexaenoic acid (DHA) is necessary for premature infants as they start to build their mental and physical beings. Pregnant women would do well to have sufficient DHA in their diet for their baby's sake. Once the infant is born, the main source of DHA for the baby is its mother's milk. Docosahexaenoic acid (DHA) can help improve vision. DHA can even help treat depression, as well as reduce aggression during stressful situations. DHA is also known to help treat diabetes, attention deficit-hyperactivity disorder (ADHD) and dementia.
Knowing the different types of omega-3s, and their corresponding benefits, would help you make a better choice in selecting your omega-3 food supplement.
Omega 3 Products
The body can't produce omega-3 oil. Even though it is a vital oil that helps the human body stay healthy and fight off certain deadly diseases, people need the help of fish and vegetables to gain omega-3.People who do not eat enough fish or vegetables are lacking these essential oils. For those who have time and resources to prepare their meals and add fish and vegetables, obtaining omega-3 is not a problem. However, for those who seem to have a hectic schedule, having sufficient omega-3 might be a problem. This is when food supplements containing omega-3 oils come in handy.
There Are A Couple of Things to Consider When Choosing the Right Omega-3 Food Supplement
The first thing to look for when choosing an omega-3 food supplement is its ingredients. Look for the type of omega-3 that is found in the food supplement and carefully consider its amount of concentration. Are there any other ingredients that are added to the mix? Always seek your doctor's advice before taking any food supplement to prevent any unfortunate allergic reactions.
The second thing to check in an omega-3 food supplement is the number of recommendations it received from doctors.Its reputation in the marketplace is also a good indicator of its quality. One way to determine the effectivity and quality of a product is to read its customer reviews. What do the customers say about it? Is it currently in demand?
Lastly, check for the expiration date. One can never be too safe when it comes to the expiration date. The food supplement you take might be ineffective because of this or worse, it might even cause harm.
Omega-3 food supplements and products are sold in the marketplace in almost all forms. From pills, syrups, cooking oils and even some ready-made food, companies and entrepreneurs have found a way to merge omega-3 oil with these everyday products.Now, more people can enjoy their meals and have a healthier body without spending much time.