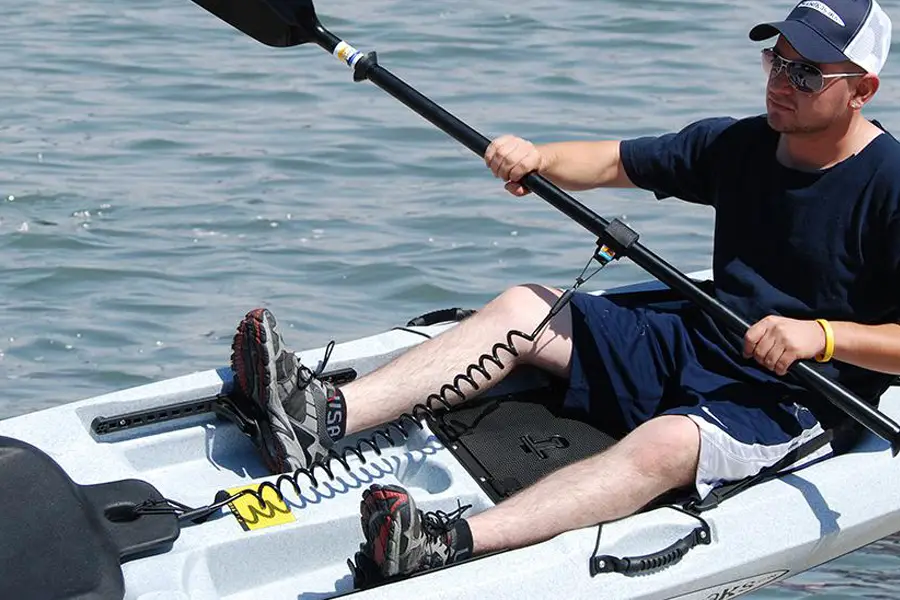 Paddle Leash Reviews
If you're one to enjoy canoeing or kayaking, you'll know that losing your paddle is the worst thing that can happen to you aside from rolling over and getting stuck under water. In the event of strong winds, waves, biting fish, or a complete rollover, you'll find practicality in the use of a paddle leash to ensure your paddle doesn't drift away. A paddle leash also enables you to do other things with your hands instead of constantly holding the paddle. Since most canoe and kayak paddles float, a paddle leash gives you the option of letting yours float alongside the vessel while fishing, capturing photos, or having a lunch break. Kayak leashes are pretty straightforward in application and all of them more or less employ the same features. They usually fasten to the paddle with a strip of Velcro and connect to the side of the boat, or to the wrist or life jacket of the wearer using a clip or buckle. Paddle leashes come in sizes upwards of 48-inches, and each paddler will want to choose a length that will allow him to produce full strokes. If a cord is too short it may restrict your range of motion, but if it's too long it may get in the way or tangle.
Most Popular Paddle Leash
Campingandkayaking
The Campingandkayaking Paddle Leash is a no-frills, no-strings attached paddle leash. Well, technically there is a string attached, but its one of the more dependable strings you'll use to make sure your paddle doesn't drift away on you. The folks at premier kayak saw too many drawbacks to the coil designs and tubular webbing that often become soaking wet and excessively weighed down. Instead, the Gripper leash is constructed using super stretchy strap material that's lined with a shaft-gripping material designed to keep the leash firmly in the place where you strap it. The shock cord and nylon fasteners are specifically designed for tough outdoor use, whether in freshwater or saltwater environments. The cord itself is 5mm, twice as thick as comparable bungee paddle leashes, and gives a generous 4-feet of length to match the paddling styles of virtually every kayaker. The Campingandkayaking Paddle Leash fits all paddle types and can also be used for spare fishing poles, electronic equipment, waterproof gear bags, and safety equipment.
Usable for flat water, touring, angling, or recreational kayaking in fresh or saltwater
Super strong and stretchy material is lightweight and designed for practicality and comfort
5mm cord (4-feet long) twice as thick as other paddle leashes
– Anthony Dawson
Best Overall Paddle Leash
YYST
Whether you need to have your hands free to cast a line or snap a photo, the YYST Paddle Leash will make your day out on the water a little bit easier. At 2-meters in length, the YYST leash has a coiled, telephone cable design that gives it plenty of stretch to allow for a full range of motion. One end of the paddle offers a tough Velcro strap for securing to the shaft of your paddle, while the other end has a sturdy plastic clip that can be attached along the side of your kayak or to your life vest. Avid anglers can find dual purpose in the YYST Paddle Leash, as it can be used to prevent extra poles from falling into the water and getting lost. Made of resilient, highly flexible materials, the YYST leash work equally well in fresh and saltwater environments and will do its job for years on end.
2-meter length with coil design allows for ultimate flex
Velcro strap secures to paddle shaft and clip can fasten directly to kayak or to your person
Also works to hold extra fishing poles or other gear to prevent them from floating off
– Anthony Dawson
Best Budget Paddle Leash
Shoreline Marine
The Shoreline Marine Kayak Paddle Leash employs a coiled design that stretches up to 45-inches in length, allowing for use by nearly any sized paddler and any paddling style. The leash attaches securely to the paddle's handle using the eye-strap mechanism that unbuckles from the stretch cord part of the leash. That end can be hooked either directly to a point on the kayak or onto the life jacket of the paddler to prevent the paddle from falling overboard and drifting away. The ease at which the strap attaches and slack if offers doesn't restrict your paddling power or range of motion. The quick release buckle also means you don't have to be constantly attached to your paddle. If you get caught in an overhang, have to turn yourself around, or otherwise need to readjust, you can unhook the buckle with ease.
Coiled bungee design stretches up to 45-inches
Leash unbuckles in the middle for easy on/off
Attaches to paddle using eye loop
– Anthony Dawson
Paddle Leash Buying Guide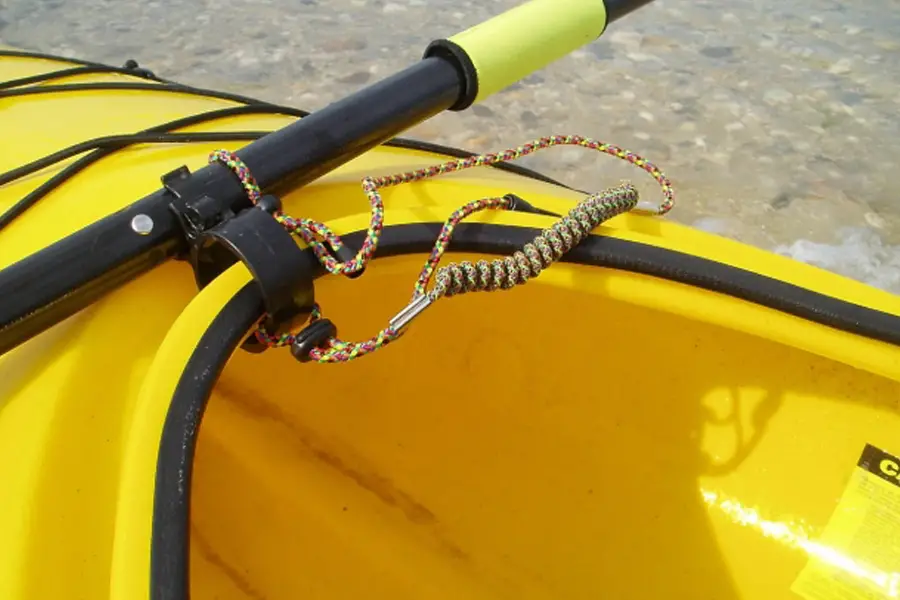 A paddle leash is a must for anyone who wants to go paddle boarding. There is a high chance of being separated from your paddleboard, even if you are a guru.
Why You Need A Paddle Leash
Firstly, a paddle leash guarantees your safety during your paddling sessions. A leash ensures that you don't drift away from your board in case wind or waves knock you off. Secondly, a leash ensures that you don't lose your paddle board in case you fall off the board.
Paddleboards are expensive and losing one can be disappointing to say the least. Therefore, a leash will ensure that you have fun without worrying about your board. Sometimes, a friend or family member may borrow your paddle board and you will rest easy knowing that they have a leash.
3 Types of Paddle Leashes
1. Coiled Leash
A coiled leash extends as you move away from the paddle board without restricting your movement. The main advantage of a coiled leash is that it doesn't tangle. It causes less drag and resistance because it doesn't hang in the water. A coiled leash has an initial length of 2-3 feet and can reach up to 1o feet when extended.
2. Straight Leash
A straight leash is straight on both ends and coiled in the middle. The purpose of the coil is to save space and keep the leash out of water. It is mainly used in paddleboard racing because it allows quick adjustment of the feet. A straight leash enables you to move around the board quickly without tension.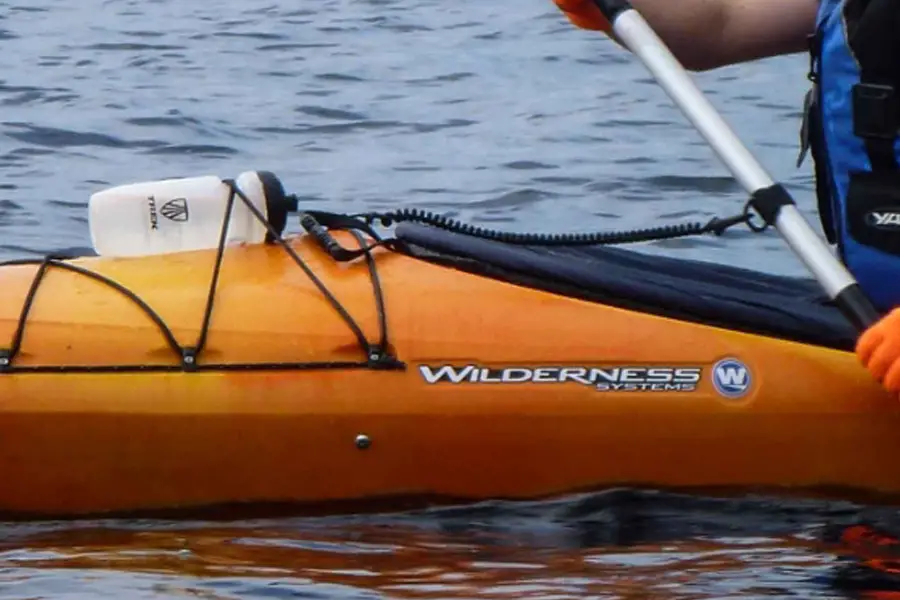 3. Hip Pack Leash
This type of leash attaches to your hip pack instead of your leg. It's suitable for those who can't connect the leash to their legs because of injury or any other reason. A Hip Pack leash is more comfortable because you don't feel it as compared to leg leashes. Also, it stays away from your feet, ensuring that your legs are not caught up.
4 Factors to Consider When Buying a Leash
You may find it challenging to choose a leash because of the many designs in the market. The following are the things to consider before you settle on a particular leash.
1. Length
Ensure that the leash is a bit longer than your paddle board. A shorter leash won't spring back when you fall over. A long leash will hang in the water and cause resistance. You will use more energy if the paddle hangs too much in the water. A hanging leash can pick up debris or get caught up on objects like rocks, creating more resistance. It will make your paddling experience unpleasant and tedious.
2. Comfort
Paddling is a fun activity, and there is no point of doing it if it's uncomfortable. Therefore, comfort is one of the top things that you should consider before settling for a particular leash. Go for a leash that you can wear all the times when you are paddling. You may have the most expensive leash, but you won't wear it if it's uncomfortable. Look for a leash that has unique features that enhance comfort, such as padding around the cuff. Also, ensure that the leash fits you comfortably and perfectly without movement.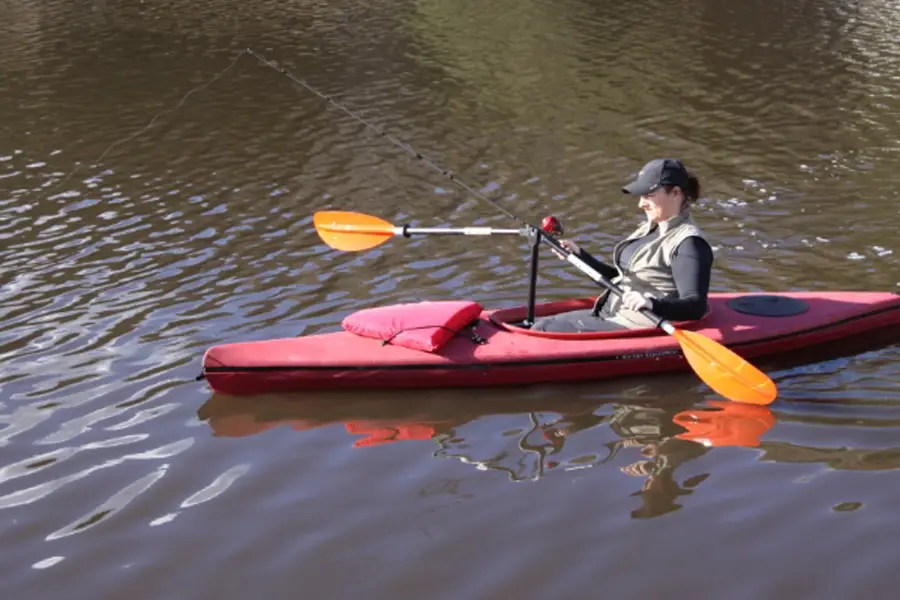 3. Build Quality
The quality of the leash depends on your budget. The lower the quality, the cheaper the paddle leash. Expensive leashes are made of high-quality materials. Therefore, you should be ready to spend more if you want a quality and long-lasting paddle leash. It's good to buy a quality leash once instead of buying a new one every time the cheaper one breaks.
4. Brand
You should buy your leash from a reputable company that has been around for a long time. This rule applies to all the other things that you may want to buy. Remember to check online reviews and customer feedback before you make a decision. A leash is a safety tool, and there is no point of gambling with it.
Bottom Line
There is a risk of falling off your board when you are out in the water, no matter how experienced you may be. Your paddleboard is your flotation equipment in case of such scenarios. A paddle leash can prove the difference between survival and death in extreme cases. Therefore, you should go for a high-quality and long-lasting leash.