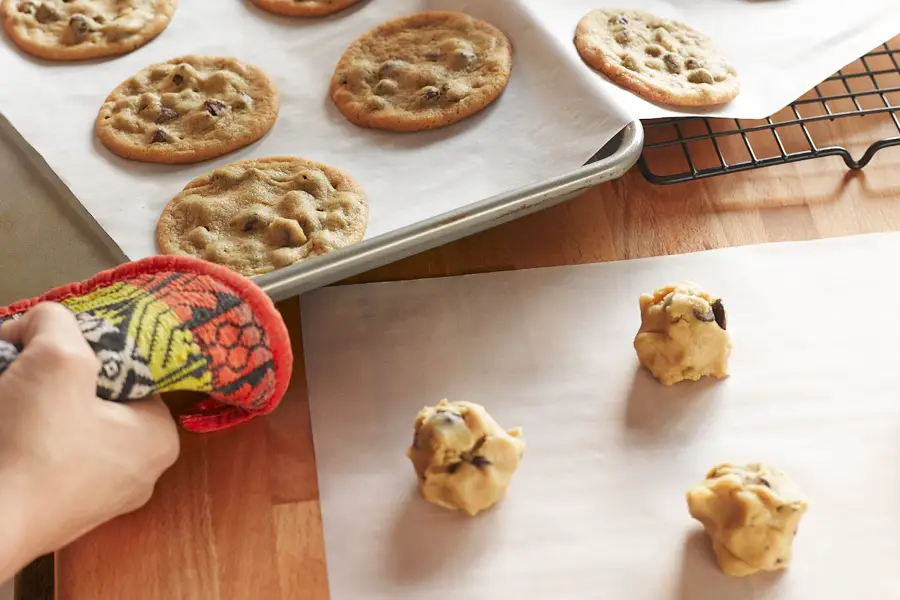 Parchment Paper Reviews
Parchment paper has been used for decades as the go to baking paper. It is usually sold in boxes rolled up like aluminum foil is or sometimes it can be sold in sheets. It is grease resistant, moisture resistant and has many uses in the kitchen that make it one of the must have staples in every kitchen. The most common use for parchment paper is to line baking pans and cookie sheets. It prevented the food from sticking to the pans and make clean up a breeze. Parchment lined baking pans, baking cups or cookie sheets are guaranteed not to have any stuck food. Parchment paper is also great for moving entire batches of cookies from the parchment lined pan to the cooling racks without having to mess up the shape of the cookies. Need a pastry bag? Parchment paper can do this too. If you always have a roll of parchment paper in your kitchen, you will always have access to a kitchen must have that will truly make you life easier.
Most Popular Parchment Paper
Kirkland Signature
A best seller in the parchment paper industry, Kirkland Signature Non stick parchment paper will take care of all your cooking and baking needs. Easily used as a liner for baking, but you can also use it to cook with and avoid messy cleanups that can take hours. This roll of parchment paper has 205 sq ft of ready to use non sticky paper that will enable you to do so many jobs in the kitchen you will wonder why you didn't always have it on hand.
205 sq ft of parchment paper
Non stick
Great for lining baking sheets and pans
Makes cleanup so simple you won't believe it
Comes in a convenient and easy to use roll
– Anthony Dawson
Best Overall Parchment Paper
PanPal
These pre-cut 12 x 16 parchment paper sheets making baking pan lining a breeze. The silicone coated parchment paper is completely non stick. Heat safe up to 475 degrees. You won't believe how easy it makes cleanup. Simply grab a precut sheet and line your baking dish or pan, do your baking and cooking and when you're done, just throw away the parchment paper. All you may have left to do is rinse the dish off if needed but parchment paper eliminates the need for any hard scrubbing to remove baked and cooked on foods. Each sheet is moisture and grease resistant. Another plus to these sheets is that they are certified kosher and pareve for Passover so everyone can use them year round with no issues.
110 sheets of parchment paper per pack
Star kosher certified
FDA approved
Get 2-3 bakes per sheet depending on food
Silicone treated
– Anthony Dawson
Best Budget Parchment Paper
Beyond Gourmet
You won't have to use cooking spray or oil again, once you get this roll of unbleached parchment paper from Beyond Gourmet. This product is green seal certified which means that no chlorine was used in making it. The packaging is made of 100% recycled materials as well. Oven safe to over 450 degrees and can be used safely in the microwave too. Jumbo sized roll gives you 65.6 feet of parchment paper that is 13″ wide. You'll have plenty of parchment paper for all your baking and cooking needs.
Packaging made from 100% recycled paper
Over safe to 450 degrees
Microwave safe
65.6 feet of parchment paper 13″ wide
Green seal certified
– Anthony Dawson