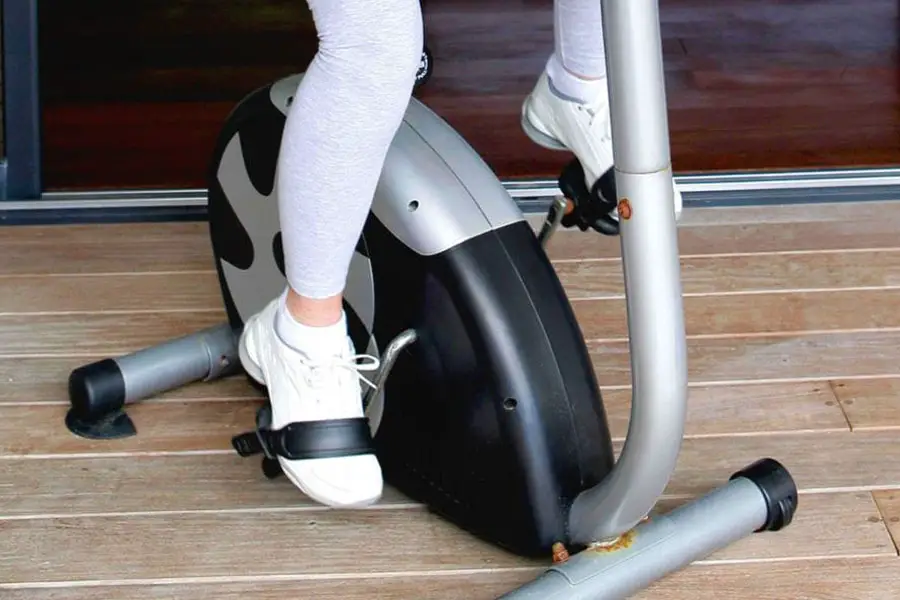 Pedal Exerciser Reviews
In today's modern world, people are always on the run and your schedule for the day is probably followed by activity after activity. You probably even buy meals to go so that you can save some time and squeeze in more activities. When you reach home you are probably too tired to do anything else rather than go to bed. Due to this cycle, you will often find that you do not have enough time to exercise which is not good for your health,which is precisely the reason that you need a pedal exerciser.  The pedal exerciser is often termed as a mini exercise bike. This is because it resembles the pedal portion of the exercise bike as opposed to the whole bike. It is a great tool for exercising when you have a crazy daily schedule and not a lot of extra time. Whether you are a student or work long hours at the office, a pedal exerciser is easy to use and space efficient. Its operation is quite simple, you simply set it up at your feet and pedal away while still taking care of business at the office. You may even set it up on the table in your private time to exercise your hands and upper body.
Most Popular Pedal Exerciser
Sunny
The Sunny is a great exercise bike. It will help you save on space as well as money. It features a progress monitor and tough rubber straps on the pedals for holding the feet or even hands in place while exercising. The exerciser has a knob to adjust the tension and adjust the workout according to preference. The exerciser will improve strength in your muscles as well as cardiovascular health. This exercise bike is highly portable and usable not like those big exercise bikes that are intimidating and take up a lot of space. This exerciser will fit perfectly under your bed or under a desk; the frame is made of 1-inch lightweight tubular steel, which is quite durable.
It offers excellent workouts for the legs as well as the arms
It is quite portable and lightweight
The exerciser has a solid build and is quite sturdy
Great for a quick and short exercise
It is great for use at the office
– Anthony Dawson
Best Overall Pedal Exerciser
DeskCycle
This pedal exerciser is a great pedal exerciser and offers a lowest possible pedal height of just 10".The exerciser is operable on desks that are as low as 27" tall and offers more than 2 times the resistance offered by other exercisers in the market. The device has eight resistance settings calibrated from quite easy to the very advanced levels. The exerciser has a five-function display that displays distance, speed, time and calories burned. It is designed for a typical office setting, hence its name,and is very quiet and not distracting to other workers. When shipped the exerciser weighs 23lbs.
Has a very smooth and quiet operation
Low height to fit nicely under office desks
The display offers lots of information regarding the workout
The exerciser is easy to use
The resistance setting on the exerciser is adjustable
– Anthony Dawson
Best Budget Pedal Exerciser
Drive Medical
This is a great folding pedal exerciser with an electronic display from Drive Medical. The exerciser has a scan feature that will display all the measurements and data automatically. The exerciser is designed for both exercising of the arms as well as the legs and has a screw for adjusting the tension. It features a 5-function display for RPM, calories burned, time and the revolution count. The display comes with a button battery cell included. The exerciser has 4 rubber pads at the four corners of the base to protect surfaces and prevent sliding. It has a silver finish and comes fully assembled with a folding design. The peddler is lightweight yet sturdy and when shipped the exerciser weighs just 5lbs.
Lightweight exerciser that is easy to fold and move
The electronic display adds functionality
The rubber pads are helpful to avoid scratching the floor
The exerciser comes almost fully assembled, all you have to do is tighten some screws
The exerciser is sturdy and durable, made for extended use.
– Anthony Dawson
Pedal Exerciser Buying Guide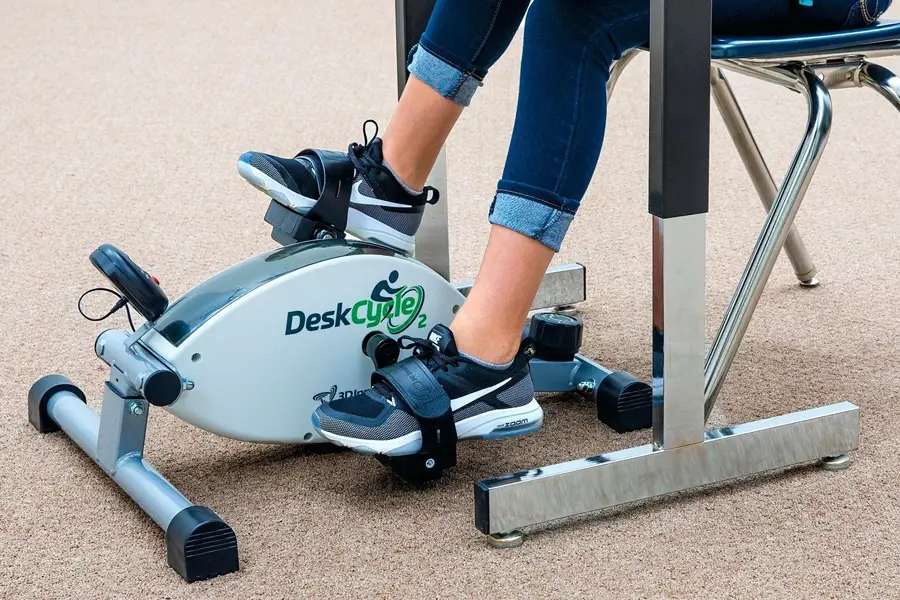 In today's world, there's a large portion of people who work in offices. For these people to be physically fit, they need some form of physical exercise. Also, some people are disabled or have injuries that make their muscles stiff due to lack of use. All these people can become physically fit by exercising using a pedal exerciser.
A pedal exerciser is a mini exercise bike used by people for inside workouts. It uses a pedal mechanism and doesn't have any handlebar or seat. It can be used at home, in the office, workplace or anywhere you want. However, when it comes to purchasing a pedal exerciser, there're certain things to consider. Below are some top things to consider when purchasing a pedal exerciser:
Things to Consider
1. Surface Area
This is the very first thing to consider. The surface area of a pedal exerciser determines your balance and stability. A wider pedal exerciser is the best choice. However, if you choose a narrow one, you might face the challenge of instability. Also, make sure the exerciser is designed such that it can fit under your desk or table.
2. Size
Make sure you check both the height and width of the pedal exerciser. If you choose a pedal exerciser that has a bigger height than its width, it may not be stable. In most cases, short and wider pedal exercisers are the stable ones. However, depending on your height as well as your preference, choose the right exerciser.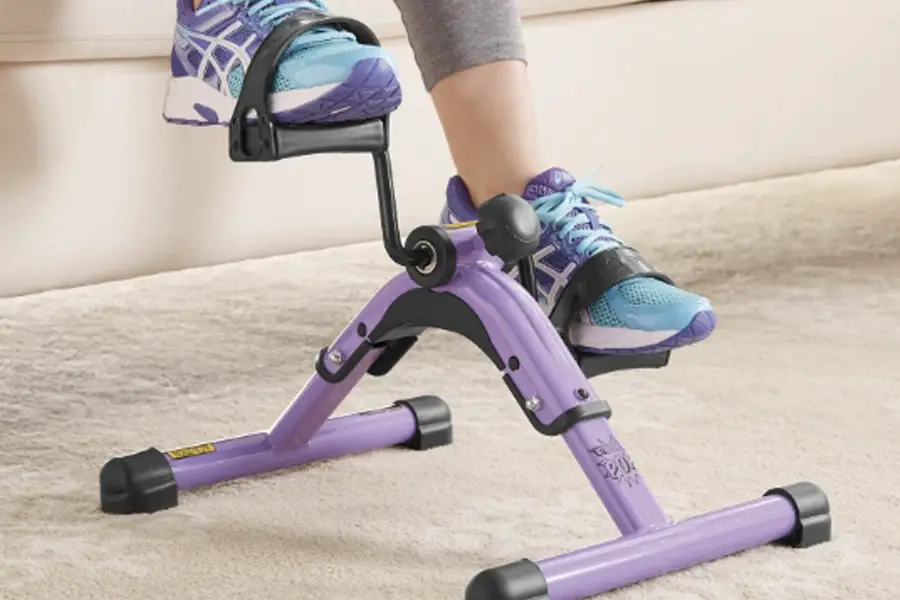 3. Quietness
Depending on the place you want to use the pedal exerciser, it's essential to consider its quietness. For instance, if you need one for office use, choose something that won't make noise and disturb others. The drive of a pedal exerciser and resistance system determines how quiet it is. Look for a pedal exerciser with a higher level of resistance.
4. Resistance
There're two types of resistance systems in all pedal exercisers which are the magnetic and direct contact resistance systems. The magnetic resistance system doesn't come in any way in contact with the disk, unlike the direct contact resistance system. However, the friction caused in the direct contact system causes two major problems. The first problem is wearing out of the pads meaning that you'll incur regular expenses in changing and even maintaining them. The other problem is the high level of noise produced. On the other hand, the magnetic resistance system doesn't touch the disk meaning that the pads won't wear out easily and also doesn't produce any noise. If you need a pedal exerciser with a high level of resistance, choose the one with a magnetic resistance system.
5. Digital Display
It's essential to choose a pedal exerciser with a digital display so that you can monitor workout values including the speed, distance, time and calories. You'll easily track your workout every time you use a pedal exerciser that has a digital display. Getting a pedal exerciser with a digital display can also help you set a target or schedule on how long you want to exercise during a specific time and at a certain speed.
6. Forward and Reverse Pedaling
Purchasing a pedal exerciser with bidirectional pedal motion is a good idea. Look for a pedal exerciser with both the forward and reverse pedaling. Studies show that the backward and reverse pedaling can accelerate the heart rate, thus reducing joint pressure.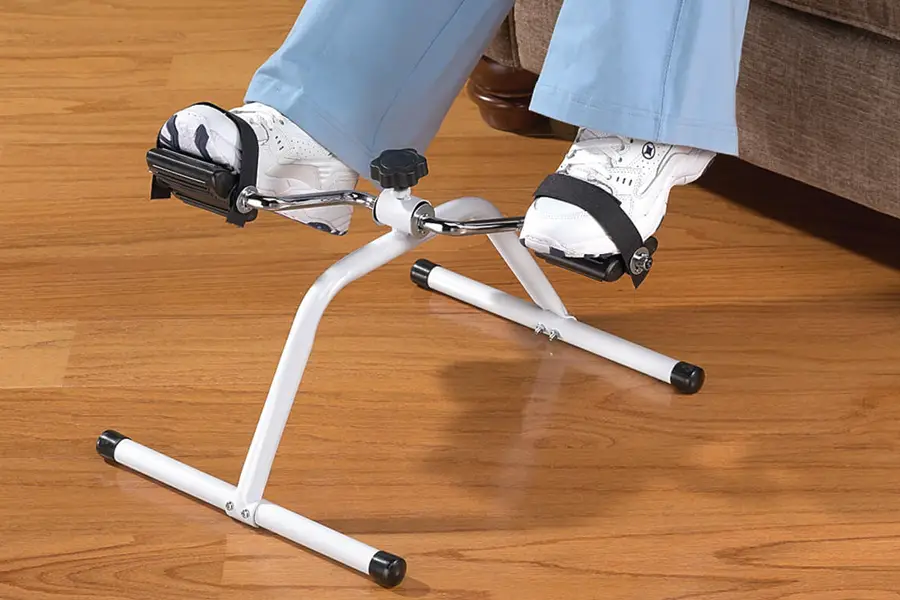 7. Smoothness
Everyone needs to stay motivated and feel comfortable when using a pedal exerciser. However, the common problem with most pedal exercisers is the jerky motion created when pedaling. Look for a pedal exerciser with a better jerky mechanism to avoid this problem.
8. Price
Pedal exercisers come in a wide range of prices. Depending on your budget, there're many pedal exercisers to choose from in the market. However, note that the more expensive a pedal exerciser is doesn't necessarily mean it's the best. There're cheaper exercisers that can fulfill your workout needs in a similar way like the expensive ones.
Conclusion
In conclusion, these are some of the top things to consider when purchasing a pedal exerciser. Make sure you check the warranty given by the manufacturer so that you can easily return it in case an issue arises. If you want to strengthen your lower or upper body, make use of a pedal exerciser.