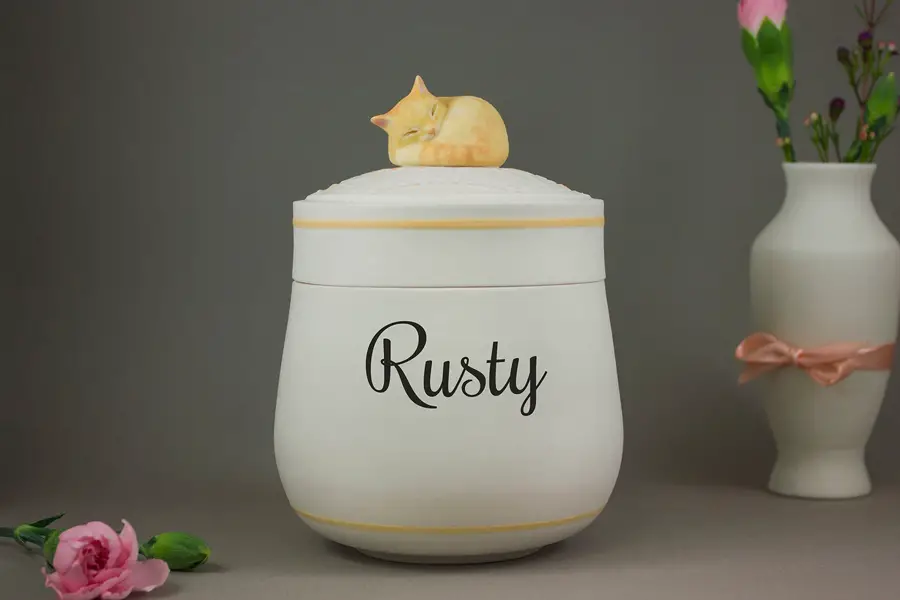 Pet Urn Reviews
Losing a beloved pet is an incredibly emotional experience, and these days it's possible to treat your friend to the same kind of memorial that a human would receive. Pet urns can be quite beautiful and heartfelt, and they make it possible to create a special place to celebrate the remembrance of your dog or cat forever. When picking the right urn, ask yourself a few questions to help narrow down your choices. First of all, where would you like to place the urn? If it is going to be visible, then perhaps something more decorative, with a picture of your pet on the front. What most reminds you of them? And, how much are you looking to spend? There are delightful handmade urns, as well as more affordable mass produced ones. Custom urns allow you to decorate with things that remind you of your furry friend. No matter what style you choose, you're sure to find something that helps you to celebrate the special creature that made their way over the rainbow bridge.
Most Popular Pet Urn
Always in My Heart
When we loose our cherished friend, it feels as though we want to keep them next to our hearts all throughout the day, and the "Always in my Heart" memorial locket does just that. This unique urn locket allows you to put a small amount of your beloved pet's ashes inside, to wear next to your heart. The locket is a beautiful piece of jewelry in and of itself, and is discreet. If you choose to share with others that the locket is actually an urn, then you may do so. But if you'd like it to be something only you know, then no one will be able to tell. There's a pewter-style finish to the locket, and a beautiful engraving that reads, "Always in my Heart". The touching card inside the box reads: "In Loving Memory – May the solid brass urn contained in this locket hold the ashes of your loved one, keeping their memory close to your heart and bringing you comfort."
Stunning urn locket
Hinged at the bottom
Reads , "Always in my Heart"
Comes with gift box and sentiment card
Gorgeous filigree heart
– Anthony Dawson
Best Overall Pet Urn
Peaceful Pet
This memorial chest from Peaceful Pet is a fantastic way to not only store your pet's ashes, but also treasures like their collar, favorite toy, and tag. The chest features a front pocket that allows you to insert a 5×3.5″ photograph as well. The handsome, mahogany color is elegant and fits into most decor. This chest is definitely large in size, so it's perfect for a big dog who had a lot of toys to keep. Even though the chest is not cheap, it's still much more affordable than personalized engraving on an urn. It allows you to customize how you will remember your pet without the extra expense. If you would like to add a plate to the piece, one great idea to save money is to head over to your local trophy shop to have one custom made for you. Due to the large size of the chest, this is also a great option if you have lost two dogs. Both can fit comfortably inside with still enough room for a tag or two.
A beautiful way to celebrate the life of your pet
Picture slot in front holds 5″ x 3.5″ photo
Stores ashes, toys, collars, and more
Rich mahogany color
Dimensions: 7″ length, 5″ width, 5.5″ height
– Anthony Dawson
Best Budget Pet Urn
Lotus Blossom
This breathtaking enameled lotus blossom urn with floral design brings to life the look of classic cloissone. Crafted in solid brass, this is one of the most elegant pet urns that you can find, and only adds to the decor of your home. The lid is threaded for extra secure storage. The design is small in size, and will perhaps work best for smaller pets that have crossed over the rainbow bridge. The fine finish gloss makes this piece really shine, and you will get years of pleasure from having the beauty of this urn in your environment, as a symbol and resting place for your beautiful pet. Please note, because of the rich craftsmanship of this piece, you will not be able to engrave it. Perhaps creating a stand-up plaque to sit in front of the urn is an ideal choice. A great place to put this is anywhere in your home where it can be enjoyed, as well as in the garden.
20 cubic inches
3.75″ x 3.25″
Great for pets under 20 lbs
Cloissone style design
– Anthony Dawson
Pet Urn Buying Guide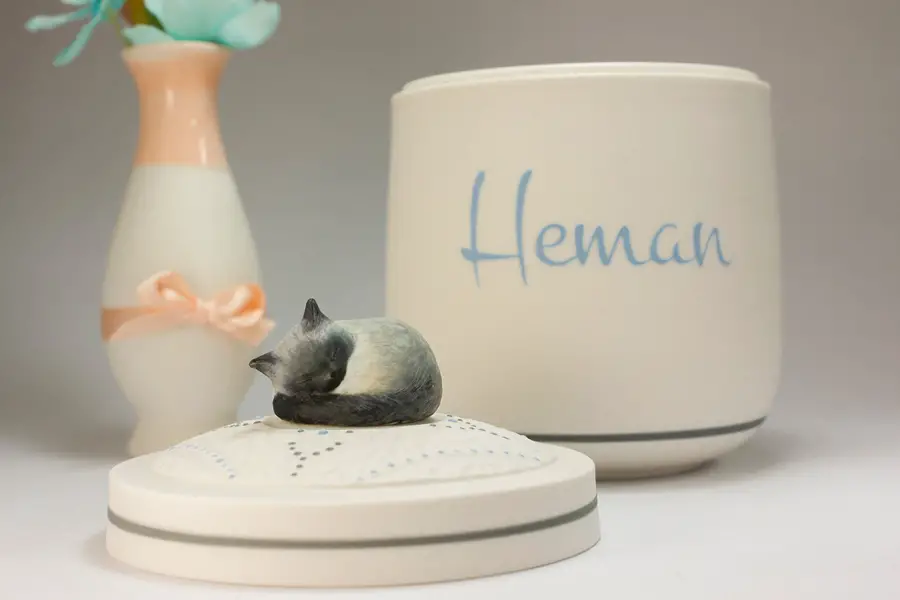 Your beloved furry friend is truly a special creature. Many pet owners want to make everything perfect for their pets even when it comes to their final resting place. This is the reason why the process of choosing and buying pet urns is such an important issue for many people.
Pet urns are not just storage areas to keep ashes. It is an everlasting and genuine tribute to honor your beloved furry friend. Searching for a provider of pet urns is a challenging task. Most veterinarians do not keep these in stock. Plus, if you live in a remote or small town, your options are very limited.
Step to Consider
The tips you'll find here will be helpful in evaluating pet urns that are available online.
Here are the three initial steps that you need to do to find the right urn for your beloved pet.
Step #1: You Have To Know the Seller
The store that sells urns should have enough experience in providing both related products and services. They should also operate according to standards and meet customer expectations. You need to do your homework in learning more about the company.
Here are some questions to ask:
How many years have they been in the cremation urns business?
Where is the location of their store or branches?
Are they a member of an organization of their industry such as the Better Business Bureau?
Are there testimonials from their customers?
Are there any complaints filed against them?
Visit the company's website to check information about them. Go to their "About Us" page. Contact them through email or phone and ask questions.
You can also check with Better Business Bureau to see if there are complaints about them for the last three years. Companies who are part of the program of the BBB Online Reliability will proudly post on their website the BBB seal.
You can check if their domain name is registered or verify the number of years they have been in the industry with the Secretary of State. This is a perfect way to confirm if a company is exaggerating their claims on how long they have been in the industry and how excellent their services are.
If basic information is not provided such as their location and contact details, you better think twice before you deal with them.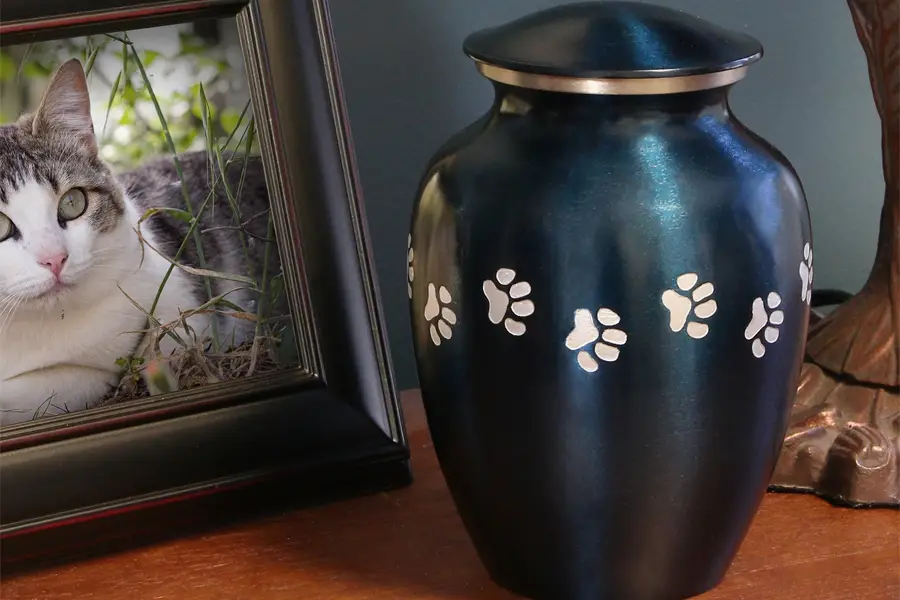 Step #2: Check The Company's Customer Service
Customer service is what makes a company on top of the game. No customer will go to a company that does not have excellent customer service no matter how great their products are.
As a customer who is going through a painful process of accepting the loss of a loved one, you would want someone that is interested to help you and not just sell you a product that you need at the time. Below are guide questions to ask:
Can the company be reached through email or by phone?
Can they provide concrete answers to your questions?
Did you receive a response for your inquiry within 24 hours or sufficient amount of time?
Try to call them and ask questions. It would be best to speak with them live to address your concerns during a very emotional situation and observe how they handle your call. This is the perfect opportunity to assess them and experience before actually making a purchase.
Keep in mind that you must be comfortable discussing with them your needs and requirements even you are just on the phone.
Step #3: Ask For A Guarantee.
Any customer would want a satisfaction guarantee especially at this time of sadness. If you have purchased a cremation urn and suddenly decide you do not want one anymore, you should be able to return it given that it is still in its original condition. Here are the questions to ask the company:
Are the cremation urns sold with guarantee?
Do they accept returns? What are their policies on returns or exchange?
Do they have restocking fee?
If you ordered a custom made or personalized cremation urn then it is reasonable that they do not accept a return. But, if it arrived with damages or the information was wrong, will they replace the cremation urn without any cost on you?
Read the satisfaction guarantee carefully that is posted on their website. Ask yourself if this is acceptable for you.
Factors for Consideration
Below are the factors to consider in buying an urn for your pet.
Budget
This is the first factor that you have to consider. Urns for pets come in different sizes, colors and shapes as well their prices. A simple urn will only cost you a couple of dollars. On the other hand, the most decorative urns can cost you hundred dollars or even more. Take note that you can buy a wonderful urn for a price tag that you can afford.
Purpose
What is your purpose of buying an urn for your pet? A biodegradable urn is ideal to use if you plan to bury your pet in your backyard. Biodegradable urns do not post any harm to the environment. If you wish to display the urn, a decorative one is perfect.
Type
The type of urn is essential for you to decide. Urns come in extra-large, medium or small sizes. There are also mini urns perfect for family members who want to divide the ashes of their beloved pet amongst themselves. The market offers a wide array that will suit your personality and preferences.
Personalization
There are many options available today if you would like to personalize the urn. For instance, the photo of your pet can be engraved on the external portion of the urn.
Convenience
The easiest way to get an urn is from a funeral home or a veterinary clinic. However, you need to check about the other fees that they charge such as mark-up costs and transportation charges. Most of the time pet crematory offers affordable urns. You can also opt to buy from online sellers with just a few clicks, you will be able to get the urn you want for your pet.
The above steps and factors are very helpful in buying a cremation urn for your beloved furry friend you just lost. Be guided and help get though the process of memorialization without the hassle.