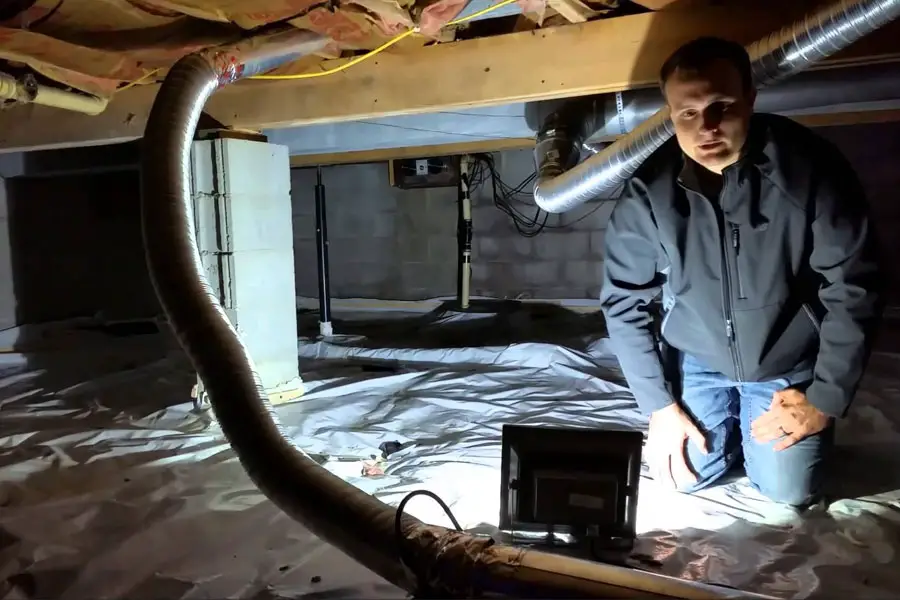 Portable Work Lights Reviews
Work lights are high powered lights designed to provide ample lighting to various work sites. They come in a variety of sizes and styles and use different types of light bulbs to provide illumination for a work site. There are several factors to consider when choosing a work light including: where you will put it, the size of the job, the lighting conditions of the job, the wind conditions at the site, hazards posed to the light, bulb efficiency, and heat emission. Portable work lights offer the advantage of not needing direct AC power, meaning they can go places that other work lights can't. Portable work lights can be attached to stands, hangers, or wheels to make them easier to move around and position throughout a work site.
Most Popular Portable Work Lights
Woods
Though not fully portable, the Designers Edge 500-Watt Double Bulb Halogen 160 Degree Wide Angle Surround Worklight is strong enough and bright enough for nearly any workplace scenario. The light is grounded with a 5-foot AC power cord, meaning it isn't quite as versatile as some of the more truly portable work lights on the market. However, the Wide Angle Surround Worklight looks, feels, and acts like an industrial-grade work light with its heavy-duty stand, light cage, and red paint job. The light uses two 250-watt halogen bulbs capable of emitting 8,000 lumens of light. Each bulb is housed in its own left/right facing head that light up to 160 degrees each, and each is powered on/off with a separate weatherproof switch. The light weighs about 5-pounds and measures 16 x 14 x 17.5-inches.
Heavy duty, wide angle work light with 160 degree heads
Two 250-watt halogen bulbs emit 8,000 of light
Wide angle light great for all-purpose outdoor and work usage
– Anthony Dawson
Best Overall Portable Work Lights
LOFTEK
To call the LOFTEK Outdoor PowerBank a mere work lamp would be a serious understatement. That's because its an entire portable power station, complete with LED flood lamp, detachable lithium battery, and ability to charge cell phones and other devices with its USB plug-in. The battery for the PowerBank detaches and can be charged via the included AC power adaptor or car power outlet charger. It then attaches to the base of the light stand, which features a 100W energy-saving halogen bulb. The stand itself is made of heavy duty steel with a 360-degree rotating swivel and padded carry handle. At a mere 2.5-pounds, the LOFTEK PowerBank Work Lamp is a great all-purpose light to keep in the car for emergencies, take camping, work in the garage, or for any other purpose where lightweight and high power illumination is required.
Portable work light with detachable/rechargeable battery with USB plug-in
Super bright 100W halogen bulb ideal for variety of work site and outdoor lighting needs
Compact, lightweight, weather-resistant, fully portable
– Anthony Dawson
Best Budget Portable Work Lights
All-Pro
For working under the sink, in the attic, outside in the dark, or anywhere light is needed but lacking, the LED225 Rechargeable – LED Mini Folding Worklight is the tool to have. The light folds and collapses on itself for the ultimate in space-saving storage and portability and can be opened from 0 to 230 degrees thanks to the friction-tension hinge, which allows it to free stand in a variety of positions on a variety of surfaces. The light also has two integrated neodymium rare-earth magnets that allow for attachment to most metal surfaces, including inside car hoods, garage doors, appliances, and more. The light also has a 360 degree rotating swivel hook for overhead/hanging attachment, which is great for illuminating an entire room from above. The LED225 Rechargeable – LED uses 80 long-lasting LED bulbs that are equivalent in power to a standard 60-watt incandescent bulb but with brighter light and less heat emission. The light also has reflective strips on the outside panels for high visibility when working on the side of the road or other hazardous areas, as well as a cushioned carrying handle with a simple on/off switch. The light uses Ni-Mh batteries and includes AC and DC charging adaptors.
Cordless, folding, rechargeable work light that stands, hangs, and magnetizes
Simple on/off switch, includes AC and DC charging cables
Uses 80 super bright LED light bulbs
– Anthony Dawson
Portable Work Lights Buying Guide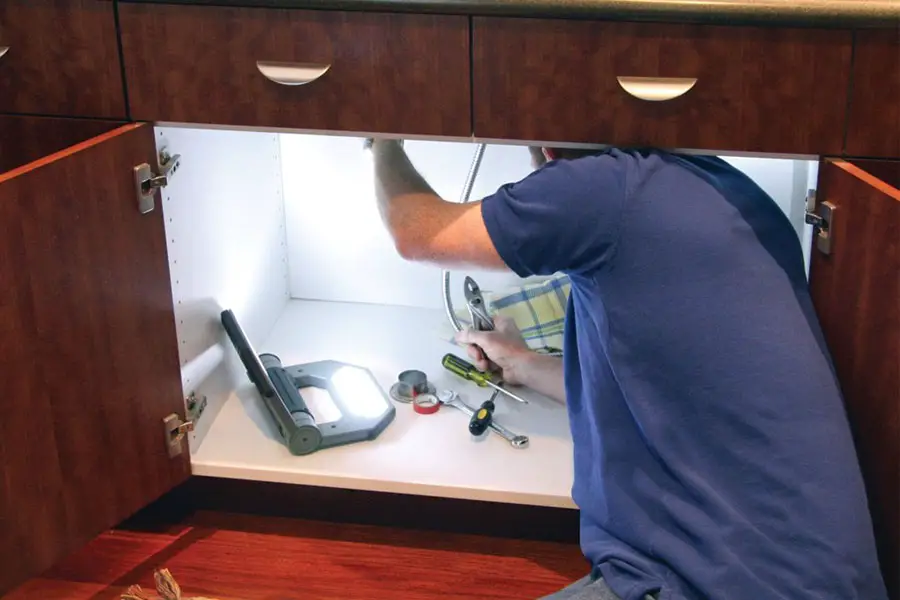 Modern portable lights can go where lights that require outlets can't go. Whether you use them in residential locations or any type of work place location or whether you need lighting indoors or outdoors, portable work lights are the simple, technology advanced answer. Portable work lights are available in different shapes and sizes and their brightness is varied. In order to choose the work lights that best fit your job, you need to know where and how you will use these lights. Portable work lights are highly favored in industries that include construction, industrial, mining, environmental, medical, transportation, mariner, utilities, and more.
Older versions of portable work lights, consisted of a socket with an incandescent bulb surrounded by a wire cage. Work lights are now portable as new technologies have designed them to be made brighter, smaller, and cordless. They are handily categorized into either a handheld or a standalone model, plus they are also grouped by the type of bulb or lighting mechanism they use. They provide more area illumination than larger standard flashlights and they are used efficiently in repair garages, factories, manufacturing plants, hangers, and construction sites.
Types of Portable Work Lights
Today's handheld portable work lights are designed with a narrow, cylindrical shape, which allows them to reach into smaller spaces. Their outer shell or case coverings and their light covers are made from durable and strong plastic, which is resistant and thick enough to withstand bumps and bangs. Handheld models use fluorescent tubes, halogen light bulbs, and light emitting diodes ("LEDs"). The rechargeable cordless models are a popular style because they can hold charges for several hours. Handheld portable work lights are equipped with hooks for hanging them wherever you need extra lighting and some models have magnets for attaching them to ferrous metals like steel and iron.
The standalone portable model work lights are generally manufactured with an S-shaped framework with a strong rubber grip. The lighting fixture is attached to the frame by a hinge and is designed to be flexible because it can be tilted up or down. Its casing and support frame is made out of a very durable, light metal and its lens are made from tempered shatterproof glass. The lighting mechanism used by this model contains halogen light bulbs, with high power outputs, which range from 150 watts to well over 500 watts. The standalone work light model is available in a cordless LED style and a retractable power cord style, with a power board for plugging into other types of equipment.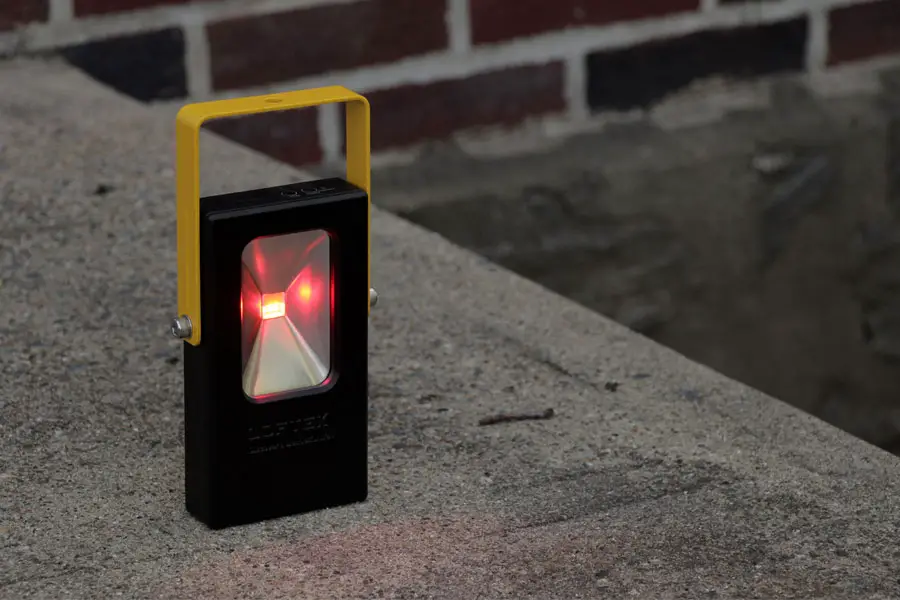 Usage of Portable Work Lights
Standalone models are also available in larger styles with tripods and foldout base legs, as well as a telescopic shaft. They are known as light towers and are generally powered by mains voltage (approximately 110 to 120 volts), either from a power source or a portable generator. Larger standalone work lights don't look like they are light, but they are, thus is their portability advantage. There are dual-head models with two lights that can be positioned to any direction. If you need one with a wide angle lens, they are available with a continuous arc of light that covers a wider lighting area. Construction sites use these large working lights or lamps when they are working well into the night and they use it to keep workers safe from on-site accidents. Search and rescue operations also use this model in their natural disaster work area, such as earthquakes, floods, storms, landslides, and other circumstances. Larger portable work lights like the towers, are waterproof and can withstand winds of 65 mph, while they extend to 8 feet or more.
Portable handheld work lights are best used in close-up environments like aircraft locations, auto repair garages, sewer locations, roofing, plumbing, etc. The cordless handheld models are great for inspecting enclosed spaces where an extension cord model would be cumbersome. Confined work spaces are some of the toughest challenges for lighting throughout all fields of industry. The portable lighting models are of regulation and compliant high quality, with most light encasements as explosion-proof, and small enough to fit through narrow openings and tight spaces. Construction sites employ many models for their working environments, as well as using them to serve as lighting until technicians established electrical services. Firemen, rescue workers, and first responders enjoy using handheld, portable work lights because they can be hung outdoors from trees, bushes, cranes or anywhere and they can also be clamped onto objects.
The fun part of modern, portable work light is the technology of using them with a programmable remote. Remote control switches are also designed to be used in varying indoor and outdoor work environments due to their multiple frequency settings. They are heavy duty wireless controls that are shaped and sized to be used easily using gloves. Also, many of their button models, actually glow in the dark, emphasizing their keypad face. Workers can wear their remote control equipment because they can be outfitted with a belt clip. Remote control work lights allow workers to rotate and tilt the lights to varying degrees to beam focus on their landscape areas.
Portable work lights are worth the investment, especially with technology driving their creations. They are priced depending upon the work that they are asked to accomplish, from moderate range to high end. Work lights that are portable are designed to be a part of the "green" movement with bulbs that are cool to the touch and safe to be around all day long. Their innovative lighting mechanisms provide glare free environments and reduced shadow lighting to make work sites safer to work in and easier to read and judge each work project.
Many models are powerful enough to light up acres of surface area. They are durable enough for all work sites and portable enough to fold up, often in their own suitcase, for easy storage. They provide uncompromised safety and performance by combining their technology to include all environments and contaminants, as well as being manufactured to withstand rugged work environments, yet they are energy efficient to use day and night.
Portable work lights are non-conductive, non-corrosive, and are available in various advanced paint coloring. The only negative comments on portables, involves the minor assembly that certain models require, followed by replacing certain halogen or LED bulbs because of the expensive tag they carry. Portable work lights are available on many home improvement retail stores, as well as popular Internet consumer sites, like e-Bay and Amazon with succinct product descriptions.