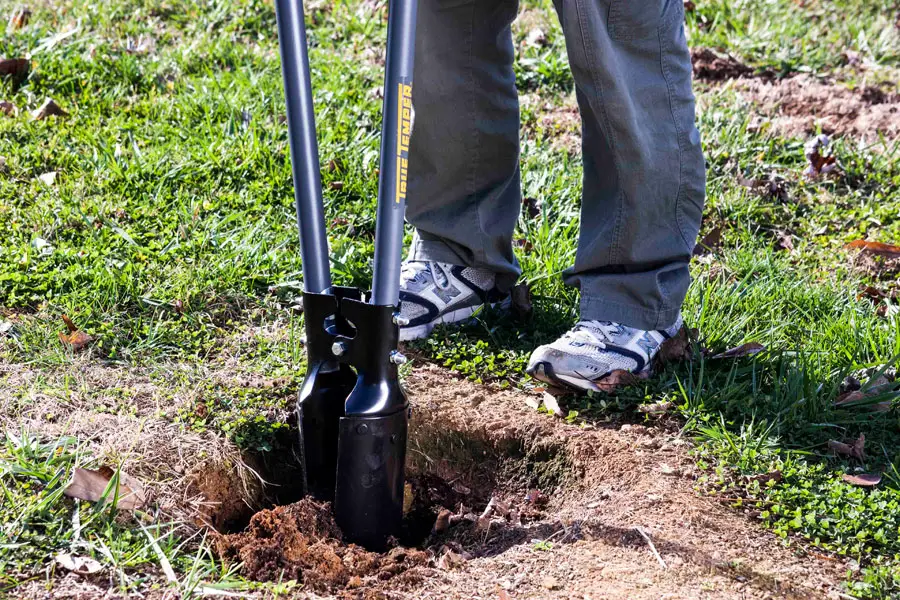 Post Hole Digger Reviews
Post hole diggers are a tools used to create narrow holes in the ground to then install posts for fences or signs. There are a few different kinds of post hole diggers available, and each is designed to dig more or less the same type of hole. Some can puncture the ground in an open position until the blades are covered by the ground, then the digger is pulled up and apart to close the digger and grab and pull out the soil that has been loosened. This procedure is repeated until the sufficient amount of soil is removed and the hole is ready and big enough for your post to fit in. Another, slightly easier type of post hole digger is called an auger. These can create much more depth and the hole can be dug as deep as the shaft forming a much neater hole that is well defined. Using post hole diggers lets you plant your posts or signs in proper holes with less hassle and effort than manually making the hole.
Most Popular Post Hole Digger
The AMES Companies, Inc
This post hole digger is made with a 29-inch fiberglass handle with grips on the end for ease of use. Using its innovative design the blades are allowed to close tightly which in turn removes more soil for a better and faster result. The 40% decrease in the handle travel means you have less effort when using it while still giving you the desired outcome. The product features a 14-gauge steel blade that delivers a tight and efficient performance when removing the soil, creating little mess making for a tidy hole. As the blades are so sharp the tips pierce the ground sleekly and professionally creating a clean cut hole for your post to be placed into. When the points are spread they come to 7.5-inches, the average size for fencing or sign posts. Ames True Temper 1711900 Dig EZ Fiberglass Post Hole Digger has been designed to offer minimal effort yet maximum results every time.
The blades close together tight for upmost removal
Sharp tip for easy puncture of the ground
Handle travel is decreased by 40% for minimal effort
– Anthony Dawson
Best Overall Post Hole Digger
Seymour
The Seymour 59-inch Promotional Post Hole Digger has carbon blades made of steel that allow for easy digging when making post holes so you can transform your garden or lawn with a do-it-yourself fence or gate. The 59-inch handle is made from hardwood and has heavy-duty, corrosion-resistant carbon steel blades. This construction means you're getting a strong and reliable product that will do most of the hole digging for you with minimal effort on your end. Its main features are the square cut handles, which give more strength at the point of the handle that has the most pressure when in use; they are also double bolted to yokes for even more strength. The blades are triple riveted for long life span and are extra sharp for quick and clean digging.
Hardwood handles that are square for added strength
Blades are replaceable, double-bolted and triple-riveted for long life span
Clear head lets you see what you're doing
Carbon steel blades cut through dirt with ease and precision
– Anthony Dawson
Best Budget Post Hole Digger
Union Tools
This Union Tools 58 Inch Steel Post hole Digger has a unique handle that prevents you from hurting your knuckles when digging the holes. The handles are offset allowing a full foot deeper when digging the holes, more than a standard post pole digger can usually achieve at a whopping 5-foot. The steel blades come readily pre-sharpened and cut through the ground like butter, and since the blades are welded to the shaft they obtain extra strength derived from the user's manual force. This post hole digger has a remarkable design that will not rust due to its powder coat; it can be kept clean without any high maintenance. Union Tools Post Hole Digger is virtually unbreakable due to its design and shape and comes with a lifetime warranty for extra confidence and reliability.
Has a narrow handle for productive digging
When spread offers a 6.5 inch blade
Blades made from 14 gauge hardened steel
Provides professional hole digging results
– Anthony Dawson
Post Hole Digger Buying Guide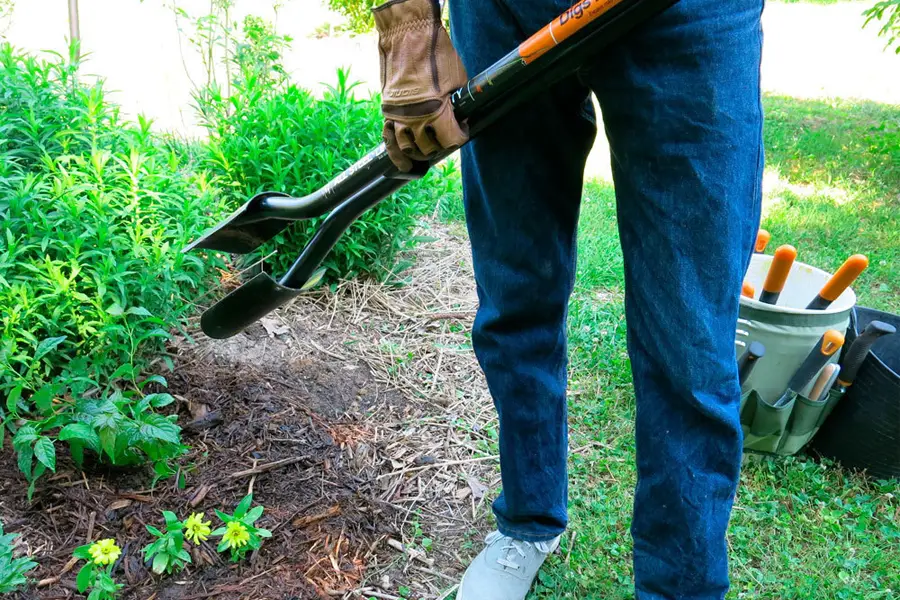 A post hole digger can be a fantastic addition to your toolbox, and it can make your life in the backyard a little easier. It is a tool that allows you to dig deeper and with a lot more precision than a spade. The great thing is that a post hole digger will not burn a hole in your pocket and require a lot of money. Whether you're hoping to install fences and signs on your garden, plant trees or shrubs in your backyard, you'll undoubtedly appreciate having a post hole digger at your disposal.
Do I Need a Post Hole Digger?
Digging holes with a shovel can be strenuous and time-consuming. Not only can it damage your palms, but imagine the number of hours you would need to spend to finish the entire job. If you have a backyard where you plant trees, put in fences, or set a birdhouse on a pole, then a pole digger is sure to help make the task quicker to finish. Also, it can help save you money since you don't need to resort to leasing heavy equipment to do your dirt digging job. What's more, it could spare your body from backaches and blisters.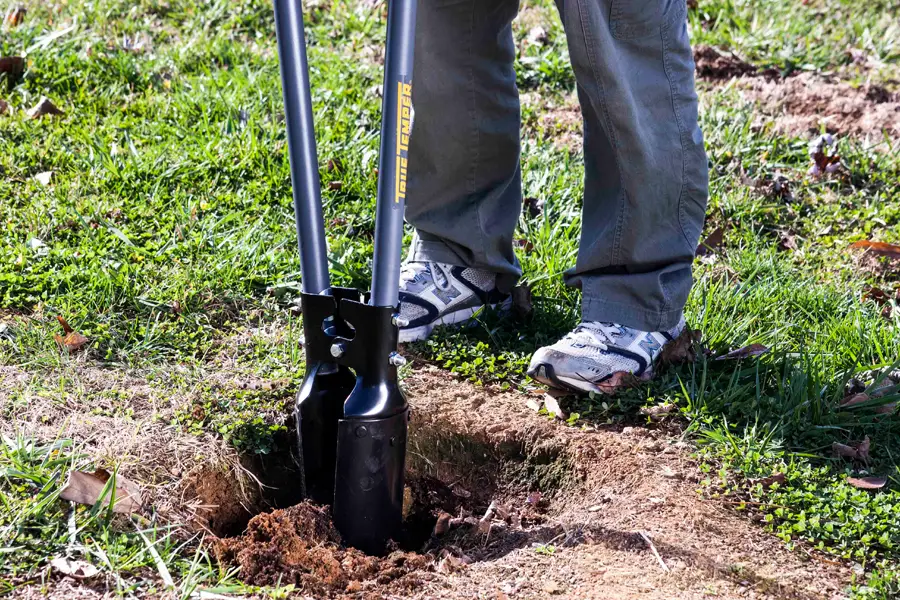 Types of Post Hole Diggers
Whether you are willing to use brute force or might prefer a little mechanical help, there is an option that will do the job for you!
• Manual
Manual diggers are a scooping mechanism that only requires a small amount of effort. They are excellent for mild to medium-level digging. If you are looking to plant a tree or shrub, stretching your irrigation trenches, or constructing a fence, a manual digger will work nicely for your demands.
• Gas
If you have a bigger hole that you need to dig, or rugged soil, you could think about a gas post hole digger. These are basically handheld augers that bore a circular hole. They will readily cut into the toughest clay. Drilling out your post holes for your fence is going to be a breeze with a gas digger. Additionally, a gasoline version is your very best pole digger for rugged soil, as it generally has sufficient power to move stones out of the way.
• Electric
Electric versions are quite like gasoline versions, just minus the gas fumes that are damaging if you breathe them in all day. These are excellent if you're close to an available energy supply. And they tend to operate considerably quieter than their gasoline counterparts. But if you're installing new fencing around the outer reaches of a multiple-acre home, you might find it challenging to bring electricity to the work location.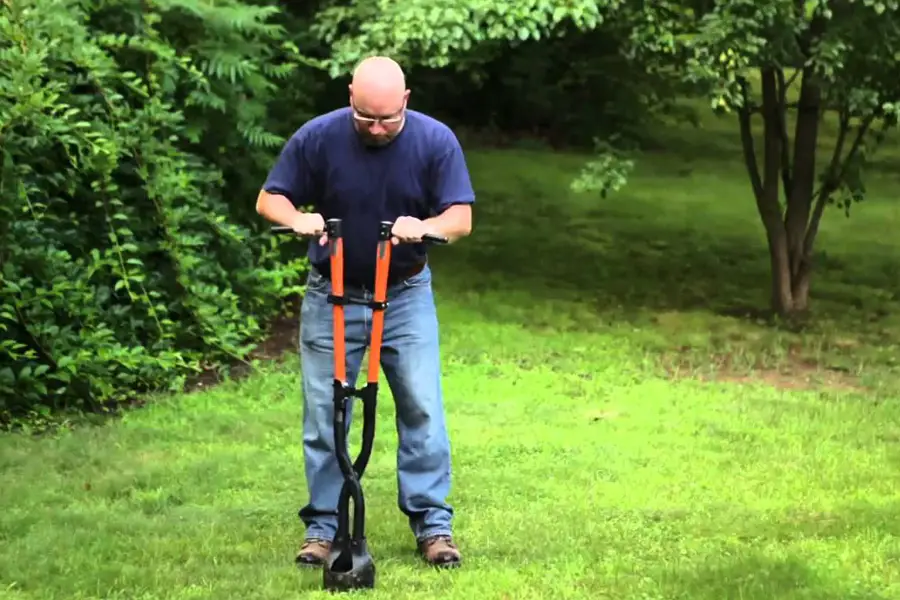 Features To Consider Before Purchasing
Manual Post Hole Digger Features
Manual Post hole digger features piece of gear; there is a couple of items to search for. The grips of the post hole digger are the essential matter to think about. While older diggers have wooden grips, these can get weaker with age and crackdown. Top quality diggers are accessible with ceramic handles which are reinforced for extra strength. This can be critical if you are going to be moving through rougher or rockier soil, as the grips are what gives the leverage required to dig. Some grips have a modification for their endings which lets you bring them together carefully with no knuckles bursting together. Others are direct. Either choice works, but you should be sure they are hardy enough, to deal with the job.
Gas Post Hole Digger Features
Without a reliable motor, a gas post hole digger is not likely to do what you would like it to do exactly. The better choice is a two to three horsepower motor that has sufficient power to get the job done. In case the digger you are looking at is a lower-powered engine, then I don't suggest it. Even the drill, or even the bladed piece that attaches to the engine, has to be assembled of high-carbon metal. Anything else might be a liability, since it may snap and cause harm to you or your post hole digger if it strikes something substantial. Most gas-powered pole hole diggers have interchangeable augers available in sizes from two ″ through the 10-12″ diameter, determined by how deep you want to dig.
Electric Post Hole Digger Features
Nearly all electric post hole diggers possess a 1200W motor. Anything besides this power will not be productive. I've yet to locate a cordless electric pole digger that works effectively. The versions I would suggest all have electrical cords attached, typically short. Be sure you have an expansion cord that may deal with the energy demands of your digger, in addition to a nearby power supply. Anything far away from a power source will probably need gas or manual post hole digger.