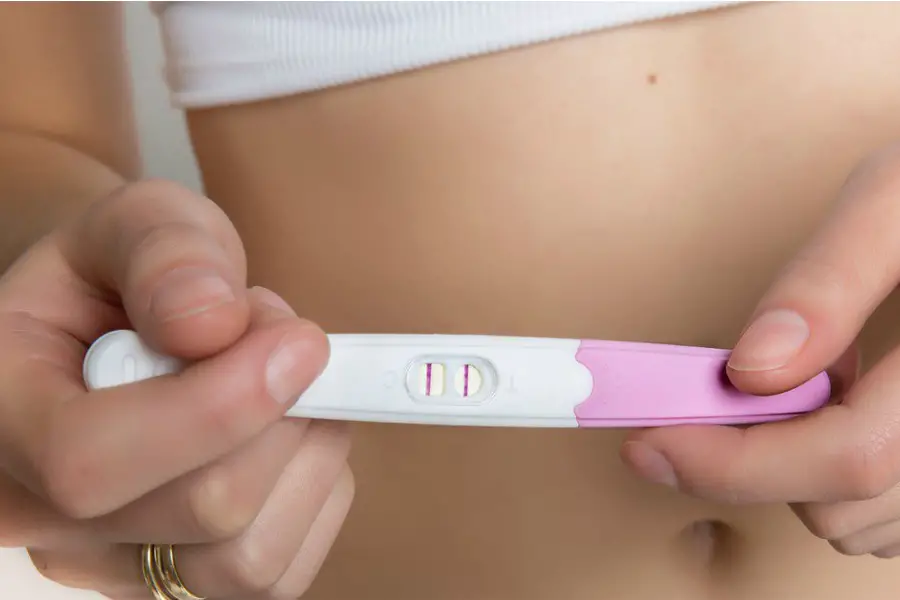 Pregnancy Test Reviews
There are a whole host of feelings that a woman can experience when taking a pregnancy test: fear, excitement, confusion, hope. What a woman should absolutely not feel is suspicion that the test isn't accurate. We've all heard horror stories of a woman getting a positive result on one test and a negative result on another. There are also those who buy a number of different tests from different brands so they don't trust any one reading. You really shouldn't have to do this with the modern technology on the market. Ideally you should trust that whatever test you take is telling you the truth. Finding the most accurate test is about science, and which brand of testing kit is backed by the most innovative research and understanding. There are definitely some tried and true brands out there that should be your go-to. It's a bit more costly to use these brands, but there's no doubt that you would opt for the accuracy.
Most Popular Pregnancy Test
Clearblue
Clearblue offers a traditional pregnancy test here that works at an advanced level to detect exactly what is going on inside your body. It's easy to purchase this test over-the-counter, and is traditionally used to detect hCG in the urine. The "Weeks Estimate" is an added bonus to this test, and it can detect pregnancy for up to 4 days before your period. What you're getting here is not only an accurate test, but also a sense of how many weeks it has been since your last ovulation. This is a big help in terms of doing the math and figuring out the truth of what's going on with your body. This brand, as always, is the #1 recommended by OB/GYNs for its remarkable pregnancy and ovulation tests. Another fine feature of this test is that it tells you in words whether you're pregnant or not, as opposed to fuzzy lines or dots. It's much more clear when you see the words "pregnant" or "not pregnant" right there on the screen. You can also get results 5 days sooner than most other tests.
#1 recommended brand by OB/GYNs
Tells you in words whether or not you're pregnant
Get results up to 5 days sooner
Added Weeks Estimator feature
– Anthony Dawson
Best Overall Pregnancy Test
First Response
As early as 5 days before your missed period, First Response can detect if you're, indeed, pregnant. This is a more traditional test, but still trumps many others in accuracy, including digital-read tests. It's 99% accurate at detecting pregnancy, and so easy to read the results line. It seems like you can't go wrong with First Response. Gone are the days where you had to wait for your missed period to take a pregnancy test. Now you can anticipate that something has happened and know the truth as quickly as possible. This particular kit comes with 3 pregnancy test sticks, as well as detailed instructions in both English and Spanish. The benefits of using a highly accurate, more traditional test is that it's so simple to use, and there's very little room for error. There's also no appointed time of day where you should take the test. Anytime is a good time to put your mind at rest and know what's going on. This test is not as cheap as some other drug store brands, but for the added expense you're getting added peace of mind.
Box includes 3 pregnancy tests
Can detect pregnancy hormones up to 3 days before period
99% accurate in lab testing
Test can be taken any time of day
– Anthony Dawson
Best Budget Pregnancy Test
PREGMATE
PREGMATE finally offers a sensitive answer for those who need a traditional urine pregnancy test. In reality, the more sensitive the pregnancy test, the more accurate your results will be, and that's why Pregmate is one of the leaders in creating the most precise detections possible. The last thing any woman, or man, wants to be worried about is whether their test is accurate or not. The results are important on so many levels, and that's why the extra sensitivity of this test goes a long way to add that peace of mind that everyone needs. Pregmate is remarkably affordable, and outperforms some of the expensive tests you'll find at the drug store. There's a nice clear line that indicates whether or not you're pregnant, so there's no guess work to be done. Also, dependent upon how far along you are in your pregnancy, the line will get darker and darker, giving you a more accurate picture of time frame. All in all, this test is a bargain and offers the accurate results that you need to know the truth about what's happening in your body.
The most sensitive home pregnancy test on the market
Can detect pregnancy one to two days before other tests
Completely reliable and accurate
Very easy to use and understand in the privacy of your home
– Anthony Dawson
Pregnancy Test Buying Guide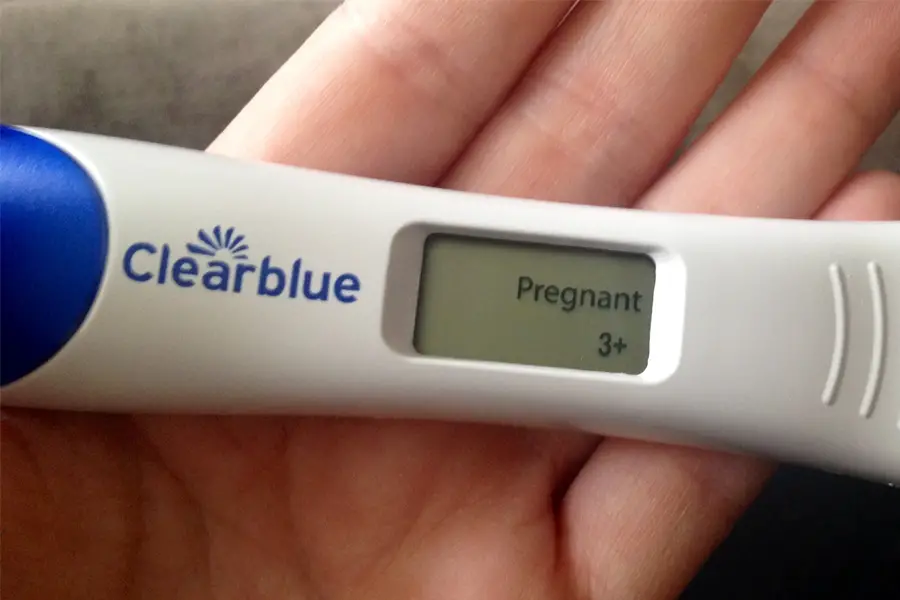 If a woman wants to know if she is pregnant, she should take pregnancy tests either through her urine or blood sample. The test measures the amount of the pregnancy hormone or hCG (human chorionic gonadotrophin) in the body.
Pregnancy tests can be done through the common method that most women take, home pregnancy test kits, and through standard tests that one can acquire from hospitals. Using a home pregnancy test is the easiest and fastest way to get results because they usually appear within a span of three to four minutes. As such, this is used by women as the primary way to determine if they are pregnant. The standard tests offered by hospitals, urine or blood sample and ultrasound, is commonly sought as the second step or the method that will confirm the results from the pregnancy test kit.
Kinds of Pregnancy Tests
There are various kinds of pregnancy tests that can be purchased in a pharmacy. They come in strips, sticks, or kits.
Paper Strips
In the packaging, there is only one thin strip of paper which is printed with the proper indication for where the urine sample should go and where the results can be found. To use, a urine sample is placed in a cup or small container and the strip is dipped until the indicated height for about ten seconds. Results will then appear within three minutes.
Kits
A pregnancy test kit contains a dropper and the strip where the urine sample should be placed as well as where the results are displayed. To use the kit, take a sample of urine in a clean cup and drop three full drops into the indicated area. Wait for the result to appear in three minutes.
Sticks
In a stick, the result area is displayed in the middle and the other half is an absorbent tip where urine should pass. This test often requires the user to pee on the stick for exactly five seconds. The result will then appear in three minutes.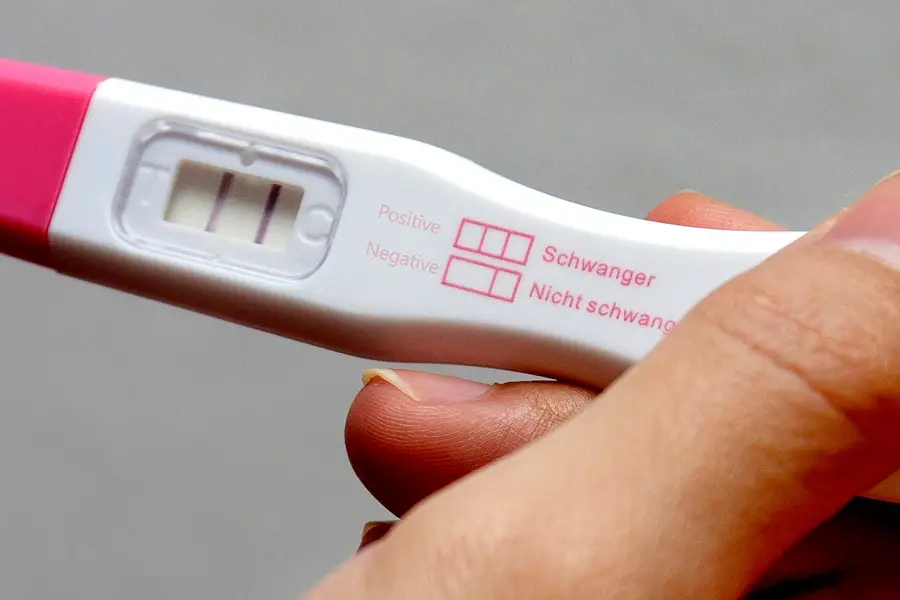 Choosing a Pregnancy Test
Whether the pregnancy test is done using a stick, a paper strip, or a kit, results will still be the same if the procedure is done accurately. In most cases, women choose to use more than one pregnancy test to ensure accuracy of result. Aside from different kinds of tests, some women also use different brands, from the standard cheap kits to the more expensive brands.
In terms of accuracy and the product's safety from defects, a kit is the best option. Compared to strips which are just thin pieces of paper that can easily bend or tear, a pregnancy test kit is sturdier as the chemical strip is safely enclosed in a solid plastic case. Additionally, it comes with a dropper which will make sure that the urine sample is enough to display results. This isn't quite the case when it comes to a pee stick because the absorbent tip might not absorb as much of the required sample.
Also, as a general rule, buy a test that is priced somewhere in the middle of cheap and expensive. This way, using a product that is low quality or too expensive for its use can be avoided.
Reading the Results
As previously indicated, most pregnancy tests display results within three minutes. Once the exact urine sample is placed on the indicated area, the color of the strip starts to change and a pinkish shade travels to where the results can be seen.One line will appear and if the result is positive, a second pink line will be displayed. However, that is not always the case as other factors may show a different result. More specifically, there are approximately four test results that can be observed.
Two lines. One line for C or control line and another line for T or test line. This shows a positive result which means that the user is pregnant.
Only one line for C. If the test shows only one line on C, the result is negative or not pregnant.
No line. If the result does not show any lines even after the specified waiting time, the test is invalid. This may mean that the sample was not enough to display any result or it may be too diluted especially if the user drank a lot of water before taking the test. In this case, the test should be taken again and the user must be more meticulous with placing the required urine sample.
Only one line for T.If the test result only displays a line for the T or test region, this is considered invalid. The test may not have been taken properly or there may be a product defect. In this case, take another test and carefully follow the steps. If the same invalid results display, try a different pregnancy test.
Aside from the typical chemical strip that displays two colored lines, there are also pregnancy tests that display a more direct result. In these types, if the result is positive, a pink plus sign is displayed. On the other hand, a pink dash or minus sign is displayed if the result is negative.
When to Take a Test
When is the best time to take a pregnancy test? The most appropriate time to take it is five days after intercourse. The reason for this is because normally, the lifespan of sperm inside a woman's vagina is five days. Hence, sperm can fertilize an egg within that span of time. Therefore, taking the test on the sixth day after contact will give the most accurate result.
In order to get a precise result, it is also suggested to take the test during the woman's first pee in the morning. At this time, urine is more concentrated, so the sample will contain the most number of hCG, if at all present.
Moreover, if a woman's menstrual period has not come as normally scheduled, she should take a pregnancy test especially if contact was made in between periods or during the ovulation period. In this case, most women take the test seven days after the missed menstruation.
Finally, for sexually active individuals who do not practice protected intercourse, it is suggested to take pregnancy tests on a regular basis. That is, five days after each unprotected intercourse.