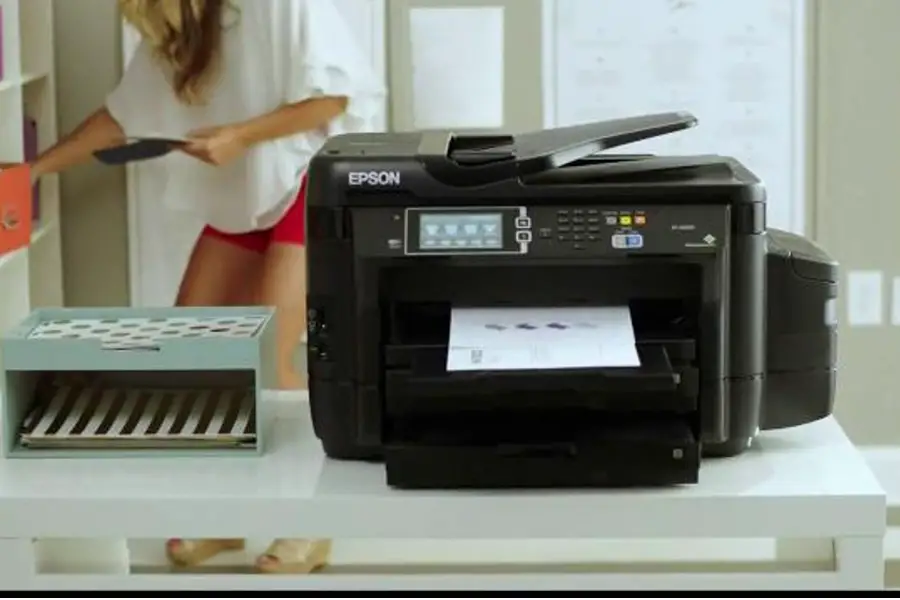 Printer Fax Machine Reviews
Printers, copiers, scanners, and faxing machines are all equipments that are essential in any type of setting. These are important for large and small business alike. You will even find them at homes used for personal needs. As technology advances we rely more and more on these equipments. So, what better than to own one machine that can do all three tasks? Multifunction printers not only saves you space but it is also more affordable, and it is great at saving energy. There are a few things to consider when selecting the right type of multifunction printer. Such as, speed, resolution, cost of ownership, and resolution. Below are our top three best options.
Most Popular Printer Fax Machine
Brother
This extraordinary multifunction machine was designed for the high demand that comes with a medium to large business. It comes with high quality laser printer output for a crisp and clear document. It copies at up to 15cpm and it was manufactured to use a high yield toner to help you reduce your cost. Not only does the manufacturer think about saving you money, but it also takes into consideration the importance of the confidentiality of your documents. Therefore, you can control who can receive your faxes by making it password protected. Finally, it comes with two trays, a front tray that is designed to hold up to 250 sheets for high capacity, and an optional tray that can be used for a different size paper, so you do not have to worry to load as needed. Can be setup as a standard stand-alone configuration, or on your network
Fax Modem 33.6K bps (Super G3) with a 3spp speed
Front tray holds up to 250 sheets
Second tray is sold separately
Resolution for all outputs 600 x 600 DPI
Allows you to save 132 numbers in auto-dial
– Anthony Dawson
Best Overall Printer Fax Machine
Epson
This elegant and compact multifunction machine is designed to help you work efficiently and effectively. It is compatible with an array of operating system so you will be able to set it up with no problem. Epson has designed it so you can use the printing and scanning options from practically anywhere you are. It comes with a 2.5″ LCD control panel to allow you to navigate your options at ease. You have the option to either wireless connect to your network or use Ethernet connection. It has a 30 sheet feeder and it prints at a 9 ISO ppm for black and white, and 4.7 ISO ppm in color. It comes with four ink cartridges to give the best quality printing, copying, and faxing experience.
Can print from SmartPhone
Fax speed: 3 spp (33.6 Kbps)
Color print resolution: 5760 X 1440 dpi
Scanner resolution: 9600 x 9600 dpi
Compatible with Windows XP; Windows Vista; Windows 7; Windows 8; Mac OS X 10.5
– Anthony Dawson
Best Budget Printer Fax Machine
Canon
This all-around machine provides you with excellent laser output. It is manufactured to meet the needs of home offices and small businesses alike. You will be amazed at how quiet this machine works with a simple touch of the quite mode button. This allows you to work and not disrupt anyone around you. It comes with Ethernet connection to allow you to easily network. With this feature you can share your documents without any hassle. It prints and copies at the amazing speed of 24 ppm. It has a tiltable 5-line LCD control panel that enables you to navigate through the different options with ease. Finally, this incredible machine also allows you to scan and fax without having to worry about the cost of energy because it is Eco-friendly and it only uses 1.3 watts in Energy Saver mode.
Eco-friendly copying options
Front loading cassette holds up to 250 sheets
Multi-purpose sheet tray
Single Cartridge System makes replenishing easy
Fax resolution is up to 200 x 400 dpi (super fine)
– Anthony Dawson
Printer Fax Machine Buying Guide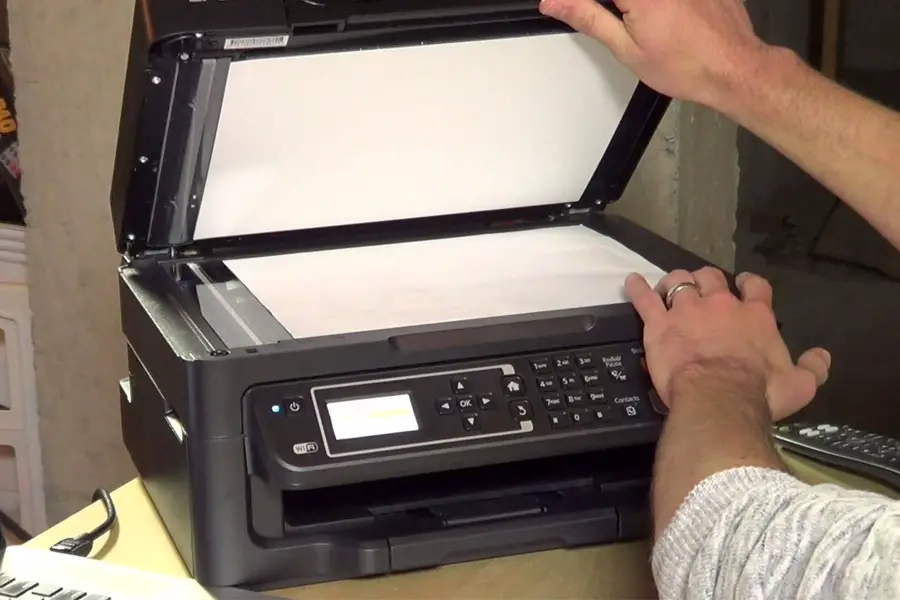 What to Look for When Buying Printer Fax Machines
Printer fax machines also known as facsimiles are one of the most indispensable office supplies because of its efficiency. Though technology have changed and improved over time, the essence of fax machines remains not to be outdated. In schools, offices, business centres, and other industrial and corporate places, fax machines have become the equivalent of emails because they are used to send documents; the difference is that they sent over the phone lines, thus making it easier to transfer any documents anywhere in the world. If you are planning to buy your own printer fax machine, there are a couple of things that you should always keep in mind.
Know What You Need from A Printer Fax Machine
There are several types of printer fax machines which provides the basic service of sending documents over phone lines, however there is a distinct feature in every type of fax machine and you should know what specific feature you need and what suits best for your usage. The laser printing technology is one type of a fax machine which offers the best print quality and highest resolution because it makes use of static electricity.
Another type is the light emitting diode (LED) printing technology. This one has more features than the laser printing fax machine because it has a small array for LED's which uses smaller dot size to ensure compactness and crispness of texts and images. The smaller dots also guarantee accuracy of the minute details of the image. And because of the high quality light sourcing emitted by the diodes, the accuracy of the location and position text and image is assured. And just like the laser printing technology, it also provides for a high-speed printing.
There is also the inkjet printing technology which is best known for its advantageous feature of quiet operation. You do not want to print plenty of documents while your facsimile screeches like tires the whole time so inkjet printing is recommended to be used in any institution or corporation. Aside from its quiet operation, it has also the capability to produce more accurate and crisp colored images at a lower cost because it has an ink saver mode which the user can use at chosen, needed times.
The thermal printing technology is also one type of a facsimile which is popularly and widely known in all business and school establishments today. It uses heat to transfer an image to the paper and this is done by heating a thermo chromic paper. Thermal printing uses a thin ribbon with a thin wax coating like the receipts they give on department stores and food chains. Over time, the printed texts and images in the thermo chromic paper will slowly fade which is one of the disadvantages of thermal printing technology. But if you only need a fax machine which could deliver to you a timely information which you would not need few days or weeks from the time of printing, then this printing technology is best for you.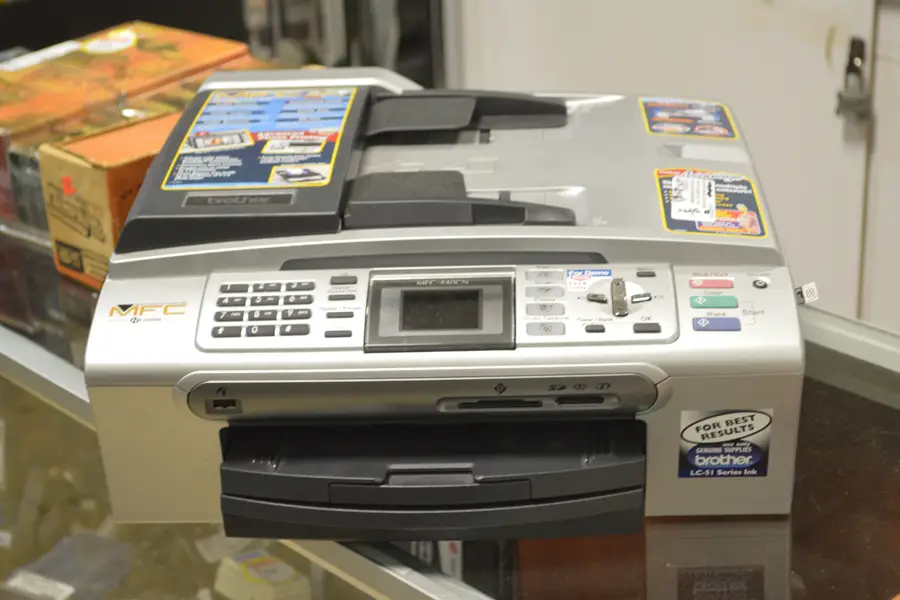 Transmit Speed
All types of fax machines have a transmit speed which makes them distinct. Always remember to choose the one with the fastest transmit speed so as to save time, energy, power and ink consumption. The transmit speed of fax machines are measured in kilobits per second (kbps). Usually, it takes a fax machine to transmit messages on a page from 6-15 seconds and there are even faster transmit speeds than the ordinary, which on one hand is more expensive. But if you are looking for efficiency, then go for the fax machine that offers the fastest transmit speed. But if you are not always in a hurry or in a rush, then the common fax machine is for you. As always, you have to know your needs and how you will use your equipment.
Onboard Memory
On worst times, you will run out of paper while the printing is going on and then you panic that the information delivered and transmitted will be erased along with the halt of the printing process. However, this should not be a problem when you have a fax machine which has an onboard memory of at least 8GB. A fax machine with such memory could store up to 500 pages of information so you do not have to go hysterical that the important data will not be printed anymore.
Pages Per Minute
If your business, establishment, or institution is the kind which receives loads of facsimiles every day, then you should choose for a fax machine which would print more pages every minute. The more number of pages that could be printed per minute, the more your service becomes time-efficient, not to mention energy-efficient as well.
Speed Dial
This feature is very important and should be kept in mind when buying a fax machine. With the hundreds of phone numbers in transactions, you cannot memorize them all, or you could memorize some numbers but accidentally clicks one wrong number. So, for accuracy and efficiency, make sure that your fax machine has a speed dial button which could store hundreds of numbers, and could register a specific number at a single push of a button.
Broadcast Ability
This is a very important feature most especially in very busy businesses which needs to do multitasking every single time. The broadcast ability enables a fax machine to fax a document to several different fax machines at the same time. This feature will not only help in saving time for the delivery process but also ensures that all the needed transactions are done in just one sitting, therefore paves the way for easier control and supervision.
Duty Cycle
The duty cycle of a printer fax machine refers to the number of pages the fax machine can hold and accommodate within a month. So, you need to look for one that could hold at least 10,000 pages a month.
The printer fax machine features mentioned above are the basics that you need to look for in a fax machine. Fax machines are very important in transacting business so you need to buy one that offers the best efficiency in cost, time, and energy.