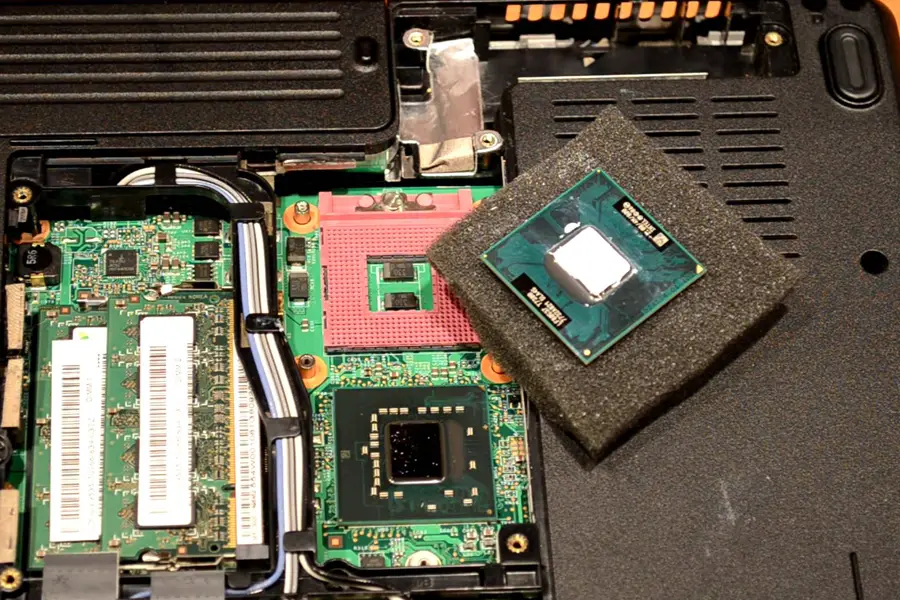 Processor Reviews
For those who are looking to seriously upgrade their computers, or even build one from scratch, the most important component is the processor. It's considered to be the brain of the computer, and controls most of the elements governing how your device functions. From Excel spreadsheets to gaming, the processor is the wizard in the background that is making it all happen, and determining how fast. Like with most things in life, you really get what you pay for when it comes to a processor. That's not to say that you can't get a decent processor if you're trying to be thrifty, it just takes a lot of shopping around to find a good quality one at a reasonable price. So, when it's seriously time to upgrade your CPU, do your homework, and make sure that you're finding a good chip that is going to enhance your digital life in a positive way.
Most Popular Processor
Intel i7-3770K
Right out of the box, with no overclocking, this Intel Core processor is pretty much ready to go. Installation is a breeze, and reviewers are raving about the crystal-clear HD 4000 graphics. This processor is lightning fast once up and running, and pretty much can handle any task that you throw at it. Perhaps the only downside is that the price of this CPU seems to be rising steadily. Hopefully this trend will back off so that more people will get a chance to experience the speed and quality of this quad. What this device is really built for is overclocking, because it's a completely unlocked processor, and the graphics are simply stunning. You give up a slight amount of speed and memory for this other features, but for some it is worth it. It still has a fantastic memory capacity of 32GB, which for most people is just plenty.
3.50Ghz Intel Core i7-3770K Processor
8MB L3 shared cache
2 Memory channels for up to 32GB
Stunning HD 4000 graphics
– Anthony Dawson
Best Overall Processor
AMD
This AMD FX Black Edition Processor Socket is nice and speedy, and can really improve the overall performance of your computer, with added perks that set it apart from some other processors on the market. Lets start with the over locking capabilities: it's a huge treat that this processor comes completely unlocked, because that boosts the speed and performance of your computer by leaps and bounds. There's also Bulldozer architecture on this processor which is fantastic if you're a multi-tasker and want your computer to do numerous things at the same time. The larger caches are going to really amp the performance of your computer, as well as the AMD Over Drive software. All in all, this is a fantastic processor if you're looking for a major boost for your computer, and the price is quite reasonable considering the quality that you're getting for your money.
Overclocking capabilities
Completely unlocked
Bulldozer architecture for multi-tasking
AMD Turbo CORE technology boosts speed
Includes Heat sink and fan
– Anthony Dawson
Best Budget Processor
Intel i5-4670
The 4670K is the latest upgrade from Intel, and is of special interest to those who have a Sandy Bridge or Ivy Bridge CPU. There are definitely some improvements here in speed and overall performance. It can be said that the improvements are subtle, so if you're looking to save some money, this latest processor might not be considered an urgent improvement. But, if your CPU is torched and you for sure need a new one, then the 4670K will most likely be satisfying for you. It's rather energy efficient, and doesn't take up as much power as some other processors do. Workstation is a fantastic addition that allows you to design, create, and work faster on innovation platforms, thanks to Intel Xeon processors. All in all, this is a really fine CPU for those who definitely need a new one, but if yours is still working great then no need to upgrade now.
Energy efficient
Workstation innovations powered by Intel Xeon processors
Quad-core
Intel Wireless Display
3 Year Warranty
– Anthony Dawson