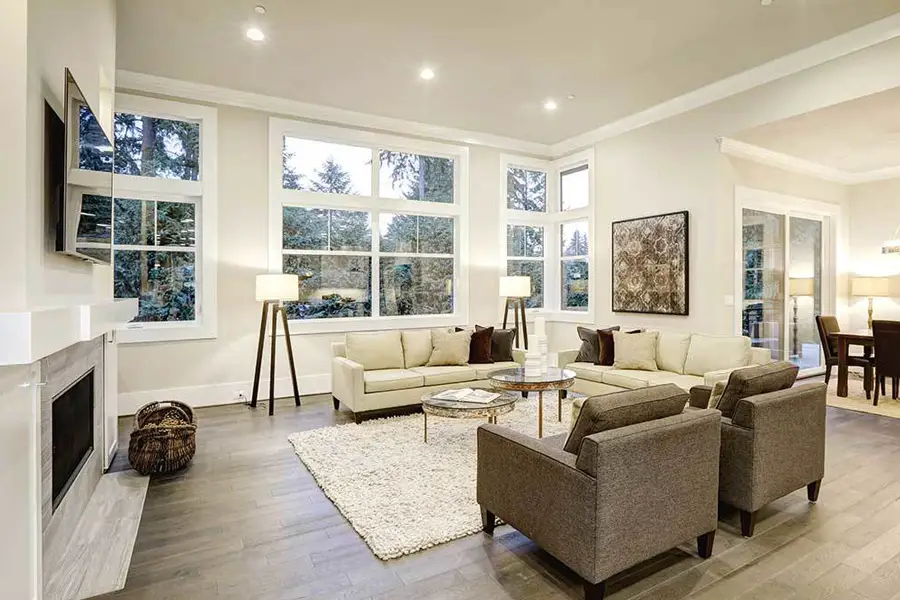 Quartz Light Bulb Reviews
If you think your only lighting options are incandescent and fluorescent, then you are most likely missing out on some seriously good stuff. Quartz light bulbs offer versatile and contemporary alternatives that offer sleek designs and significantly longer life span. But to better appreciate quartz light bulbs, it is important to gain a better understanding ofits particular lighting functions as well as how it differs from the traditional lighting options. Basically, quartz light bulbs are the more advanced option for the incandescent lamp. Its filament is made up of ductile tungsten and a glass bulb that is composed of fused quartz, aluminosilicate or high silica glass. This type of bulb is considerably sturdier. The quartz light bulb is a popular choice for industry and commercial applications and it's up to par with the industry standard when it comes to television/film lighting as well as work lights. Another great advantage of quartz light bulb is its high lumens output and compact size.
Most Popular Quartz Light Bulb
GE Lighting 6-Pack
The GE Proline500 is a 6-pack lighting set which comes with 500-watt lamps, perfect for homes, offices andapartment lighting. If you have some particularly unique lighting needs, then you might want to consider this option as it presents the perfect alternative to ordinary lighting fixtures and easily gives your interior an instant facelift with its modern, sleek design and heavy duty construction.
This package comes with 6 high 10550 lumens output light bulbs, with a voltage rating of 130 and a wattage rating of 500. Each bulb also has an average life span of 2000 hours, thereby giving you longer, and brighter lighting at a reasonable rate. This bulb works especially great for workstations and areas that require good lighting without the unnecessary bulk.
Offers good value for money
Perfect bulbs for lamps
Stable and dependable performance
Easy install feature
Great replacement option for indoor and outdoor lighting requirements
– Anthony Dawson
Best Overall Quartz Light Bulb
Triangle Bulbs 10 pcs
If you are looking for reliable and high quality utility bulbs for your home or commercial space, this 10-piece set of triangle bulbs present a great option. Boasting approximately 2,000 hours of bulb light, this one is ideally installed in offices, homes, stores and restaurants as it is versatile enough to fit into various types of applications.
Each bulb measures 3.10 inches and is known to provide extra brightness, making it a highly economical alternative to regular incandescent bulbs. Of course, the price for all 10 bulbs gives you real value for your money. At a reasonable price, you get 10 premium quality, long-lasting halogen bulbs with enough pieces you can easily keep as spare for future use.
Overall, this bulb works great as reading light or specific workstation applications that require exceptional brightness and long-lasting performance.
Easy installation, works right away with no fuss
Bulbs are individually packed with bubble wrap sleeve
Long-lasting and dependable
Perfect for areas with high foot traffic
Impressive brightness
– Anthony Dawson
Best Budget Quartz Light Bulb
Philips
If you are looking for a premium quality tungsten halogen lighting fixture, this one is designed to deliver the goods at a perfectly reasonable rate. Featuring shot, double-ended bulbs with clear finish, and this 100-watt quartz bulb is perfect for a wide variety of applications.
With its easy to install features, the bulb boasts 2,000 hours of average lifetime, with high lumens or light output at 1,600. Needless to say, this bulb is ideal for workspaces and areas that require bright, highly functional lights. It has a color temperature of 2,950K. The lighting system comes with a single contact, recessed base, and a design that fits quite well with any existing modern décor without the unnecessary bulk.
Dependable performance
Great replacement piece for task lights and desk lamps
Offers exceptionally great value for money
Impressive light quality
Good color balance makes it a perfect bulb for spotlight
– Anthony Dawson