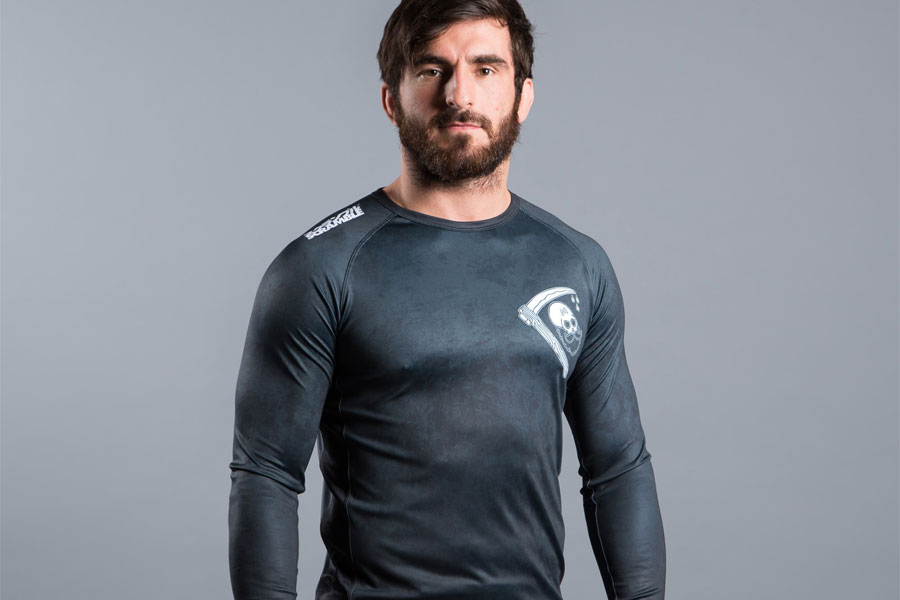 Rash Guard Reviews
A rash guard can act as a second skin for those who love to surf, or for people who wear wetsuits and want extra warmth and rash protection. When it's warmer out, it's not uncommon for surfers to just wear their rash guards to protect from UV rays. There are various sizes and styles to choose from, and some are more thick and warm than others. Most guards are mostly made of either nylon, spandex, neoprene, or polyester. When choosing a rash guard first consider how warm you need it to be. If you're surfing in Hawaii and just need rash and UV protection, then a lighter material is what you're looking for. If you're doing some deep sea diving where it will be a bit more cold, you need a heavier material that adds extra protection under the wetsuit. Wearing a wetsuit for a long time can definitely lead to chafing and skin discomfort, and your rash guard should provide that extra bit of protection. All that being said, even if you don't surf and never wear a wetsuit, using a rash guard is a great way to protect your skin when you're on vacation, and dallying at the beach.
Most Popular Rash Guard
Quiksilver
Quicksilver is one of the most iconic brands when it comes to surfing, and their Men's All Time long sleeve Rash Guard is stylish and works great for boarders. The low neck design prevents chafing or discomfort, and the board short loop fastener helps to keep the guard in place by securing it to your shorts. It provides superior UV and rash protection, to keep you comfortable in the sun all day long, and to eliminate uncomfortable friction between you and your board. The mostly Polyester design is also quite warm, so please note that if you'll be surfing somewhere more hot then a lighter version is perhaps a better choice. It's easy to hand wash the guard. The long sleeve style makes this shirt ideal for the ultimate in UV protection. All in all, Quicksilver is always a safe bet when you're looking for dependable gear to increase your enjoyment and comfort while surfing.
92% Polyester, 8% Spandex
Low neck design adds comfort
Board short fastener
Long sleeve boarding shirt that looks stylish
Easy to wash by hand
– Anthony Dawson
Best Overall Rash Guard
Aqua Design
For guys who want that sculpted, chiseled look when out on the water, this is a great option from Aqua Design. The short sleeve rashguard is ideal when surfing in hotter climates, and the awesome new fabric is Aqua's popular water pattern. In fact, the marbled side panel is made from an actual photograph of water. There are no other rash guards on the market that look this cool and modern. Not only does it look great, but it also provides full rash protection, as well as blocks harmful UV rays. It's designed to fit comfortably, and sits on the body not too tight and compressed, and not too loose either. If you're looking for a looser fit, it's easier to just go up a size to allow you some more room. The mock-turtleneck is a great feature that protects the neck from the sun, which means one less place to apply sunscreen.
Made of high quality AquaPoly microfiber
The highest UPF sun protection
Gives men that chiseled look
Full protection from rashes and jelly fish
– Anthony Dawson
Best Budget Rash Guard
O'Neill Wetsuits
O'neill is a trusted name in surfing gear and clothes, and this is a very nice basic rash guard T-shirt if you don't want to spend too much. It's designed to fit like a T-shirt, so note that if you don't like your rash guard to be too baggy, then you should order down a size or two. In fact, it's this design that makes the guard so unique, and it's perfect for those who don't need the chiseled, muscle-man athletic fit that most other guards are designed to give. It provides great protection from the sun, and dries super quick once you get out of the water. Because of its laid-back style, it's ideal for those who want extra protection and comfort when on vacation or just playing in the water. There's no need to be a professional surfer to reap the benefits of this rash guard.
Made of high quality polyester
4 way stretch makes it ultra comfortable
Flatlock stitching
Quick dry technology
Ultimate protection from UV rays
- Anthony Dawson
Rash Guard Buying Guide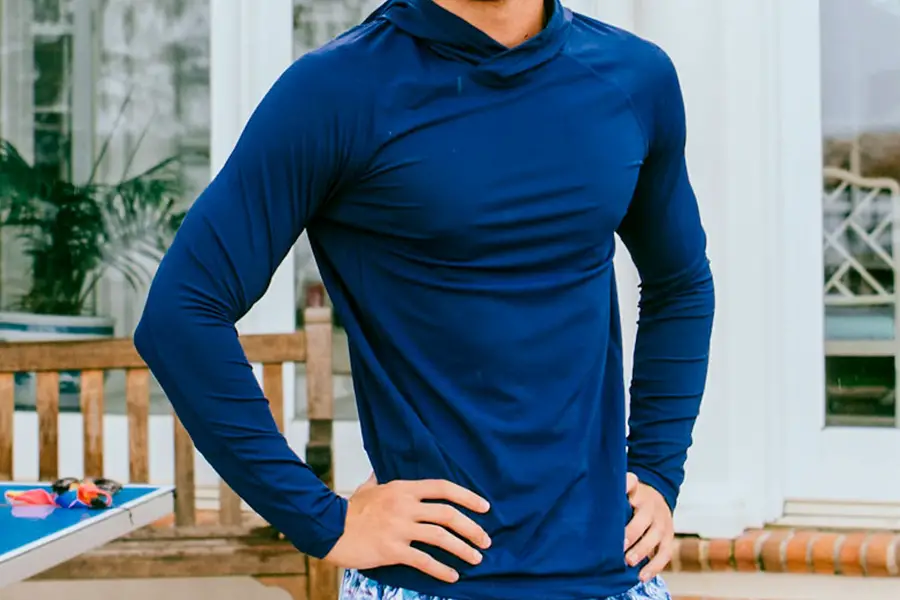 Rash guards are worn to protect certain body parts such as the armpits, nipples, and neck when surfing, diving or swimming to prevent getting rubbed by the salty water, surfboard and movement. They also protect the surfer from harmful ultraviolet rays from both the sun and reflected water. They can be worn underneath dry or wet suits or even on their own. They're made from durable materials such as neoprene, polyester, spandex, and nylon. They're also designed to breathe and insulate at the same time. Below are some important factors to consider when purchasing the best rash guard:
Factors to Consider
1. The Fit Size
Rash guards have two different fits which are the skin-tight and loose fit. However, you need to know that the type of rash guard you select has nothing to do with your shape; all that matters is its use. If you enjoy different water sports like surfing, diving, and swimming, choose a skin- tight rash guard with a snugger fit. This is because they provide less resistance while moving in water. Gender also plays a key role in choosing the perfect rashguard simply because the male and female body has different curves and bumps in different parts.
2. The Style
Just like other pieces of clothing, rash guards have a variety of styles. You can choose between the tank, long and short sleeved styles. However, the style you choose can be influenced by the climate of the area you live in. If you live in a hotter area, the long-sleeved ones are ideal and will protect you from UV rays more than the short-sleeved ones. The short-sleeved ones will protect delicate areas such as the chest and back of the neck.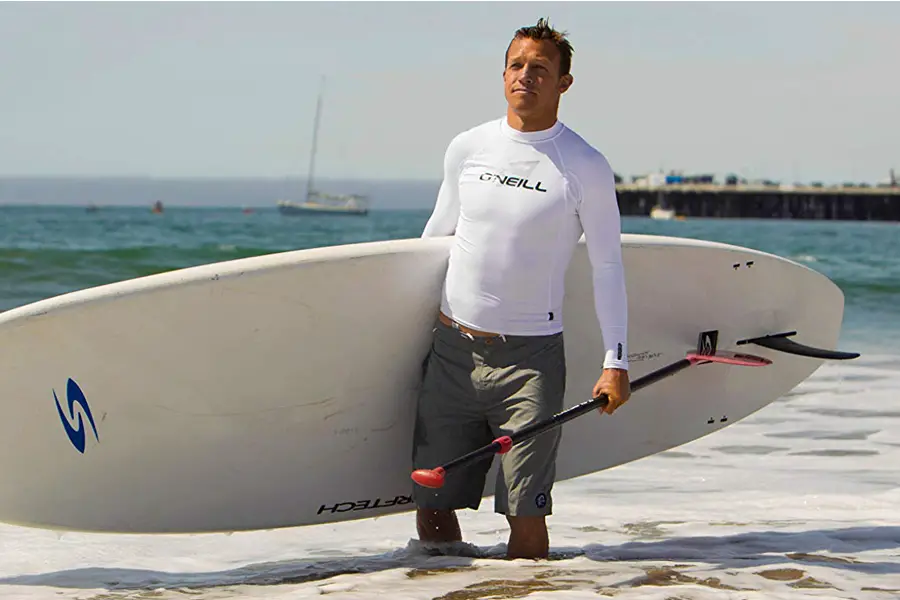 3. The Feel
Many types of rash guards in the market today differ in quality. Rash guards made of UPF50+ fabric are the best. Usually, a fabric may be UPF50+ through treatment or being knit during the production process. They're made from synthetic fibers which include spandex that's stretchier and polyester which offers maximum sweat wicking and breathability. Generally, good rash guards should be fitting, and possess a small degree of compression.
4. How Fast it Dries
When choosing a rash guard, you need to consider the time it takes to dry. This is key considering that many people use them for different water sports. Ensure you look for a rash guard whose fabric will dry up quickly to prevent affecting your body temperature.
5. The Collar
Some manufacturers tend to overlook the quality of rash guards' collars, and they make them too tight. Remember that a rash guard should work with you and not against you. Make sure you select a rash guard that doesn't strangle you or make you head movements difficult. A rash guard with a very tight collar will irritate you with sweat. On the other hand, the necklines of different rash guards tend to vary. There're turtlenecks and non-turtlenecks. If you need something to cover your neck due to sun rays, the turtlenecks are ideal. However, comfort plays a key role here. Some people aren't comfortable with the fabric enveloping their necks, while others seem to prefer it. It depends on your taste and preference.
6. Anti-microbial
When participating in different water sports, there's a high risk of developing some bacterial infections. Hygiene is essential when training. In this case, an antimicrobial rash guard can help you avoid the risk regardless of how often and hard you train.
Conclusion
In conclusion, these are some of the top things to consider when choosing a rash guard. You can also look at the color. Check the one you think stands out depending on your taste. However, it's recommended that you should opt for darker colors since the lighter ones can get stained easily. Additionally, there're thermal rash guards that will keep you warm in cold water or during the cold seasons. They usually have a thick layer of insulating fabrics. Regardless of whether you're an experienced surfer, a casual surfer, or you just enjoy relaxing on a boat; the market is full of quality rash guards for your purpose. Follow the guide above, and you won't regret anything irrespective of the activity you undertake.