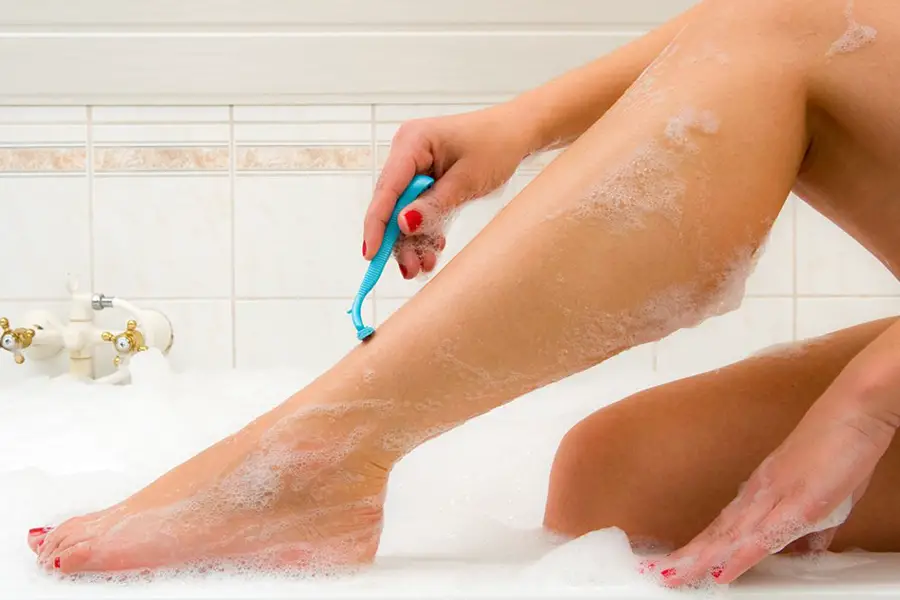 Razor Reviews
The effects of a cheap razor are not pretty, for men or women. Unsightly nicks and cuts are painful and problematic; especially when they occur right before you have to run out the door. There are all new designs out there that add moisture bars and cut-resistant technology that greatly alleviate the discomfort of this problem. Some razors even come with built-in shaving cream right on the top of the blade. With all the choices out there, it can be hard to choose. Look for blades that are suitable for sensitive skin and are non drying. Specific razors like those for the beard or the bikini area seem to work quite well. These special razors are more expensive than the standard disposable ones, but you're really saving yourself a world of hurt when you pay a little more money. Also note that you want a nice grip on the handle to add more precision and stability to your shaving experience.
Most Popular Razor
Schick
What makes the Schick Hydro Silk blades so unique is that they're infused with a water-activated moisturizing serum that leaves your skin smooth and hydrated for up to 2 hours after shaving. That's a blessing for those who suffer from dry-ashy legs after removing the hair with disposable razors. The 5 curved blades are incredibly intuitive and follow the natural shape and contours of your body, leading to fewer nicks and cuts. There are also skin guards on each blade to prevent irritation, leaving skin smooth and flawless. The oval cartridge is perfectly sized to work on most areas of the body, and even the most hard to reach places. If you're buying this replacement cartridge, then you already believe in the beautiful results that Schick Hydro Silk can give. Its lovely, feminine packaging and design are only an added perk that contribute to the whole shaving experience.
Contains water-activated moisturizing serum
5 powerful blades with safe guard to protect the skin
Compact oval head makes it easy on hard-to-reach places
Designed for a woman's curves
– Anthony Dawson
Best Overall Popular Razor
Gillette Venus
When you want close, precise results from your razor, the Gillette Venus Embrace is just about as close as you can get without the cuts. Because of the innovative 5-blade contour design, you're getting every single hair for a remarkably close shave that doesn't irritate, and works anywhere on the body. Venus is the leader in smooth shaving for women. With other razors, shaving your legs can be a huge task, but Venus manages to make it pleasant. Thanks to the ribbon of moisture on the blade's head, the razor glides on effortlessly for fewer nicks and cuts. The legs appear incredibly smooth after each shave, and because the blade gets so close, you're going to see that your shave lasts longer than with most other razors. 2 razor refills come with your purchase, so this one device is going to last an incredible length of time before needing to buy new refills. That's a nice touch, because this doesn't happen to be the cheapest ladies razor on the market. Since it is durable and lasts so long, you're going to see that you're actually saving money on blades.
Innovative 5 blade head for the closest shave of your life
Gets every hair, for an incredibly smooth finish
Protective ribbon of moisture leaves skin hydrated
Kit includes 1 Venus Embrace and 2 refill blades
– Anthony Dawson
Best Budget Razor
Gillette Fusion5 ProGlide
The Gillette Fusion5 ProGlide Men's Razor Blades is an American made blender with an all metal drive. There are no plastic parts which increases its durability and longevity. The Gillette Fusion5 ProGlide has a unique reversing motor. This means the motor will turn in one direction and then change to the other direction. This enables the blender to draw down the food and create an even blending experience. The other unique thing about the Gillette Fusion5 ProGlide is that is handles extreme temperature controls so you can create boiling soups or ice cold drinks with no worry about cracking the glass bowl.
The Gillette Fusion5 ProGlide has a 600 watt motor which is powerful enough to crush ice. It comes with a 6 cup glass jar that is dishwasher safe for easy cleaning. It also has 7 speeds and a hi and low pulse feature. The Gillette Fusion5 ProGlide has preprogrammed settings that allow perfect mixing for smoothies, frozen drinks and salsa. It comes in either black or brushed stainless steel.
5 powerful blades that are the thinnest and finest
Easy to replace razor head for no more tugging and pulling
Exceptional Lubrastrip technology
2x preferred over ProGlide
– Anthony Dawson
Razor Buying Guide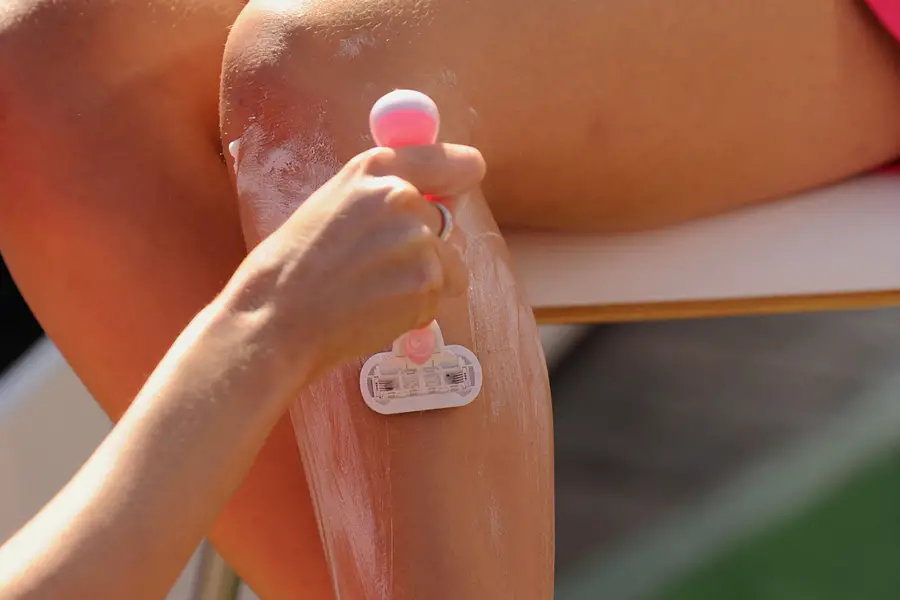 Taming unwanted hair on certain parts of your body can easily be achieved with the use of shaving razors. Both men and women use these to trim hair on parts such as the face, armpit, and legs.
Generally, there are various types of razors that can be purchased in shops. In order to properly make use of your money and use the right razor for the particular shaving that you need, the following are things to consider when buying your first razor shave.
Types of Razor
Before buying a razor, it is important to first get to know its several types.
Straight Razor
A straight razor is the oldest of its kind and has been used since the 1700s. It is composed of a long blade and a cover that perfectly protects the sharp blade. In the present day, it is commonly used in barber shops for clean shaving of facial hair or head hair since the blade is the sharpest among all razors. This type of razor is not often used by non-professionals as using it requires a lot of skill.
Safety Razor
A safety razor is the next best thing to a straight razor. It is relatively easy to use and delivers a shave that is almost as clean as the straight razor. It is typically composed of a handle and a rectangular blade which has two sharp edges. Most men prefer to use a safety razor because its blade is sensitive and does its job without irritating the user's skin.
Cartridge Razor
A cartridge razor is the most commonly sold shave in supermarkets and beauty shops. It is composed of a handle and a detachable razor which can be replaced when it wears out. It is a cheaper option to the safety and straight razor, but it can cause skin irritation to some users as the blade is not as sharp. Additionally, the blade has to be replaced after every fifth shave in order to avoid using a dull blade which could cause irritation and uneven shaving.
Disposable Razor
This razor is the cheapest option to fulfil shaving needs for the face, armpit, and legs. However, as it is disposable, its blade easily dulls and is best used until the third shave.
Electric Razor
While modern sounding, an electric razor is not as thorough as safety or straight razors. Most men use it to trim beards, side burns, and mustaches.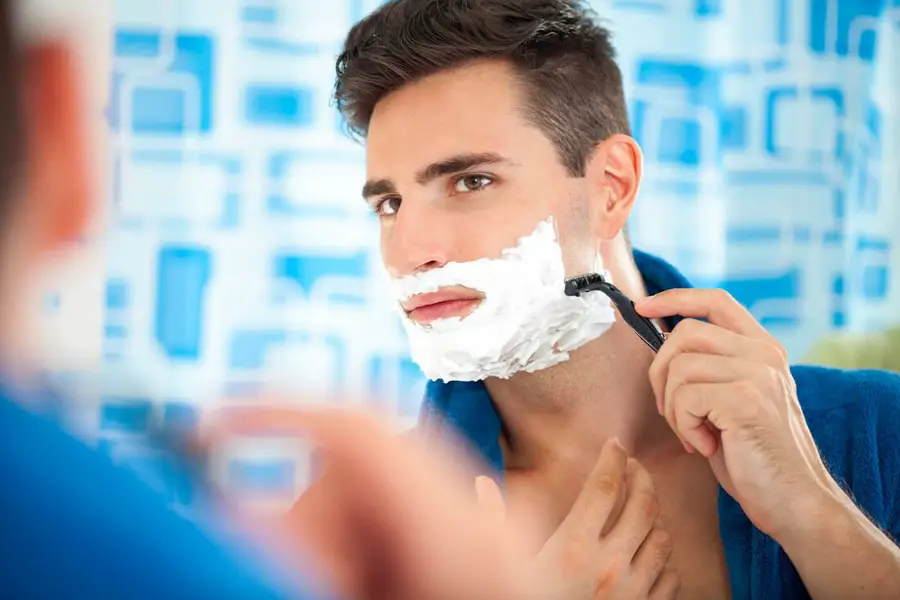 What It Is For
There are several types of shaving razors in the market and while each can shave perfectly, certain types are more appropriately used for particular areas. Most people do not use the same razor for the same area because it is unhygienic. Hence, it is normal to have several types of razors at home.
Facial Hair – The best razor to use for facial hair is a straight razor because it is sharp and cuts hair in great detail. However, as it takes some skill to use the tool properly, the safest option is a safety razor.
Head Hair – For individuals that prefer to shave their heads, an electric razor is the best option as using a straight razor may be dangerous. However, if straight shaving is offered at a nearby barber shop, go for it.
Hair – Most women use cartridge razors to clean out their armpit hair because they are not generally on the expensive side. However, some use safety razors because they deliver a cleaner shave compared to cartridge razors. Plus, they do not easily wear out.
Leg Hair – In the case of shaving leg hair, the best option is a cartridge razor that has thin blades, usually four, and a pivoting head. The pivoting head allows for better movement across the leg, so it is easier to shave and makes it less likely to cut the user.
How Often It Will Be Used
Aside from where the razor will be used, it is also wise to consider how often the shave will be used. If a man often sports a clean shaven look, it is best to use a razor that will not easily dull. Since cartridge blades often need changing every 3-4 shaves, the most economical option is the safety razor.  However, if a man does not mind having a mustache and only shaves to trim his facial hair, the cartridge razor will do. The same is true for trimming leg hair and armpit hair. Some women only shave when they need to and some shave often. If a woman prefers to be clean shaven at all times and is adept at using a safety razor for shaving, then that shave should be preferred as leg hair and armpit hair grow fast. If not, a cartridge razor is the safest option.
Moreover, men and women should also consider how hairy they are. Some do not easily grow hair, while others do. In this case, the most economical choice for non-hairy individuals is a cartridge razor while a straight razor is for the hairier.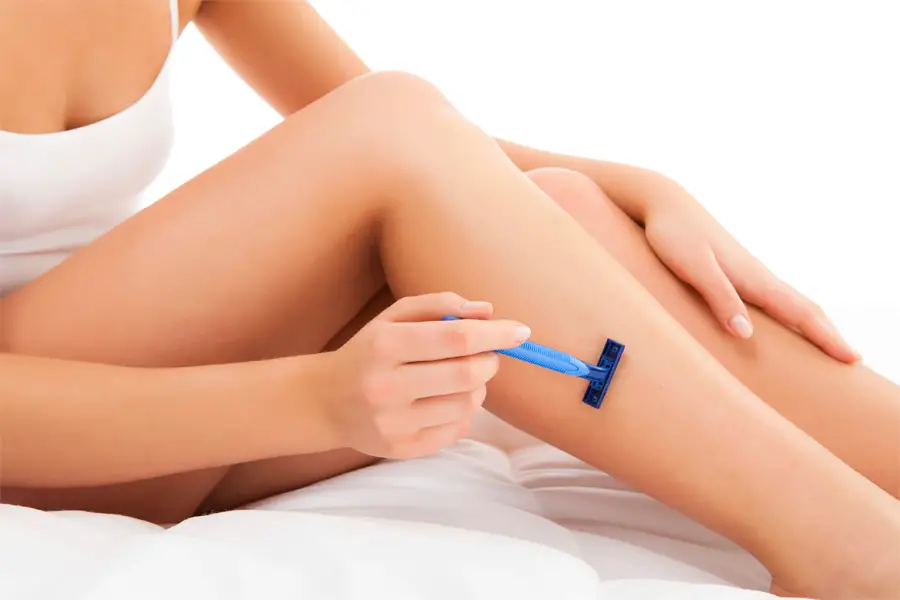 Budget
Lastly, budget should be considered. Shaving is not necessarily something that should be done for hygiene's sake. Therefore, being clean shaven or trimmed is according to preference.
If the user wants to be clean shaven most of the time, it is easier on the wallet if an investment is made on a straight razor because the blade serves its purpose longer than cartridge razors.
If the user wants to trim every now and then, trimming hair using an electric razor or a cartridge razor are the two options. Choosing which razor is the perfect type depends on how well the skin reacts to the product's performance. Hence, if the user is not ready to jump on a large investment for an electric razor, the most viable option is to use a cartridge razor.
Conclusion
Aside from trying out one product after another, ask others for opinion regarding the best brand of razor to use. Remember that not all blades work well for all kinds of people because each person's hair consistency is different. Therefore, it is wise to take advice, but always take caution in using a new razor. Ensure to shave with the right conditions, such as not shaving when the skin and hair is still dry, to avoid any possible irritation.