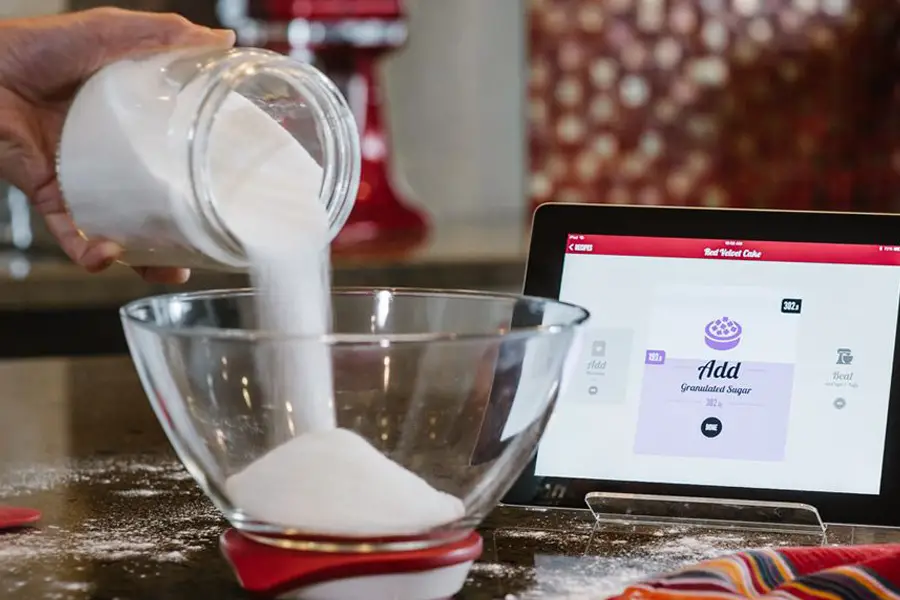 Recipe Software Reviews
If you're like most people, you probably have a cabinet full of cookbooks that you may use once or twice a year, in addition to scrapbooks full of handwritten and magazine-clipped recipes. Not only do these take up valuable space in your kitchen, they are often quite disorganized, making it difficult to find the recipe you're looking for. Fortunately, recipe software can eliminate that clutter by organizing all of your recipes in digital form that you can search for and locate with a click of the mouse. Additionally, recipe software allows you to make meal plans, schedules, shopping lists, and more customized features to optimize your cooking process. Most recipe software has the same basic features and is aimed at organization and efficiency, but each has unique features that set them apart.
Most Popular Recipe Software
Mastercook 15 Recipe
With Mastercook 15 Recipe, create, edit, and organize your recipes in one intuitive interface them share them on the Web for others to enjoy. With the MacGourmet software you can create shopping lists, make notes about different ingredients and measurements, and import recipes from other sources. A proprietary cloud support ensures that your recipe collection is automatically saved and updated without having to do anything. If you're familiar with Apple's iTunes program, Mastercook is organized in a similar fashion. You can create smart playlists based on category or ingredient keyword, and organize your recipes in gluten-free, sugar-free, low fat, and other types of recipes. Mastercook  Deluxe has three unique features: caloric nutritional values based on USDA statistics; the Cookbook builder tool, and the Mealplan feature for breakfast, brunch, lunch, dinner, and dessert.
Create weekly meal plans for breakfast, lunch, and dinner and create shopping lists
Organize thousands of recipes into custom cookbooks
Nutrition and costing per serving, recipe & menu 
Collaborate and share recipes with others in real time with group cookbooks
– Anthony Dawson
Best Overall Recipe Software
Cook'n Recipe Organizer
Cook'n Recipe Organizer V11 from DVO Enterprises is the ultimate way to take control of the organization of your recipes. Cook'n has no interest in the old ways of printing out recipes, clipping from magazines, or writing them from scratch and keeping them in one, big disorganized scrapbook. Instead, Cook'n allows you to scan in recipes, capture Internet recipe pages with the click of a mouse, import Pinterest recipes, copy recipes from Microsoft Word, or type them in yourself. Cook'n also includes its own live feed of new recipe posts from across the Web that you can drag into the program and save for future reference. Once you have all the recipes you want in the Cook'n program you can organize them into different categories, cookbooks, and chapters. To complete your meal-making experience, Cook'n lets you adjust serving sizes, generate shopping lists, make weekly menus, and much more.
Seamlessly import recipes from across the Web and organize them in the way that suits you
Create visual meal plans, shopping lists, family cookbooks, and recipe serving sizes
Use Cook'n's live recipe feed to find new recipes every day
Sync all of your created recipes and shopping/meal plans to your mobile device to save time and money at the grocery store
– Anthony Dawson
Best Budget Recipe Software
Home Cookin: Easy to Use Software
The Home Cookin software from Mountain Software offers a user-friendly interface that eliminates the need to fill out complicated forms and makes it easy to upload and organize your recipes. The software is designed to follow the layout of a traditional cookbook, complete with chapters and indexes so you can find your favorite recipes quickly. Import recipes from Betty Crocker, Pillsbury, Martha Stewart, and more by copying the URL into the software, where the recipe and photos will be automatically uploaded from the site. If you wish to share recipes with users of other recipe programs or upgrade from different software to Home Cookin, the program is compatible with over a dozen other databases including Accuchef, Cookbook Wizard, and Meal Master. To take your recipes on the go, you can sync your collection to your Kindle, iPad, or other compatible device.
Use the search feature to find recipes based on title or ingredients and locate and erase duplicate recipes that waste space on the program
Print your custom recipes onto flash cards or full page sheets
Share recipes with over a dozen compatible organization formats
Use the meal planning feature to create entire calendars of meals and schedules
– Anthony Dawson