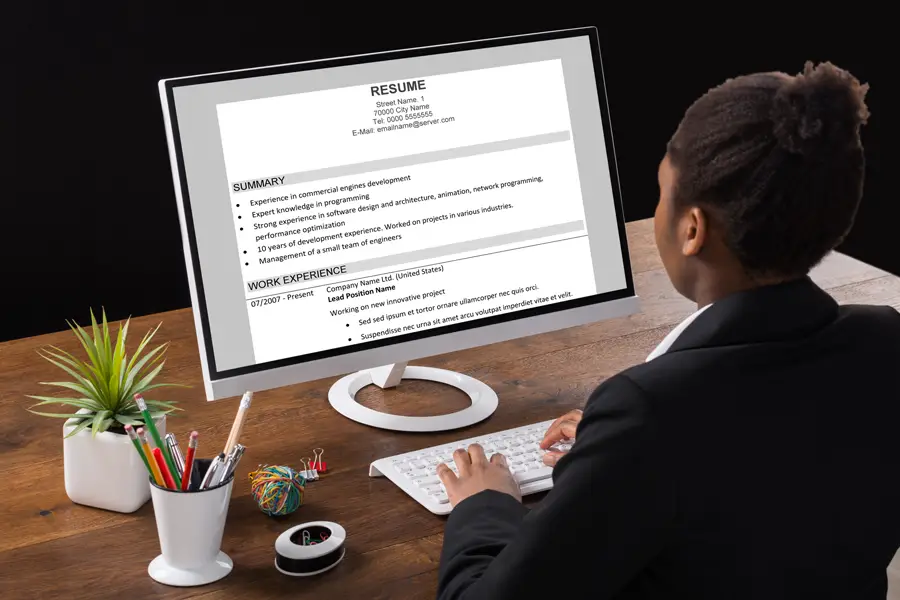 Resume Software Reviews
With today's tight job market, and most companies requiring online applications, it is harder than ever to stand out from the crowd when searching for a new job. With professional grade software, you will be able to create a resume that will enable you to bypass all of the internet systems that prevent resumes from being looked at by a live human being. This software will provide you with a strong resume that will not only put your qualifications in front of a hiring manager but will dramatically increase your odds of landing an interview. We have chosen the best resume software available. Software that understands the intricacies of our new world of internet applications. This will provide you with the best opportunity to land the perfect job.
Most Popular Resume Software
Nova Development US Deluxe
The Nova-Development-US-WinWay-Resume is windows compatible software. It is compatible with Vista, windows 7 and XP. This resume software allows you to create a top class resume that will get employers attention. The software includes over 14,000 templates that are customizable to every career imaginable. Whether you are looking for your first job, a mid-career change or an executive level position, there are resume templates that will allow you to bring out the best of your experience. The Nova-Development-US-WinWay-Resume includes tips on words and phrases to use that will create the strongest resume possible. The software also includes sample cover letters. With over 400 templates to choose from you will be able to customize a cover letter that will capture the internet key words to put your resume in front of a hiring manager. This software will help you stand out from the competition and get your resume reviewed.
Over 14,000 resume templates for customization
Access to professional advice on wording and phrases that will help you stand out
Over 400 cover letter templates that are customizable
Adaptable to all career level from entry level to mid-career to executives
116,000 phrases that create a strong resume with appropriate key words
– Anthony Dawson
Best Overall Resume Software
Individual Software
The Individual-Software-Inc-PMM-R18-Professional resume maker includes cloud technology. With your private web address on the cloud it is possible to send hiring managers the link to your web address where they can review your qualifications. The Individual-Software-Inc-PMM-R18-Professional is more than resume software. It includes tips on how to respond to hiring mangers tough questions. Provides job search assistance and access to job search data for your local area. The software includes access to salary information for thousands of jobs and professional advice on how to land a job in today's tough economy. The Individual-Software-Inc-PMM-R18-Professional provides you with all the information you need to prepare a top notch resume that will get you noticed among the stacks of hundreds of applicants. It will provide you with the interview skills and job search skills to find the best jobs. The software then provides interview assistance and salary negotiation tips for landing the best paying job possible. It walks you through the job hunting process from start to finish.
Resume writing step by step instructions
Job search databases and job search techniques that will get you noticed
Interview assistance for handling interview questions
Salary information and negotiation tips
Free cloud private web address to house your resume
– Anthony Dawson
Best Budget Resume Software
MySoftWare
The MySoftWare Resume provides you with access to information to create a winning resume. There are over 25 templates to choose from. These include templates for both resumes and cover letters. In addition to resume assistance there is access to job market search tips and job market data bases that will provide up to date job openings that are not found in standard internet searches. The software also provides professional advice on posting resumes that will pass search engine screening, allowing the resume to reach the desk of a live hiring manager. Mail merge compatibility provides a quick and easy way for you to send out your resume to friends and family who might be able to assist in your job search efforts. The MySoftWare also has access to salary information and comparisons which will increase your ability to successfully negotiate the highest salary possible. The software also provides information on how to handle interview questions and tips from the professionals about standing out in the interview process. There are video presentations and text data to provide the most effective learning environment.
25 template for resumes and cover letters
Salary negotiation tools
Interview tools
Job Search databases and assistance
Both video and text training
– Anthony Dawson