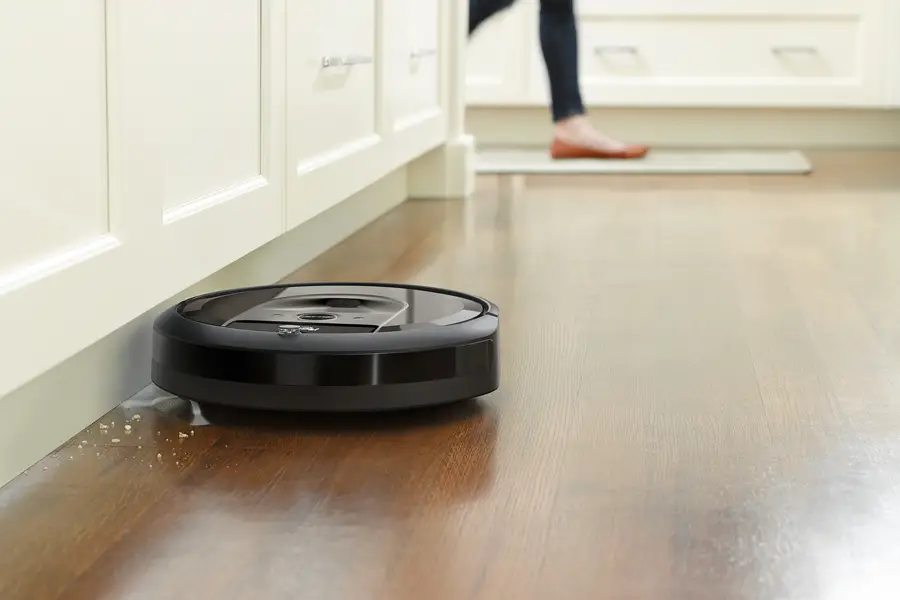 Robotic Vacuum Cleaner Reviews
Robotic vacuums have come a long way since their introduction in the late 1990's. Both the suction power and the random cleaning features have been improved dramatically. Today's robotic vacuums include technology that results in precision cleaning of multiple rooms and can be programmed to clean on an automatic schedule on certain models. The suction power now resembles that of upright vacuum, while they are much quieter in operation than an upright.We have selected brands and models that are great for home use and will provide top quality cleaning at an affordable price.
Most Popular Robotic Vacuum Cleaner
iRobot
The iRobot-Roomba-Vacuum-Cleaning-Robot 690 model has a patented 3 stage cleaning system. This allows it to handle all floor types including carpet, tile, stone, laminate and hardwoods. The iRobot is strong enough to pick up pet hair, lint, carpet fuzz and dirt particles on all floor surfaces. The unit automatically adjusts to different floor surfaces for a thorough cleaning. The iRobot-Roomba-Vacuum-Cleaning-Robot 690 comes with scheduling capabilities allowing you to schedule cleanings ahead of time. The side spinning brushes provides cleaning along wall edges. The counter rotating brushes pick up dirt and dust particles emptying them into a bagless dust bin. The iRobot-Roomba-Vacuum-Cleaning-Robot 690 has a dirt detector technology which enables the iRobot to locate dirt and spends more time cleaning those areas. The iAdapt software technology ensures that the entire room surface has been cleaned. There is also a virtual wall feature which allows you to block off certain areas where the iRobot will not go. The iRobot includes AeroVac filter technology which maximizes cleaning, reduces the amount of hair and fibers that get tangles in the bristles and optimizes air flow.
Patented 3 stage cleaning for complete room cleaning on any floor surface
AeroVac Technology to optimize airflow and maximize cleaning results
Dirt Detector locates dirt and ensures that these areas are cleaned
iAdapt software ensures entire surface area is cleaned
Virtual Wall allows you to set limits on where the iRobot cleans
– Anthony Dawson
Best Overall Robotic Vacuum Cleaner
Neato Robotics
The Neato Robotics D7 comes with a laser based positioning system. This allows the vacuum to "see" the room and map out where objects are. This eliminates bumping into furniture and other objects in the room. There is a full 360 degree view of the room so it will see all the objects in the room and then vacuum around them. The unit recognizes doorways enabling it to go from room to room. The Neato Robotics D7 System will clean all different floor types and automatically adjusts from room to room based on the flooring. This includes carpet, hardwoods, laminates, tile and stone floors. If the battery runs low, while cleaning the unit will return to the base for recharging and then start where it left off, in cleaning the floors. You can program the system to start while you are away providing a daily cleaning if desired. The Neato Robotics D7 Vacuum-System has a low profile base which allows it to clean under chairs, furniture and even beds. It provides scuff free navigation and a large dirt bin that is easy to clean.
Scheduling feature for automatic cleaning even while away
Laser based positioning and mapping for complete room coverage
Recognizes doorways for multi room cleaning
Auto return to base when finished or for recharging
Large dirt bin that is easy to empty and clean
– Anthony Dawson
Best Budget Robotic Vacuum Cleaner
ILIFE
The ILIFE-Automatic-Cleaner is designed with pet owners and allergy sufferers in mind. It has a special bristled brush that picks up pet hair and dander. It has a pet and allergy filter which improves air flow and suction power while picking up and keeping 3X the amount of fine dust particles as standard vacuums. The ILIFE-Automatic cleaner will clean all types of floors. This includes carpets, rugs, tile, stone, laminates and hardwoods and it automatically adjusts to different floor types. The unit will clean around 800 square feet before needing to recharge. It is programmed to return to the charger when it needs a charge or when vacuuming is complete. You can schedule an auto cleaning while you are out of the house using the interface. This allows you to create a cleaning schedule cleaning daily if desired. The ILIFE-Automatic-Cleaner has a laser mapping system that maps out a room and this enables the unit to clean around obstacles and under furniture. This provides excellent coverage for each room needed to vacuum. There is a Bagless dirt bin that is easy to empty and warning lights and chirps when the battery is getting low and when the dirt bin needs to be emptied.
Bristled brush for cleaning pet hair and reducing allergies
Auto return to charging base
Pet and allergy filter which boosts air flow and suction power
Laser room mapping for better coverage
Cleans all types of flooring
– Anthony Dawson
Robotic Vacuum Cleaner Buying Guide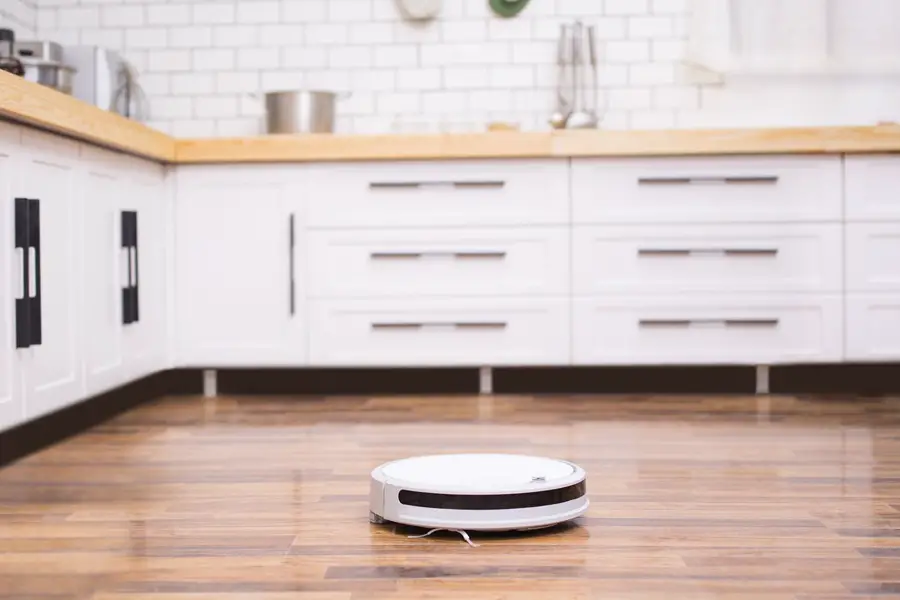 It's a safe assumption that the reason you are reading this is either you are finding a way to getting your hands on the best robotic vacuum cleaner for your needs or you want to know more about it. Nobody really likes doing chores but thankfully, technology has found some ways to tone down the stress and cut down the time you need to clean your home. It's a dream to have vacuum cleaners that can suck the dust and dirt from sofas, cabinets and drawers, but the current robotic vacuum cleaners can only clean floors and carpets. The main benefit of this is that it allows you to busy yourself with other more important things while getting your floor and carpet cleaned.
What is Robotic Vacuum Cleaners?
Robotic vacuum cleaners are commonly known as "robovac". It is a rechargeable appliance so it has no external cables. It has a charging dock that comes with the vacuum itself. The current models can also mop floors and disinfect floors and carpets. Some have built-in intelligent mapping systems that return back to its original position when it's low on battery and after it is done vacuuming or mopping your home. They cost around US$140 to US$800.
Things to Consider
Here are some things to consider when buying robot vacuum cleaners:
Power Capacity
The charging dock typically requires 100-240 Volts and the output voltage would be 24 volts. The robot vacuum cleaner can run for about 2 hours before needing to be recharged for another 4-5 hours. These are just sample figures.
Speed and Noise Output
This can be a little hard to sacrifice. Powerful robotic vacuum cleaners are noisy because it needs more electricity but more expensive models are more powerful with less noise. Noise level is measured by decibels (dB). A high decibel means that the sound is louder. Just for reference, a hairdryer is about 60-95 dB, an electric shaver is about 50-80 dB and a car horn is about 110 dB.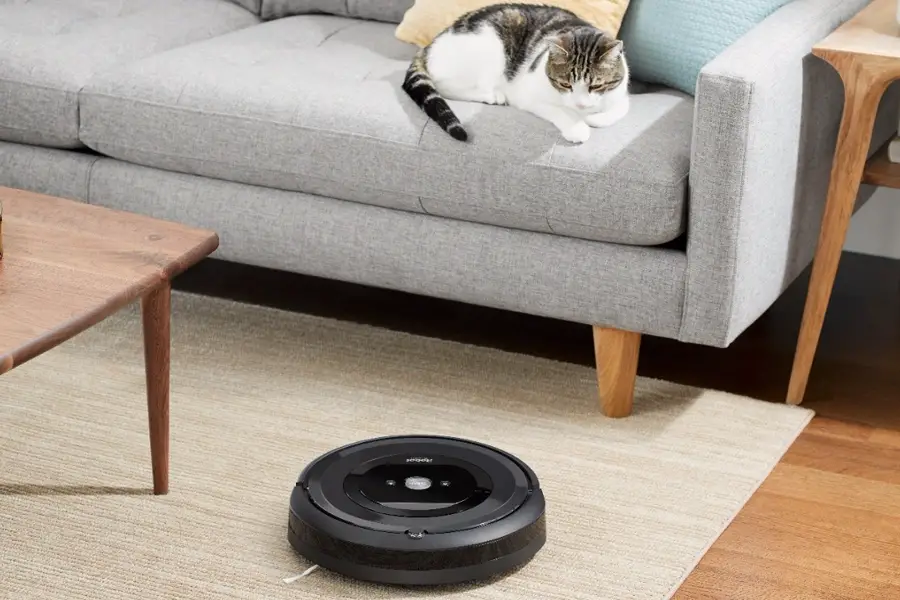 Built-in Technology
Since the release of the first robotic vacuum cleaner from a single manufacturer, a lot of companies have also followed pursuit. Robotic vacuum cleaners today are packed with features. A word of advice: Be prepared to spend more if you opt to have more features installed.
Some robotic vacuum cleaners can clean freely on floors then carpets, some would falsely detect the edge of the carpet as an obstacle therefore it would back off and prevent itself from cleaning the carpet. To get a good robotic vacuum cleaner that can navigate its way through a change in surface level, (around 1-2 centimeters, approximately the thickness of most rugs and carpets), always look for it in the description.
If you plan to purchase your robotic vacuum cleaner from home depots and not online, make sure to have your unit tested. The salesperson should be willing to set up the device, show you how it's operated and let you test it for your own satisfaction.
Navigation method and programs differ from each manufacturer. Newer models have laser-guided mapping that scans your room, registers where furnitures are placed and stores the information so the next time you decide to use it, simply turn it on and it would know its way around without senselessly bumping over and over against furnitures. Despite of this, it would nevertheless scan its surroundings multiple times per second to avoid moving objects. Make sure that the vacuum can avoid stairs. Most models have an additional "Virtual Wall" device that blocks the vacuum from open doorways. To avail of these features, make sure to read it up on the box or label. It is a selling point so the manufacturer would always emphasize this feature.
Cleaning Path Width and Cleaning Method
A robotic vacuum cleaner's path width can be determined by its diameter. A bigger path width means that it can clean larger surface areas within a shorter time but fail to get into narrower spaces. Measure the spaces between the legs of side tables if necessary. A smaller path width means that it would take longer for the vacuum to finish cleaning but succeed in cleaning narrow spaces.
Most, if not all, robotic vacuum cleaners have side brushes. It means that it can also clean tiny nooks and crannies that the main brush underneath cannot reach. Different types of brushes can pick up different types of dirt. Make sure that the label specifies that the robotic vacuum cleaner can pick up dirt, debris and if you have pets, pet hair.
Robotic vacuum cleaners are "bagless" meaning it uses a filter instead of storing all the dirt and dust in a bag. Cleaning the filter can be a risk for those with dust allergies and asthma. Filter replacements cost around US$8 to US$15 or even higher, depending on the brand.
Newer robotic vacuum cleaners have dirt sensor. It can tell itself on which area of the floor or carpet it has to spend more time cleaning.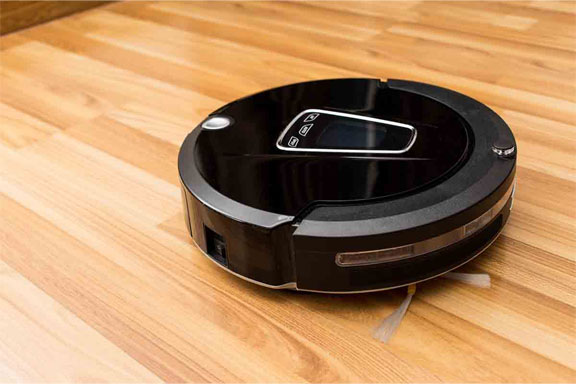 Capacity of Filters
Since robotic vacuum cleaners are bagless, they use filters instead. Considering the capacity of the filter is helpful if pets are present or if you or anyone in the family has dust allergies. Small particles are measured using microns. The smaller the micron, the smaller the particle. Allergens and particles are invisible the naked eye and around 0.3 microns big.
Rating
Consumers who have bought robotic vacuum cleaners post their ratings online on a 1-5 star basis (5 being the highest) plus their comments on the unit (hard to program, too noisy, can't clean carpets, etc.)
Bonus Guidelines When Using a Robotic Vacuum Cleaner
For optimal performance, you need to clear the floor of objects lying around so the robotic vacuum cleaner can map its way freely around the floor's surface area. If possible raise all lying wires and cables of the electric appliances it won't get stuck.
Robotic vacuum cleaners come with a 1-year warranty. Make sure to keep the receipt and never to open and tinker with the device's hardware to avail of the warranty.