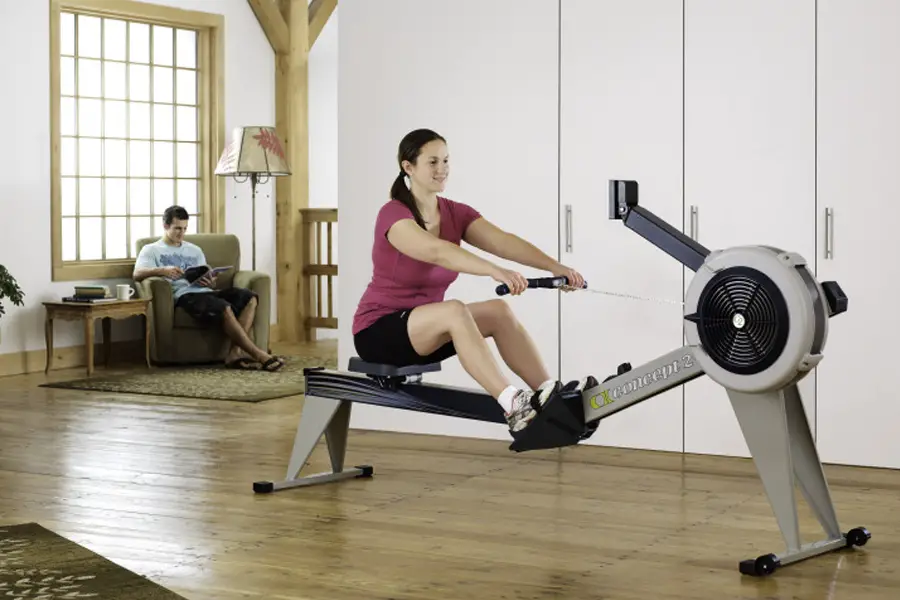 Rowing Machine Reviews
Exercise is essential to maintaining a healthy lifestyle and to retain a clean bill of health. Even if you have medical conditions, unless a doctor limits you, exercise is very important. With our fast-paced lifestyles that are stress-filled and technology rich, exercise gets overlooked sometimes. Honestly, there are a lot of people who don't have time to go to the gym or don't have childcare resources to spend an hour or two at a gym. Home exercise is gaining traction much more now than it has in the past because of the expensive gym memberships, commuting time, and lack of time. Home equipment is a lot better quality and more affordable than it has been in the past and that makes it easier to work out at home. Rowing machines are one of the top choices for home exercise equipment because of their small footprint and the exceptional cardio workout they offer. Rowing machines allow the option of a complete body workout without being too noisy or expensive giving you the best bang for your buck. Exercise in the convenience of your own home with a user-friendly rowing machine that you can store away when you're finished with your workout.
Most Popular Rowing Machine
Velocity Exercise Magnetic Rower
Velocity Exercise's top of the line elite magnetic rowing machine is a quite a gem. The magnetic resistance is produced by the patented DMC which allows you to adjust the resistance levels. Electronic tension controls also helps tone your rowing experience to perfection. Steel frame and sleek modern design look great while accepting rowers up to 275 pounds. The Aluminum beam system is lightweight and extremely strong. PU molded seat for maximum comfort and support.
LCD control monitor and built in heart rate monitor allows you to track your exercise in detail. It comes pre-programmed with 12 settings, 6 pre-sets and 6 user chosen. Foldable for easy storage and wheels make it easy to move.
Strong aluminum and steel construction allow 275 pound weight capacity
LCD control keeps track of workouts including heart rate belt
Extremely quiet function
Great workout flexibility with 12 select able options
Incredible customer service and warranty
– Anthony Dawson
Best Overall Rowing Machine
Concept 2 Indoor Rowing Machine
Concept 2 is an American company based in Vermont that specializes in rowing machines and rowing equipment. The Model E is their top-of-the-line indoor rowing machine with a vast array of unique features. Sitting 20 inches high, the Model E has an attractive clear coat finish and nickel plated chain for great eye-appeal. The framework of the rower is constructed of solid steel offering a 500 pound weight capacity.
Performance monitoring system dubbed PM4 keeps track of your workouts, heart rate, calories burned, and comparative chart, and even has games to add entertainment to your exercise routine. The flywheel and damper on this machine can be adjusted to the level of air flow you desire. Super-fast storage with quick release pin allowing you to separate the machine for easy transport and storage. Includes a log card to store your workout data and a heart rate transmitter belt.
Welded steel construction supports 500 pounds
PM4 records and logs your workout sessions in-depth
Great cosmetic appeal looks modern
Adjustable airflow levels to keep you cool during workouts
High seat for easy on and off after a workout
– Anthony Dawson
Best Budget Rowing Machine
Sunny
This Sunny rowing machine was the recipient of a Gears Award in 2008. This steel framed rowing machine uses welded steel to support 250 pounds and includes a 5 year warranty on the frame. A quick folding option allows you to store this machine with a much smaller footprint. Uses a quiet smooth drive system and flywheel for resistance to imitate real rowing.
A 3 LCD digital display read-out displays your workout feedback, including calories burnt, time, distance, and strokes per minute. It includes padded handgrips and a comfortable seat for your challenging workout. This machine is built for the consumer with budget constraints, but still offers amazing quality and value.
Folds up for simple storage
Quiet operation creates little noise
Great build quality uses heavy duty steel and supports 250 pounds
Digital display keeps track of your calories burnt and workout details
Simple assembly only takes a few moments
– Anthony Dawson
Rowing Machine Buying Guide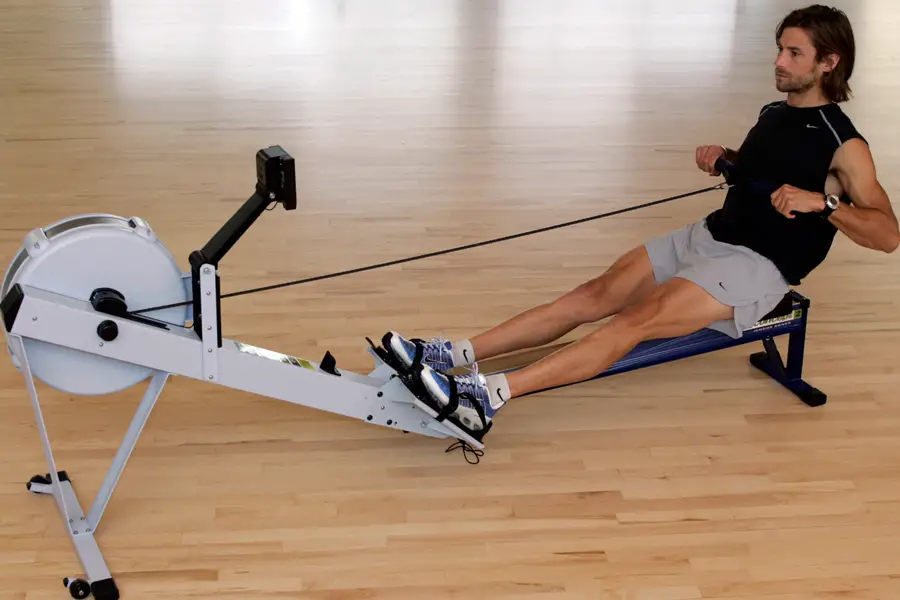 People are becoming more health conscious and one good way to improve health and fitness is by purchasing a home rowing machine. The addition of this piece of equipment can save time and money that would otherwise be spend going to the gym to use their equipment to work out. There are many different brands and models to choose from. This can make it tough to know which one will be the best choice for you. In order to help narrow your choices, we've prepared this guide which outlines important information regarding rowing machines, what to look for, the features that can be useful and how to get a good value for your money.
Establish your fitness goals
In order to select the right rowing machine, you'll need to have some goals in mind so you will know what it is that you need from the equipment. For example, if your goal is weight loss, there are machines that can help you to do so more economically. If you are training for a certain event then you may need a model that offers a variety of features that allow for a comprehensive workout. If you plan to build strength and stamina then you may need a machine that has adjustable tension levels that can increase in resistance as you become stronger and capable of more.
Other Considerations When Buying a Rowing Machine
The amount of storage space that you have within your home can influence the type or model of rowing machine that is best. Some models fold up to be more compact than others. In addition to this, features for adjusting the seat to bar ratios can help you to achieve a better personal fit for optimal positioning. If you select a model that does not come with this feature, it's a good idea to make sure that the distance of the particular equipment you choose works satisfactorily for you.
Finally, consider your budgeting limitations, if any. Before choosing a rowing machine it's wise to shop around. The most expensive system does not mean that it is the best for you or for anyone else. Some units are over-priced for what they deliver so it pays to be aware of what machines with comparable quality and features are going for.
Types of Resistance Systems (Rowing Machines)
The three main types of rowing machines, also known as resistance systems are as follow:
Sculling Rowing Machine – Sculling systems operate with a swinging lever as opposed to the bar and cable set up. They can quickly become boring but they are easier to use than the other models.
Magnetic Rowing Machine – Magnetic systems provide a smooth rowing action and give you the sensation of rowing across a body of water.
Hydraulic Rowing Machine – Hydraulic systems do not promote the realistic sensation of rowing as much as the other two types, but they are effective in helping you to achieve your fitness goals. In addition, they are usually lower in price without sacrificing the quality of the workout.
Features of Rowing Machines
Some rowing machines come with LCD screens that provide a digital readout of the information regarding your workout. You can track the speed at which you are rowing, how far you have gone and some come with additional data trackers. This information can be useful in helping you to kick things up a notch if you notice that you are lagging in accordance with your set goals.
Adjustable seat and bar options allow you to change your positioning to find the optimal position for comfort and achieving results from your workout. Not everyone needs to have this option, but it can come in handy if for any reason you are uncomfortable during your workout. These features can help to prevent straining muscles, tendons and ligaments if the distance between the seat and bars is too great.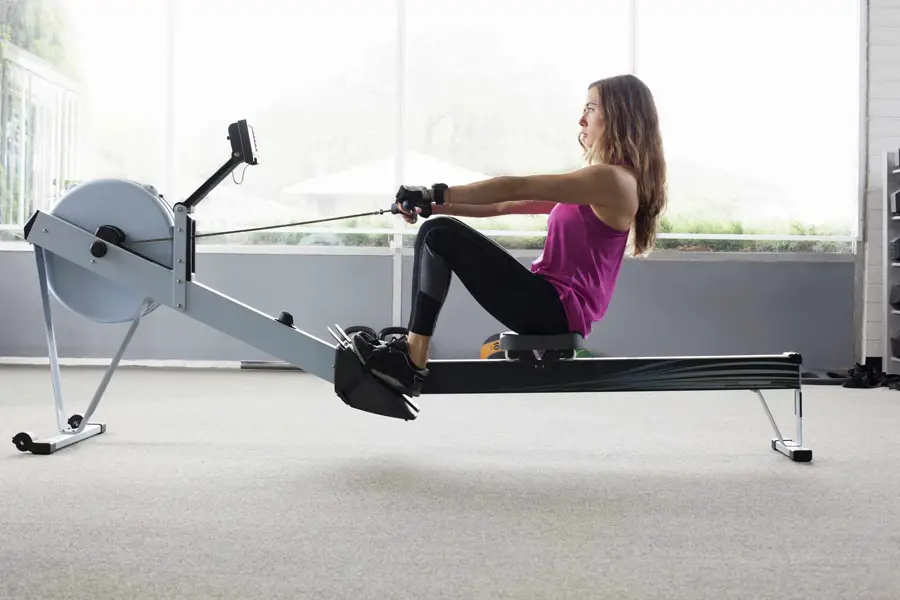 Determine Your Rowing and Exercise Needs
Prior to your decision, consider what you truly need from the system. This includes the amount of use it will get, who will be using it and the collective analysis of the fitness goals that will be worked towards. If the machine will be used solely by one person to lose a few pounds, then it is not necessary to purchase a unit with all of the bells and whistles. If more than one person will be using it to achieve strength training or event preparation goals, then a more durable unit is called for.
What to Look For In a Rowing Machine
The top priority is to identify the type of rowing machine that is needed to reach your established fitness goals. On top of that, any additional features that you require should be included in your checklist of qualities to look for in a rowing machine. Next, make sure that the system either features an adjustable seat to bar ratio for safe operation at the proper distance, or that it is a good fit for you and anyone else who plans to use it.
Now that you have an idea of the type and model that you are looking for, complete with required features, begin comparing the prices of different brands. It's always a good idea to take a few moments to check online product reviews. These will help you to know how other people who have used the machine feel about its value, effectiveness and whether or not they would recommend it to other users. This can help you to further weed out your choices or confirm that they are possibilities.
Shop around to get the best possible deal on the unit that you have settled upon. Some vendors will offer the exact brand and model at a more competitive price than others.
Conclusion
By following the tips and recommendations found in this buyers guide for rowing machines, you have all of the information that is necessary to choose the right rowing machine that will help you to achieve your fitness goals. Once you understand which choices are available, and what will best meet your needs, purchasing a rowing machine becomes a much quicker and easier task.