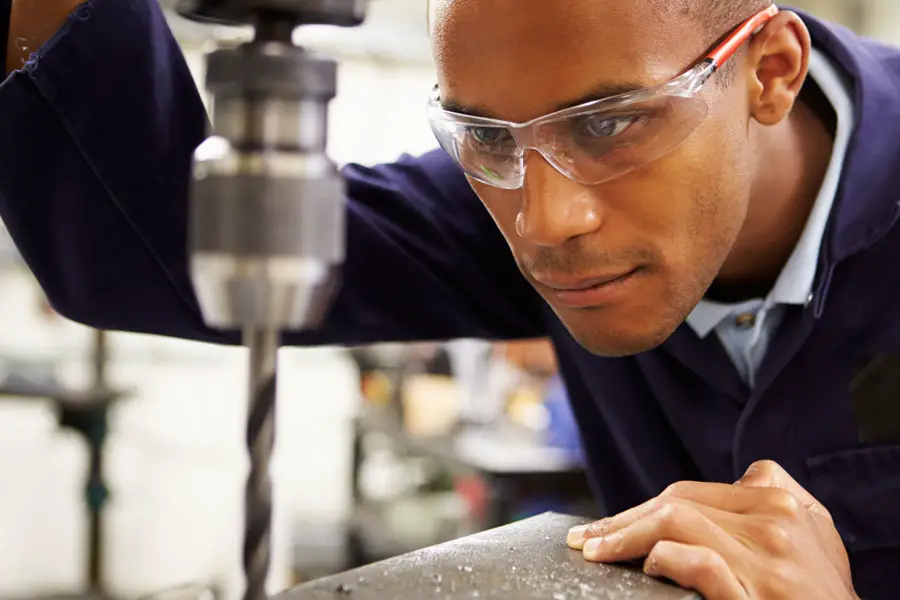 Safety Glasses Reviews
Safety glasses can prevent up to 90% of work related eye injuries, and that means that they are a necessity when laboring in environments where there are airborne pollutants and dust that can damage the eyes. When looking for the right glasses for you, definitely steer towards a model that is OSHA approved and comfortable to wear. OSHA standards were established by the American National Standards Institute, and any design that meets these requirements is guaranteed to get the job done right. You need a polycarbonate frame that is resistant to damage, and also prevents the unnecessary buildup of fog. You can find protective glasses as well as goggles, and the version that is right for you depends upon what kind of work you'll be doing. Clear lenses are often best, but some models come with UV protection which is an added bonus. Fog control is achieved by wearing a design that is well ventilated. Most glasses are adjustable and will fit the majority of head sizes, but be sure to try something on before you buy.
Most Popular Safety Glasses
Edge Eyewear
The incredibly flexible nylon frame and polycarbonate scratch resistant lenses of these safety glasses from Edge Eyewear make them durable and comfortable. The added feature of soft Megol tempe tips makes them more pleasurable to wear than a lot of other models on the market. The construction meets a number of regulations, and the black design with smoke lens just looks awesome. If you're looking for safety glasses that are built tough, and are still lightweight and cozy, then the design of these glasses are going to please you. They're also economical, providing all the performance you need without the extra expense. Whether working professionally, or doing projects at home, these glasses can help to protect your delicate eyes from airborne irritants at all times. They are completely ANSI Z87.1 +2010 compliant and Ballistic MIL_PRF 31013 3.5.1.1 compliant, and the innovative design is patented and tested for the highest level of performance.
ANSI Z87.1 +2010 compliant and Ballistic MIL_PRF 31013 3.5.1.1 compliant
Polycarbonate scratch resistant lenses
Soft Megol temple tips for unsurpassed comfort
Patented flexible nylon frame
– Anthony Dawson
Best Overall Safety Glasses
DEWALT
This dual mold Concealer goggle from Dewalt is perfect for providing protection from airborne eye irritants, and is designed for the ultimate in fog control and ventilation. The impact resistant lenses will never break, and the dual-injection rubber is a perfect soft and comfortable seal around your delicate eyes. The cloth head strap is fully adjustable, making these goggles suitable for all head sizes. The ventilation channel is the genius behind preventing the build-up of fog. With the clip attachment you can easily replace the lenses, should you ever need to. However, it might not be a problem because the lenses are so durable that they're going to last you for a very long time. Made of tough polycarbonate, the lenses can withstand even the toughest of blows. These goggles are great for multipurpose use, and offer all the protection and comfort that you need for a long day on the job or working on projects around the house.
Extra fog control with built-in ventilation channel
Easy lens replacement
Adjustable and comfortable cloth head strap
Polycarbonate lenses are impact resistant
– Anthony Dawson
Best Budget Safety Glasses
3M
These clear, anti-fog lenses from 3M are not only lightweight and comfortable, but they're also versatile to suit your needs. The Cord Control System comes with an optional foam gasket attachment, and this design helps you to keep your corded earplugs attached at all times. This also prevents tangling and makes it more convenient. What the foam gasket does is limits your eye's exposure to harmful dust, while also providing cushioning for extra comfort and a snug fit. The polycarbonate lenses prevent the build-up of fog within the glasses, and they also absorb 99.9 % of UV rays. This design meets the requirements of CSA Z94.3-07, and has an impact rated to ANSI Z87.1-2010. Like all 3M products, this eyewear is highly protective, comfortable, and is really built to last for years. The added features make them stand out from the rest, and you're guaranteed to actually enjoy wearing these glasses throughout the day. They also happen to be good looking. There's no reason why you should have to look like a goof when wearing your protective eyewear.
Lightweight and comfortable frame
Features the Cord Control System to keep corded earplugs attached
Optional foam gasket attachment
Impact rated to ANSI Z87.1-2010
– Anthony Dawson
Safety Glasses Buying Guide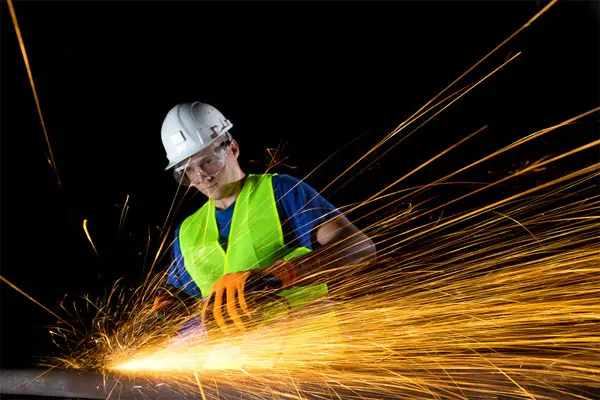 Safety glasses, and goggles are regulated by various international governing bodies. In the U.S., Safety glasses must conform to ANSI Z87 standards. In Canada, CSA Z94 standards are applied, and other standards are used in Europe, Asia, and Australia. Because these standards vary by region, eyewear purchased by U.S. standards may not meet the applicable standards of other countries. Safety standards are copyrighted documents, and cannot be accessed online without a fee. Member groups of the American National Standards Institute (ANSI) are required to review and make updates to their standards every five years.
The most effective safety glasses are shatter resistant and made from polycarbonate. Safety glasses are not designed to be unbreakable, and they likely won't last forever. Their primary function, however, is to protect the eyes from injury from particles and projectiles. Over time, the lenses of the safety glasses of goggles will become pitted from being exposed to small particles and pieces of materials over time. This pitting makes the lenses less clear, making then difficult to see through. The constant exposure to particles will also cause the lenses to weaken, and they will need to be replaced.
Standard safety glasses are not designed for use during activities where objects may be focused directly at the lens, such as in paintball or hockey. Safety goggles for such activities require a much thicker lens, with safety standards set forth by ATSM. Most safety glasses provide a high level of protection from UVA and UVB rays. The best pairs provide 99 percent protection against both types of ultraviolet rays.
Safety Goggle Features to Consider
Below are some common features of safety glasses or goggles to consider when shopping.
Safety Standards
Make sure the safety eyewear meets applicable standards for your county or region. In the U.S., look for "ANSI Z87 or "Z87+". You'll find this code marked on the frame of the eyewear along with the manufacturer;s initials and any special lens attributes. Many basic safety glasses available on the market are made from a cheap plastic. Be aware that just because they look like safety glasses, doesn't necessarily mean they really are.
Quality of Safety Glasses
Choose safety goggles made from a shatter-resistant high quality virgin polycarbonate. Recycled resins cost less, but are usually accompanied by high distortion, yellow lenses, and flimsy construction. Make sure your chosen glasses have zero distortion lenses. This will allow for longer wear without any eyestrain or fatigue.
Size of Safety Glasses
If you wear prescription glasses, your safety glasses or goggles will need to be big enough to fit over them comfortably. There are visitors spectacles available for this very purpose, but you may be able to find similar safety goggles that will work with your prescription frames if they are small. Safety glasses featuring bifocal lenses are also available. This is a good option if you don't want to have to wear your prescription glasses at all.
Fit
The fit of your safety goggles or glasses is very important. You"ll need to consider the width of the frame and nose piece, the length of the temples, and the angle of the temples relative to the lenses. Safety glasses range from four to six inches from temple hinge to temple hinge. You'll need to find a frame that will not only stay on your face, but provide maximum protection as well. Most safety glasses are designed with a standard nose piece, which will fit fine with most people. There are, however, several styles on the market for people with wide noses. Temple length and temple angle are based on a standard size. Some styles of safety glasses have ratcheted and extended temples. This lets you change the angle of the temple frame with respect to the front frame and lenses.
Fixed vs. Replaceable Lenses
If you can find them, safety glasses with replaceable lenses are a great investment. In most cases, however, the lenses of the safety glasses are quite expensive, so you may end up paying a lot just for a lens replacement.
Protection
When considering how much protection the eyewear provides, you'll need to look at more than just the safety rating. Some models have added features like side shields, wraparound lenses, and eyebrow guards. Other special features you may see include: hard-coated lenses; anti-fog lens coating; straps instead of temples; padding around the lenses; nose piece padding; special lens colors; metal or nylon frames; and more. If choosing a tinted lens, choose a color that is applicable to your specific situation or need.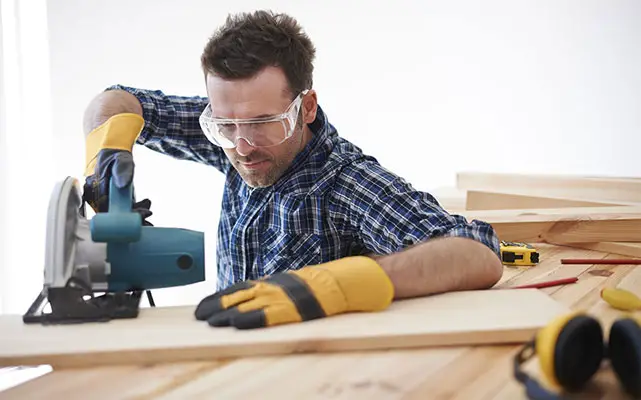 Lens Options
Below, you'll find some common lens options available on different types of safety goggles and glasses.
Clear – These are used in various indoor and outdoor settings. They are designed for use in normal lighting conditions.
Dark Grey – Dark grey lenses help reduce glare in bright light. The are often used outdoors in bright sun to reduce eyestrain and fatigue.
Smoky Grey – These are also used in outdoors and in bright , sunny conditions.
Indoor/Outdoor – These lenses feature a clear silver mirror coating. They are ideal for changing lighting conditions. They can also be useful for night driving, as they deflect glare from oncoming headlights. Warehouse workers, and other people who move frequently from outdoor to indoor conditions, can benefit from this type of lens. Mirror coatings are available in several tints: blue, silver, red gold, or multi-colored. All provide the same basic function, but the different colors are optimized for different lighting conditions.
Infrared Radiation Protection – these lenses provide protection for welding applications. They are available in different colors and protection levels for different types of welding.
Anti-Fog Coating – this helps prevent condensation from forming on the lens in extreme weather conditions. The coating lasts up to six months with normal usage.
Conclusion
When choosing a pair of safety glasses or goggles, make sure to consider not only the safety rating, but whether the glasses are appropriate for your region and application. Consider features that make the glasses more comfortable for long wear, and opt for zero distortion lenses to prevent eyestrain and fatigue. If choosing a pair of safety glasses for welding, refer to OHSA guidelines for the appropriate infrared radiation shade to use for your particular welding application.