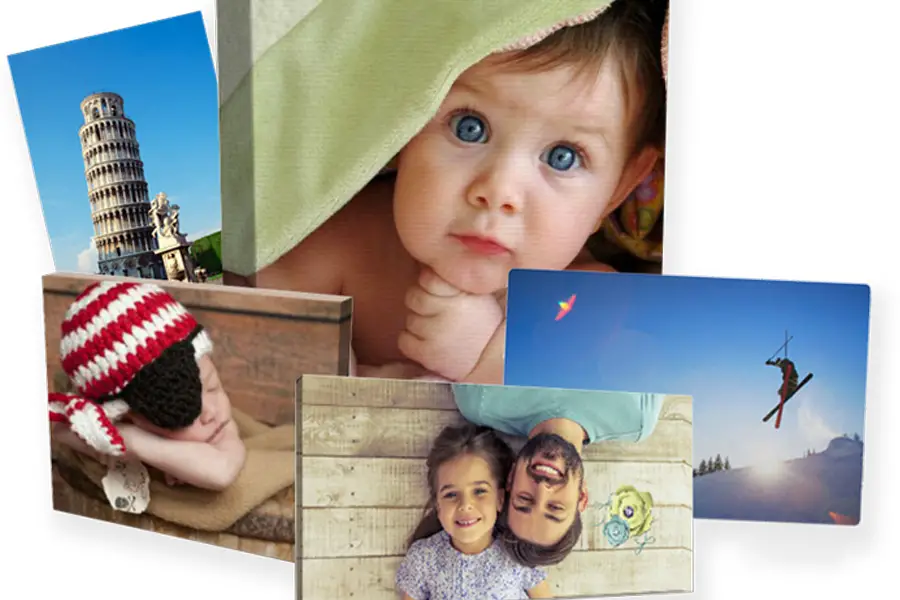 Scrap Booking Software Reviews
The hobby of scrapbooking has been around for as long as there have been photographs and newspaper clippings. People love collecting their memories and keepsakes and physical form, and there are few better ways to organize them together than in a tidily bundled scrapbook. With the dawn of the Internet and sophisticated graphics software, scrapbooking became available in digital form and allowed for seamless integration of computer photos, art, graphics, and effects. The digital nature of scrapbooking software allows them to be shared via email or online file-sharing sites, burned to a disc, or printed and placed in traditional album format. In addition to the appropriate software, you will need a digital camera/camera/printer to round out your scrapbooking project.
Most Popular Scrap Booking Software
Scrapbook Factory Deluxe
Packed with innovative tools that help you make customized designs and layouts, Scrapbook Factory Deluxe is the perfect program to get you started turning your dusty old photo albums into sharable scrapbooks, cards, invitations, and more. On-screen instructions and quick access to how-to video tutorials allow digital scrapbooks of all skill levels to create hassle-free customized designs, whether a simple photo invitation or a full family album with different graphics and effects. Using the software's Digikit Creator, users can implement design elements of their choosing in the form of digital images, scanned photos and graphics, and various digital graphics kits, which can be tagged and organized then searched for in the Digikit Browser. Among Scrapbook Factory Deluxe 2's many tools are the updated professional blending and stenciling effects, digital cutting/punching/edge effects, layering, and decorative text. The software also includes and intuitive PhotoLab editing program and Image Cutout Studio that let you pick and choose how any photo in your project turns out.
Create scrapbooks, cards, invitations, photo books, postcards, and posters all in one easy-to-use software
Share ideas, designs, and finished projects with family and friends on Serif's Daisytrail.com digital scrapbooking site
5 digikit graphics/effects packages included with various embellishments, frames, text effects, and layouts
Image Cutout Studio feature enables user to cut images out of an original background and transplant it to a different background
– Anthony Dawson
Best Overall Scrap Booking Software
MyMemories
The My Memories Suite 9 with Colossal Kit is one of the most comprehensive and powerful digital scrapbooking programs ever released. With an intuitive project workspace and time-saving features including instructional walkthroughs, this program allows newbie scrapbookers start creating projects in minutes and lets the expert build the photo project masterpiece to share with family, friends, and on the Internet. Upon booting up, My Memories Suite 9 will present you with a large selection of professionally designed templates to get your started, or you have the option to start from scratch and follow along with tutorial guides to make your own unique project. Add music, videos, and voice narrations to your digital albums and greeting cards and share them with family and friends in a variety of formats. The software is filled with high-res art files, textures, embellishments, and photo editing tools, giving you control of the way every photo, background, border, and effect turns out.
Easy to use interface allows for drag and drop photo implementation or the automatic Fast Fill feature that does the work for you
Edit photos for crop, flip, mirror, color, redeye, shape, and more
Customize headlines and captions using Word Art Designer, complete with spellcheck tool
Efficient search tool quickly finds photos, backgrounds, embellishments, and imprints in the software for easy access
– Anthony Dawson
Best Budget Scrap Booking Software
Printmaster
With a straightforward user interface and packed full of useful features and tools, Printmaster 2012 Platinum makes digital scrapbooking easy, approachable, and fun. With the Printmaster 2012 Platinum software, you have the ability to customize virtually everything about your scrapbook or photo projects, from backgrounds to shapes to fonts and effects. The program is available for both Mac and PC and the software transfer process is easy should you upgrade from one system to another. Printmaster 2012 Platinum is packed full of design tools that let you fill text font with photos, add a drop shadow, and tweak photos so they turn out just the way you want them in the finished project. Should you want audio or video featured in your scrapbook, Memory Mixer allows you to add sound and embed video links or external files to give a whole new layer to your project. You can also create your own movies to post on the Web, watch on a TV, or sync to a compatible mobile device.
Smart, seamless, and powerful interface that's easy to grasp for all skill levels
Easy-to-use effects slider tools
Intuitive page layout tools, simple drag-and-drop for photos and clip art
PrintMaster includes ready-made templates by professional designers
Greeting Card Wizard lays out cards for easy printing
– Anthony Dawson