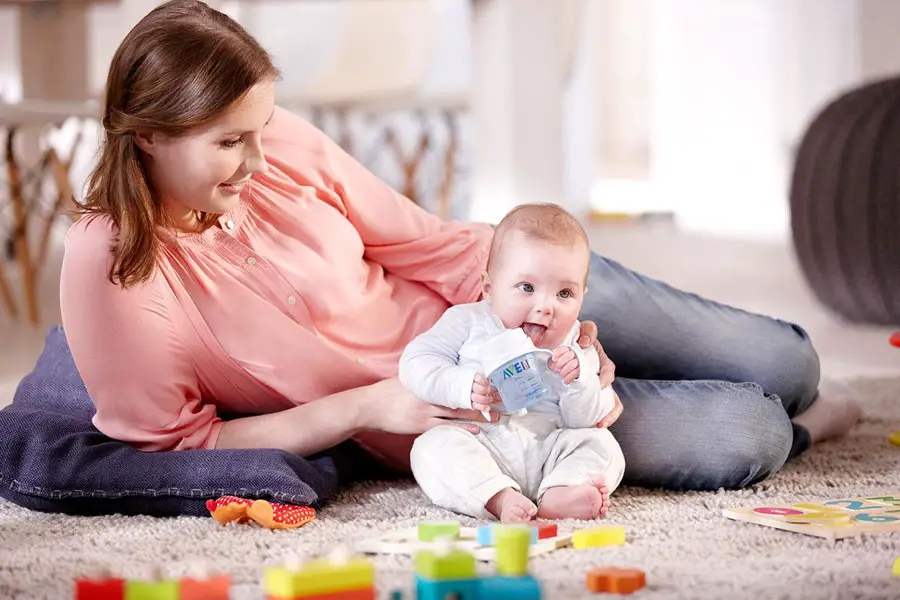 Sippy Cup Reviews
As children reduce their use of bottles they move to a Sippy cup. These cups are a convenient way to transition a child from a bottle to a regular cup. As your child grows, instead of using a bottle, it is recommended by dentists and pediatricians that your child begins to use Sippy cups. The problem is that Sippy cups can spill, drip, and make messes as children drag then around, throw them, and generally abuse them. Finding a cup that is rugged enough to take a toddlers abuse, easy to get the drink out when the child is intentionally drinking, and not drip as the cup is being dragged around can be a challenge.The following Sippy cups are great choices when choosing a cup to hold your child's beverages. Once your child is old enough to use a Sippy cup it is important to find one that will provide convenience for you as well as your child. The best brands provide cups that are leak proof, spill proof, and break proof. The Sippy cups reviewed will allow your child the ability to learn to drink from a cup while preventing the child from making a mess.
Most Popular Sippy Cup
NUK
The NUK Gerber Graduates 4 Count Fun Grips Hard Spout Sippy Cups comes with three different color options. You can either choose to buy the sippy cups in boy color, girl color or multi-color. In order to help you remember which cup is your child's, there is a personalization area to write your child's name or other personalization to identify your child's cup. When you child is in daycare or goes to a friend's house, the personalization area will be very helpful in keeping up with your child's sippy cup. The NUK Gerber Graduates Fun Grips Hard Spout Sippy Cup is dish-washer safe allowing for easy cleanup. The sippy cup is shaped like an hourglass which reducing tipping. Children are very messy as they learn to use their hands and arms. With the NUK Gerber Graduates Fun Grips Hard Spout Sippy Cups your child will be able to explore your home without creating a mess as they drag their sippy cup around. The sippy cups are 100% leak proof, spill proof, and break proof. As your child continues to explore their world, you will not have to worry about them hurting themselves with a breakable cup or making a bigger mess with a sippy cup that spills. The spout of the sippy cup is also bite resistant, which allows your child to get use to drinking out of a cup without destroying the sippy cup.
Bite resistant
100% leak proof, spill proof, and break proof
Area for child's name
Hourglass shape
Dishwasher safe
– Anthony Dawson
Best Overall Sippy Cup
Playtex
The Playtex 2 Pack The First Sipster Spill-Proof Cup is a 9 ounce cup and comes in various colors. This Sippy cup pack is a great Sippy cup for your child because it has a soft suction top that feels similar to a bottle easing your child's transition to a sippy cup. The handles are easy for your child to grip and hold onto allowing then to carry the cup around. This is a great entry level sippy cup for your child to transition to once they are old enough to stop or reduce the use of a bottle. The Playtex 2 Pack The First Sipster Spill-Proof Cup are BPA free. BPA free means that the sippy cups do not have Bisphenol-A in the cup. Bisphenol-A can mimic the body's hormones, which can be very hazardous to children. The Playtex 2 Pack The First Sipster Spill-Proof Cup was designed by a feeding specialist and a pediatrician to create a spectacular, reliable product that is spill proof and leak proof.
BPA free construction
Easy grip handles
Soft tip to mimic the bottle for easy transition
Designed by feeding specialist and pediatrician
2 sippy cups in each pack
– Anthony Dawson
Best Budget Sippy Cup
Gerber Graduates
The Gerber Graduates BPA Free 2 Pack Fun Grips spill Proof Cup is a 10 ounce sippy cup. The colors vary and come in one of the following color combinations: red and green, pink and green, or red and yellow. The different colors allow you to select your child's favorite color or a color that is easily recognized. You can even personalize your sippy cups in the provided space for easy identification. There is a small label area on the cup for personalization. This is a great feature when your child is playing around other children and it is easy for cups to get mixed up. The Gerber Graduates BPA Free 2 Pack Fun Grips is dishwasher safe making clean-up hassle free. The shape of the sippy cup prevents tipping and spills. As your child learns to eat and drink on their own, the process if often a messy one. However, with the convenient shape of the sippy cup, the cup is less likely to tip over. The Gerber Graduates BPA Free 2 Pack Fun Grips is 100% leak-proof, spill proof and break proof.
3 different color combinations
Personalization area for easy identification
Hourglass shape for stability
Dishwasher safe for easy cleaning
Leak proof, spill proof, and break proof
– Anthony Dawson
Sippy Cup Buying Guide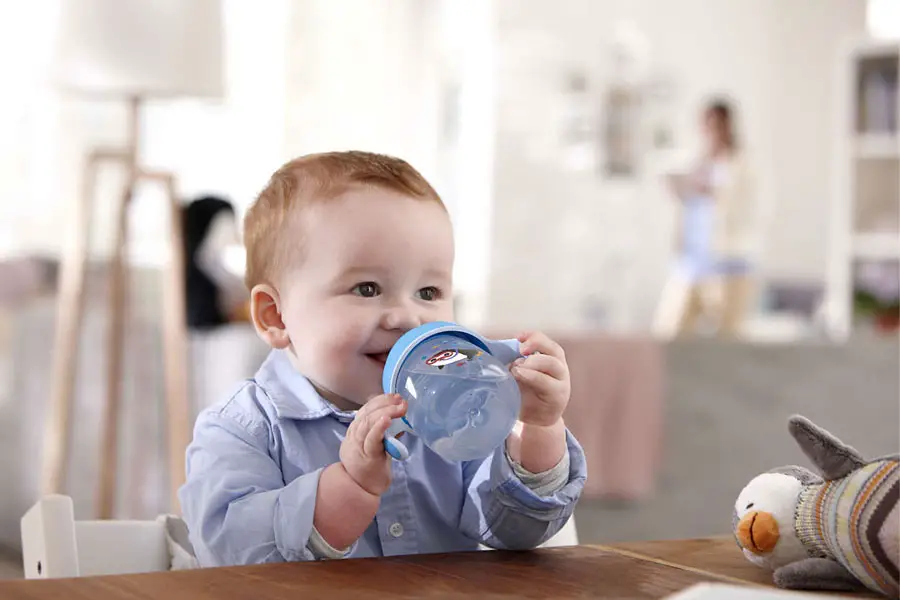 Buy Sippy Cups the Right Way
Sippy cups are great for babies or toddlers especially if they have just gotten out of their breastfeeding or bottle phase. They are considered to be great and helpful products in order to ensure proper transition of babies. The recommended period of time wherein a parent should introduce this type of cup to the child is when he/she is about 6 months old, because this is usually the time when they start to venture out of their mainly milk diets.
Transitioning a baby or toddler's drinking process from a breast or a bottle to a cup could be quite difficult, especially since the whole idea of drinking from a Sippy cup could be very overwhelming for a youngster. Parents have to purchase the best kind of this cup so that it will be easier for the baby or toddler to adapt.
There are a lot of styles available when it comes to purchasing this particular type of cup.  They range in terms of size, depending on the age of the child. For babies, the cups catered to them are usually 5 to 6 ounces while the cups catered to toddlers are usually 9 to 12 ounces. These cups usually come with spouts that can withstand intense chewing or any kind of abuse the user might put them through. There are also cups that include straws, since it is said that they are helpful in preventing any orthodontia problems.
In today's time wherein technology is rampantly present, most of the baby and toddler cups that are available in the market today are BPA-free. If one is not acquainted with what BPA is, it is a harmful chemical found in various plastics that is said to lead to serious health problems. Having BPA-free cups is highly important to ensure the baby or toddler's health.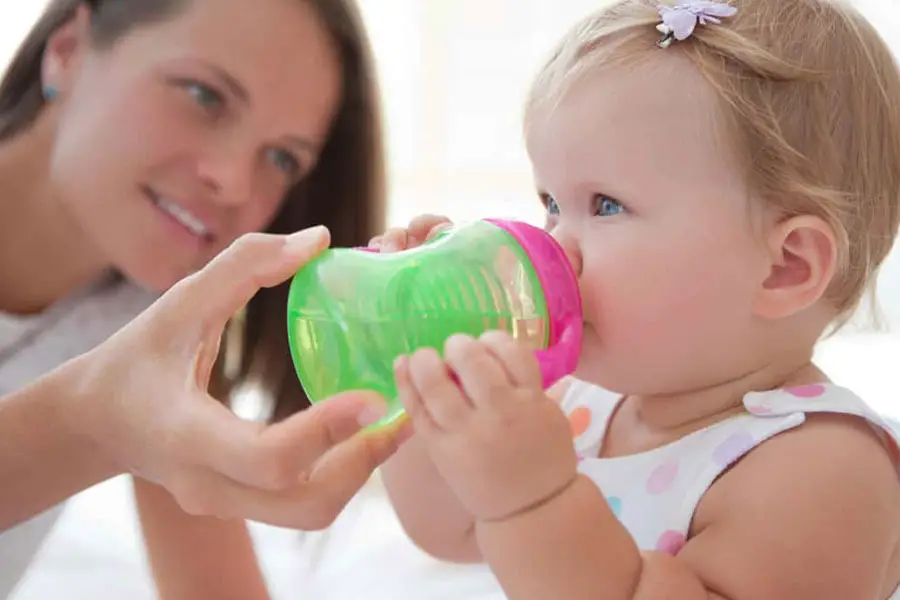 Before buying a sippy cup, it is important to keep in mind several factors in order to ensure you're fully satisfied with your purchase. Since these cups come in different variants and styles, it is vital to look for essential features in them so that the baby or toddler will properly benefit from them.
Most high quality Sippy cups usually has an anti-seep system, which is very important in keeping the liquid inside the cup itself. There are a lot of cups sold today that tend to leak and spill, which could make a very big mess especially since the primary user of the cup is a baby or a toddler.
Another factor when planning to purchase a baby or toddler cup is that the cup should only include several pieces that are easily manageable. Having lesser pieces in the cup will make cleaning a lot easier and faster. Also, try to keep away from those cups that look extremely complex and hard to deal with.
Having a variety in lids is also an important factor when looking to buy a baby or toddler cup. A lot of the cups available in the market today offer and include interchangeable lids so that the lids are going to be the only ones changed during the transition of growth of the child.
Last but not the least, the baby or toddler cup should be made of safe and BPA-free components. To make sure of this, most cups state the material contents.
Other factors to consider are the control flow of the spout and other elements related to the spout or nipple of the cup. There are basically two types of spouts, the hard and the soft. It is recommended to choose the soft and rubbery spouts if the baby is only new to the idea of drinking from a baby cup. As the age of the child progresses, then it is time to switch to the hard spouts. Having to choose between a wide versus a narrow mouth is also quite confusing for some parents. The narrow mouths resemble that of a baby bottle, and some opt to buy this so that the change wouldn't be too overwhelming for the baby or toddler. On the other hand, some parents opt to buy the cups with wider mouths because they are easier to pour liquids in.
There are also baby and toddler cups that come with straws, and opinions of people about these vary from each other. The reason why some parents choose to acquire this kind of cup is because it is obviously easier, but some parents opt not to buy this particular kind because it required harder sucking, which could be extremely difficult for children who don't have teeth yet.
Having said those factors above, purchasing a baby or toddler cup shouldn't be too difficult now. Parents should always keep in mind the age and progress of their child as this could be very helpful in picking out a cup. All the products bought for children should be age appropriate because these could highly affect the baby's growth and progress when it comes to adapting to certain things.
Also, stay in touch with parental priorities. The safety and comfort of the baby or toddler should always come first, so don't opt for the cup that leaks just because it is cheaper in price. Always settle for the higher quality product. It is important to purchase baby and toddler stuff with good quality because the youngsters tend to get attached to their things. Researching and asking those who have a thorough background in raising a child could also be a good idea when planning to purchase a baby or toddler cup. Always remember that experience is the best teacher.
Last but not the least, always purchase more than one cup. Experimentation is harmless, so why not do it? Baby and toddler cups could gain different reactions depending on the child, so a cup that might work for one child may not work for the other. Once the parent has found the perfect cup that a child positively reacts to, then it is best to buy it in multiples already. When it comes to prices, it varies greatly depending on the style and type. However, there is really nothing to worry about because baby and toddler cups aren't expensive at all.