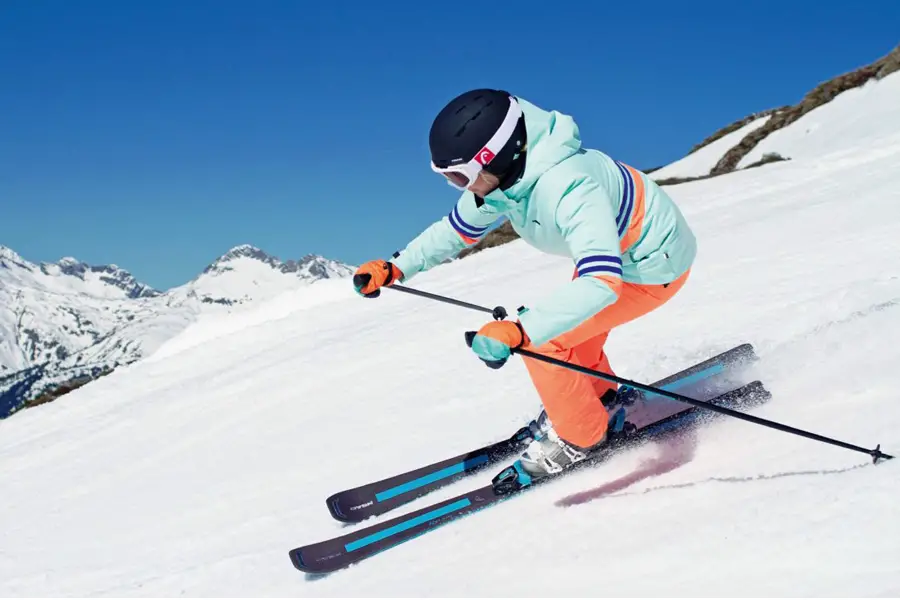 Ski Reviews
Skiing is highly addictive. It's one of those outdoor activities you'll want to take pleasure in every now and then, which is why it's a good idea to invest in your very own gear.
If you are new to slopes, shopping for the ideal ski equipment can be quite confusing and daunting to say the least. By taking the time to understand what specific features to look for, you will gain a better idea about this well-loved sport, not to mention, make your first few days on the slope considerably easier.
Suffice it to say, the improper choice of equipment will not only hamper your learning curve and progression, it can also potentially increase the risks of injury. You certainly don't want pain and discomfort to distract you from learning the different techniques.
Whether you are a beginner or a seasoned skier, it is generally best to invest in quality equipment based on the style and type of skiing you want to engage in – whether freestyle, Alpine or free ride.
Most Popular Ski
Rossignol Soul
This pair of skis is designed to float effortlessly even in deep snow, they are known to deliver optimum performance and exceptional edge hold with all types of snow conditions. In fact, this product has been awarded Editor's Pick two years in a row by the Freeskier Magazine.
Designed to deliver superior flexibility and agility, it features P-Tex Sidewalls and poplar wood core. Unlike other ski models in the market today, this one is a fat big-mountain ski that is designed to hold its own on-piste and maximize its floatation all without compromising edge hold.
With its early rise rocker, it is able to effortlessly float in powder while keeping the tips above snow. It is also constructed with superior tip to tail poplar wood core, P-text sidewalls along with resin saturated tri-axle fibreglass. Product has an overall weight of 10 pounds.
Fat underfoot
Great graphic design
Performs great with extra stiffness
Capable of holding smooth, long turns
– Anthony Dawson
Best Overall Ski
Volk Deacon
This new line of powder ski features a 'surfy' and playful appeal and is specifically constructed for powder. It is designed with the innovative construction featuring the reinforced frame of honeycomb with abs, designed to significantly reduce the swing weight to support easier pivoting and flotation. This technology also adds dampening and reduced the swing weight.
With the combination of 26m radius, short classic undercut and wide 122mm camber underfoot, you can expect solid performance on the slopes. For enhanced durability, the total edge reinforcement features stiffened edges. And for easier initiation on variable snow, it comes with a hook free taper. The product weighs 12 pounds. Please note that bindings are not included.
Performs extremely well on powder
The ski feels incredibly stable and floats on powder
Added weight is great as it holds an edge with little effort and makes it torsionally stiff
Surprisingly great carve despite the width
Lively and responsive with assured edge grip and stability
– Anthony Dawson
Best Budget Ski
Rossignol Experience
Touted to be the future of free ride, the all-new Experience 76 Ci skis features the innovative fusion of freestyle, free ride and backcountry. It is specifically designed to be the most versatile free ride ski in the market today.
Among its notable features include fatigue-free maneuverability, effortless floatation as well as instant speed control. It is also constructed with the patented Air Tip technology along with a lightweight paulownia, which is designed to enhance agility and reduce weight by as much as 20%.
With its 84 mm camber underfoot, this one makes an ideal touring ski as it delivers energy, power and edge grip you need for that optimum performance on the slopes. The Experience 76 Ci weighs 8.4 pounds.
Incredibly easy to get used to
Extremely responsive and ultra light
Fast, offers great control and superb performance in all condition
Exceptional stability and versatility
Offers great ride with no chatter on the fast groomers
– Anthony Dawson