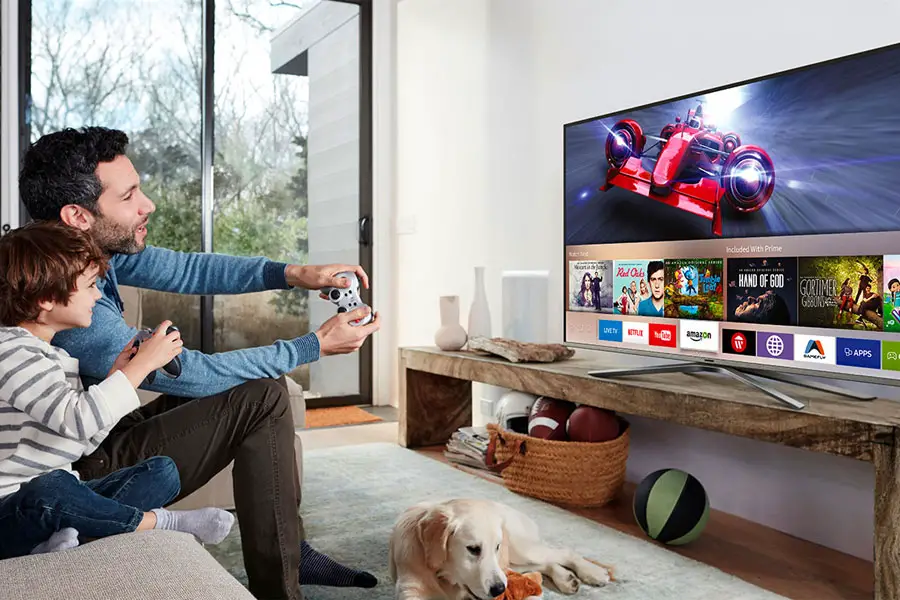 Smart TV Reviews
Smart TVs have the highest quality with the best technological advances on the market. With the Smart TVs you will be able to perform almost anything you need with regard to entertainment. Sit back and enjoy TV like you never have before. A smart TV offers advanced television viewing. As with any new technology, finding products that are top quality and will last over time can be a challenge. The following Smart TVs are simple and easy to use, made to last and will provide you entertainment for years to come.
Most Popular Smart TV
LG
The LG Electronics 55-Inch 4K 120Hz Smart LED TV is a large screen Smart TV that will enhance your level of relaxation with its many features that are easily accessible. With the magic remote you can access your favorite content providers like Hulu Plus, Netflix, and YouTube directly from your television. This Smart TV will provide you with exception quality when it comes to brightness, color detail, and clarity making your television experience of professional quality. With the Tru Motion 120Hz feature you will see your sport games, action-packed movies, and play video games with little to no motion blur. You will finally be able to keep up with your fast moving entertainment without sacrificing quality. The LG Electronics 55-Inch 4K 120Hz Smart LED TV is 9.30 x 49.00 x 30.80 inches in size with the stand. The frequency response for this Smart TV is 50/60 with output wattage of 20 watts. There are three HDMI ports with 3D features available to surpass your television viewing expectations.
Access your favorite content providers with a touch of the button
Exceptional brightness, color detail, and clarity
Tru Motion 120Hz feature for clarity in action scenes
9.30 x 49.00 x 30.80 in inches in size with stand
Frequency response is 50/60
– Anthony Dawson
Best Overall Smart TV
Samsung 55
The Samsung 55-Inch 4K Smart LED TV will allow you to maximize your television experience. The Smart TV is 48.40 x 9.90 x 30.80 inches in size with the stand. The DTS Studio Sound Smart TV feature has many applications with an S-Recommendation and Full Web Browser. Eliminate the requirement of using multiple devices to obtain a great viewing experience. This one device does it all. With this Smart TV, your TV set can act as a computer allowing you to surf and browse the internet. With the built in Wi-Fi you can stream movies and games. The Samsung 55-Inch 4K Smart LED TV can interact with networking content and the internet seamlessly. With the 1080 pixels HDTV you will have the clearest and most precise picture available on the market. The 120MR refresh rate with the dual core processor will make network sharing and screen mirroring easy to use.
48.40 x 9.90 x 30.80 inches in size with stand
Smart Functionality: Yes, Built in Wi-Fi: Yes
Inputs: 3 HDMI, 2 USB
Backlight: LED
Refresh Rate: 120MR (Effective)
- Anthony Dawson
Best Budget Smart TV
Samsung 43
The Samsung 43-Inch 1080p Smart LED TV is a very slim design that will add a modern look wherever you decide to place the device. With built in Wi-Fi you will be able to connect to the internet easily and use your television with computer capabilities as well. There are many functions to this Smart TV that will make your life easier, reducing the number of cables and plugs required to operate the television and other entertainment features in your home. This Smart TV has many signature services along with a Smart Hub. The Samsung 43-Inch 1080p Smart LED TV is 38.80" x 24.90" x 11.30" in size with the TV stand. This Smart TV offers you three HDMI Ports with a refresh rate of 60Hz. The display is LED lit making your television shows, movies, and games easier to see without creating eyestrain. With this Smart TV you will never miss a moment of action.
Built in Wi-Fi
Signature services available
Smart Hub
38.80" x 24.90" x 11.30" in size with stand
LED lit display
- Anthony Dawson
Smart TV Buying Guide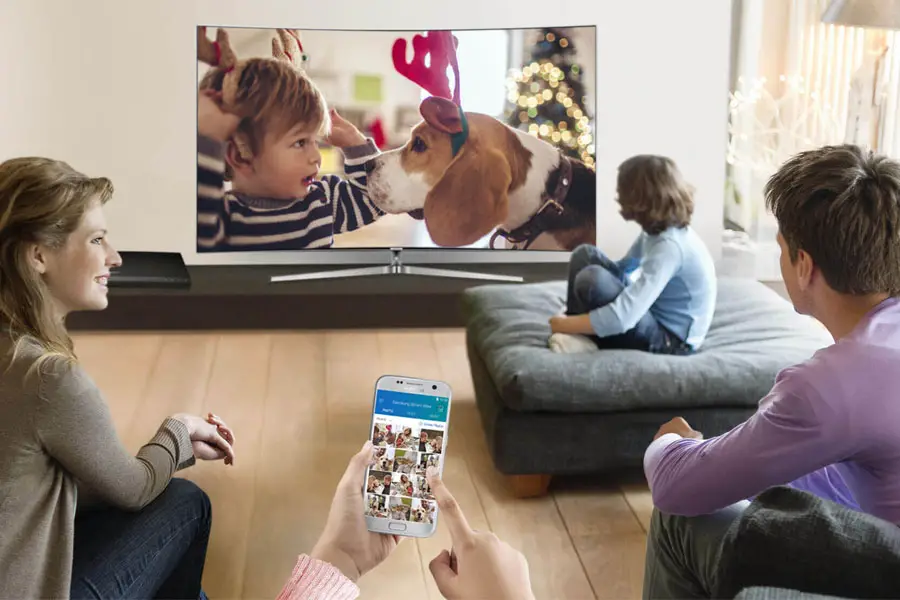 You can do many things with your smart TV. You can enjoy numerous apps, surf the internet, as well as stream different internet videos right from your room with any good smart television. The most interesting thing is that many of the televisions in the country today are smart. There are different models in the market and that makes it extremely difficult for people to choose the best models that would suit their needs. These tips would guide you in selecting the best smart TV at an affordable price.
What are the Benefits of Smart Television?
Many households are switching over to smart television because of the benefits they derive from it over traditional television sets. Because of the benefits, it appears that many televisions sold in the market are smart capability. It is increasingly difficult to lay hands on any television that is not considered smart.
Here Are Some of the Benefits People Derive from Smart Television
Web browsing capability: Many smart televisions have web browsing capability, which means you can surf the web, and watch favorite television programs on your television. For you to enjoy this capability, you have to procure a brand easy to use.
Apps: You can enjoy different apps with your smart television. You can use them preloaded or you download them from apps stores on the internet. Many of them offer streaming services. You have to compare different models and make a choice.
Additional Services: Many smart televisions provide additional services that make it different from other television sets on the market. You can customize the home screen. You can do many things with your smart television, which you cannot do with other television models.
Smart Television Buying Tips
Because of the various brands of smart televisions on the market, many people who need the device find it extremely hard to make a choice. These helpful tips would guide you to secure a high quality smart TV at cheap prices.
Budget: The most important buying tip you have to consider is your budget. These days there are a wide range of smart TV on the market, as there is lots of competitiveness going on among the major manufacturers. The price of smart television sets is going down and that is because of the keen competition. You can always get superior smart television at reasonable prices. You have to carry out research of the type of smart television you want.
Consider the features and energy consumption efficiency. If you want a gigantic television that would provide you a great viewing experience, you have to go for smart television sets. If you want a shorter viewing television, you can opt for LED smart television sets. It does not look bulky. If you want a cheaper smart television, you can go for HD ready. You can enjoy many movies, play video games, and do other fantastic things with it.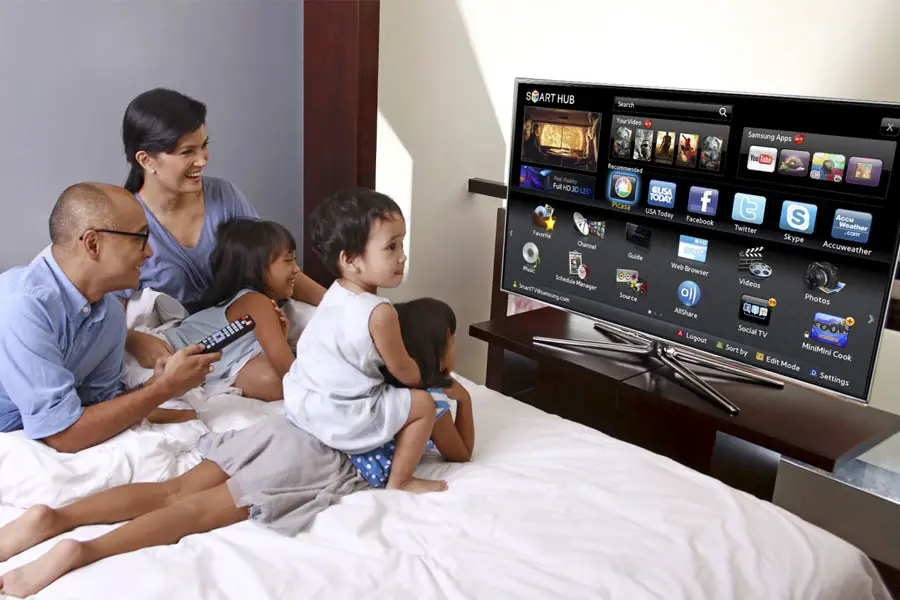 Which Brand to Buy: There is no doubt that the toughest challenge you are going to face is determining the right brand to buy. Most leading manufacturers have seen the increase in demand for this type of television and are adding competitive features to place their products above the rest. The leading manufacturers in the world today are Samsung, LG, Philips, Sharp, Sony, and many others. Because of the fierce competition between the leading manufacturers, prices keep on dropping which is a good development for consumers. To make a good decision about the brand to buy, you have to consider the following factors:
Features and the advantages of these features
Technical perfection
Usability
Design
Connectivity
As well as innovative software
You have to compare all these factors and decide which brand is the most suitable for your needs and your budget. The other factors you have to look into include the following:
Screen Size and Visual Quality: To make the best choice you have to consider the visual quality and the screen size of the brand you want to buy. To get the best visual quality, you have to consider a model with higher frame refreshing rates, better viewing angles, as well as better contrast ratios. Smart televisions with these qualities are always more expensive. If you go for a cheaper model, you may end up buying a product that does not display high visual images. If you also want a higher end smart television, you should look for those with Blu-ray and 3D features. Smart TV with bigger screen sizes cost more than those with smaller screen sizes. You can get a better experience with bigger screens.
Comparing Cheap Smart Televisions with the Expensive Ones
There are both expensive and cheap smart televisions available on the market today. You can always tell the difference between them from their designs and their usability functions. Cheaper models are readily affordable and could perform the same function as the expensive smart television sets.
Cheaper brands are bulkier and heavier than the expensive models. Expensive models are more appealing to the eyes than cheaper brands. However, the issue on appeal depends on the individual preferences. Many people would always opt for the expensive models because they are often accompanied with user-friendly features. Expensive models have better voice and better motion control.
You should know that the more features you have in these smart televisions, the higher the prices. Whether you want to buy expensive or cheap smart television models, you should be sure that the features are compatible with other household appliances you have in your house. It should have some ports for quick connection of other external devices. It should also offer a better and quick access to apps. It should have a Wi-Fi, a high quality internet browser, and faster processors. This way you are going to derive the maximum benefit from your smart television.
Conclusion
If you follow the above guidelines, you would no longer find it difficult to make a choice from the array of smart television sets available on the market. You should know what you want and keep them in mind while comparing the various products and models available on the market.