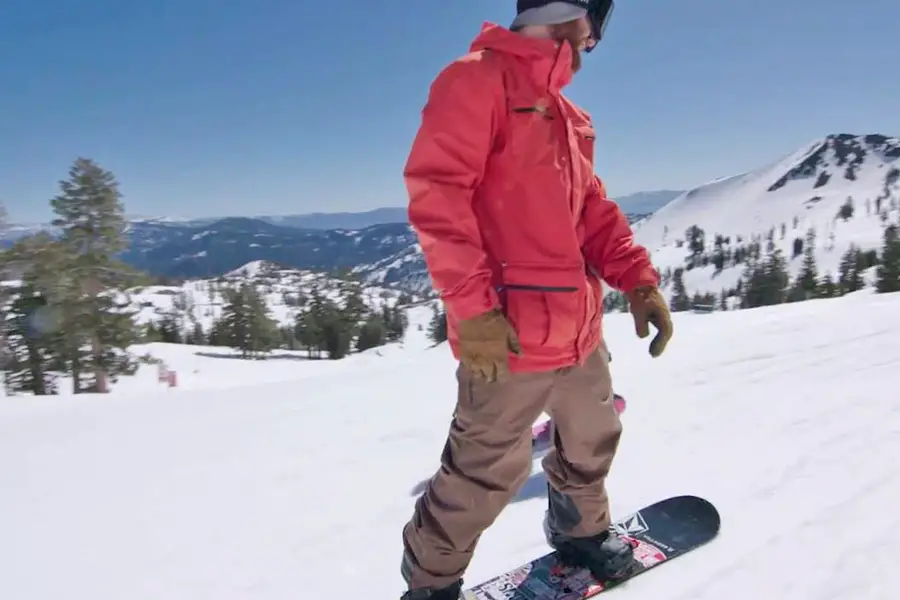 Snowboard Jacket Reviews
As snowboarding becomes increasingly popular these days, more and more sports clothing brands have included snowboarding jackets in their product line. Available in a wide variety of styles, colors and features, snowboarding jackets are now available to suit different personal preferences and technical requirements. When it comes to choosing the right jacket to wear on the powdery slopes, it is important to take into account a number of considerations, such as your skill level, snowboarding style and mountain requirements. This will help ensure optimum comfort and unhampered performance when you need it most. Whether you are a skiing enthusiast looking to upgrade your wardrobe or a newbie eager to test your mettle, the choice of snowboarding jacket can make or break your experience. With this in mind, you will want to educate yourself on the different varieties available – from waterproof to soft shells, along with the different built-in technologies the top brands have come up with.
Most Popular Snowboard Jacket
Columbia Sportswear Men's Cubist IV Jacket
This snowboarding jacket features an Alpine-inspired insulation and a great combination of breathable–waterproof fabric, complete with Omni-heat thermal reflective lining to help maintain ideal body temperature. With its simple styling and clean, crisp lines, this jacket is designed to be versatile.
The exterior seams of the jacket are sealed to ensure you stay dry and warm even in frigid temperatures. Other notable features include a removable storm hood, adjustable drop tail and drawcord hem and snap back powder skirt.
The jacket also comes with a number of compartments so you can conveniently stash your stuff including a goggle and media pocket, an interior security pocket and a ski pass pocket. This helps ensure all your essentials are safe and secure as you navigate through the slopes.
Fleece-lined jacket pockets helps keep you warm
Offers ample insulation without the unnecessary bulk
Features a number of useful pockets to stow important stuff
Lightweight and versatile
Can handle sub-zero temperature and windy conditions
– Anthony Dawson
Best Overall Snowboard Jacket
Quiksilver Men's Mission Snowboard Jacket
A part of Quicksilver's utility collection, this 10K insulated jacket is constructed with a stylish herringbone fabric complete with taffeta lining to keep you warm even in the intense winter cold. The design and color beautifully stands out and matches with any existing wardrobe.
Design features a regular fit, which makes it ideal for layering clothing underneath. It also comes with critically taped seams for maximum insulation. It also features a jacket to pant attachment system for a secure fit, a 2-way adjustable hood, a fixed powder skirt ad mesh lined vents for added comfort while on the move. This jacket makes a great companion on casual winter walks or when tackling the slopes anytime of the year.
The jacket also features a sleeve pass and chest media pocket. For maximum comfort and fit even during active movement, the sleeves are designed with Lycra wrist gaiters so it stays in place and fully sealed against the cold and wind.
Features a great shell with ample insulation
Comes with a lot of technical features
Designed to repel water and rain with ease
Ideally worn with layers of clothing
– Anthony Dawson
Best Budget Snowboard Jacket
DC Apparel – Kids Men's Amo K 14 Jacket
When it comes to staying warm and warding off the winter chill, the low profile synthetic insulation of this snowboarding jacket makes a perfect companion for tackling the slopes or for early morning park runs. It also features mesh-lined underarm vents designed to provide ventilation for excess heat.
The DC Apparel – Kids Men's Amo K 14 Jacket is also designed with critical taped seams that help ensure moisture will not seep in from cracks. It is constructed with 10k-rated waterproof polyester twill fabric for maximum durability designed for withstanding tough weather conditions.
With its standard fit, it provides ample room to layer clothing without getting in the day of your movement. Another standout feature of this jacket is its lightweight synthetic insulation, which offers optimum insulation but without the bulk.
Warm and lightweight
Ideal for cold, wet settings
Arm vents helps keep you from sweating
Bright, modern design complements any existing wardrobe
Offers enough room to accommodate layers of clothing underneath
– Anthony Dawson