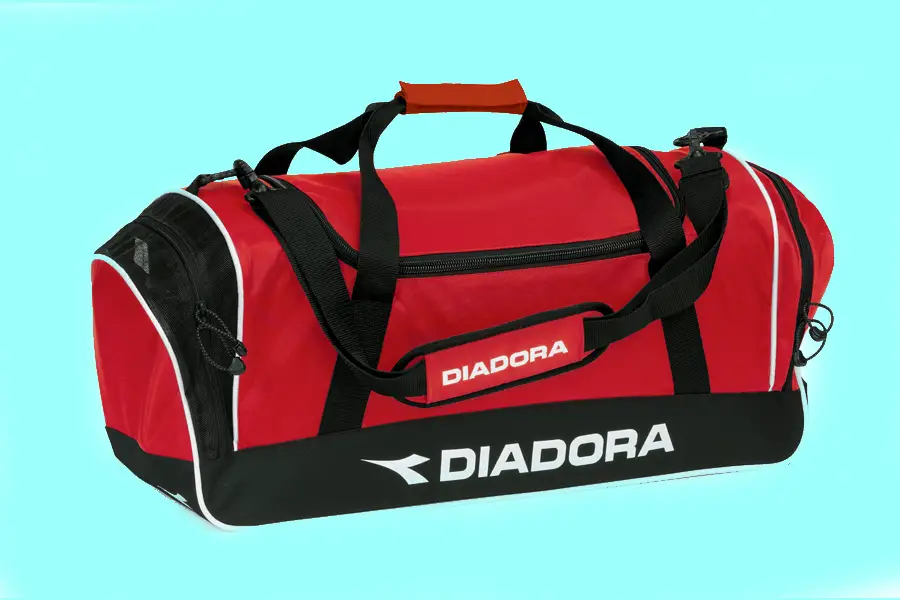 Soccer Bag Reviews
While going to and from soccer games and practices, having a bag to carry everything in keeps things organized. Soccer bags can hold shoes, shin guards, balls, water and other necessities from playing soccer. Choosing a bag that will hold up to the heavy use of children over packing and banging them around is important. With the following reviews you will be able to choose a great soccer bag that fits your needs. Don't stress with managing all of your equipment. Just get a handy soccer bag. These bags are what you need to pack a change of clothes, snacks, and all the supplies you need to be successful playing soccer.
Most Popular Soccer Bag
Adidas Defender
The Adidas Defender Medium Duffel, One Size is 13 x 24 x 12-Inch is a great bag to have for carrying all your equipment. There are nine colors to choose from including: Black/green zest, cobalt, collegiate navy, lead, black/intense pink, new black, sharp blue/slime, high resolution red/tech grey, or lead/light scarlet. Choose a color that separates you from your friends and matches your personality. The Adidas Defender Medium Duffel has a FreshPak which will prevent and protect your bag from odors that accumulate with most sports bags. The soccer bag is 13 x 24 x 12 inches in size giving you plenty of room to put all of your belongings and sports equipment needed to be successful in the game. The soccer bags have a lifetime war
9 colors to choose from
FreshPak feature
Roomy bag to fit all of your things
13 x 24 x 12 inches in size
Lifetime warranty
– Anthony Dawson
Best Overall Soccer Bag
Adidas Stadium Team Backpack
The Adidas Stadium Team Backpack is a backpack that will last you year after year. There are eight different colors available. The soccer bag is 13 x 20 x 10 inches in size allowing you to fit all of your equipment and materials into the soccer bag. The soccer bag is made out of polyester with a Polyester Rip-Stop, 600D Polyester material. The polyester material has many advantages.Polyester is stain resistant, durable, and holds its shape better than other materials. The Adidas Stadium Team Backpack has a FreshPak feature that keeps the bag smelling fresh even after carrying sweaty socks, shoes and clothes. The soccer bag has ClimaCool technology and allows you to be comfortable while carrying your soccer bag. The Adidas Stadium Team Backpack has LoadSpring shoulder straps making your experience a positive one. The soccer bag comes with a lifetime warranty.
9 Colors available
13 x 20 x 10 inches in size
Made of polyester
FreshPak Feature
ClimaCool and LoadSpring Feature
– Anthony Dawson
Best Budget Soccer Bag
Diadora
The Diadora Squadra Backpack is a soccer bag that you can carry with you anywhere. With up to 11 colors available you are sure to find a color you will like. Match your uniform, your shoes, or pick your favorite color among the following available colors: black, Columbia blue, forest, gold/black, maroon, navy/black, orange, pink/black, purple/black, red/black, or royal/black. The soccer bags are made of nylon with 420 denier nylon PVC backing. The nylon material build provides a durable bag with abrasion resistance. The PVC backing makes the soccer bag very durable. This material also allows for easy cleaning of the bag. The Diadora Squadra Backpack has a front vented ball pocket that will hold your soccer ball or other large objects securely. The side of the soccer bag has a vented shoe tunnel to hold cleats. The padded back automatically shaped shoulder pads will allow you to carry the soccer bag comfortably.
12 colors available
Made of Nylon material
420 Denier Nylon PVC backing
Front vented ball pocket
Vented shoe tunnel
- Anthony Dawson