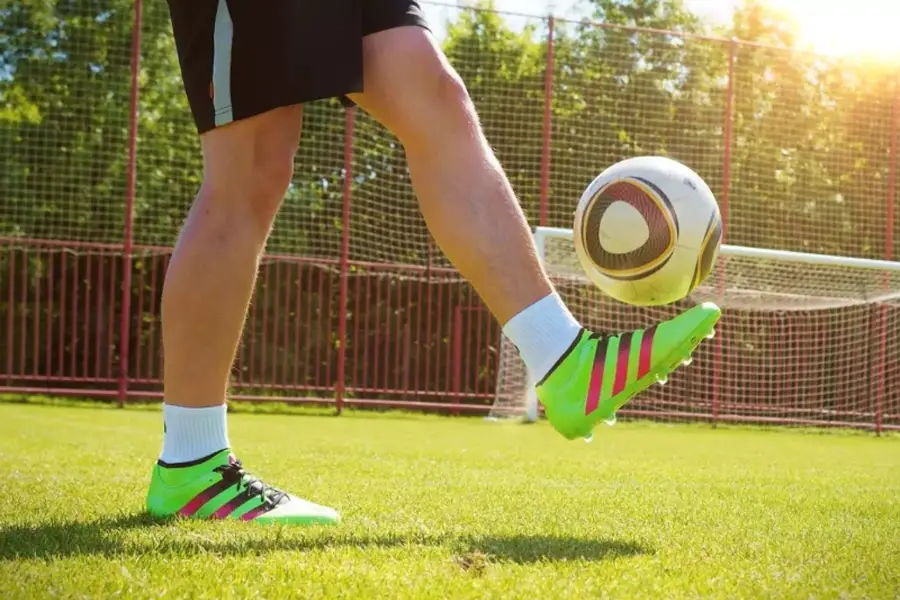 Soccer Cleat Reviews
Before you begin the soccer season you will need sturdy, durable soccer cleats. Finding cleats that will be both comfortable and durable can be a challenge. Soccer is a game with your feet so it is important not to compromise on the footwear. We have selected soccer cleats that are both durable and comfortable. These cleats will allow you to perform your best during the soccer season. Many soccer cleats on the market do not even last a full season. You will find the following soccer cleats provide both form and function and will keep you focused on the game rather than on your feet.
Most Popular Soccer Cleat
Diadora
The Diadora Soccer Cleat (Little Kid/Big Kid) comes in many other color pairs including black/pink, black/white and many other combinations. The soccer cleat is very comfortable and can be enjoyed throughout the soccer season. This soccer cleat comes in sizes ranging from size 1 8 US Toddler to 6.5 M US Big Kid. No matter what age your child is, this soccer cleat will be a great fit. The Diadora Soccer Cleat (Little Kid/Big Kid) is made out of synthetic material. The synthetic material, provides a waterproof surface that will protect your child's feet. It also makes the colors on the shoes last longer and stay more vibrant, even under heavy wear. It has a rubber sole providing better traction in the grass and provides a waterproof layer on the bottom of the shoe. Rubber soles make walking and performing more comfortable because they absorb footstrike impacts better. The MD rubber outsole provides 14 studs for traction and grip. The soccer cleat also has a soft polyurethane upper with a padded, fold-over Velcro tongue. The Diadora Forza MD Soccer Cleat (Little Kid/Big Kid) has fixed cotton and shock absorbing EVA foam. Around the ankle area you will have a brushed nylon ankle collar lining for additional comfort.
Made with synthetic material
Rubber sole
MD rubber outsole with 14 studs
Soft polyurethane upper
Fold-over Velcro tongue
- Anthony Dawson
Best Overall Soccer Cleat
PUMA
The PUMA Jr Soccer Cleat comes in White/Black/Royal Blue and is offered in many different sizes for Little Kids and Big Kids. The soccer cleats are made out of synthetic material, which allows the cleat to be more durable and hold its shape and color longer. The manmade sole allows for the cleat to be more waterproof and help with speed and agility during soccer games and practice. The PUMA Jr Soccer Cleat  has a bladed stud configuration and Asymmetrical lacing. The nylon ankle lining will keep your child's feet comfortable while playing and competing. The cleats are powerCELL engineered. The soccer cleat's outsole is Synthetic sole, which is a high performance material. Synthetic sole is a material that succeeds where outstanding performance is needed. With these features you have reliable soccer cleats that will last.
Made of synthetic material
Synthetic sole
Bladed stud configuration
Asymmetrical lacing
Nylon ankle lining
- Anthony Dawson
Best Budget Soccer Cleat
adidas
The Adidas Goletto II TRX FG Soccer Cleat (Toddler/Little Kid/Big Kid) is a very affordable soccer cleat that your child can wear during your soccer season. There are a few variations in color to personalize your cleat with your child's favorite color. They are also available in multiple sizes to meet the needs of all children. The soccer cleat is made of synthetic material which allows the cleats to retain their vibrant colors. The sole is manmade and the upper portion of the soccer cleat is made out of synthetic leather. The Adidas Goletto II TRX FG Soccer Cleat (Toddler/Little Kid/Big Kid) has a textile lining and an EVA insole. EVA allows the cleats to be light and flexible with a cushioning material. The outsole of the soccer cleat is made out of TRAXION FG, which will provide the grip and acceleration needed for the best performance.
Made of synthetic material
Affordable
Textile lining
EVA insole
TRAXION FG outsole
- Anthony Dawson