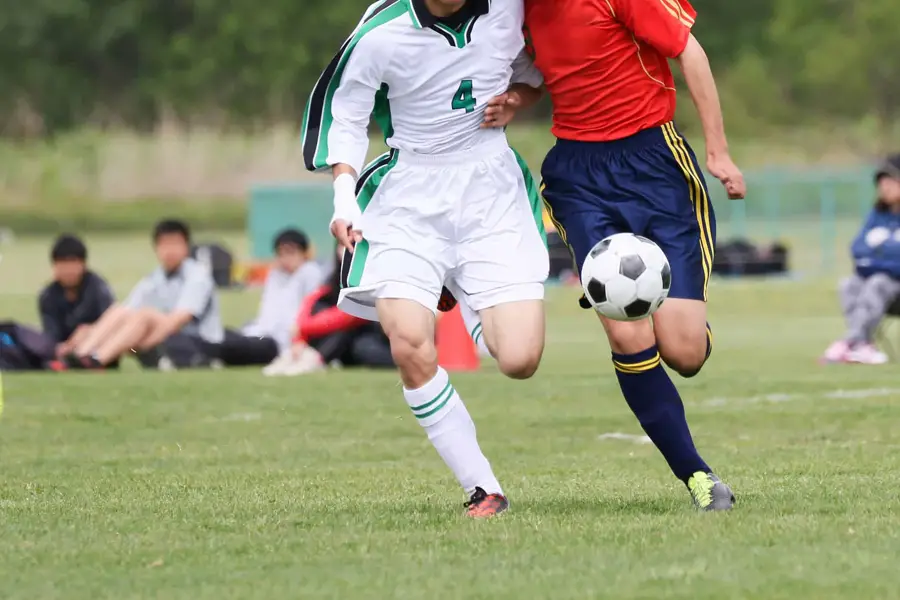 Soccer Sock Reviews
When playing sports, socks are very important. Socks can prevent foot injuries and painful blisters. Having socks that are built for playing soccer will protect both your feet and your shins from injury. The following reviews provide the best soccer socks on the market at an affordable price. Protect your legs and feet by purchasing specialty socks.
Most Popular Soccer Sock
adidas Copa
The Adidas Copa Zone Cushion Sock comes in 23 different colors including: black/white, blue/white, diva/white, forest/white, maroon/white, navy/white, orange/white, red/white, white/black, white/cobalt, white/diva, white/forest, white/red, white/navy, infrared/black, black/blast pink, black/infrared, black/ray green, black/super cyan, cobaLight/white, collegiate/purple/white, sunshine/white, or twilight/white. With all these color options you are guaranteed to wear your favorite color to match your uniform and fit your style. There are also different sizes to choose from for soccer players who are young toddlers to adult sizes. The Adidas Copa Zone Cushion Sock is made out of synthetic material as well as nylon and spandex. With these materials your socks will be durable and stain resistant. The spandex material provides a tight yet comfortable fit. The Adidas Copa Zone Cushion has targeted cushioning to protect you in all of the right places. These socks are machine washable allowing you to easily clean your socks.
23 Colors available
Different sizes available
Made of synthetic materials as well as nylon and spandex
Targeted cushioning
Machine washable
– Anthony Dawson
Best Overall Soccer Sock
adidas Traxion
The Adidas Traxion Premier Soccer Sock is a very comfortable and durable pair of socks that will last. You can purchase this pair of socks in seven different colors including: white/black/vivid yellow, university red/white/vivid yellow, cobalt/white/vivid yellow, black/white/vivid yellow, or black/vivid yellow. With the previously listed color combinations you will be able to match your uniform. These soccer socks are made out of 86% nylon, 11% rayon, 2% lycra, and 1% spandex. Nylon is a very durable material that allows this pair of socks to last for a while even under intense performance situations. With the ClimaLite technology, the Adidas Traxion Premier Soccer Sock will keep you cool and dry. This pair of socks was created with formotional technology allowing for a more ergonomic fit for optimal mobility. These socks havea moisture-wicking feature providing a drier and more comfortable fit. The Adidas socks are worn by MLS players because they are recognized as having the highest quality product on the market.
Seven different colors available
86% nylon, 11% rayon, 2% lycra, 1% spandex
ClimaLite technology
Created with formotional technology
Moisture-wicking
– Anthony Dawson
Best Budget Soccer Sock
adidas 3-Stripes
The Adidas 3-Stripes II Soccer Sock is a great reliable product that you can wear during any of your sporting events. This pair of socks is available in 12 different colors including: cobalt/white, black/white, forest/white, new navy/white, university red/white, white/black, CobaLight/white, navy/white, navy/white, roy/white, white/black, or light maroon/white. You can also choose between a few different sizes, which allow you to have the best fit. The Adidas 3-Stripes II Soccer Sock is 100% stretch nylon, which makes it so you can have a pair of soccer socks that gives you the ultimate fit. The soccer socks have arch and ankle compression and over-the-calf soccer sock with a fold-over cuff. There are knit-in 3-stripes on the cuff of the socks with a heat transfer brandmark on the foot. The soccer socks also have a hand-linked toe seam for comfort. The Adidas 3-Stripes II Soccer Sock will allow you to be comfortable while playing in your soccer game or practice.
12 different colors available
Different sizes available for your comfort
100% stretch nylon
Ankle compression and fold-over cuff
Knit-in strip on cuff
– Anthony Dawson
Soccer Sock Buying Guide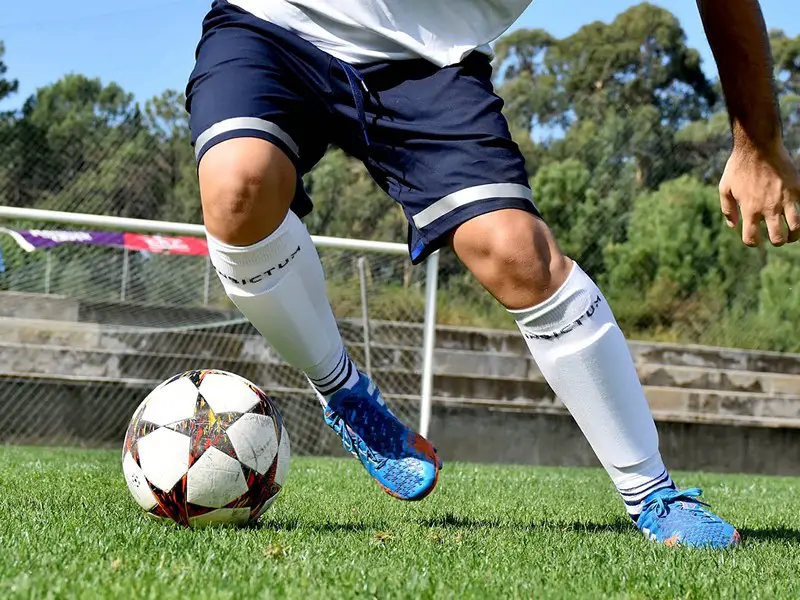 Your feet are one of the most under-appreciated and overworked parts of your body. Studies have shown that stress on the feet is one of the leading causes of headaches, lower back pain, and foot problems. It is, therefore, vital to take care of your feet, especially when playing a successful game of soccer depends on them. You need good socks that provide support and comfort. Sweaty feet can become a fertile breeding ground for bacteria, which can cause foul odor and infection. However, with the best soccer socks, you can eliminate this problem and have happy feet that serve you well in your soccer games.
What are Soccer Socks?
Soccer socks are an essential part of good soccer gear. When choosing the right sock, ensure you pick one that will keep your feet safe and comfortable.
You need a quality soccer sock because it influences the performance in the field. A good pair of socks should enable you to run smoothly around the field without discomfort or pain. Furthermore, it should be able to cushion you against blisters, and absorb sweat to prevent bacterial and fungal – and of course, bad smell.
Tip
When buying a pair of socks, always remember that not all socks are created equal. While the color and design may attract most people, there is more to the right socks than appearance. In this guide, we will show you the critical features you need to pay attention to.
Material
If you are a person who goes after brand name, then you need to hear to this – material is more important. While the brand is essential, you should pay more attention to the material used to make the socks.
The material of the sock determines the level of comfort, fit, and durability. Therefore, ensure you check the composition of the material to know whether it fits your requirements.
A suitable material should be comfortable in cold and hot weather. Some material tends to be on the extreme; for instance, it may be excellent in summer yet poor in the cold season.
The most common material used in making socks is cotton, polyester, spandex and nylon. Most of the socks are a combination of these materials. Cotton is comfortable but not breathable, and, therefore, tend to become hot in warm seasons. On the other hand, synthetic material such as polyester, spandex, and nylon are excellent in absorbing moisture.
As a rule of thumb, all socks should be comfortable irrespective of the weather. Therefore, look for a comfortable material that fits your needs.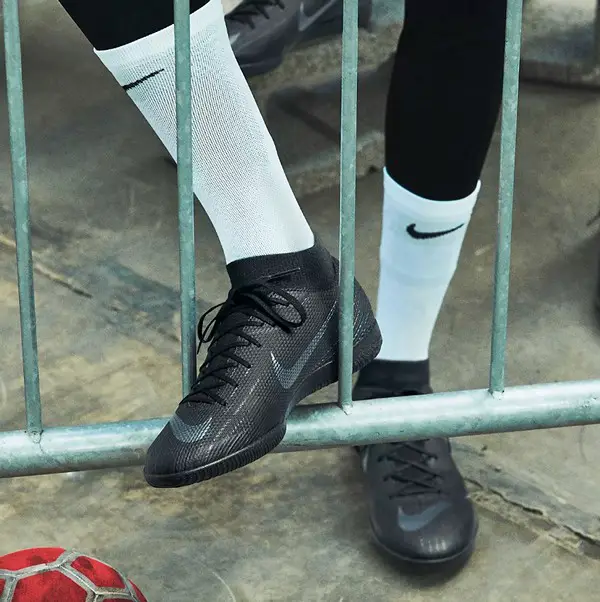 Breathability
Breathability is a vital feature to look out in a sock. Soccer is an engaging game that leaves you sweaty. You need a pair of socks capable of absorbing moisture and keep your feet dry. The breathability of the socks is critical because it makes your feet comfortable and happy. Besides, it helps prevent your shoes and feet from having a bad smell.
Ease of Drying
Hygiene is essential to an athlete just like anyone else. However, this can be a challenge if your socks take days to dry.
Socks made of synthetic material dry fast, thus making them the darling of soccer players who tend to sweat a lot. The beauty of having a pair of socks that are quick to dry is that; it helps prevent bad odor by absorbing moisture quickly, and drying fast when washed.
Cushion
Running in the field can exert a lot of pressure on your feet. Therefore, you need socks that can help absorb the shock the feet are exposed to when moving. You should look out for a soccer sock that is well-cushioned at the foot-bed for protection against intense shock and comfort. Foot-bed makes the sock comfortable and absorbs shock, thus enabling you to play for long without injury.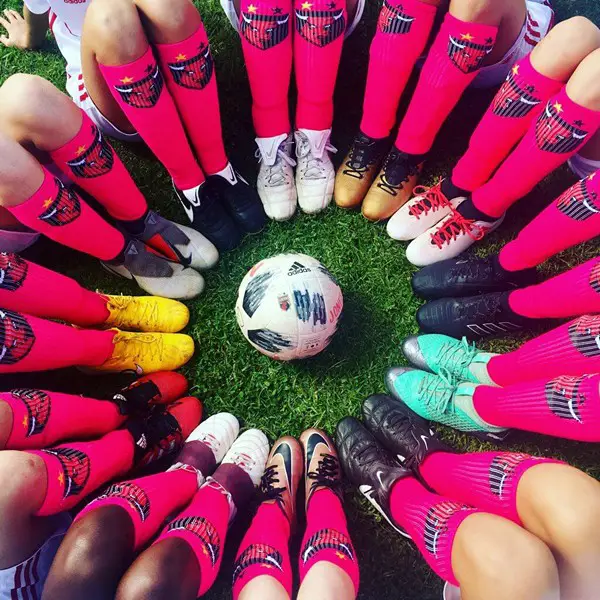 Height / Length
Soccer socks come in various lengths. The length of the sock you should choose is determined by your preference and the protection you are looking for. The best soccer sock should be long enough to hold the shin guard, and protect you against scrapping.
Let us look at the two most popular heights:
These socks have a height that falls in the middle of the calf. They are comfortable and give a player more freedom of movement. However, they don't offer much protection and, therefore, not appropriate if you aim to prevent scraping.
Knee-high socks cover the entire lower leg and rise above the knee. They offer great support and are mainly associated with compression socks. Most professional players use this type of socks because it protects them against scraping and scratching when they trip or slide.
Size
Fit is everything in socks. Ensure you find a size that fits you. You don't want socks that are too small to force yourself into, or too large to keep sliding.
Wearing the wrong size can make the socks slip, thus expose you to pain, injury and discomfort. Ensure you check the manufacture website to confirm they have the right size: the size of the socks should base on the size of your shoe.
Conclusion
Most people think that once they buy good soccer shoes, they are good to go. Wrong. Even with the perfect shoes, you need to have quality socks for comfort and support. Ensure you get fitting socks that complement your shoes to prevent pain, infection and discomfort. Finally, good socks will allow you to practice well and win the game.