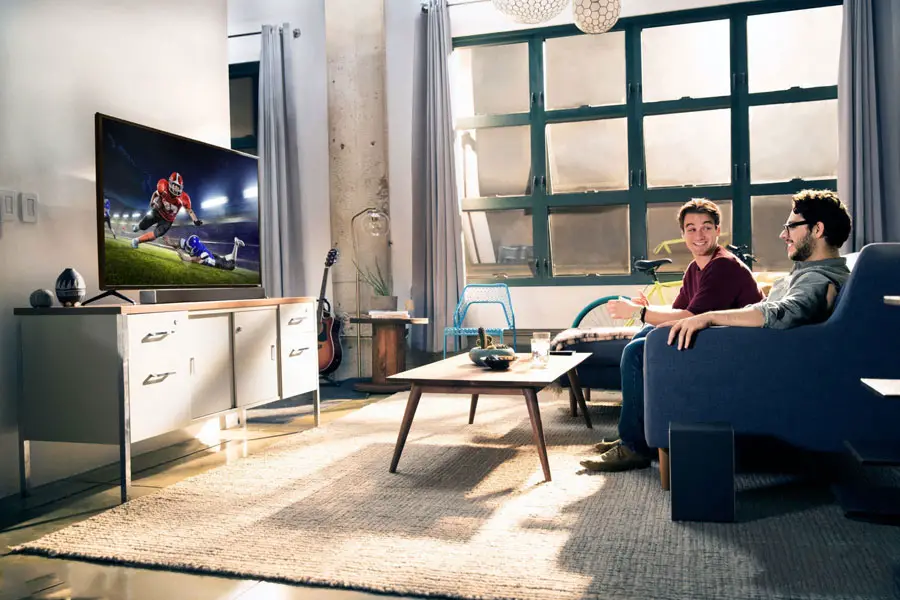 Sound Bar Reviews
In recent years, with the development of entertainment centers and surround sound brought into homes, the sound bar has gained a lot of popularity. These bars provide stadium quality sound built into the sound bars. They are easy to connect to your entertainment center providing top quality sound. Do you want to improve your TV's sound quality? Do you want to listen to music easily with high quality stereo sound? We have provided sound bars that are built by well-known companies and provide top quality sound at an affordable price improving your viewing experience.
Most Popular Sound Bar
Sony
The Sony HTCT260H Sound Bar with Wireless Subwoofer is a great device that can add personality to your music. The Sound Bar is a 2.1 Channel 200W sound bar that is 85W x 2 + 130W in size. This Sound Bar is wireless and allows you to place the device anywhere in your residence. The Sony HTCT260H Sound Bar with Wireless Subwoofer has a HDMI input and output plus analog audio & digital optical inputs. The Sound bar provides an HDMI input instead of the outdated coaxial input at a mid-price level. The Sony HTCT260H Sound Bar with Wireless Subwoofer has excellent sound quality that comes with a remote control. The Sound Bar has a 3.5mm analog input with treble and bass controls along with several sound modes. There are three different display modes and a night mode for lower impact sound. The Sony HTCT260H Sound Bar with Wireless Subwoofer conveniently has Bluetooth, which allows you to stream music from your phone.
2.1 Channel 200W
Bluetooth for streaming music
HDMI input and output plus analog audio
Wireless subwoofer with remote control
Treble and bass controls and 3 different display modes
– Anthony Dawson
Best Overall Sound Bar
VIZIO
The Vizio S4251w-B4 5.1 Soundbar with Wireless Subwoofer and Satellite Speakers is a great product to put anywhere in your residence. The Sound Bar comes in two different sizes, which include 38-Inch or 42 inch and has a sound pressure level measured using pink noise at 1 meter. The device is also C-weighted. The sound bar is sure to give you quality sound because the total harmonic distortion is calculated as electrical measurement of amplifier distortion. The Vizio S4251w-B4 5.1 Soundbar with Wireless Subwoofer and Satellite Speakers has premium audio with Dolby Digital and DTS Digital Surround decoding plus DTS Tru Volume and DTS Circle Surround audio post processing. With these features you get a crisp clear sound that is never muffles or distorted even as the volume rises. The Vizio S4251w-B4 5.1 Soundbar with Wireless Subwoofer and Satellite Speakers also has a left, right, and center channels that provide you an easy wireless connection. This sound bar has the best in class audio performance with a crystal clear surround sound with less that 1% total harmonic distortion. You can also easily stream your music from your Smartphone or tablet via Bluetooth.
38 inch or 42 inch options
Sound pressure level measured using pink noise at 1 meter
Harmonic distortion calculated for a clearer sound
Premium audio with Dolby Digital
Surround decoding plus Bluetooth
– Anthony Dawson
Best Budget Sound Bar
Bose
The Bose Solo TV Sound System will allow you to listen to your music and watch TV with clear surround sound. You will be able to hear the sound throughout the room from the Bose speaker array technology. The Bose Solo TV Sound System is comprised of a single speaker that fits under your HDTV without any additional equipment. This sound bar is extremely easy to setup with only one connection necessary to your TV and one plug to the wall. A four button remote is included with purchase and will control the volume of your sound bar from a distance. The Bose Solo TV Sound System has a digital signal process and will allow you to listen to your music with the amazing sound quality that Bose provides. TV show and movies will have clearer truer sound making you feel like you are there. Bose also has one of the industry's best customer service and are there to answer questions, help with product selection, technical issues or other customer service needs. The sound bar will provide you clear sound for anything from movies, music, or TV shows.
Bose speaker array technology
Single speaker that fits under your HDTV
Easy setup
Four button remote to control volume
Digital signal process
– Anthony Dawson
Sound Bar Buying Guide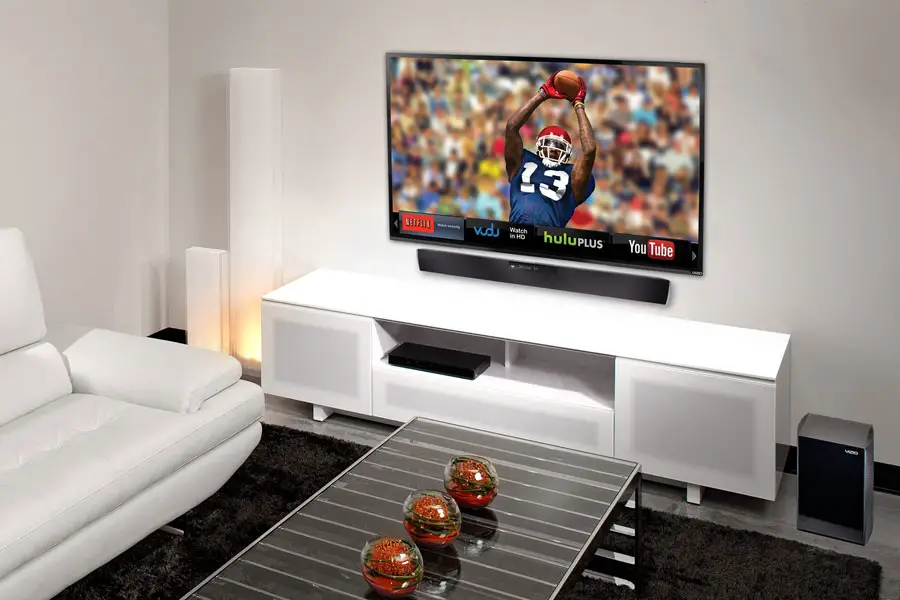 What to Remember When Buying A Sound Bar
Recently, with the continuing progression of activity centers and multichannel surround sound delivered into residences, the sound bar has already become incredibly popular. These kinds of bars supply stadium quality audio. These are simple to hook up to the entertainment activity center, giving it high caliber sound.
When choosing a good Sound Bar, make sure it has the following:
1. Excellent Audio Quality
By its very nature, a sound bar restricts audio from sounding fully like a real 5.1-channel home entertainment system. However, the prime models still produce clear sound with an above average bass punch. Many may include a separate bass speaker or subwoofer, though, so as to hit very low notes.
2. Fair Quality Simulated Surround Sound
As previously stated, the output of this product is not really as good as the full audibility of 5.1-channel surround speakers. Still, a great unit should deliver a relatively believable simulated surround sound whether the bar makes use of a highly concentrated internal driver or a virtual sound trickery. Some less expensive versions offer only stereo audio.
3. Necessary Features of a Sound Bar
When there's a probability that the bar can obstruct the television's remote sensor, choose a model having a rear IR repeater. Wireless Bluetooth support enables streaming audio tracks from cellular devices without the need to physically connect. Automatic setup programs can assist in simplifying the task of obtaining the most realistic and convincing surround sound effects in the room.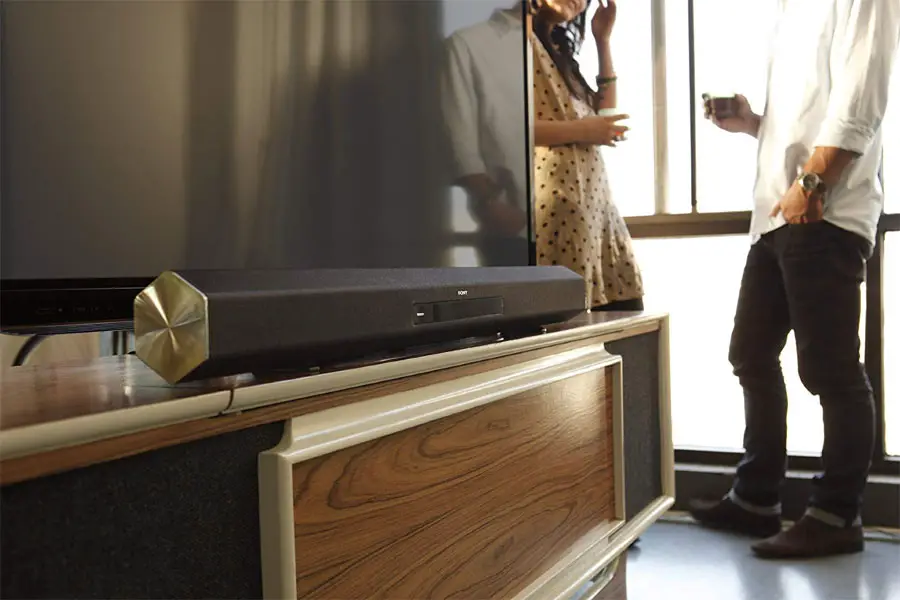 Things to ask before purchasing a Sound Bar
1. What Are the Details Regarding the Surround Sound
A number of these products, at present, boast that they incorporate Dolby and DTS surround audio decoders. Then again, nearly all of them are created with only a little connectivity. As an alternative, manufacturers assume that the users are going to connect the other home entertainment system, like Blu-ray Disc player, to the High definition TV. The users are expected to use that to shift between sources. That can actually make the connection easier between the television and the audio bar to just a single virtual sound cable. However, the drawback is that even though televisions can easily pass 5.1 channel surround audio from the internal tuners properly, evaluations report that many will not transmit sound received through the HDMI ports over the digital sound outputs, transforming it alternatively to the stereo system and causing the decoders to have absolutely nothing to decode. Most of these models are able to generate a multichannel audio field from the stereo system mix like the best car sound system available on the market. Although the simulated sound is usually great, in most cases it is significantly diverse than what is heard in the authentic DTS or Dolby sound recordings. Does that matter to the user? If it does, the technique of overcoming this issue is connecting the Blu-ray disc player or some other components straight to the audio bar. Search for a model that has two or more digital sound input that harmonizes with the outputs of the equipment.
2. What Is the Type of Design That Suits the Needs?
Having a design does not necessarily mean having a lot of connections, though users may also want to make sure that the unit has the essential ports to deal with other electronics. It is also important to see to it that the gear can fit into the available space in the room. Take into account the shape and size of the unit itself. Consider, too, if there is a discreet bass speaker and if it is wireless or wired. These products are available in diverse lengths. Longer ones supply superior stereo imaging, but could seem silly resting underneath a smaller-display set.
3. Does It Sound Like A 5.1-Channel Home Entertainment System?
The truth is that this product does not really provide this sonic element.
However, it is much better than the integrated high definition TV sound system. It is a superb choice for those to wish to have a single, streamlined package rather than a place brimming with electrical wires and speakers. Incorporating a bass speaker to an audio bar can produce an improved sonic low end, which can be critical for making the most of some forms of entertainment, such as high-octane films. On account of that, some bars can be obtained with separate wireless or wired subwoofers. Other sellers provide an option of including a subwoofer.
4. Are The Bars Active or Passive?
Almost all audio bars are usually active and incorporate the signal processors and amplifier needed for standalone operation. On the other hand, there are also products that are passive and count on a separate amplifier to take care of those tasks. Those who do not own an amplifier or receiver should steer clear of the passive ones.
5. Is The Room Relatively Square?
Typical audio bars make use of sonic trickery in order to convince people that the sound from the small sound system in the front is emerging from spots surrounding the listener. The success of the methods utilized to accomplish this will vary and could be significantly influenced by seating placements and room shape.
6. Who Are the Dealers Authorized by The Manufacturer
Verify the company's policy pertaining to authorized merchants prior to buying on the internet. Some companies have rigid policies with regard to this. For instance, a certain manufacturer is not going to honor its extended warranty if the customer acquires its product from a dealer that's not authorized. Some sellers will promote their own warranty. Nevertheless, whether or not it is an appropriate substitute is something buyers should think about before purchasing.
Top Three Products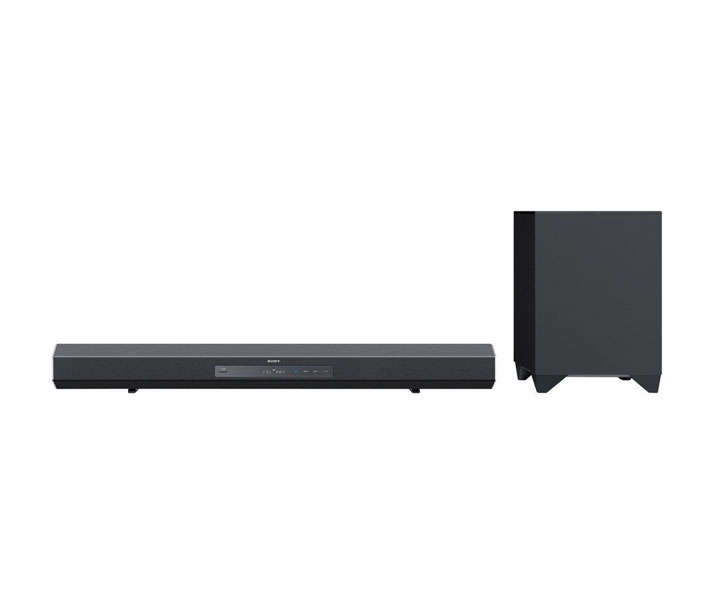 1. Sony HT-CT260
This model includes built-in Bluetooth at $250. With its affordable cost, its wireless bass speaker already offers deeper bass than several other models.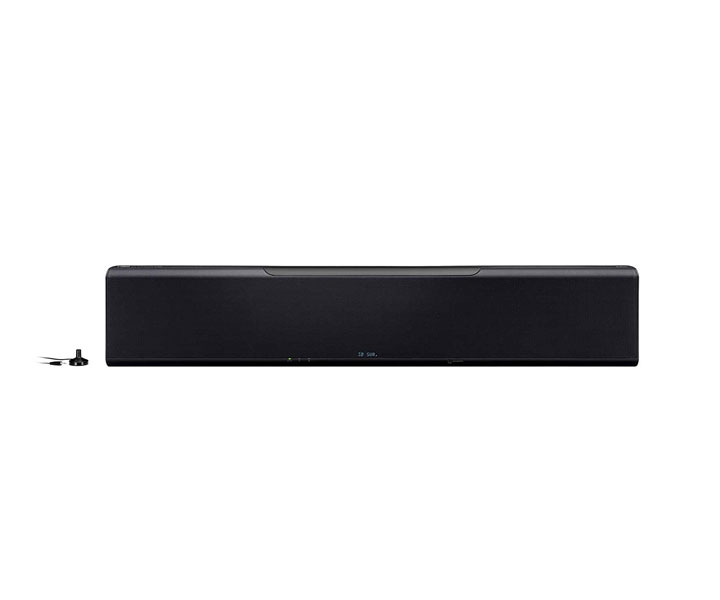 2. Yamaha YSP-4100
This is a premium model valued at $1,699.95. The quality of sound is definitely superior. The surround sound effects are more believable than other brands. This model, however, is slightly huge, but is very well-designed. The collection of features is unparalleled.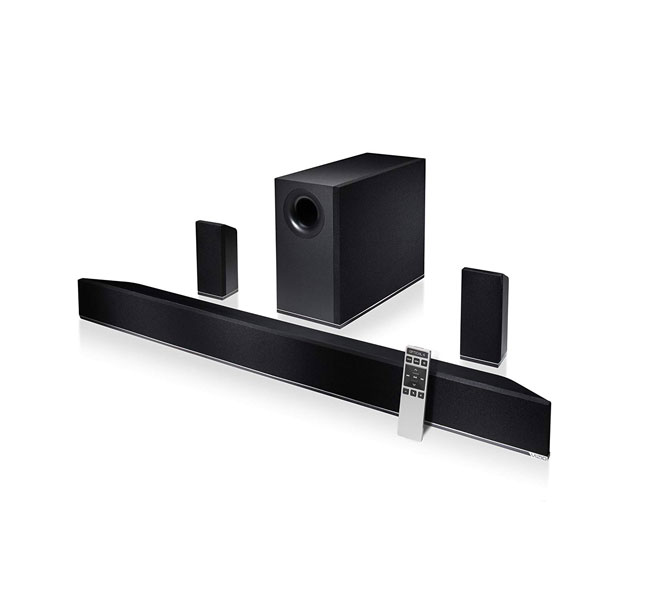 3. Vizio S4251w-B4
The Vizio S4251w-B4 has the capacity of creating genuine 5.1-channel sound. Thanks to its wireless rear speakers and bass speaker. The setup is more complex and more jumbled as compared to a basic sound bar. For its price of $298.00, it is already excellent.