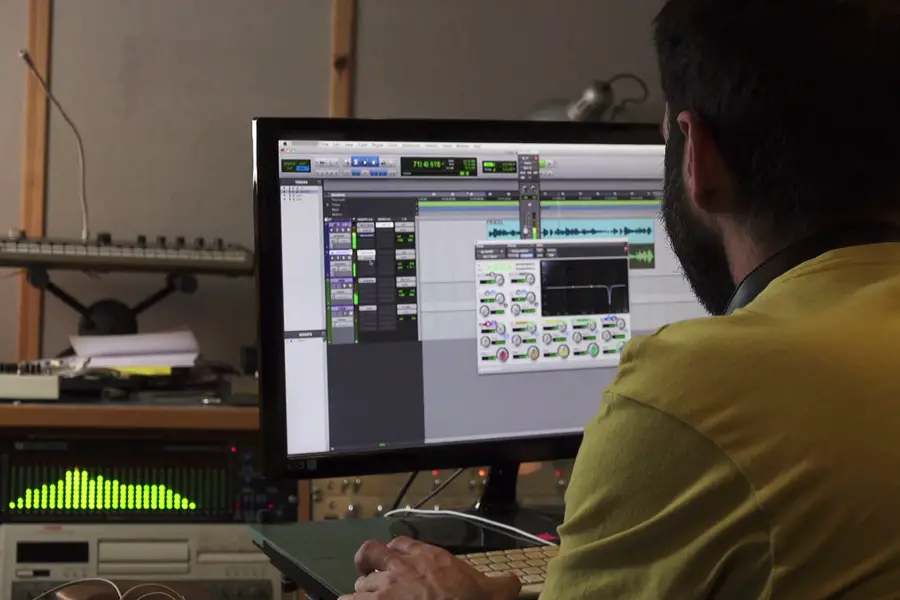 Sound Recording Software Reviews
Looking for a good software solution to let out the creative musician in you? If you have ever wanted to record your own music, or even to make beats for aspiring rappers, you will need to put some focus on your studio software. While it's true that no true studio is completely software driven, and that you will want to eventually get some good hardware such as a studio quality microphone and audio interface, the software in this article are either industry standard or close enough to it that you could achieve the same results. The applications reviewed here were taken into consideration upon the following rules. The user interface needs to be simple, or at least intuitive. The application also needs to provide as many industry standard tools as possible. Digital Audio Workstations and other sound recording software tend to be pretty powerful, and sometimes that power comes at the expense of user friendliness. However, a good developer will do their best to present all the tools needed to the user in the most intuitive way possible.
Most Popular Sound Recording Software
Sony Sound Forge Pro Mac
Rebuilt for Apple's flagship desktop operating system, OS X, Sony's Sound Forge Pro for Mac computers offers a powerful, modern user interface designed for recording, editing and processing studio quality audio. One of the great things about this sound recording software is that it includes a very high quality, super powerful set of tools geared towards mastering and repairing audio files easily, taking the mystery out of the process a bit.It is a one-stop option for those of you who want to create and publish studio quality audio, for whatever purpose you may have. Sound Forge Pro also gives you fast access to your plugins. Comes with some pretty good documentation too, so if you get lost you can definitely find an answer.
Normalize and change the amount of channels in your audio
Add fade in and fade out effects
Super simple synthesis plug in allows you to create waveforms and noise that can be modified later
New user interface tailored to OS X
Comes with the Mastering and Repair Suite from iZotope
– Anthony Dawson
Best Overall Sound Recording Software
Ableton Multitrack Recording Software
Featuring its famous Rack Extension as it has for so long, Reason allows you to increase your collection of instruments and even effects and associate them with the devices that you want to. These Racks are like extensions that allow you to do more. It has no limit to the audio recording and instrument channels, so you can use the channels as you wish. You could even make a 9-hour recording, if you have the hard drive space to put it. Its multi taskable sequencer features block mode and tools for audio camping. It even has real time stretching and audio transposing tools that allow you to get the perfect mix before you export your channels and master your files.Because Reason is an industry standard, this recording software is very powerful, and as such it can come with a pretty steep learning curve. Luckily, it does have some decent documentation that will help you along the way, but it can be a bit jargony.
Powerful Digital Audio Workstation
Easily manage loops, samples and devices
Powerful plug in manager
Easy to expand functionality using racks
– Anthony Dawson
Best Budget Sound Recording Software
MAGIX Samplitude Music Studio
Magix gives you the basics that you need, plus a few extra tools that are sure to come in handy. It has a standard multitrack recorder, and surprisingly easy audio editing. Design your tracks sound easily by adding effects, instruments and using its easy point and click interface. It even comes with BeatBox 2; a drum machine that allows easy beat creation. This sound recording software is pretty simple to use, but also has some quality documentation if you ever find yourself stuck trying to figure out how to do something.
Easy Introductory Digital Audio Workstation
Multitrack recording
Effects and plug in support
Affordable price that is merciful on beginners and hobbyists.
– Anthony Dawson