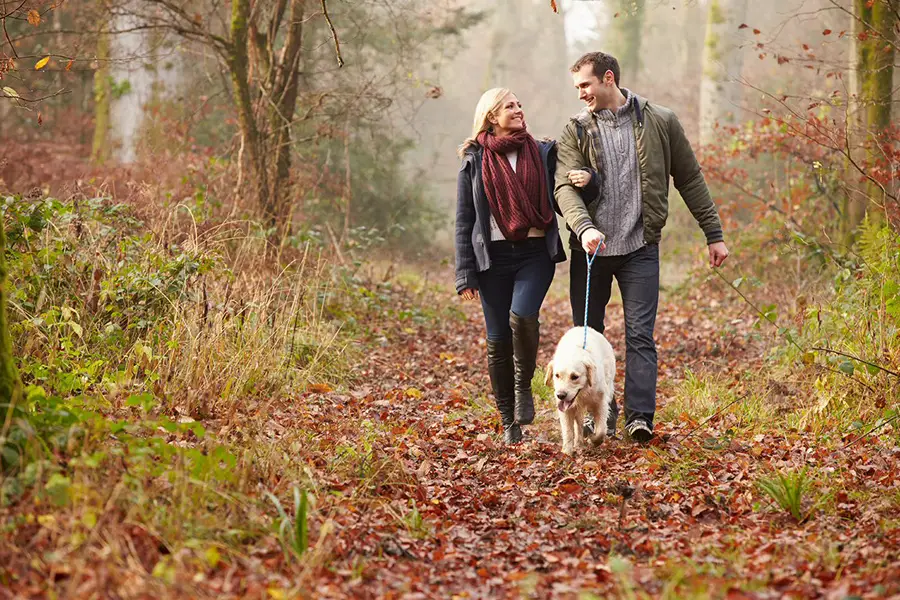 Spot on and Cream Reviews
Creams and ointments are often used as a non-invasive and pain-free way to overcome or prevent fleas on your pet. They provide long-term coverage of protection against fleas and their eggs and help to delay any further infestations from occurring. Spot on treatments are so easy to use and they have such lasting effects that it makes treating fleas a quick and simple job to do. Requiring just a drop or two of the treatment usually to the back of the pets neck is all it takes to stop them from contracting fleas and them laying their eggs in the fur. Creams are used in a similar way but can also be used to treat infections or cuts that have happened due to continuous itching and scratching from fleas irritating the skin. Both of these solutions to treating fleas are one of the most effective and highly rated forms of flea treatment on the market.
Most Popular Spot on and Cream
Bio Spot
The Bio Spot Defense Smart Shield Applicator Spot on Flea treatment for dogs is a remarkable long-term protection towards fleas and ticks. For up to 30 days your dog can be flea free and care free without the worry of consistent itching or scratching causing them discomfort. The treatment starts working in 15 minutes and will kill adult fleas and ticks as well as eggs and larvae too. The formula has an insect growth regulator that breaks down the lifecycle of the fleas controlling the infestation. The Bio Spot Defense Topicals features a shield applicator that has been designed to make the application of the treatment even more precise than ever before. It keeps the liquid from making contact with your skin and makes parting the dogs fur much easier, using the tip of the applicator. The liquid is then placed directly onto the skin to get to the root of the problem.
Specialized tool to simplify application
Applicator parts the hair getting the liquid directly on the skin
A barrier is created by the applicator stopping liquid from touching the hands
– Anthony Dawson
Best Overall Spot on and Cream
Bayer Animal Health
Fleas are such an irritation to your pet'sskin;it's really uncomfortable and can get them down. If the itching is left and not seen too the fleas can cause your pet to get a nasty skin disorder such as dermatitis or even tapeworm. The Bayer Advantage II Topical Flea Treatment works within minutes to kill over 98 per cent of the fleas in just 12 hours after the treatment has been implemented, and a further 99 per cent of the fleas' larvae and eggs within 20 minutes. Once the fleas and the eggs and larvae have been killed they can no longer produce or hatch any more fleas so the lifecycle of the infestation is then stopped dead in its tracks, literally. If your pet is unfortunate enough to catch a new batch of fleas once the first lot are killed do not worry, as the treatment will finish these off too within two hours.
Attacks fleas, their eggs and larvae
One treatment will prevent your pet for at least 4 weeks against fleas
Will not be affected by shampooing or swimming
– Anthony Dawson
Best Budget Spot on and Cream
Veterinary Formula
Veterinary Formula brings you the 50Plus IGR Spot on for large dogs. This treatment is simple to use but so effective for your dogs. Although it is aimed at large dogs, the sizes and ages are dependent on the dog so the range is stated at around 33-66 pounds in weight and dogs that are 12 weeks of age or older. The treatment can guarantee the finishing and eliminating of 5 different types of insects that can cause infestations on your dog. It comes with an applicator to make the treatment easier to perform on your dog and only requires a small amount so is not time consuming. The flea's eggs and larvae will also be killed off as well as any adult fleas or ticks with long lasting prevention of up to 5 weeks for fleas and 8 weeks for eggs and larvae.
Can be used on small dogs over 12 weeks old
5 different kinds of pests are targeted: fleas, ticks, mosquitos, lice and mites
Repels these infestations for 5 weeks
Kills off flea eggs and larvae for 8 weeks
– Anthony Dawson