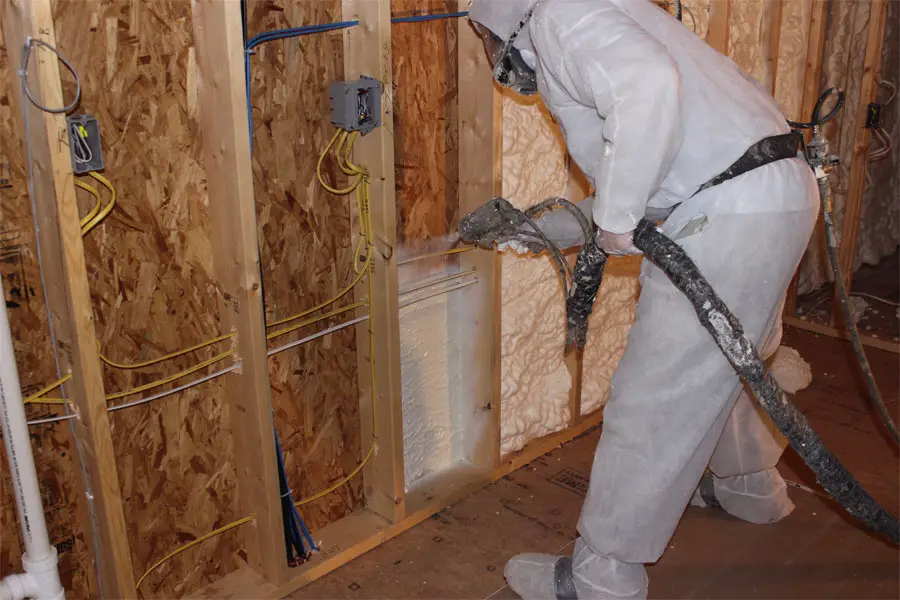 Spray Foam Insulation Reviews
Insulation is one of the best ways to reduce your heat and air conditioning bills. You can add it to the attic and crawlspace to reduce the amount of outside air that enters your home. This also reduces the amount of hot or cold air that escapes through the many cracks and crevices in your home. Spray foam insulation will seal the area creating a more energy efficient space. Spray foam insulation can be used during renovations to provide a barrier between outside walls and a sound barrier with interior walls. We have selected the best spray foam insulation material that will provide for easy application as well as a sealed area that will reduce your heating and cooling bills for years to come.
Most Popular Spray Foam Insulation
Touch 'n Seal
The Two-Component-Polyurethane-Foam-200-Board is an insulation kit that will provide a coverage of up to 200 square feet at 1 inch thick. This spray insulation comes in a kit that is self-contained. It has detailed instructions and connection hoses that are color coded. The material is fire retardant and meets all building codes. This kit is compatible with other fiber insulation systems. This includes fiberglass, Rockwool and cellulose. When sprayed the insulation will expand to fill in all of the gaps and seal the space preventing any release of air. This can reduce the heating and holing bills by up to 40%. The Two-Component-Polyurethane-Foam-200-Board provides a constant flow of foam that will dry in under a minute. The foam will expand to 30 times its initial size. The R value is 7.12 in and it is a closed cell foam. The kit includes everything you need to complete the job.
Covers 200 square feet 1 inch thick
R value of 7.12
Closed cell foam
Expands to 30X
Kit includes everything needed to complete the job
– Anthony Dawson
Best Overall Spray Foam Insulation
Foam It Green
The FOAM-Polyurethane-Spray-Foam-Insulationsprays a green foam and gets into all of the cracks and crevices in your space and seals them tight. This product is quick and easy to use but it is important to follow the directions exactly. The green foam dries quickly and becomes hard and dense when it is cured. The foam kits will cover a specific square footage with a 1 inch thick density. There is a kit for a 202 square foot space and one for a 602 square foot space. The foam is closed cell foam and has anti mold ingredients for a longer lasting product. The FOAM-Polyurethane-Spray-Foam-Insulationhas a fire rating of Class I E-84. This meets all building code requirements. The kits includes written instructions and videos which explain the correct way to use the product. Everything you need to complete the project is included in the kit. It is strongly recommended that you read the instructions carefully and watch the video before beginning. There is phone support 24 hours a day if needed.
Covers 202 or 602 square feet area
Closed cell foam
Video and written instructions
Green foam with 1 inch coverage
24 hour phone support available
– Anthony Dawson
Best Budget Spray Foam Insulation
Fomo Products Inc.
The Fomo-Products-Inc-Handi-Foam-Insulation will completely seal your area. The foam expands at a 2:1 ratio and provides coverage in all the cracks that allow air to escape. The insulation bonds with wood, metal, concrete, brick and plastic. It will settle in place within 10 minutes and be completely cured within 24 hours. The foam can be painted once it is completely cured. Included in the kit are a 9 ½ foot hose a brass ball valve and the included needle nozzle is also brass. The kit will cover 8688 feet with the 10 pound kit. When using the foam insulation kit it is best to wear a painter's outfit or other covering for your clothes along with a face mask. Detailed instructions are also included. The Fomo-Products-Inc-Handi-Foam-Insulation is made in the USA.
Foam expands at a 2:1 ratio
Completely cured in 24 hours
2 Nozzles and a 9 ½ foot hose included with the foam
Covers 8688 feet
Seals cracks and crevices to keep air for escaping and critters from entering
– Anthony Dawson
Spray Foam Insulation Buying Guide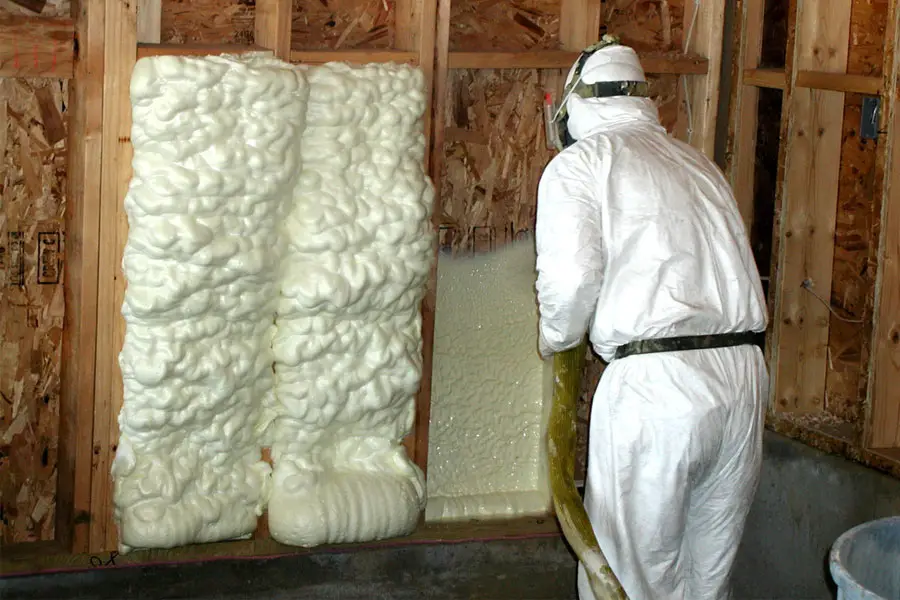 Spray Foam Basics
Most homes are heated during cold seasons such as winter. This may be an exercise in futility if there are air leaks, holes and cracks in your home. Insulation helps to conserve the heat having a direct impact on the efficiency of your heating system. Unfortunately insulation may not cover all the holes, cracks or air leaks in your home. According to energy star about 40% of your monthly heating and cooling bill is wasted because of these gaps in your home.
Unfortunately this is true of houses which have cellulose or fiber glass insulation. To reduce the losses most people just increase the amount of insulation.
Because of their low cost, most home builders prefer cellulose or fiber glass insulations. They cannot efficiently stop heated air from escaping. They absorb moisture causing them to be prone to mold . On the other hand spray foam insulation cannot absorb water and seals out air infiltration or exfiltration.
Spray foam insulation is a two component mixture of isocyanates and polyol resin. Heated hoses convey the chemical to a mixing gun that sprays the mixture on the surfaces to be insulated. A chemical reaction between the components causes the foam to expand and then harden. Since it is foamed -in -place, the insulation easily fills walls and ceiling cavities. This makes spray polyurethane foam (SPF) more effective at reducing air leakages than any other insulation.
The R-value per inch determines the effectiveness of insulators. The higher the R-value per inch of the insulation product, the more effective the insulation. Closed cell insulation foam has an R-value of 6.5 while open cell insulation foam has 3.6. Cellulose and fiber glass have R-values per inch of 3.5 to 3.7 respectively ergo they are cheaper.
Features
High-R value foam insulation
Foamed in place insulation
An air barrier
Vapor barrier
Mold and pest resistant
Portable and disposable
Pros and Cons
Advantages of Spray Foam
R-value describes the thermal resistance to heat flow by an insulation product. The high R-value foam insulation makes spray polyurethane foam (SPF) more effective at reducing air leakages than any other insulation. The effective insulation saves on energy coasts and lowers utility bills. Polyurethane foam insulates 50% better than traditional fiber glass and cellulose insulations. This reduces the 40% of the homes energy lost through air infiltration and exfiltraton. The higher the R-Value of an insulation product the more effective the insulation
The vapor retardant polyurethane spray foam protects buildings against moisture. This prevents the occurrence of mold and mildew. It can therefore be used for outdoor applications as well as indoor applications. Its strong and solid structure adds structural support.
Spray foam is often used to reduce noise in addition to heat and moisture control. It reduces the transfer of air borne sound thus acting like a sound barrier through doors, walls or floors. it also improves the air quality by sealing out allergens
Unlike cellulose insulation products, spray foam insulation has no nutritional value so pests do not want to eat it making it pest resistant
It is simple to apply spray foam insulation because you spray it like paint. This also makes its application quick and easy.
Safe: spray foam insulation has no CFC's, Penta –BDEs or urea formaldehyde
Foamed in place insulation allows spray foam insulation to seal all the cracks, holes and air leakages. After it's sprayed, spray foam expands 30-100 times more than its original volume. This capability allows it to expand and contract with the building.
Durable and long lasting : one you have installed spray form insulation you will do it once and for all
Cost effective: it may be a bit more expensive than the traditional cellulose and fiber glass insulation but when compare to the energy savings the investment n spray foam makes economic sense. Homes treated with foam insulation more often than not qualify for federal tax deductions in the US
Disadvantages of Spray Foam
Isocyanates found in spray foam insulation are irritants to the eyes, skin and respiratory track. Over exposure to isocyanates makes the workers subject to asthma attacks. Continuous exposure progresses the respiratory irritation to chemical bronchitis then to asthma attacks. Exposure to the skin may cause inflammations while the eyes feel like they have sand.
Expansion damage: after being sprayed insulation foam expands up to 30-100 times its original size. This considerable expansion force may damage anything that tries to stop it.
Spray polyurethane foam is toxic in liquid form and only becomes non toxic after it has cured.
It is messy to apply. The spray mixture can get on to your hair your clothes and above all your body.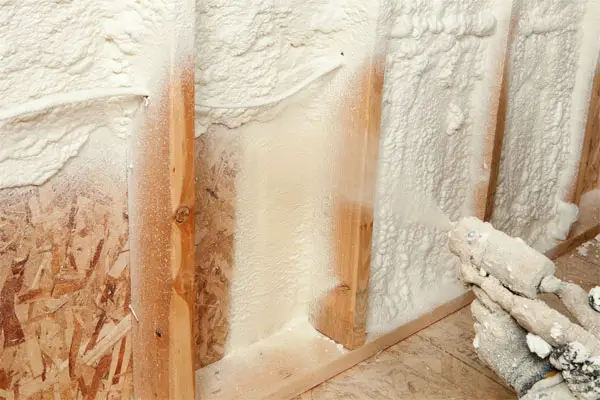 Types of Spray Foam Insulation
There are two types of polyurethane spray foam namely:
Open Cell Foam Insulation
It is sponge- like in appearance and the tiny cells are not completely closed .because t uses less chemical during manufacture it is less expensive . Although it is a very good air barrier it does not provide any form of water vapor barrier. For this reason, it is not recommended for outdoor applications. It has good sound reduction characteristics and thus used for many interior walls
Closed cell foam insulation
The tiny cells in the foam are smaller and more compact than cells in open cell. This makes it denser. Therefore it is a good air barrier as well as water vapor barrier. For this reason it can be used for both outdoor and indoor applications. Its often used n roofing projects
From a resource use point of view, open cell products use significantly less material. This makes them attractive to builders. However when open cell foam is used in cold climates a vapor retarder should always be included. The vapor retarder is a paint that is sprayed on a wallboard (gypsum) to make it effective. Without the wallboard, research has shown that the vapor retarder paint is ineffective
Open cell foam is riskier than closed cell foam when under a roof sheathing. Water can reach the timber structure if open cell foam is used. This may compromise the timber because water cannot drain or evaporate leading to saturation and rot.
Spray Foam Insulation Purchase Tips
Many families around the world need the spray foam insulation. This is the best option available for them to cut down on the huge energy bills they pay every month. If you do not want any type leakage in your home, you should opt for it. Leakages occur in different parts of your home through tap, faucet, basements, attics, walls, and windows and so on. Proper insulation of your home is all you need to prevent all forms of leakages from your home. Spray foam insulation can solve the problem permanently. The challenge many families have is selecting the best spray foam insulation that would address their problems permanently. There are different factors that would guide you in making a choice.
Why do You Need Spray Foam Insulation?
The most important buying guide is your need for the spray foam insulation. There are different situations that could force you to look for it. What are actually the factors that would influence your spray foam insulation purchase decision? Here are some of the factors you must consider:
How do you plan to install spray foam insulation
Determine whether you are going to use the spray foam insulation yourself or whether you are going to engage the services of professionals to do it for you? If you want to do it yourself, there is DIY spray foam insulation you can buy today. Here are some important factors you have to consider when you want to shop for one.
Ease of use
If you want to administer the spray foam insulation yourself, you should look for a product that is easy to apply. Carry out research on the various brands available on the market and find out how easy and simple it is to use them through self-help effort. Try to buy products with clear instructions about how to use them.
Hardware
Make sure that the product you want to buy has all the necessary hardware accompanying it such as a hose, nozzles, goggles, gloves and so on. It would be easier for you to use the product once all the hardware needed for it is available.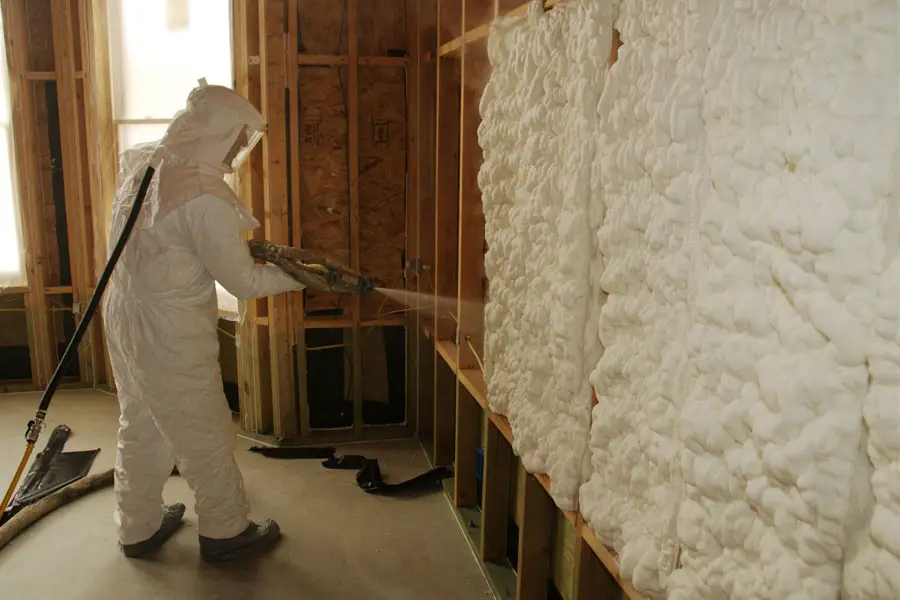 The Benefits of Spray Foam Insulation
Prevents moisture and air infiltration

Makes the home nice and comfortable

Increases the strength of your building structure

It does not sag and remains permanently in your home

It keeps away pollen and dust
When Do You Apply the Spray Foam Insulation?
To determine the type of the product to buy, you should decide when you are going to use the kit. Are you going to use it during construction or after construction? You have to find out the best products that would be used during the construction processes and those that would be used after construction. If you want to use it during construction, it is advisable to buy the kits when both the plumbing and electrical wiring are done with. It is better that you have them installed when the project is ongoing than when it is already completed.
Which Color Is the Best for Your Home?
The color of the foam is important in making a choice. There are different colors available in the market such as pure white, off white as well as the dark brown and so on. You have to determine the efficacy of various colors before making a choice. The time it will take for the foam to cure any crack in the home should guide you in choosing the best color. The best color should cure any cracks observed within 30 seconds of its application. If you get the wrong color, you should be sure that it would take a longer time to cure or it may not cure at all. Carry out a review of all the spray foam insulation available on the market and go for the best color that cures easily. There are instances where the foam could not cure cracks due to the fact the tank valve was not turned on.
Where to Buy Spray Foam Insulation?
There are different outlets you can buy spray foam insulation kits of your choice. You can buy them from hundreds of online dealers. You can also source it from your local shop. The important factor you must always bear in mind while shopping for the product is the cost and quick delivery. If you buy from your local shops, you will not have a problem of late delivery. However, if you decide to buy from the internet, it is recommended that you buy from a place; it would be shipped to you within a few days. The final cost of delivery should also be considered while shopping for the product. If you buy from local stores, you can pay such fees as sales tax and so on; this is not the case when you decide to buy from the internet.
Buy Spray Foam Insulation Online
Products are cheaper when you buy them online. When you buy online, you would have access to different brands and models. You have to be sure that the products would be delivered to you when you buy them from the internet. You can buy online from such sites as eBay and Amazon. These are reliable sources. Always compare prices before you make an order.
It is advisable that in making a purchase, go to places you are sure of getting warranties and should anything go wrong with the kits you would be sure of replacement. Before you buy from any outlet, you have to study their terms and conditions and find out whether they would be favorable to you. The terms are favorable when the sellers offer a money back guarantee. The essence of buying from such people is that the product could be replaced if it is not good or when you are not sent the correct color.
Conclusion
With this self-help effort, you can permanently prevent air leakages from your homes and reduce the high-energy bill you pay every month. There are different types of spray foam insulation kits available on the market. This guide would assist you to purchase the most useful brand.