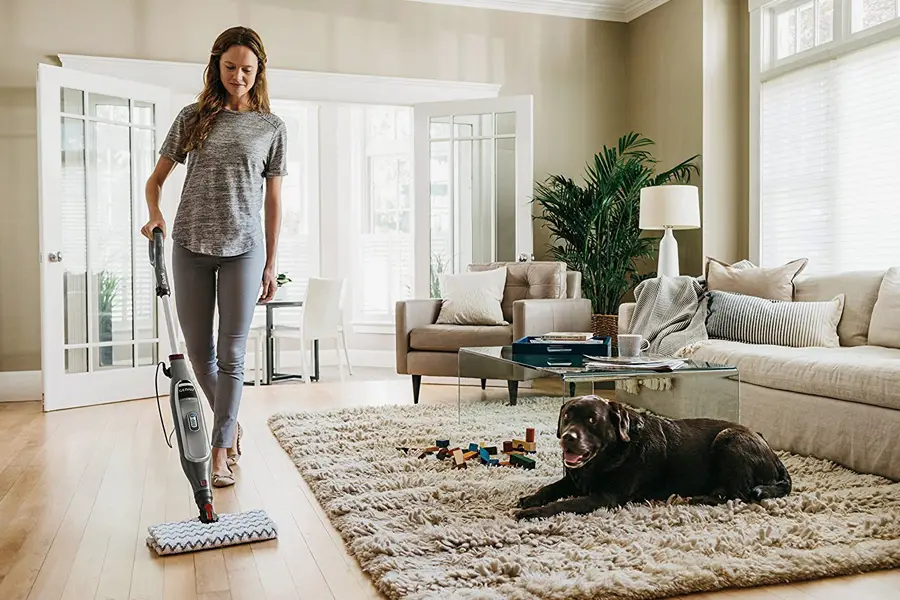 Steam Mop Reviews
Steam mops create the ability to clean and sanitize in an eco-friendly way with no harsh chemicals. These steam mops can kill bacteria and harmful germs from sealed hard surfaces. In order for the steam to kill bacteria the area must be steamed for 15 seconds in each area. The steam feature allows the floor to dry in seconds and will not damage any hard sealed surfaces. Steam mops are a great way to clean and disinfect homes. When looking for a steam mop, there are many to choose from. The steam feature must be strong enough and hot enough to be effective yet have the features needed for ease of use. We have narrowed the field to the steam mops with the best value.
Most Popular Steam Mop
LIGHT 'N' EASY
The LIGHT 'N' EASY Steam Mop Steam Cleaner Multifunctional Steamer mop has a 360 degree swivel mop head to clean on all sealed hard surfaces. Using steam creates an all-natural way to clean without harsh chemicals. The LIGHT 'N' EASY Steam Mop Steam Cleaner Multifunctional Steamer includes 2 washable and reusable cleaning mop pads. There are no additional cleaning costs. If used as directed you can provide sanitation as well. Holding the steam mop over an area for 15 seconds will kill 99.9% of harmful bacteria including salmonella and E Coli. The floors dry in seconds. The removable tank makes it easy to refill. There is a filter to clean the water of impurities, making the motor in the unit last longer. The steam mop has water heated and ready to use in around 30 seconds and will last for around 15 minutes on full steam. The easy to carry handle makes this unit easy to move from place to place. The steam mop comes with a 1 year warranty.
360 Degree swivel head
2 Washable Microfiber mop pads
30 Seconds to heat water to steam
Easy to carry handle
1 Year warranty
– Anthony Dawson
Best Overall Steam Mop
Bissell
The BISSELL-Powerfresh-Steam-White-1940 steam mop can disinfect hard surfaces in 15 to 20 seconds, killing 99.9% of harmful bacteria and germs. The steam mop uses hot steam to clean surfaces with no chemicals for an all-natural clean. Using filtered or distilled water will increase the life of the unit. The BISSELL-Powerfresh-Steam-White-1940 steam mop has a filter that purifies the water and needs to be changed periodically. This steam mop comes with a soft microfiber pad and a scrubby microfiber pad. The scrubber slips down and reaches into cracks and crevices for a full clean. This enables you to clean grout and hard to reach places. The BISSELL-Powerfresh-Steam-White-1940 steam mop heats up in around 30 seconds and will run on high steam for around 15 minutes. There is a steam control for both light and heavy cleaning. The BISSELL-Powerfresh-Steam-White-1940 steam mop also includes optional fragrance discs. This allows you to create a great fragrance in the room while you are cleaning. The water tank is removable for easy refilling. It has a low profile mop head which can reach all places for complete cleaning. There is a 2 year warranty for the Bissell Steam Mop.
Kills 99.9% of harmful bacteria naturally
Heats to steam in 30 seconds and lasts 15 minutes on full steam
Filter to purify water and extend the life of the steamer
Soft and Scrubber Microfiber pads included
Fragrance discs included
– Anthony Dawson
Best Budget Steam Mop
Shark
The Shark-Disinfecting-Steam-Mop is able to complete two jobs in one. Whether you are looking to use steam or disinfectant with a cleaning solution to complete a job, this steam mop does both. There are two removable tanks, one tank for the water and a tank for the disinfectant solution. Switch from one to the other by simply turning a dial. The Shark-Disinfecting-Steam-Mop is an all-natural cleaner. Whether you are using steam or the all-natural biodegradable disinfectant both are eco-friendly and will be safe around both children and pets. The disinfectant solution kills 99.9% of harmful bacteria. There is also a carpet glide to refresh carpets making this steam mop effective for all floor surfaces. The Shark-Disinfecting-Steam-Mop has a triangle swivel head for easy maneuverability and to get to hard to reach places. The 30 foot power cord allows you to clean large rooms without having to move the plug. The steam mop steam feature is ready in around 30 seconds and the unit comes with a steam ready indicator. The unit also includes 3 washable microfiber pads.
Twin Tanks for both steam and disinfectant
Kills 99.9% of harmful bacteria and germs
Steam ready in 30 seconds
Shark Disinfectant is 100% biodegradable with no harmful toxins
Includes 3 washable microfiber pads
– Anthony Dawson
Steam Mop Buying Guide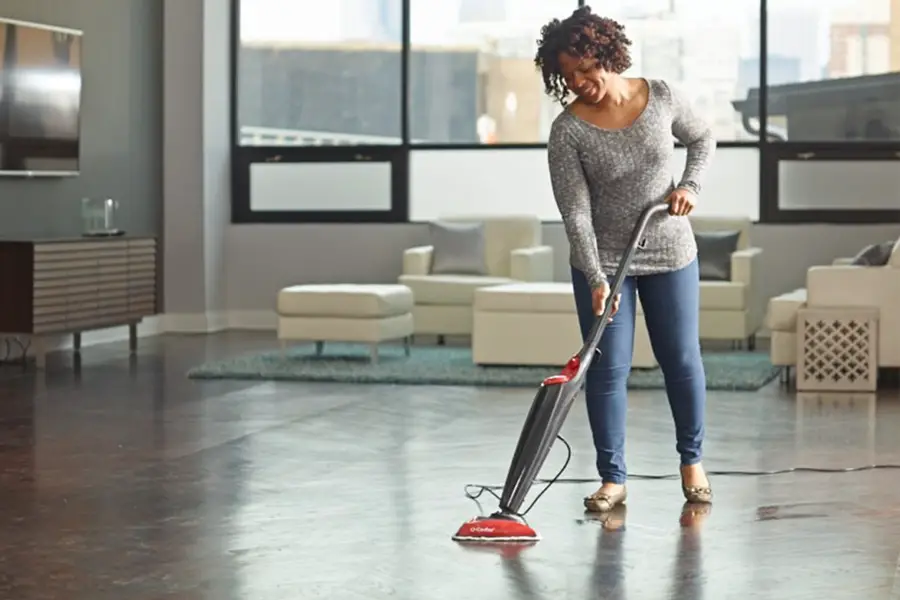 Almost every household has a vacuum cleaner. The vacuum cleaner business is huge and the figure of users continues to grow. One of the rising stars of the vacuum cleaner industry is the steam mop.
A lot of people connect steam mops with upholstery and carpets but steam mops have many different functions. It can remove dirt and grime. Steam mops can make difficult cleaning tasks shorter.
Steam mops are used for floor washing. Instead of using a wet mop, you can clean better with the same amount of time with the use of steam cleaners. Though they are much more expensive than the popular non-electric mops, steam mops are gaining popularity quickly now. Steam mops are quickly proving their convenience, cleanliness, and performance which will mark them as a worthwhile tool.
Steam mops prevent you to get down on hands and knees with a cleaner to clean the baseboards, corners and tight areas. Once you used a steam mop for your floors, you'll quickly say goodbye to your old habit of mop and pail routine.
Types of Steam Mops
There are two types of steam mops to choose from: the single function and the dual function.
The single function steam mop has two styles: one-sided and two-sided mops. Two sided mop is the most practical to use; you can flip the mop head over and clean with the other side of the mop cloth. While you are cleaning, when one side is dirty, you don't have to unplug the device and change the mop head, you just need to turn it over and use the other side.
Another type of steam mop is the dual function. It has a steam mop plus a secondary function like a sweeping or a scrubbing feature.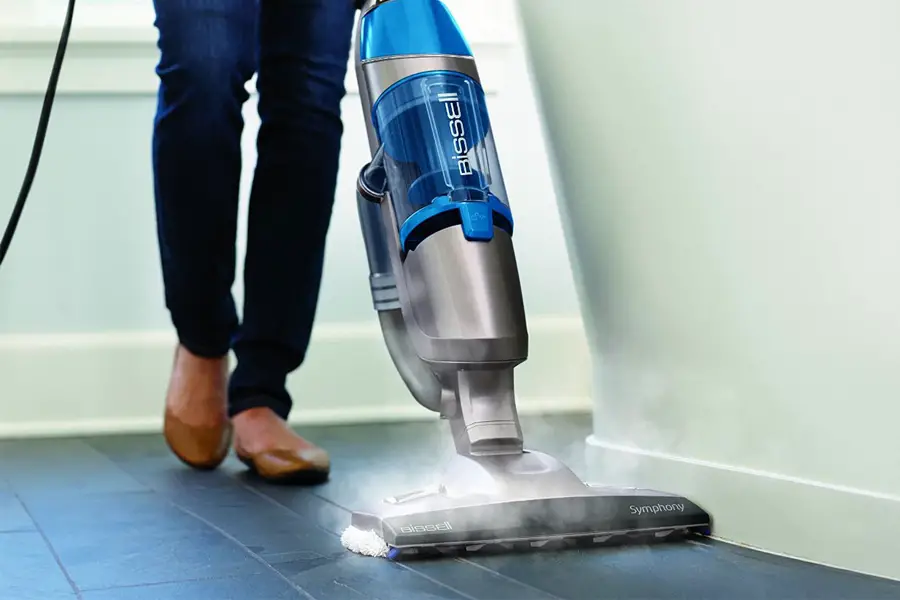 Top Five Best Steam Mops
Shopping for a steam mop can be very difficult and challenging because of the number of choices you have. When looking for a steam mop, number one priority is its effectiveness to clean the house and number two is how easy it is to use it.
The best of the best of all steam mops available in the market are: the Eureka EnviroSteamer, the H20 Steam Mop, the Bissell Steam Mop, the Lysol Steam Mop, and the Steamboy Steam Mop.
Steam Mop or Canister Steam Cleaner: Which is Better?
In choosing a steam cleaner for your floor, the first thing to decide is if you want a stick type steam mop or a canister type mop which comes with several attachments.
The main advantage to use a stick type mop is that they are often designed to emit steam without any leak of hot water. However, using a stick type steam mop will not let you to easily lift the steam mop away from the floor while stem is coming out. Another disadvantage is that a lot of steam mops do not get water as hot as canister style cleaners. Because of this, the steam produced by stick style steam mops is more wet, leaving more moisture on the floor and extending the waiting and drying time.
The canister type cleaner with a mop attachment, on the other hand, can be easily lifted away from the floor when letting out the steam. However, when you left a canister type cleaner to rest for too long without triggering the steam, the unused steam inside it's hose and wand will turn back into water.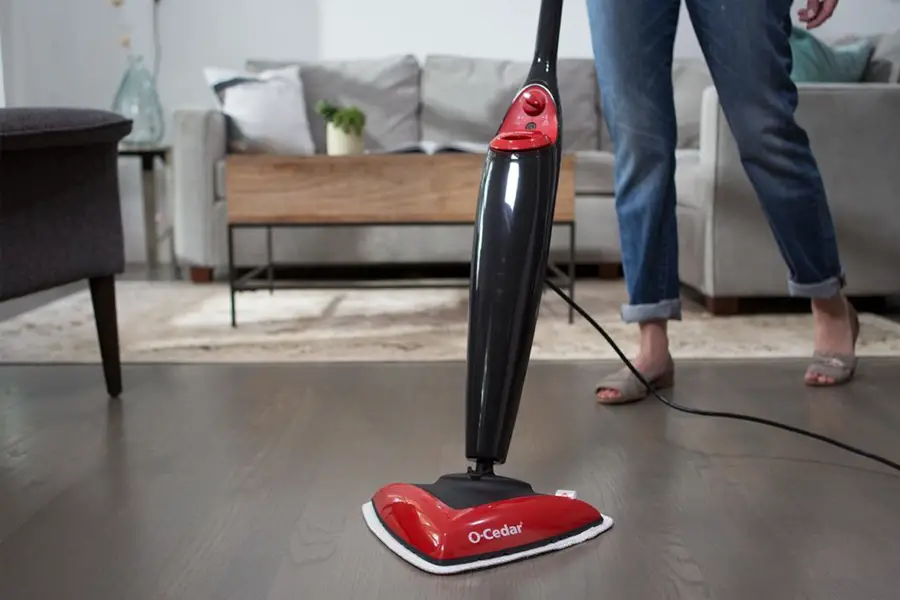 Things to Consider
Cleaning Ability of a Steam Mop
Though some steam mops list their product specifications, there are still other who do not, making it a little difficult for possible buyers to compare them with other models. If your goal is to sanitize your floors, you need a very hot steam and the higher the wattage of the steam mop is, the better.
Some steam mop models use pump-driven steam which ejects steam as you work on the mop. Others have a trigger control or continuous steaming. Some prefer the trigger control while others find it better to work on pump-driven steams.
Risk of Using a Steam Mop
If used improperly, a steam mop can remove the finishes of some types of wood floors. It can also cause the collapsing of the seams on solid and laminated floors. However, these issues can be prevented by simply using the proper techniques and choosing the right steam cleaning device.
If you are an owner of a wood floor and intending to use a steam mop, you should be aware that water damage is one of the worst things which might happen to your floor. One problem with steam mops is that once you use it, you will blast hot moisture directly to the floor. That moisture can reach into places, like in between the boards, where the floor's finish is inconsistent. Extensive scrubbing combined with super heated moisture can also rub away the finishing of your precious floors. However, when used properly, steam mops will leave behind no residue and streaks and will dry very quickly.
Weight and Handling
Steam mops are easy to handle and will not cause back strain due to wringing or swinging a heavy and wet cotton floor mop. Using a steam mop requires a little effort, unless the mop model you are using is large and bulky or has a secondary function which will add more weight to the cleaner.
The water tank position and size greatly affects handling. Always take time to inspect and assess the accessories and features of the mop you want to purchase. Most steam mops have swivel heads which makes them easier to manoeuvre around the cabinets and into the tight corners.
Accessories of Steam Mops
Some steam mops come with various shapes of mop heads and cloth replacements while others comes with only one mop pad. Triangular or rectangular mop heads makes the mop more versatile and useful, allowing the user to get into the tight corners or clean large floor more quickly.
It's always a good idea to have a spare mop pad on hand. Always review the accessories which come along with the model you choose. If a spare mop is not included with the purchase, don't forget to purchase at least one.
Care and Maintenance
Due to the hot steam and electrical nature of a steam mop, it is not a cleaning tool advisable for children. Always wear shoes when using an electric steam mop. Since they are designed to be used with water only, do not put any detergents in the water tank.